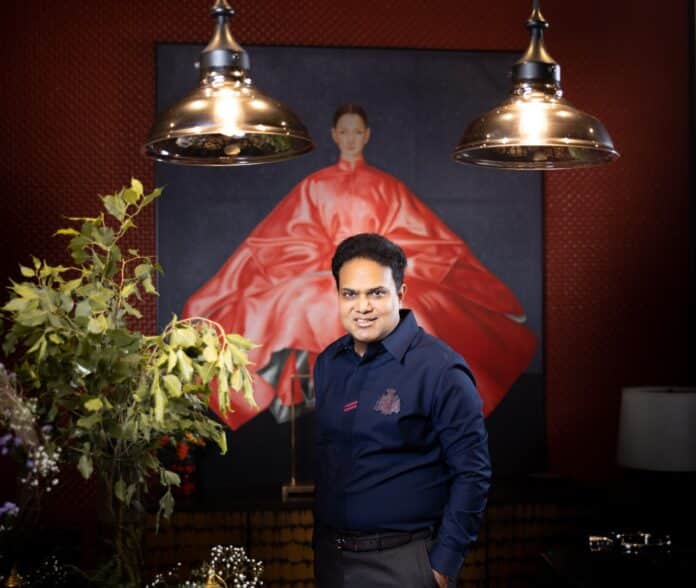 -In conversation with Ajay Arya, Founder & Interior Designer, A Square Designers
The concept of smart home benefits the owners in numerous ways, ranging from offering the option of opening and closing the curtains and blinds, sitting on a couch, to the privilege of switching on/off lights, ACs, fans, etc., and controlling music systems using a smartphone or tablet. Besides, one can make the bathroom water bath-ready by heating it before coming home, just with a touch of a button. Since smart appliances can be easily switched off when not in use or can be used optimally, a lot of energy-saving takes place. "Gen-next nuclear families, especially, where both the husband and wife are working and are hard-pressed for time, are opting for smart homes", says Ajay Arya, Founder & Interior Designer, A Square Designers. 
Advertisement
[adrotate banner="34"]
What according to you are the must-have smart home products in today's contemporary homes?
 Today, smart security systems, music systems, automated control of lights, fans, ACs, electric gadgets and appliances are quite crucial for a contemporary house embracing a new-generation working family. 
What role does system integrators play when it comes to designing a smart home? How important is their role?
System integrators make the entire process of smart home installation easy and systematic. Their role is extremely important, as they can guide the architects/designers accordingly, and make the workflow smooth.
Products of which category (lighting, security, entertainment etc.) witness maximum demand when it comes to integrating smart home devices while doing the interiors? Why?
The lighting category witnesses the maximum demand, as it allows the client to create the mood they want. Also, the rapidly growing requirement for home entertainment is stimulating the home cinema market. Music systems, today, can easily transform an ambience and hence, they are rapidly becoming a part of numerous houses. Besides, smart security systems are also being considered a necessity these days.
What according to you are the major benefits of Smart & connected homes in the current "tech-savvy-era"?
Today people lead busy lives, managing multiple tasks, and smart/connected homes offer numerous time and effort-saving solutions.
In which sector(hospitality, commercial, residential), according to you, traditional devices and techniques are getting rapidly displaced to make room for smart devices and systems, aided with the latest technologies? And why?
 The sectors which are rapidly switching to smart solutions are the high-end hospitality sector and residential sector, where multiple lights, power-consuming appliances, and the entire security of the premise need to be managed.
In what ways do you think the concept of smart homes has contributed to the lifestyles of working professionals?
 Smart Homes have definitely made certain tasks easy, like the controlling of lights, music systems, etc. After a busy day at work, one can, now, just relax and use certain buttons to control things all over the house. Also, the smart home security systems are extremely diligent and allow the dwellers to get rid of security-related stress while away from home.
Do you see any challenging factor(economic, social, environmental etc.) that has a strong potentiality to restrain the smart home industry? What, according to you, are the possible solutions?
I think the cost of the services and their integration in old and existing homes can be a deterrent.
Advertisement
[adrotate banner="30"]