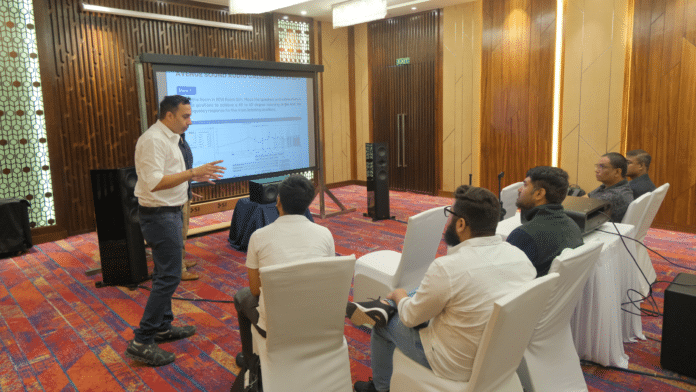 Advertisement
[adrotate banner="23"]
Avenue Sound, renowned for its dedication to delivering superior audio experiences, hosted an exclusive Audio Calibration Training event on the 29th and 30th of July, 2023. Held at the prestigious Hotel Fariyas Colaba, the event showcased cutting-edge technologies and techniques in audio calibration, featuring industry leaders such as MiniDSP, Dirac, AudioControl, Screen Innovations, and Perlisten Audio.
Unveiling the Agenda: Elevating Audio Performance
Advertisement
[adrotate banner="34"]
The two-day training event delved into a comprehensive agenda that explored the intricate aspects of audio calibration, catering to both novices and experts in the field.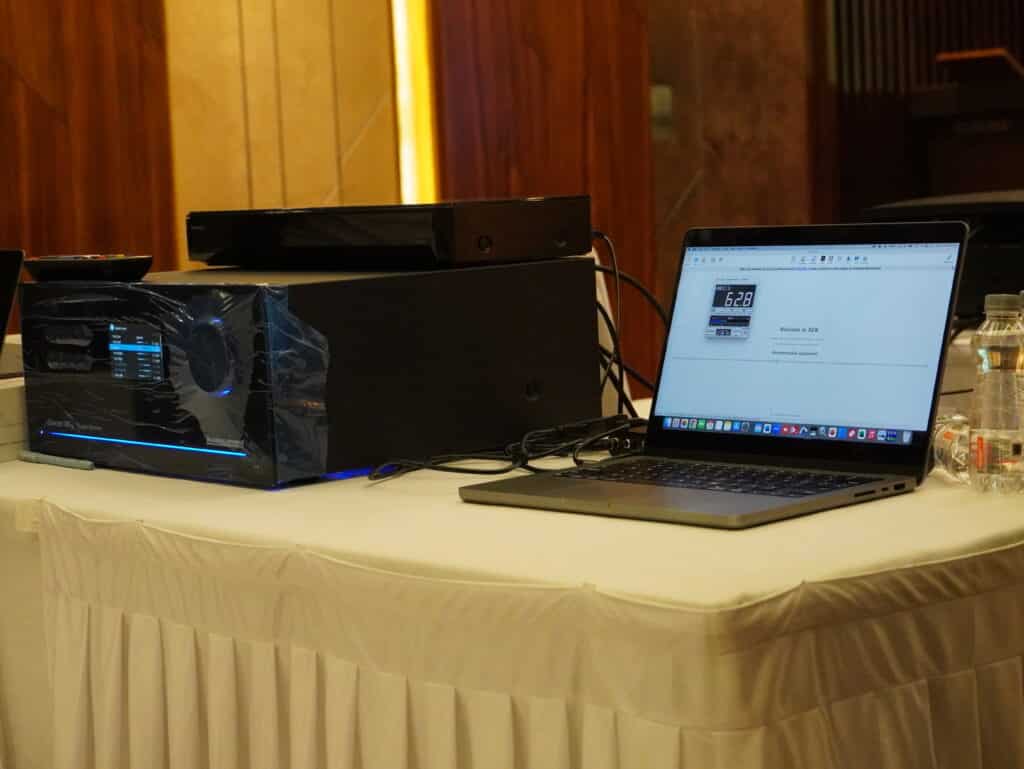 Day 1: Mastering Audio Precision
The first day kicked off with a focus on Room Design, utilizing REW's Room Sim tool to calculate optimal placements for subwoofers, Front LR speakers, and seating positions. Participants delved into the connection and setup of MiniDSP UMIK-1 and UMIK-2 in conjunction with REW software. The intricacies of level matching for speakers and multiple subwoofers were explained, accompanied by time alignment techniques to unify multiple subwoofers.
The event further demonstrated how to fine-tune low-frequency responses with EQ, implementing the MiniDSP 2x4HD. Attendees learned the art of aligning subwoofers with main speakers for harmonious audio performance. The session culminated in an immersive experience as participants witnessed and appreciated the distinct improvements brought about by MiniDSP and REW calibration.
Day 2: Unleashing the Power of Dirac Technology
The second day of the training was dedicated to the revolutionary Dirac technology, offering insights into its mechanics and practical applications. Attendees delved into the workings of Dirac technology in conjunction with AudioControl AV Receiver/Processor. A comprehensive Dirac Calibration was performed, showcasing the potential of this advanced audio enhancement technology.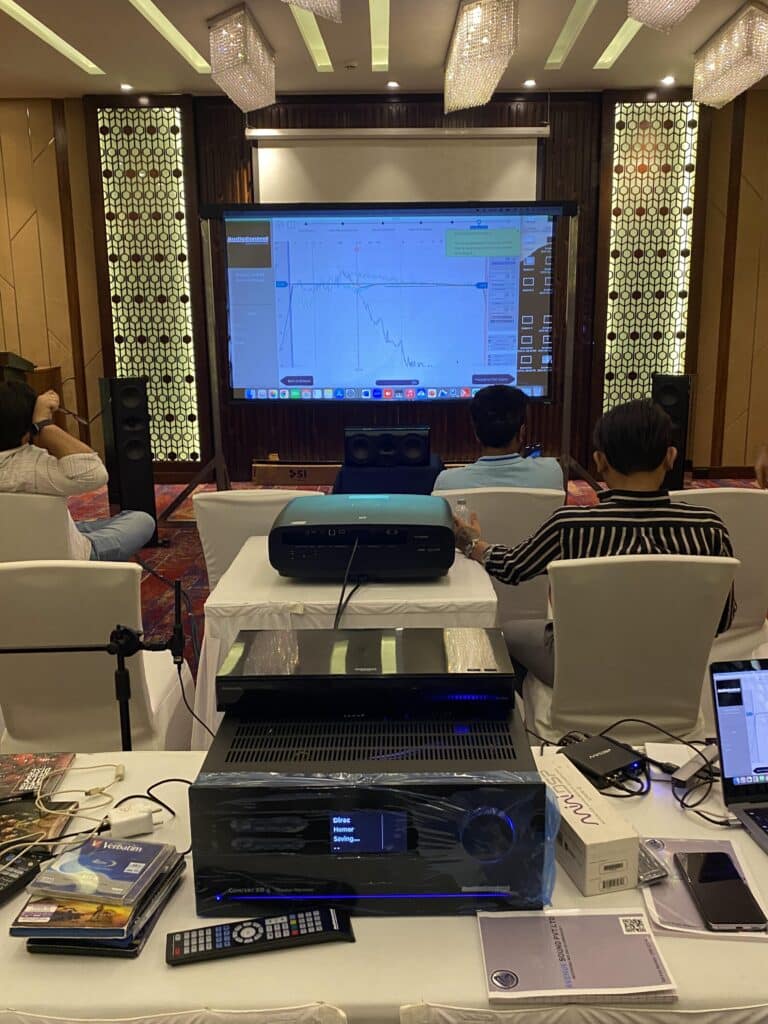 Bass management techniques were elucidated, allowing participants to apply Dirac's capabilities effectively. Attendees measured the outcomes post-Dirac Calibration, witnessing the transformative effects it had on audio quality. The day concluded with participants experiencing the remarkable shift in sound stage and quality when comparing Dirac-enabled and disabled scenarios.
Celebrating Expertise and Collaboration
Avenue Sound's Audio Calibration Training served as a platform for the exchange of knowledge and expertise among industry professionals. With a focus on integrating technologies from MiniDSP, Dirac, AudioControl, Screen Innovations, and Perlisten Audio, the event showcased the potential of collaboration in shaping the future of audio.
Participants were equipped with unparalleled insights into the nuances of audio calibration, positioning them at the forefront of delivering exceptional audio experiences. Avenue Sound expressed their gratitude towards the attendees, integrators, and partners who contributed to the event's success.
The event not only reinforced Avenue Sound's commitment to innovation but also highlighted the potential for future advancements in the audio industry.
For more information about Avenue Sound and its upcoming events, reach out to 1-800-121-8625.
Advertisement
[adrotate banner="30"]