Advertisement
[adrotate banner="23"]
In the rapidly evolving world of advanced surveillance solutions, CP PLUS stands out with its widest portfolio of intelligent innovations. Ranging from hi-tech Network solutions to cutting-edge Internet-of-Things powered smart home cameras and sensors, the brand offers solutions for every surveillance and security need. CP PLUS has launched the most extensive range of Wi-Fi security cameras under the flagship of Ezykam and Eezo series. These advanced solutions are being integrated with a multitude of features to perform as stand-alone products where one camera can provide enhanced security and real-time alerts to keep the user alert only when the need occurs.
Adding to its long list of pioneering and sustainable solutions, CP PLUS has introduced yet another innovative product, the CP-E41A Wi-Fi camera. This state-of-the-art, high-definition device, compatible with Ok-Google & Alexa, takes a quantum leap in combining leading-edge technology with convenience, creating a blueprint for the future of smarter homes and enhanced living.
Advertisement
[adrotate banner="34"]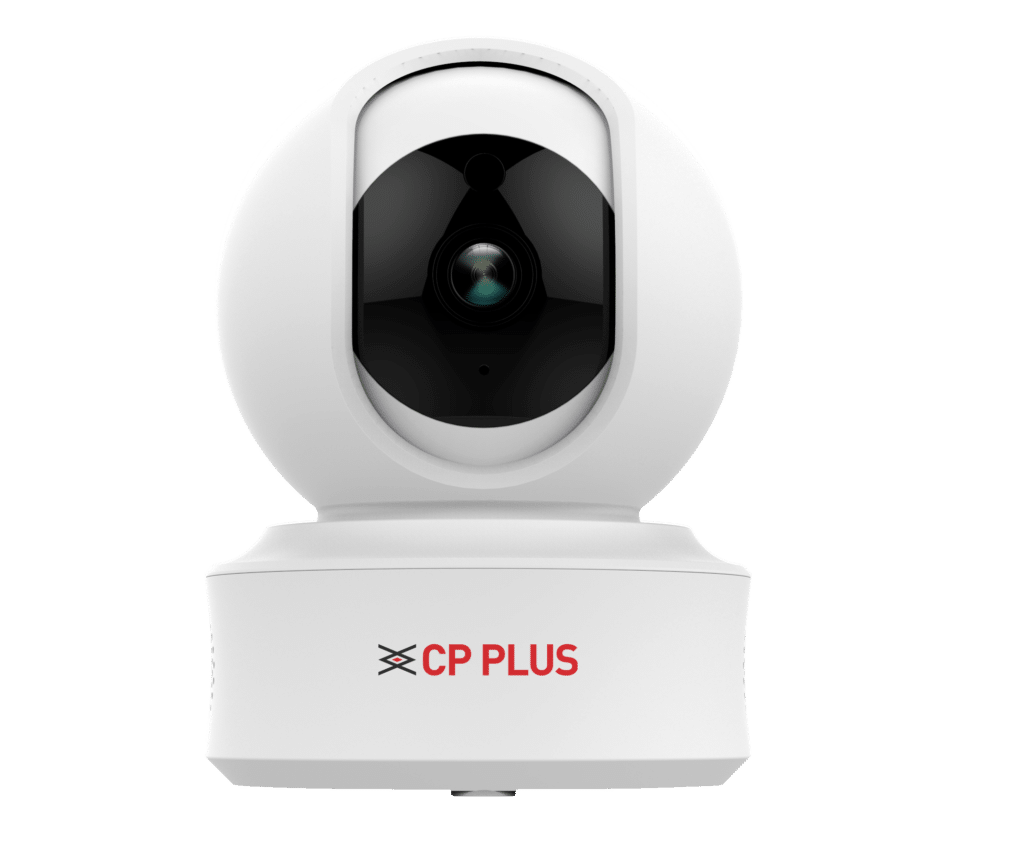 CP PLUS: A Leader in Home Security Solutions
A renowned player on the global stage, CP PLUS has consistently proven its mettle in delivering high-quality security products. With a relentless focus on Research and Development, which has led the brand to be the fist in India to explore and integrate the Internet of Things (IoT) technology in such an extensive range of products. CP PLUS tailors its unique and effective security solutions to perfectly match diverse environments, from homes and offices to public spaces. The extensive breadth and depth of their product line-up reflect the company's unwavering commitment to creating innovative, user-friendly, and readily accessible solutions for safeguarding premises.
CP PLUS, India's leading surveillance brand, is also leading the way to make India a global R&D Hub, where the most advanced security solutions are produced indigenously within India to cater to the surveillance and security needs of the entire world. Since the brand's inception 16 years ago, CP PLUS has been a dominant player in introducing more relevant technologies to the Asian market.
Benefits and Features of the CP-E41A
The CP-E41A, a stand-alone product in the CP PLUS smart home range EzyKam series, merges top-notch performance and convenience. It simplifies the setup process with an easy-to-install design and ensures seamless integration with smart home systems thanks to its compatibility with Alexa and Google Assistant.
The CP-E41A offers a superior user experience through robust app integration, enabling users to stay connected to their homes and loved ones anytime, regardless of location. The device features a 4MP camera lens that provides better picture quality by capturing every minute detail with crystal-clear clarity and superior video resolution. The CP-E41A takes a step further, enhancing the personal touch in home surveillance with a two-way communication function. This allows users to interact in real-time with their loved ones through live video feeds.
Additionally, the CP-E41A improves the effectiveness of surveillance with real-time motion detection capabilities using its advanced PIR sensors. Alongside this, the device smartly utilizes H.265 compression technology, significantly reducing bandwidth and storage costs without compromising the quality of surveillance.
Unique Selling Propositions of the CP-E41A
The CP-E41A distinguishes itself through a perfect blend of technologically advanced features and a user-centric design. It extends beyond the realm of standard surveillance, featuring an in-built siren to deter potential intruders. The camera's privacy mode offers users the flexibility to block specific areas from the camera view and recording, ensuring personal spaces remain private.
Moreover, the CP-E41A is designed as a cloud-based solution, guaranteeing data safety and providing the advantage of accessing surveillance data anytime, anywhere. The CP-E41A is not merely a surveillance camera; it is a holistic security solution aimed at enhancing the safety and security of homes, offices, and shops.
Key Highlights
Compatible with Ok-Google & Alexa, providing seamless integration with existing smart home setups.
Easy-to-install design facilitates quick and hassle-free setup for users.
Robust app integration allows users to stay connected to their homes from anywhere.
4MP camera lens captures minute details with superior video resolution.
Two-way communication function enables real-time interaction through live video feeds.
Advanced motion detection capabilities with PIR sensors for enhanced security.
Smart use of H.265 compression technology reduces bandwidth and storage costs.
Privacy mode offers the flexibility to block certain areas from camera view.
In-built siren serves as a deterrence for potential intruders.
Cloud-based solution ensures data safety and access anytime, anywhere.
Proudly made in India, supporting the growth of local industries.
Backed by CP PLUS's strong commitment to R&D and innovation in the security solutions space.
CP PLUS's Commitment to 'Make in India'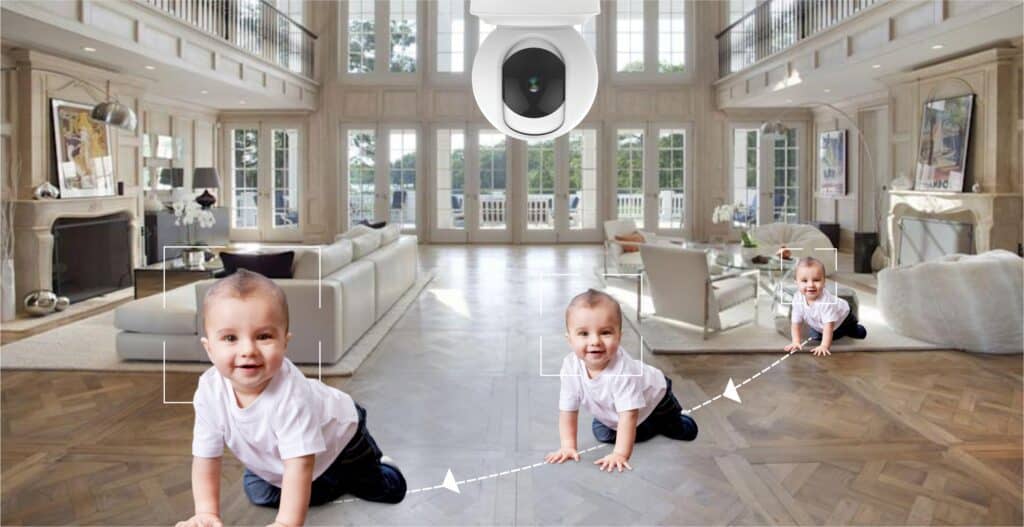 CP PLUS proudly upholds the 'Make in India' initiative, manifesting its commitment through its locally manufactured products, including the CP-E41A. This commitment to local production not only ensures superior quality but also enables users to support the growth of local industries.
"Since the brand's inception 18 years ago, CP PLUS has been a dominant player in introducing more relevant technologies to the Asian market," notes Mr. Aditya Khemka, Managing Director of CP PLUS, reinforcing the brand's vision to instigate more relevant technologies to the Asian market, thereby contributing to global security while supporting the local economy.
Conclusion
The CP-E41A embodies CP PLUS's unwavering commitment to revolutionizing technology for the surveillance industry. As the company continues to integrate more advanced technologies such as IoT and Artificial Intelligence, this Wi-Fi-enabled camera is poised to become a key player in transforming home surveillance in India. The future of home security in India appears both promising and efficient with the CP-E41A, providing homeowners nationwide with a sense of security and peace of mind.
For more information visit – https://www.cpplusworld.com/
Advertisement
[adrotate banner="30"]