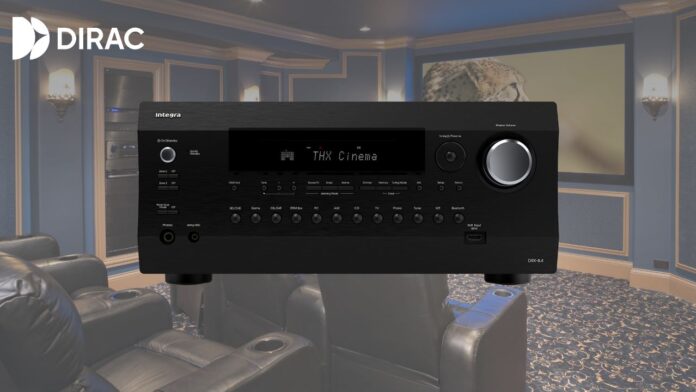 Advertisement
[adrotate banner="23"]
Swedish digital audio brand Dirac has announced an expansion to its ongoing collaboration with Premium Audio Company to incorporate the Dirac Live Bass Control solution into PAC's Pioneer, Elite, Onkyo, and Integra AVR units. The Dirac Live Bass Control is now integrated into the Integra DRX-8.4; the Elite VSX-LX805, Pioneer VSA-LX805; and the Onkyo TX-RZ70. Designed to help users manage their subwoofers, Dirac Live Bass Control aggregates measurement and location data from each subwoofer to determine how a system's bass is distributed throughout the room. It then identifies inconsistencies in the low-frequency response and compensates to distribute bass evenly throughout the room.
The collaboration between Dirac and Premium Audio Company's brands and products enhances both companies' home theater capabilities, offering their customers premium, high-quality audio experiences at a range of price points.
Advertisement
[adrotate banner="34"]
The feature also corrects for the time alignment of subwoofers with the main speaker pair, assuring that the entire spectrum of audio is accurately reproduced. All of this processing enables the subwoofers to be positioned anywhere in the room – wherever most aesthetically pleasing – without sacrificing performance for design, or vice versa.
Dirac Live Bass Control delivers smooth and evenly distributed bass, an almost impossible challenge to accomplish by manual tuning. Dirac Live Bass Control brings with its key benefits, including:
· Smoother low-frequency transition at the crossover point between subwoofers and speakers
· Consistent low-frequency response throughout the listening area
· Bass management on multiple subwoofers
· Flexible subwoofer placement
Dirac Live Bass Control is part of the Dirac Live family of audio processing, which also includes the Dirac Live Room Correction, which is also included in the Onkyo, Pioneer, Elite, and Integra AVR units.
For More Information: https://www.dirac.com
Advertisement
[adrotate banner="30"]