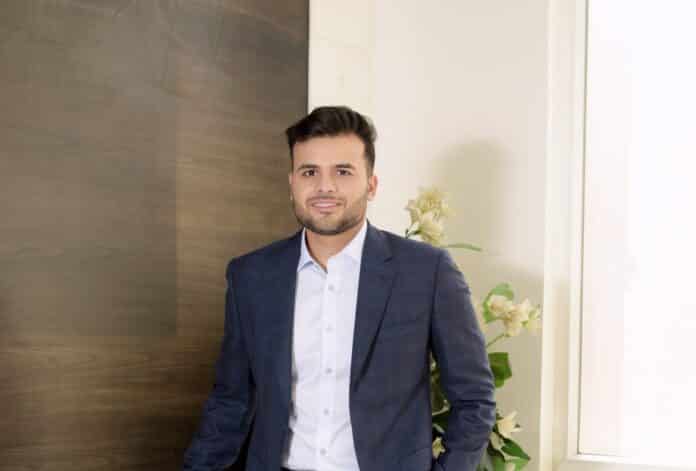 Advertisement
[adrotate banner="23"]
The pandemic has led to an inevitable surge in the adoption of digital technologies. The new normal has seen an intense growth of smart and energy-efficient LED lighting products and solutions across the country. With access to affordable data connectivity, there has been an increase in demand coming from tier 2 & 3 cities. Owing to the features such as voice command and contactless technology, smart products are no more considered luxury products but a necessity. "We at Syska conduct meticulous analysis of the smart LED lighting space, based on which we deliver products that satisfy the requirements of evolving consumer patterns", says Mr Gurumukh Uttamchandani, Executive Director, Syska Group.
1. How, as a brand, does Syska stands out?
Advertisement
[adrotate banner="34"]
Being the pioneers of the LED lighting system in India, it is our endeavour at Syska to offer consumers smart home products that usher convenience and luxury in their lives. Syska as a brand has always focused on having the first-mover advantage and takes into cognizance the fact that technology-led innovations will drive the consumption of products. Our portfolio of smart products includes the LED bulbs, consisting of 16 million colours, a smart table lamp, a huge portfolio extending from bulbs to tubes, panel lights, downlights, strip lights that can be controlled using voice commands, and the Syska Smart Home mobile app from anywhere across the globe. We also offer smart plugs that help transform any existing regular electrical device into a semi-smart appliance.
2. What are the benefits of Smart LED bulbs or how are LED bulbs more energy efficient than CFL?
The two most important things to focus on in the world currently is curbing the impact of the pandemic and the increasing need to preserve the environment by conserving energy resources. LED lights are the most efficient form of lighting, adopting technology to maintain ecological stability. At Syska, sustainability and energy efficiency are the core of our business and our LED solutions save up to 70% power with no settlement in the quality of performance.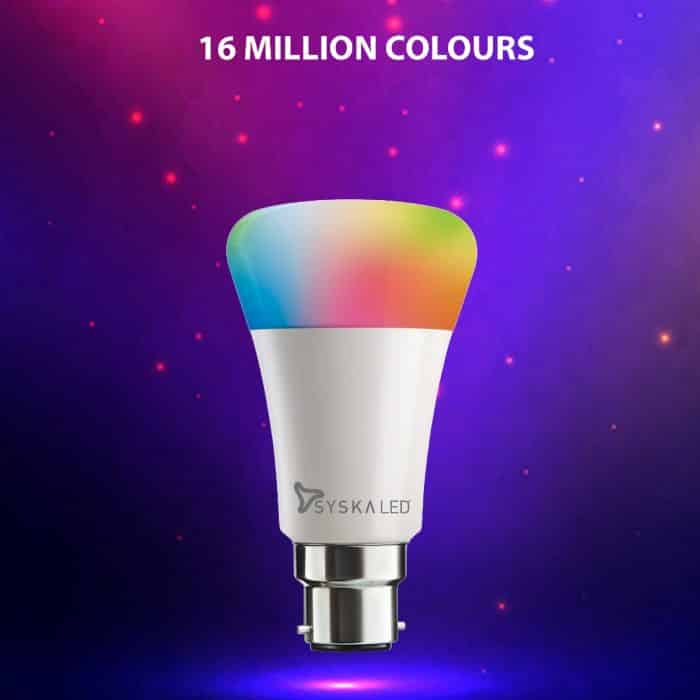 3. How is smart lighting value-adding to the interior & décor segment?
With smart lighting technology becoming affordable there has been a spike in the adoption of smart lighting products. The constant advancements in smart lighting solutions have resulted in an improved and healthier standard of living with an additional lift of giving an aesthetic and tasteful look at home.
· Set the mood with colour
Unlike traditional lighting, LED lights provide a brighter colour. The Syska Smart bulb and Syska Strip light offer over 16 million shades and different tones which can be easily controlled through voice command as well as a mobile app called: the 'Syska Smart Home' from anywhere. The right colour of lighting can add to the aesthetic value and add a positive vibe in your home décor thereby giving the home a distinctive personality and essence. Lighting plays a key role to set the right mood and vibe in the house.
· Personalized Scenes for every occasion
Smart LED lights can assist in setting up a perfect mood for any event or function. The variety of colours and applications of smart LED lights can help transform a living room into a party zone, a smart table lamp can help create an ambience that increases productivity during the WFH days. Consumers can fix the appropriate illumination and colour depending on the mood and aesthetic of their home. A relevant level and essence of brightness can bring out positivity and make a difference in the environment of your abode.
4. How are smart lights more environmentally friendly?
LED lights produce less carbon compared to conventional lighting solutions, which also help in eliminating the ill effects of global warming. Although LED lighting is comparatively expensive than traditional lighting, it can be considered as a one-time investment. LED lights are known to support energy efficiency thereby helping in keeping the electricity bills under control. Syska LED has been at the forefront of educating the masses about the innumerable benefits offered by LED lights and how they can also help in saving power and reducing electricity bills.
Advertisement
[adrotate banner="30"]