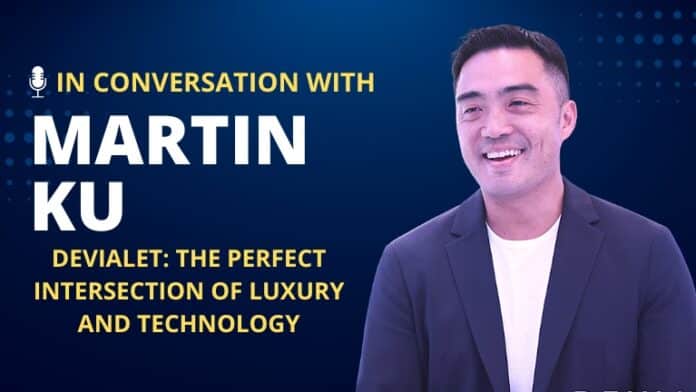 Advertisement
[adrotate banner="23"]
Martin Ku, Regional Director for APAC at Devialet, shares his vision of redefining the influence of sound in people's lives through meaningful audio experiences. Devialet is an acoustical engineering company operating at the intersection of luxury and cutting-edge technology. 
In his conversation with Smart Home World, Martin highlights the technology and design language of Devialet's high-end audio products. He explains why Devialet stands apart in the luxury audio segment. 
Advertisement
[adrotate banner="34"]
Please take us through the Devialet Range of Products
The foundation of Devialet's success is a series of radical patented innovations embedded in every Devialet product: Expert Pro amplifiers, Phantom speakers, Devialet Gemini true wireless earbuds, Devialet all-in-one soundbar, and Devialet Mania portable speaker.
Some of the brand popular range are the highly intuitive and connectable, Phantom I that unleashes the physical impact of high-end, ultra-dense sound with more power, clarity, and precision than any other wireless speaker.
The Phantom II is a new reference in wireless speakers. By stretching size and performance beyond reasonable limits, four times smaller than Phantom I, to be exact, Devialet engineers have created something unique: the only ultra-compact home sound system capable of delivering high fidelity and physical impact, whatever the volume.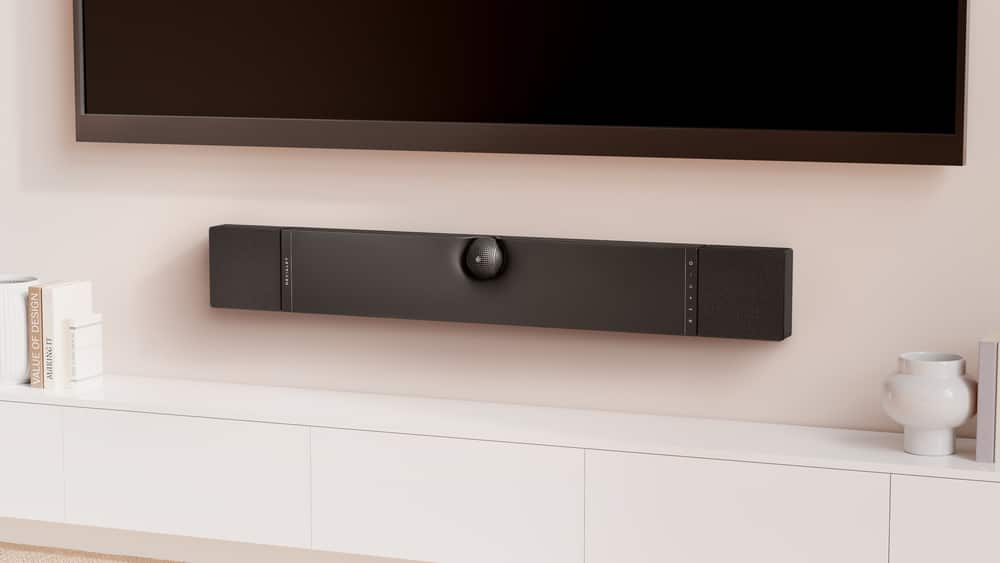 Gemini, another well appreciated range transforms fifteen years of acoustics R&D and engineering into a portable design you can enjoy on the move.
Designed to replace traditional Hi-Fi systems, Expert Pro delivers all the core elements of playback – preamp, amp, DAC, streamer, and phono stage – in a single and ultra-compact unit. By rethinking sound reproduction at every turn, Devialet engineers have achieved the best performance at all power levels.
Devialet Dione is the latest embodiment of Devialet's engineering expertise: an intensely immersive sound bar that's equally advanced and intuitive. Seventeen autonomous high-end drivers deliver dynamic midrange and crystal-clear treble, including eight built-in SAM®-powered subwoofers that produce deep infra bass while removing any need for additional equipment, making Devialet Dione a truly all-in-one soundbar.
Devialet Products are based on four major technologies, namely Analog Digital Hybrid, Heart Bass Implosion, Speaker Active Matching, and Active Co-Spherical Engine. Please tell us about these technologies
ADH®, or Analog Digital Hybrid, has been Devialet's signature patented technology since 2004. An analogue amplifier teams up with four digital amplifiers in a ground breaking feat. Working in parallel, the analog amplifier reproduces an unspoiled signal and sends it to the digital amplifiers, which can translate it digitally. In other words, ADH® combines the sophistication of analogue with the power and miniaturisation of digital for the first time. It has been called revolutionary. We're happy with "the best of both worlds."
SAM®, or Speaker Active Matching, is a software algorithm designed to deliver extreme fidelity throughout playback while protecting your speaker. Whether you are dealing with transient or steady-state signals, SAM® can process more information than previously thought possible. This enables Phantom to reproduce the exact tempo of your music, at all frequencies. All of it, with absolute precision. So that you can experience every last emotion, just as the artist intended.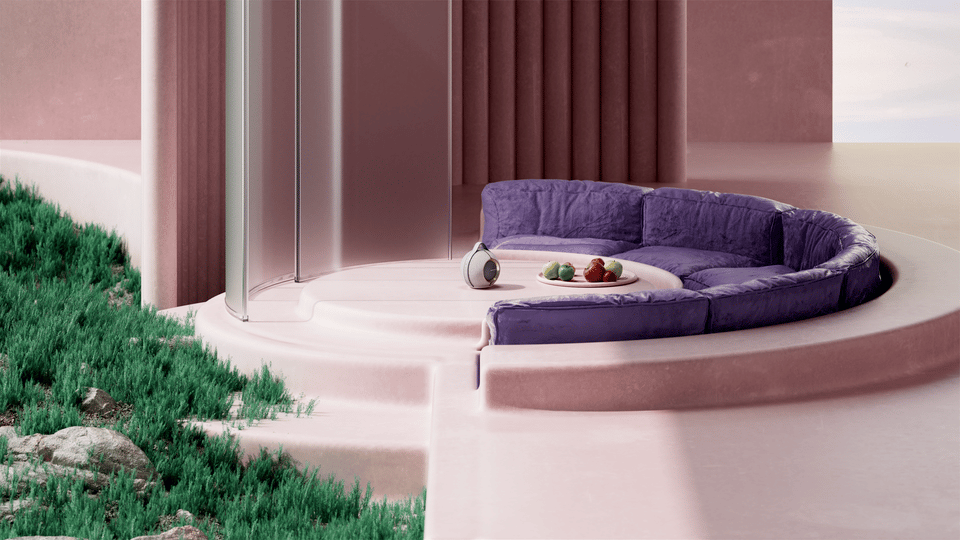 Developed exclusively for Phantom, HBI®, or Heart Bass Implosion, lets you feel infrabass frequencies —all the way down to 14Hz. Engineered to perform under extreme constraints, Phantom's hermetically sealed architecture consists of two lateral woofers. When cued, they begin to dance in sync, creating opposing forces that cancel out even the slightest vibrations and generate ultra-dense sound, the kind your bones perceive before your ears. That's why you feel immersed in Phantom: because you are, from head to toe.
Phantom's elegant curves are guided by acoustics over design. Inspired by Harry Ferdinand Olson's pulsating sphere principle, Phantom's ACE, or Active Cospherical Engine, radically optimizes the way sound waves form and travel. Instead of projecting in the classic 180° arc like traditional box speakers, Phantom achieves a 360° sound stage, emitting evenly and in all directions for perfectly balanced sound and zero surface diffraction. Whatever the listening angle.
What is the demand for high-end speakers in India and Asia Pacific. 
Demand is strong with outsized demand for our most premium ranges, such as the Opera de Paris series of Phantoms. We are seeing promising growth in most of Asia and especially in India and Southeast Asia. These will be the fastest growing regions in APAC in the years to come. Following the slowing growth in our largest markets this year, more focus will be put into these growth regions where we see the most potential, in the near future.
What are the new launches for Devialet?
Devialet Mania, the first portable smart Hi-Fi speaker with adaptive cross-stereo.
Featuring two proprietary technologies, Devialet Mania delivers expansive 360° sound for a truly unrivalled sound experience in a compact, portable form.
ASC (Active Stereo Calibration) uses four microphones and embedded intelligence capabilities to allow Devialet Mania to automatically adapt the audio rendering to suit its surroundings. When Devialet Mania is placed in the centre of a room, 360° stereo mode is automatically activated. If positioned near a wall, two full-range speakers at the rear launch into action to seamlessly reinforce the two speakers at the front, creating an expansive, powerful soundstage for the ultimate portable listening experience.
With four full-range drivers and two SAM®-powered sub-woofers (Speaker Active Matching) in a push-push configuration, Devialet Mania delivers powerful stereo sound at frequencies as low as 30Hz and as high as 20,000 Hz, reflecting yet another feat in audio engineering by Devialet's world-class team.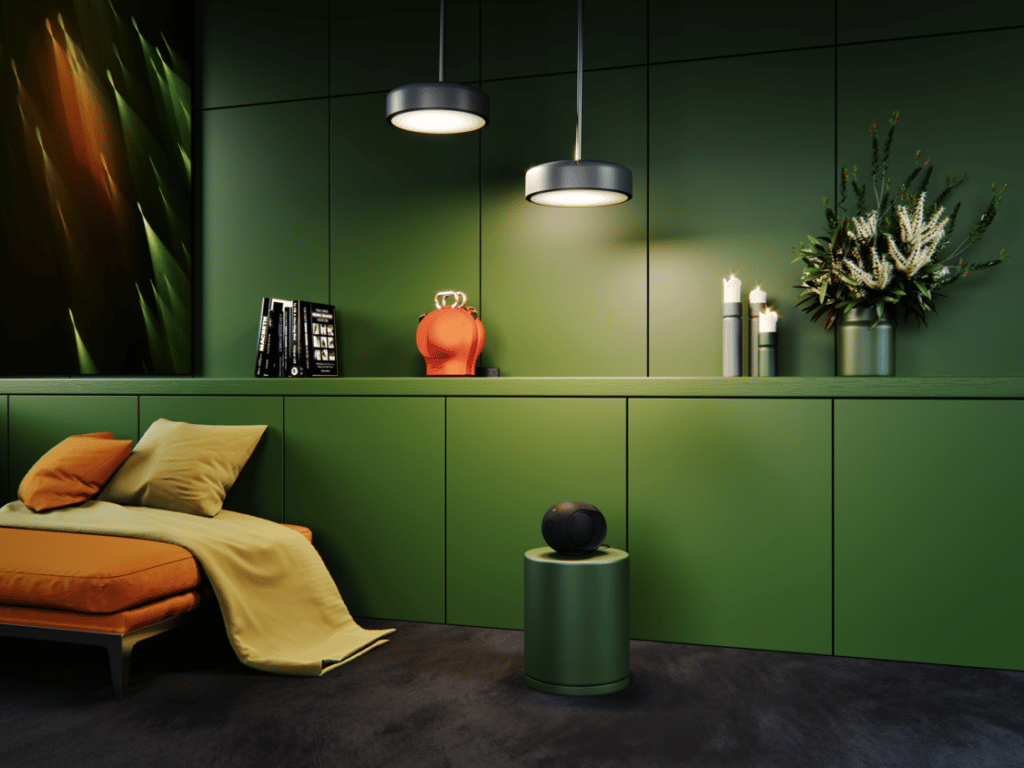 Devialet Mania is currently the only product on the portable speaker market that offers both stereo rendering and real-time acoustic mapping, which combines with the speaker's echo-cancellation and cross-stereo architecture to offer a truly superior listening experience, anywhere, anytime.
The launch of Devialet Mania in India will be early next year.
Users of which segment are primary buyers of high-end audio products?
Historically we have had two main types of customers. The first are Hi Fi audio enthusiasts that are open to trying new things and have experienced the quality of sound that we have been able to produce with the analog and digital amplification of Expert or Phantom. Many of these people find us through traditional audio resellers or at AV trade shows. The second are luxury consumers who are very discerning, are intrigued by our design, and then get blown away when they listen to our products. Many of these people are likely to find us at a tier one shopping mall or lifestyle retailer.
Moving forward, I believe the addition of Devialet Mania and Devialet Gemini will put us in front of a much broader audience, which is younger, aspirational and is exposed to so much information and choices. They are always on the go and they may only purchase one audio product in the next few years. If they get a chance to discover Devialet, they will experience music as if for the first time, and once that happens they will not settle for anything less. It will be the first time that they hear sound, exactly the way the artist intended, in a package that fits into their everyday lives.
Please elaborate on the design language of Devialet Speakers
When it comes to aesthetics and engineering, we are purists. Extreme simplicity is a complex process, but we thrive on a good challenge. So we started at the beginning, with Phantom's purpose: to deliver sound in its purest form.
In crafting Phantom's overall look, we focused on function and an obsessive attention to detail. Some call it French savoir-faire and art de vivre. We view this as honoring craftsmanship and pleasure equally. Beyond its iconic spherical shape, Phantom also offers a range of colours, materials, and finishes that can stand out or blend in.
So, as an ode to Devialet's iconic Phantom range with its signature architecture, Devialet Mania's spherical, polished design and luxurious woven fabric reflect the company's commitment to bridging the gap between luxury and technological innovation.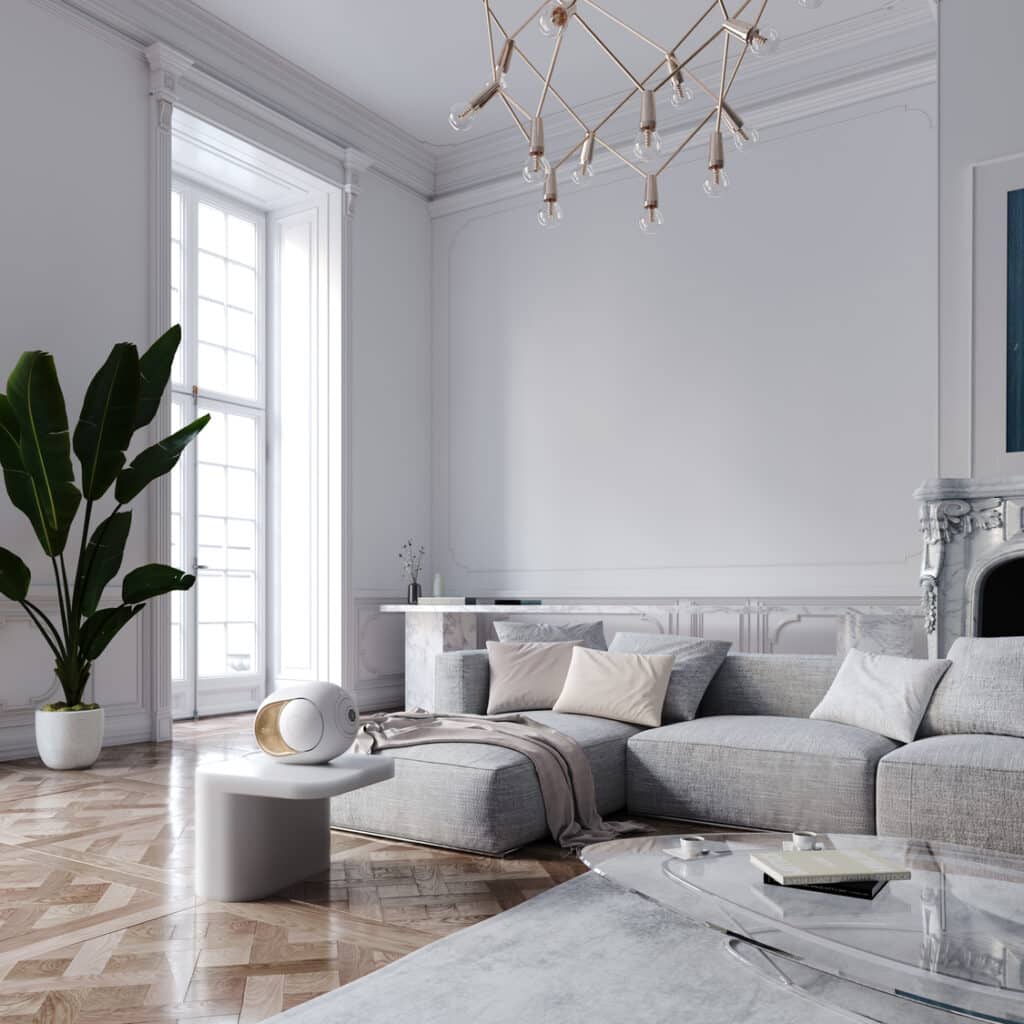 What makes Devialet products stand apart?
The intersection of luxury and cutting-edge technology. Devialet's world-class engineers set a high standard for innovation and push the boundaries of what can be achieved with audio engineering.
Devialet thrives on end-to-end innovation (hardware, software, design inside and out, manufacturing) to offer ever-enhanced acoustics. In fact, to create Phantom, we have had to build our own plant, hire talents who were used to unique challenges in other industries, conceive our own robotics and quality control. 200+ patents and 90+ awards later, Phantom speakers are more than ever a class of their own.
Please elaborate on the distribution channel you follow
Throughout the region, we have multiple channels in which we can be found. This includes branded retail stores, premium reseller stores, highend retailers, lifestyle stores, furniture stores, consumer electronics stores, and of course online. Specifically in India, we have a network of independent resellers that are very strong in audio and have really embraced the Devialet brand. In fact, we recently opened our first premium reseller store in Delhi. We can also be found in a growing number of consumer electronics and lifestyle stores as well as Amazon. There is still so much potential!
Please take us through the history and growth of Devialet
Devialet was born of the meeting of three iconoclasts: Pierre-Emmanuel Calmel, engineer; Emmanuel Nardin, designer; and Quentin Sannié, entrepreneur. These founders share a common belief in the fundamental role that sound plays in our daily lives: music, but also the voices that link us to others and the silence that connects us to our inner self. Since its founding, Devialet has strived to elevate sound to its rightful place in our lives. And matched this ambition with exceptional industrial resources and talent.
The company, and the ensemble of talent that have joined it since 2007, has seen swift success. Since naming Franck Lebouchard CEO, Devialet has not only developed its expertise in scaling and distribution, but also honed its cultural clout. The company is now present in nearly 70 countries and generates more than 65% of its revenue internationally, rising to the challenge of becoming an undisputed leader in acoustics for the general public.
What factors are boosting the growth in the speaker market?
When we look at the data, smart speakers and portable speakers seem to be contributing to a lot of the growth, but sound quality is often overlooked. By leveraging smart technology to innovate on sound quality in smart/portable speakers, such as Devialet Mania's ability to continuously calibrate within a room to deliver optimal sound from any location, I think this will help fuel the next level of growth.
Advertisement
[adrotate banner="30"]