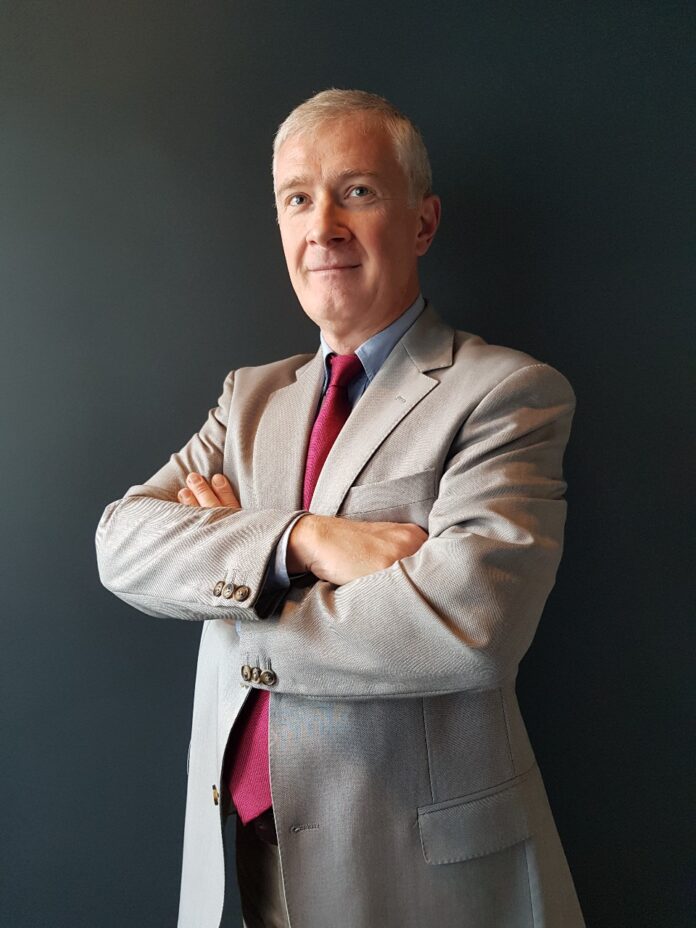 On growth opportunities for the home/building automation sector in India
The smart home market has been witnessing massive growth worldwide as homeowners now spend time in homes, more than ever. "In such a scenario, we play a major role in enabling the homeowners to control lighting and climate, which has now become quite common in most houses. As India is a versatile and important market, we are focusing on it with a dedicated team. This tremendously aided our business in India. We aim to continue monitoring and introducing products, specially curated for the Indian market", conveys Roberto Rocco, Business, Ekinex SpA, Italy.
Advertisement
[adrotate banner="34"]
The last few years have seen the definitive affirmation of voice assistants integrated into the home speakers, offered by some large international companies. Voice assistants are rapidly turning into a more pervasive tool with impacts on numerous activities of daily life. Allowing one to call up a music track, listen to the weather forecast, and a lot more, these are slightly more than mere gadgets. Today, these devices come with an easy and intuitive control interface for the entire smart home, allowing maximum instant control. One has to simply pronounce the action needed to be executed and sit back, the order will be followed instantly.
"We believe that this concept cannot be called just a current trend, as our latest developments natively included the possibility of voice control of the KNX system. One example is Delégo, our supervision, and control software, which in combination with the Ekinex cloud service allows interaction with the home automation system through voice commands given to Amazon and Google smart speakers ", adds Roberto.
How has the pandemic affected the industry? What are the smart home trends, in India and all over the world, you have witnessed getting viral since the pandemic hit the world? 
This pandemic had slowed our growth, but we effectively reacted to this challenge and worked out a new protocol for inventory. In fact, we were able to push some new product-focus on Dali, voice control, sockets, etc.
What are the exclusive features of your latest launch; the EK-BW1-TP Voice Control Interface? How would you describe its uniqueness and worth in a contemporary house of this tech-savvy era? 
With the EK-BW1-TP interface, which can be easily installed in a DIN-rail control panel, it is possible to integrate an existing KNX home automation system with voice controllers from Google (Google Assistant) and Amazon (Alexa). In this way, owners of KNX-based systems can use their home speaker to control all the functions of their home: lighting (on/off, dimmed, and RGB), motors (open/close stop and position), and climate.
The addition of the Ekinex voice control gateway to a KNX system is quite fast and intuitive. The installer can use the web interface to directly import the knxproj project and proceed directly to the association of the KNX group addresses with the compatible object categories. Through Google Home apps or Alexa commands on Amazon Echo and compatible products, it is possible to create scenes and automation, skills, or routines useful to simplify daily habits.
How would you describe the importance of a universal standard like KNX in the Home and Building automation industry? Would you like to elaborate on Ekinex's association with KNX?
KNX offers both the reliability of a well-established system, which has been a market player for more than twenty years, and the dynamism of a rapidly developing system. Due to the participation of manufacturers from different sectors and the constant expansion of the product ranges, functions and solutions.
"Appropriate home lighting immensely contributes to the emotional and biological betterment of the dwellers"! Please share your opinion on the importance of Human Centric Lighting? 
HCL controls help to keep in sync with the internal clock of people, who spend a lot of time indoors with little or no natural light and harmonize best with the natural sequence of hormone production in the human body. For example, Cortisol in the morning helps to activate and Melatonin in the evening helps to relax. It is a process that has been triggered by the habit of living outdoors under natural light, for ages.
The lighting control devices developed by Ekinex aim to contribute to the visual comfort in homes or offices and approach the effects of natural light in indoor environments, as closely as possible, while integrating it with artificial light of appropriate intensity and colour, as per the requirement.
How complex is the workflow of a lighting control system? What role does it play in energy conservation?
A satisfactory result requires the teamwork of various professionals: architect (analysis of the client's needs, choice of fixture design and definition of the general lighting project for interiors and exteriors), lighting designer ( planning of light sources, direct/indirect and natural/artificial light components, lighting effects and scenarios), home/building automation specialist (translation of the architect's and lighting designer's indications into the programming of controls and scenarios), electrical system designer, suppliers involved (lighting fixtures, home automation controls).
Today, the energy impact of lighting is less relevant compared to the past. This is because the LED sources have drastically reduced the energy consumption while producing the same luminous flux as incandescent or halogen (in homes it counts for 5-8% of total energy consumption; it remains important in medium and large buildings such as tertiary offices and commercial). With LEDs, efficiency has increased enormously (incandescent lamps transformed only 10% of energy into light, 90% was dissipated in heat).
What, according to you, is the ideal way to maintain a harmonious and benevolent synergy between Architects/Interior Designers and home/building automation Companies?
Ekinex supports the idea of a design that is not merely an aesthetic exercise but includes fundamental elements, ease-of-use, immediate understanding of the function, a balanced and intelligent application of technology.
We pose as a meeting point of architects and system integrators, spreading our belief: "design becomes the driving force for technology, the key to open our homes to the world of smart home".
What are the company's expansion plans for the Indian market?
At the moment, the main purpose of Ekinex India is to develop a network of partners with the same working style and objectives. We are actively working to make ourselves more visible, gain the trust of the community and become one of the major players of this flourishing market.
Advertisement
[adrotate banner="30"]