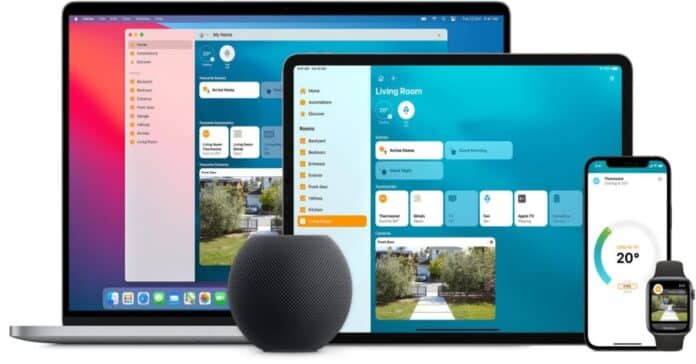 Advertisement
[adrotate banner="23"]
During Apple's 2022 WWDC event, the brand announced that its iOS 16 update will feature a redesign of the Apple Home app, which will make it easier for Apple users to control their smart home devices. The update is in readiness for the launch of the open-source protocol Matter.
Apple also mentioned Matter, a new smart home communication standard that allows devices to communicate with one another across platforms. The Matter will be released later this year, most likely around the same time as iOS 16. The Home app will support the standard in the upcoming OS, according to Apple.
Advertisement
[adrotate banner="34"]
Apple is one of the brands that came together to develop Matter, which is designed to overcome the problem of brand-specific walled gardens that stop smart home products from working together. Other companies involved include Amazon, Google and Samsung SmartThings, among dozens of key names. 
Once it's launched, if you buy a Matter-compatible smart home device from any brand, all devices should be able to talk to each other and work seamlessly together.
The navigation has also been redesigned to make it easier to find, organise, and control devices, and a new categories section for climate, lights, speakers and TVs, water (sprinklers and faucets), and security will let you access those devices in one place. This should make it simpler to turn off all the lights or lock all the doors, even though they are in different rooms.
You can now see your entire home in the Home tab, where Rooms now joins your Favourites on the main screen. A new multi-camera view will show four security cameras on the main Home tab, with more available as you scroll sideways. This horizontal action will make it easier to get to what you want rather than having to scroll through lots of accessories and multiple camera views.
There are new HomeKit lock screen widgets to help you get to your accessories quicker as well as see the status of devices.
Advertisement
[adrotate banner="30"]