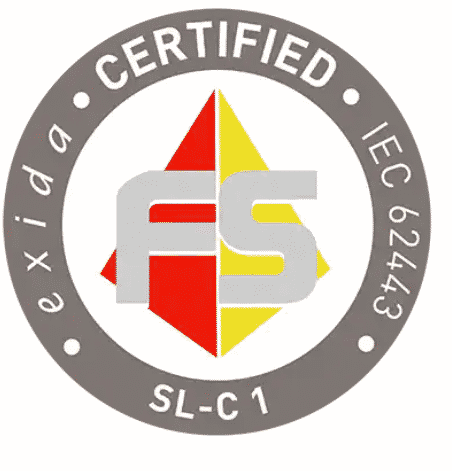 Industrial control suppliers can earn ISASecure designations for robust products that are free from recognized liabilities. This certification comes at a time when cybersecurity threats are rising and businesses are considering the potential vulnerabilities of unprotected building infrastructures.
As cybersecurity threats continue to rise, the ISASecure cybersecurity program has taken a market-leading step into the smart buildings space
ISASecure CSA certification of the YORK® YK and YZ Centrifugal Chillers exemplifies Johnson Controls leadership in bringing cyber-resilient solutions to the smart buildings market
Certification to the ISA/IEC 62443-4-2 standard assures that Johnson Controls and the YORK brand adhere to stringent ISASecure technical security requirements for IACS components
Certification to the ISA/IEC 62443-4-1 standard assures that Johnson Controls and the YORK brand adhere to stringent ISASecure development lifecycle requirements
It provides Johnson Controls customers with the assurance that each chiller product(s) meets the technical security requirements for IACS components as defined in the internationally recognized ISA/IEC62443-4-2 cybersecurity standards and is developed by the internationally recognized ISA/IEC 62443-4-1 cybersecurity standard.
Advertisement
[adrotate banner="34"]
"We understand what's at stake for our customers. That's why Johnson Controls is committed to bringing cyber-resilient building solutions to market. The ISASecure certification recognizes this commitment and provides reassurance at a time when cyber threats to operational technology are increasing," said Jason Christman, vice president, and chief product security officer, Johnson Controls.
"Johnson Controls continues to demonstrate leadership in cybersecurity for smart buildings," said Mike Medoff, director of the cybersecurity certification at exida. The ISASecure certification program Component Security Assurance (CSA) focuses on the security of software applications, embedded devices, host devices, and network devices. The CSA certification of Johnson Controls YZ and YK Centrifugal Chillers is an industry first and demonstrates Johnson Controls commitment in bringing cyber resilient solutions to the market."
"A number of manufacturers have committed to the ISA/IEC 62443 standards for smart building technology," said Andre Ristaino, managing director, Automation Standards Compliance Institute and director of ISAGCA. "Johnson Controls is the first to formally certify a smart building product under the ISASecure certification scheme. Johnson Controls has been an enthusiastic supporter of both the ISA/IEC 62443 international cybersecurity standard and has demonstrated leadership in securing automation that affects our everyday lives."
About Johnson Controls
With a history of more than 135 years of innovation, Johnson Controls delivers the blueprint of the future for industries such as healthcare, schools, data centers, airports, stadiums, manufacturing and beyond through its comprehensive digital offering OpenBlue. With a global team of 100,000 experts in more than 150 countries, Johnson Controls offers the world`s largest portfolio of building technology, software as well as service solutions with some of the most trusted names in the industry.
For more information, visit www.johnsoncontrols.com
About exida:
Founded in 1999 by several of the world's top reliability and safety experts, exida is the world's leading product certification and knowledge company specializing in automation system safety, alarm management, cybersecurity, and availability. Companies around the world turn to exida for help and guidance related to functional safety, alarm management, and control system cybersecurity standards implementation.
For more information, visit www.exida.com.
About the ISA Security Compliance Institute (ISCI)
Founded in 2007, the ISA Security Compliance Institute's mission is to provide the highest level of assurance possible for the cyber security of automation control systems.
Founders and key supporters of ISASecure® include BP, Chevron, ExxonMobil, Saudi Aramco, Shell, Honeywell, Johnson Controls, Schneider Electric, Yokogawa, Siemens,exida, TUV Rheinland, CSSC, FM Approvals, Synopsys, DNV, Applied Risk, Trust CB, Security Compass, SGS Espanola de Control, BYHON, TUV SUD, WisePlant HQ, and Bureau Veritas.
The Institute's goals are realized through industry standards compliance programs, education, technical support, and improvements in suppliers' development processes and users' life cycle management practices. The ISASecure® designation ensures that automation and control system products conform to industry consensus cyber security standards such as ISA/IEC 62443, providing confidence to users of ISASecure products and systems and creating product differentiation for suppliers conforming to the ISASecure specification.
ISASecure® is a registered trademark of the ISA Security Compliance Institute.
To learn more please visit,www.isasecure.org
Advertisement
[adrotate banner="30"]