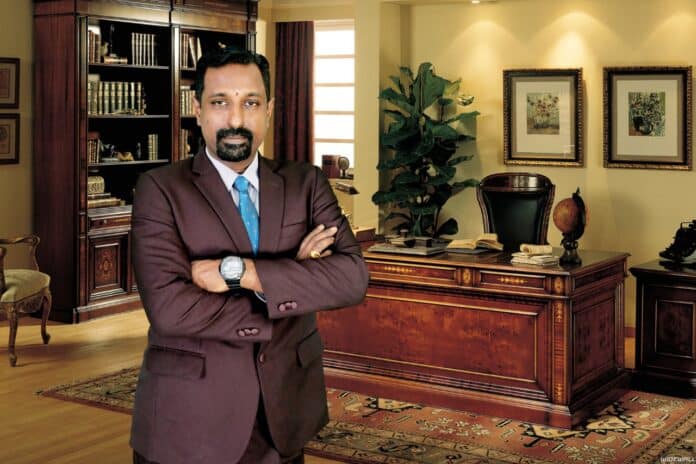 Advertisement
[adrotate banner="23"]
-In Conversation with Thillai Kumaran, Global Sales Manager, Loewe Technology GmbH
One of the best-known traditional German premium brands, Loewe, holds an industry experience of almost 100 years. "We benefit greatly from our many years of experience. At the 8th Berlin Radio Exhibition in 1931, Radio AG D.S. Loewe presented the world's first electronic film transmission. A sensation! Since then, we have been using our expertise and constantly improving the picture performance of our sets. We want to remain synonymous with quality, design and innovation from Germany. That is why we combine our long-standing tradition with innovations, technologies and approaches", stated Thillai Kumaran, Global Sales Manager, Loewe Technology GmbH.
Advertisement
[adrotate banner="34"]
Kumaran continued, "We pursue a strategy of internationalisation, create something new, but remain true to our values in terms of products. We continue to focus on a noble premium design, maximum ease of use and a perfect TV and audio experience. Therefore, we do not have to change anything in the positioning of the premium brand".
What are the USPs of the company and who are the primary buyers?
First and foremost, we intend to re-establish our relationship with our loyal Loewe customers. We still have a huge loyal customer base who keep contacting us for information on new products & their availability. Besides, we will also be working with Interior Designers & Architects. Custom Installers & the B2B segment will be also reignited with the help of Savvy India to increase the visibility of our products.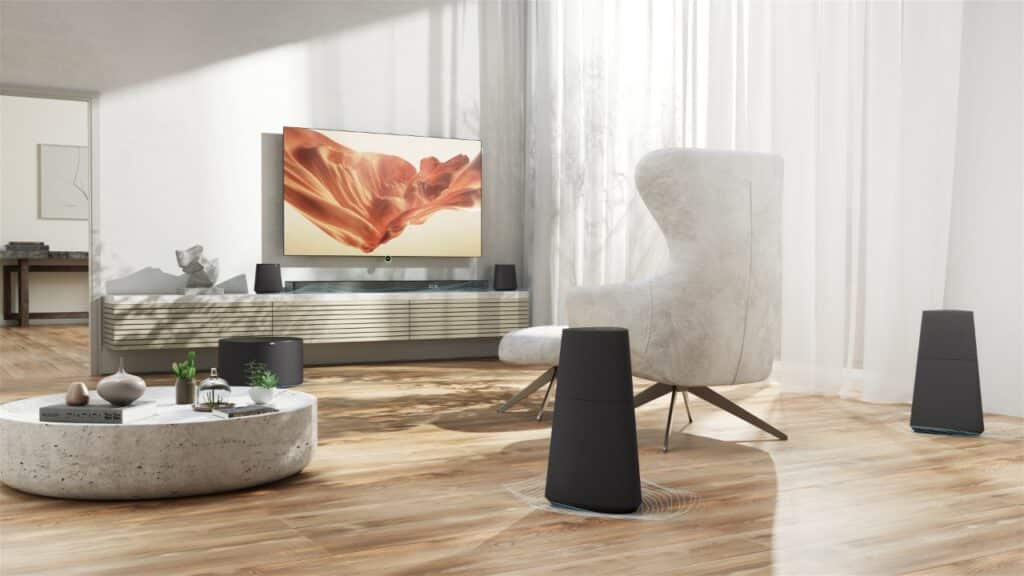 Aesthetics Vs Functionality! According to you, how important is the aesthetics part, when it comes to electronic products?
This is very subjective. There are still consumers who value form or Aesthetics over Functionality as there are consumers who purely value Functionality over Aesthetics. However, at Loewe, we believe that both are equally important. The Loewe AV products are more of a showpiece or statement item as our designers & engineers fight to implement their best. We are very proud of our product design & performance as this is evident with the various design & performance awards received for most of our products. i.e. Red Dot & IF awards.
According to you, how important is space management for city-dwellers, because apartments have almost wiped out the concept of villas and bungalows in big cities all over the world? What solution does Loewe offer customers for effective space management to make an apartment look spacious yet aesthetically appealing?
Specifically, to target this issue with space management, we have a new model, which offers full flexibility. Available in 32 & 43-inch sizes, the Smart TV Loewe Bild c fits perfectly into any living environment and scores particularly in smaller rooms such as bedrooms, guest rooms or conservatory. Thanks to the new Loewe SL7 chassis, the new Loewe os7 software and the new Loewe Home screen in combination with the Smart System, the Loewe Bild c guarantees maximum functionality and offers a wide range of possible applications.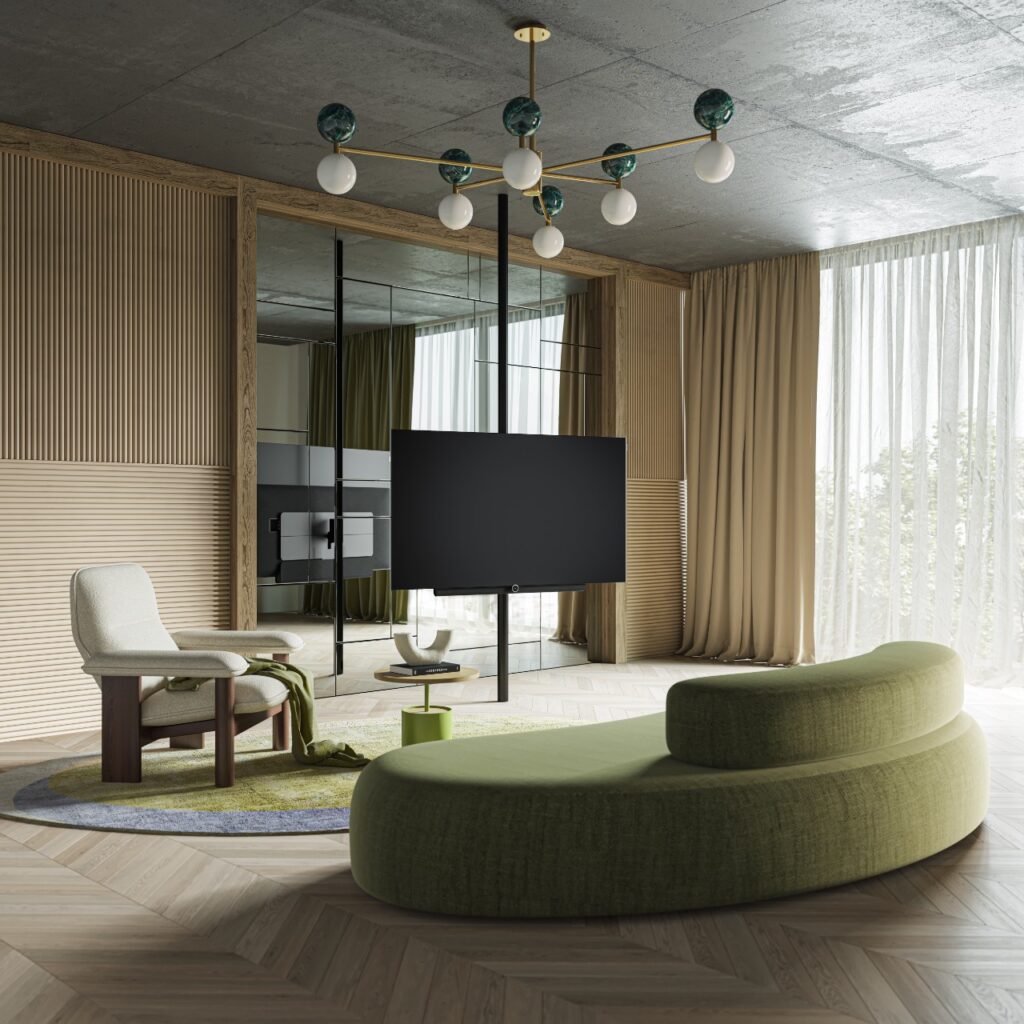 Which are the biggest markets, all over the world, for Loewe televisions? Would you like to run us through the company's distribution chain in India?
Of course, Europe remains our foothold & is by far the main market for us. Our CEO, Mr Aslan Khabliev, however, has a bigger vision for the brand. Hence, the whole Loewe team is synchronized towards continuously expanding with new markets.
We always refer to our partners as "Brand Guardians" as we expect them to take care and nurture the brand to its optimal best in their respective regions. In India, Savvy India is a perfect match for us given their more personal approach as well as their able reach in the Indian premium market.
How would you differentiate the Indian and Global markets for premium TVs and audio systems? What, according to you, are the primary reason/reasons behind the dissimilarity?
Traditionally, I believe the Indian consumer was more driven towards the "bigger is better " idea for both Audio & Video as well. On the contrary, the western consumer is more selective in details such as design & performance. In recent times, this " dissimilarity" has changed given the more robust exposure to the western market & media. This is widely showcased in India's mainstream cinema. A good example would be Bollywood. The Indian consumer has now acquired a more refined taste for the design & performance of the products they select. Hence, this " dissimilarity" that you mentioned is more and more disappearing.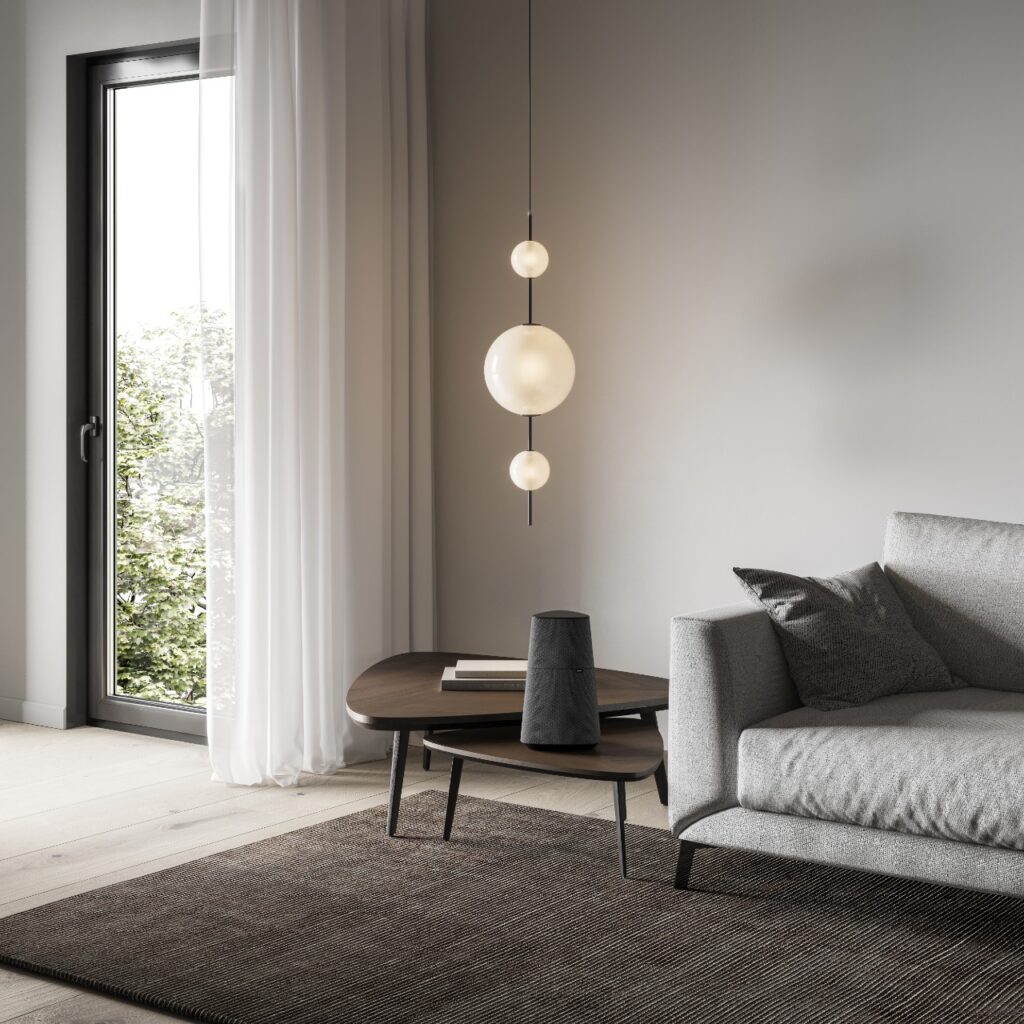 Which are the currently untapped markets by Loewe? What are your plans for further extension of the product lines and an overall company expansion?
We are entering new markets and expanding in Africa. Also, we are currently working on the US market, but the American market seems to be quite tough a nut to crack. We are cautiously evaluating our opportunities there. As mentioned before, we always look for "Brand Guardians" rather than simply distributors. Hence, we will review and move with the right partner once decided. That would be our current expansion target as set out by our CEO.
Advertisement
[adrotate banner="30"]