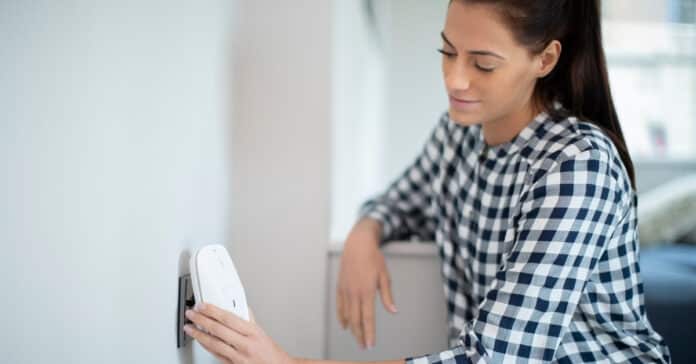 Advertisement
[adrotate banner="23"]
Smart homes are no more a luxury and confined to the posh. Smart lights, security systems, curtains, TVs/music systems, showers, switchboards, plugs, and a lot more seamlessly connect through a hub to offer the user a sense of automation eliminating human labour in the regular, unavoidable, mundane tasks. A house that features the entire setup is what we call a "Smart Home". The last few years have seen a remarkable growth of the smart plug market. Smart plugs are one of the most cost-effective and easiest ways to start building a smart home. These get plugged into an existing power outlet or one can get smart outlets that can be installed in place of the existing power outlet. Smart plugs use Wi-Fi or Bluetooth to pair with the smartphone, through which the user will get complete control of the plug with the help of an app. Bluetooth smart plugs require a hub, often called a bridge that passes on the commands from the smartphone to the cloud and back to the plug. Therefore, these plugs are quite easy to connect but can't be controlled smoothly when the user is away from home. On the other hand, smart plugs using Wi-Fi don't require a hub as they have a point-blank connection with the internet. Hence, the command gets relayed directly to the plug even when the user is away from home. When relevant apps are used to identify the plug, they can be controlled by voice assistants like Alexa, Google Assistant, or Siri.
There are numerous options when it comes to smart plugs. The 10 most popular brands manufacturing smart plugs are :
Advertisement
[adrotate banner="34"]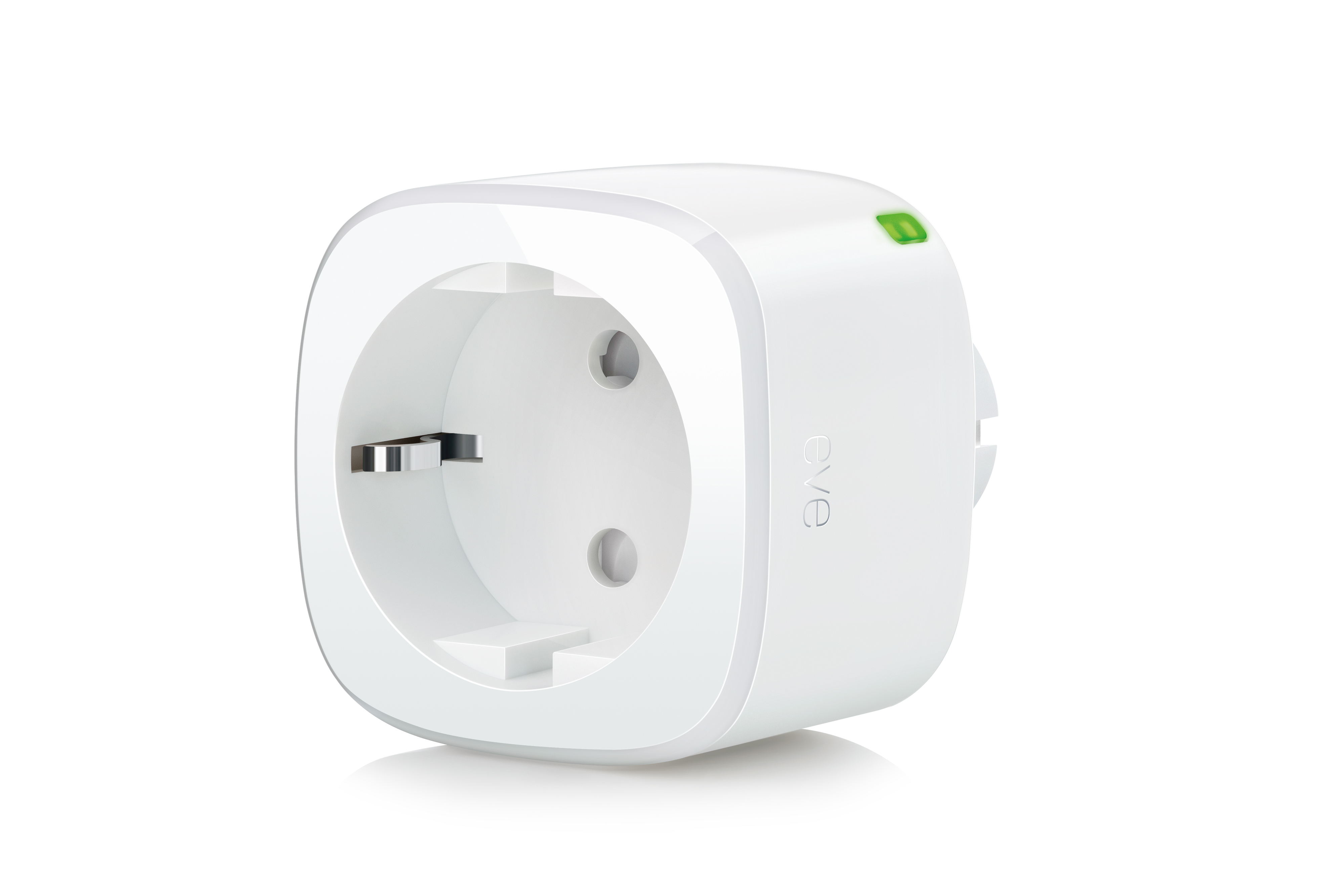 Eve's latest version of energy-smart plugs is simple to use, offers remote control, and allows one to monitor energy for any device paired with the plug. Using Thread smart home technology, it links the plug to the internet. As it doesn't use Wi-Fi, the connection gets substantially stable. As it is a HomeKit-specific plug, one cannot set it up without an iPhone and is not compatible with Alexa or Google Assistant. However, the setup process is quite simple. The plug just needs to be connected to a power outlet and the QR code, located in the box, has to be scanned to get started. Though the Apple Home app can be used to control the plug, not all functions are available there. Hence, one needs to download the Eve app to access the remaining functions.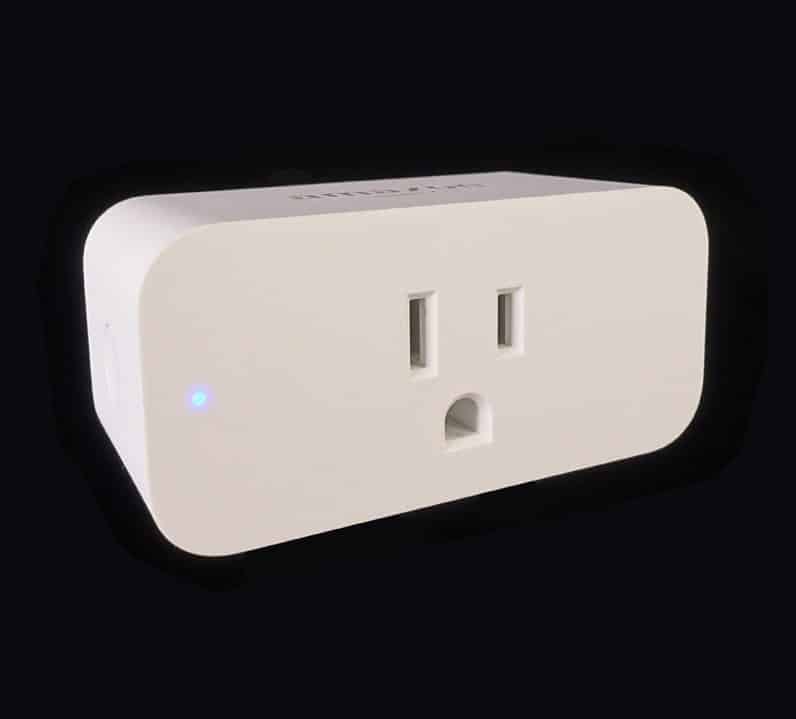 These plugs are ideal for Amazon Alexa-enabled smart homes. With an extremely hassle-free set-up process, the Amazon Alexa smart plugs are responsive to control and are often clubbed with an Amazon Echo smart speaker or smart display. The QR code needs to be scanned through the Alexa app to get started.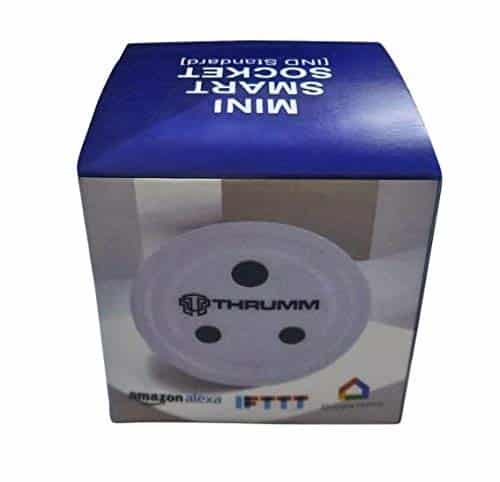 These Alexa and Google assistant-enabled, easy-to-install smart plugs allow the user to control devices through the Smartlife app. Thrumm Wi-Fi Smart plugs can be used for multiple devices including laptops, lights and many more. Also, the socket can be programmed to function numerous times in a day or even a week.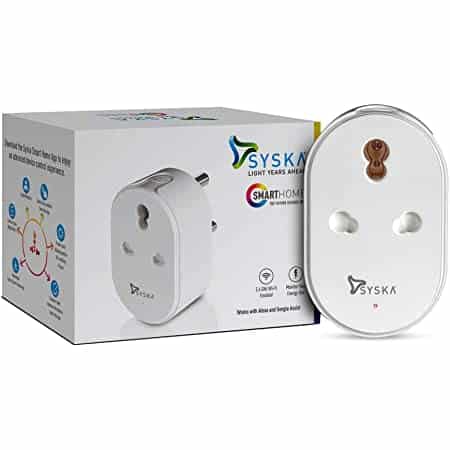 Designed for high-powered appliances, Syska Smart Mini Wi-Fi plugs are made of ABS material and comprise a universal plug point. The connected devices can be controlled using voice commands through Google Assistant and Alexa. Also, it protects the device from overheating and allows the user to monitor energy consumption via the Syska app on a smartphone.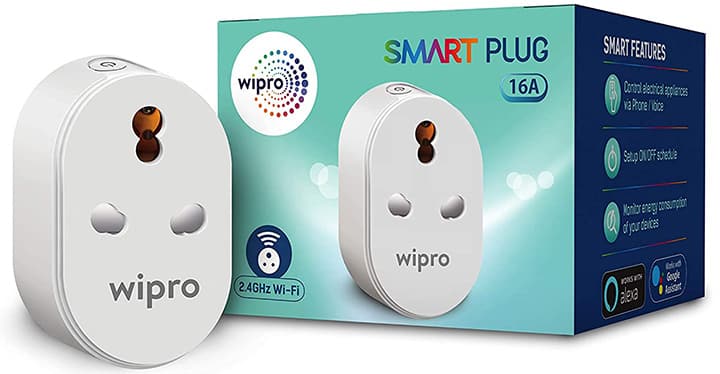 Made from polycarbonate, these plugs are suitable for both small and large appliances and can control electrical appliances through the Wipro Smart Home app. With a 16 amp socket, Wipro Wi-Fi Smart Plugs allow one to schedule appliances to automatically turn on/off by just setting up a timer. Also, the energy consumption of all appliances can be monitored through a smart app. These plugs are compatible with voice assistants like Alexa and Google Assistant.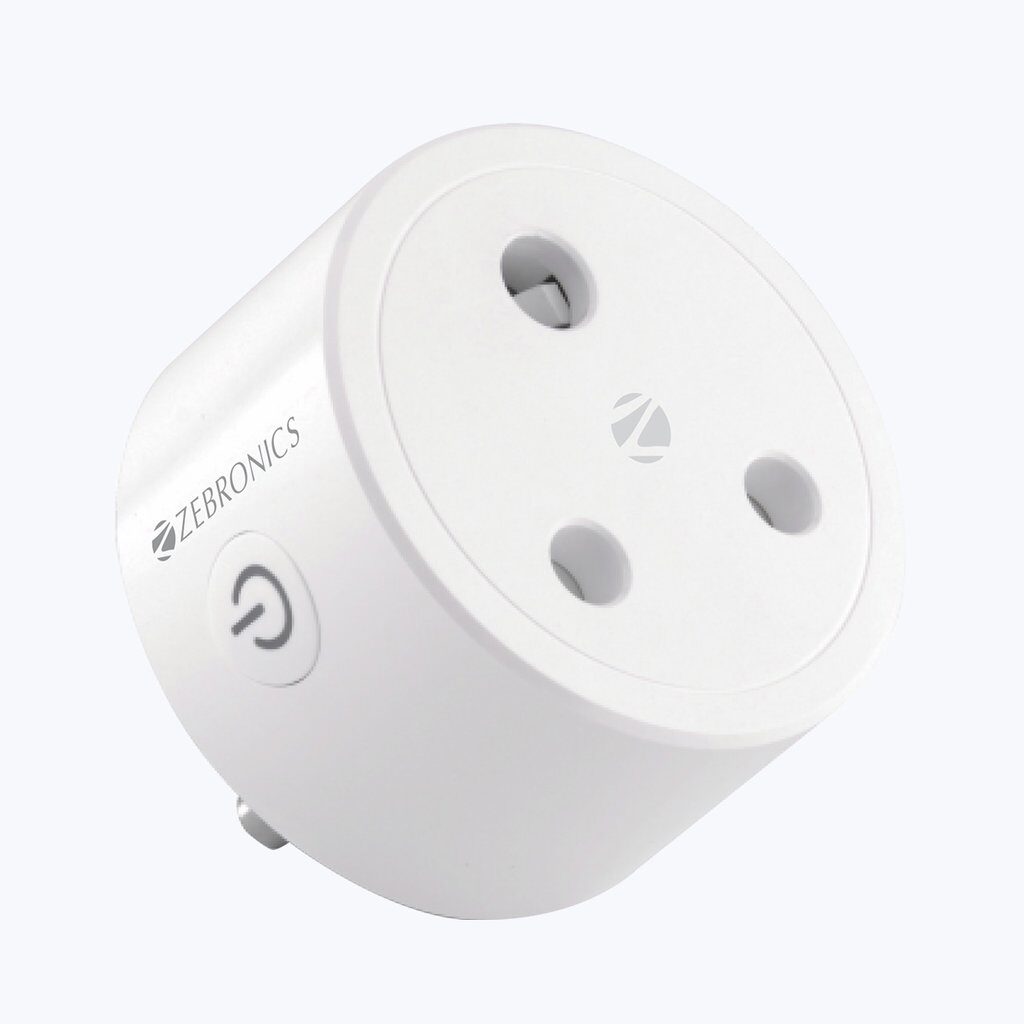 The Zebronics Smart Wi-Fi Plug can support up to 16amp power and is compatible with Google and Alexa. One can easily control all connected electrical appliances like fridges, TV and water motors through the Zeb Home app. Using a Wi-Fi connection, timers can be set to schedule the basic on/off function in the connected smart devices. It supports iOS as well as Android.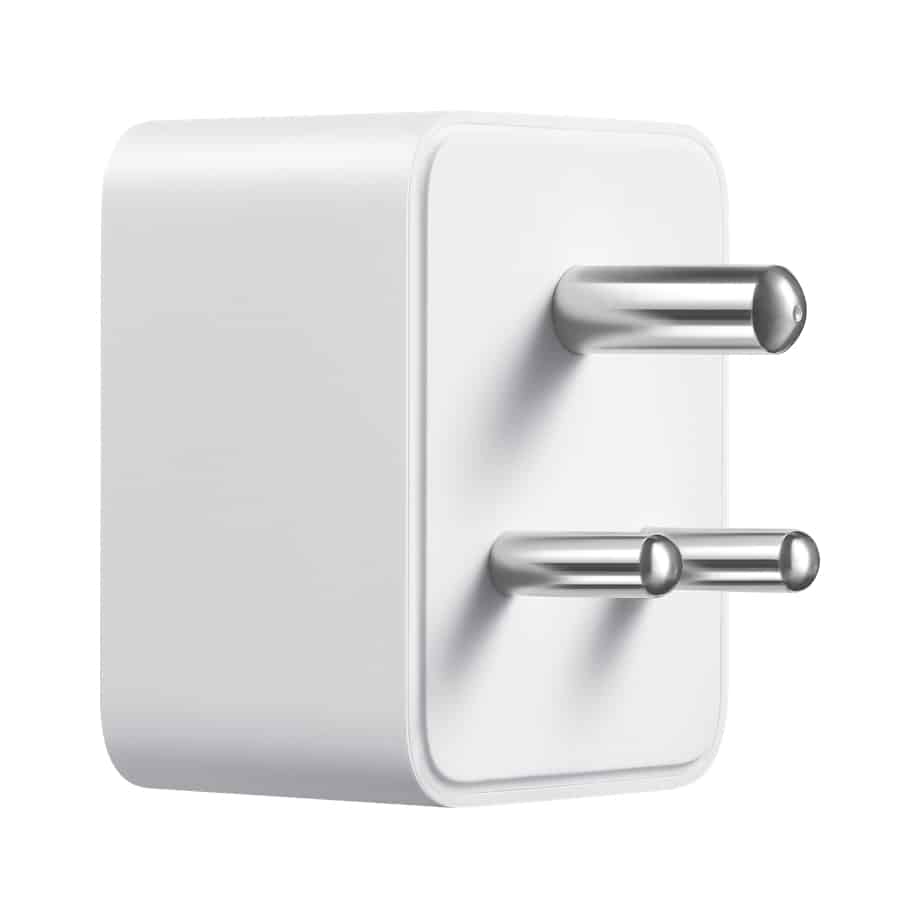 These plugs use Wi-Fi and allow one to set schedules and control appliances using voice commands through voice assistants like Alexa and Google Assistant. Realme Wi-Fi 6A Smart Plugs come with a 5-layer protection feature to make sure that the appliances operate safely. The plug can be set up by installing Realme app first, connecting the plug to a power source and then just holding the switch till the indicator light starts blinking. After that, one can easily pair it with the app.
TP-Link HS100 Wi-Fi Smart Plug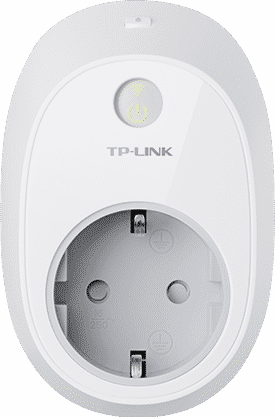 This easy-to-set-up plug features an elegant design that seamlessly blends into any contemporary decor. The smart plug is able to automatically switch on/off electronic appliances like iron boxes or hair curlers with the help of the count-down timer feature available. Also, it can be paired with Android or iOS smartphones using the Kasa app.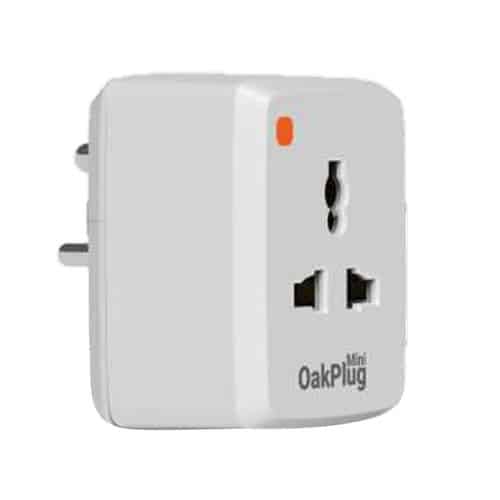 The Alexa and Google Assistant-enabled smart plug is very easy to set up and comes with a feature of real-time clock set timer for water heater or mosquito repellent through the mobile app. It comes with in-built protection against power surges and is made up of fire-resistant polycarbonate plastic enclosure.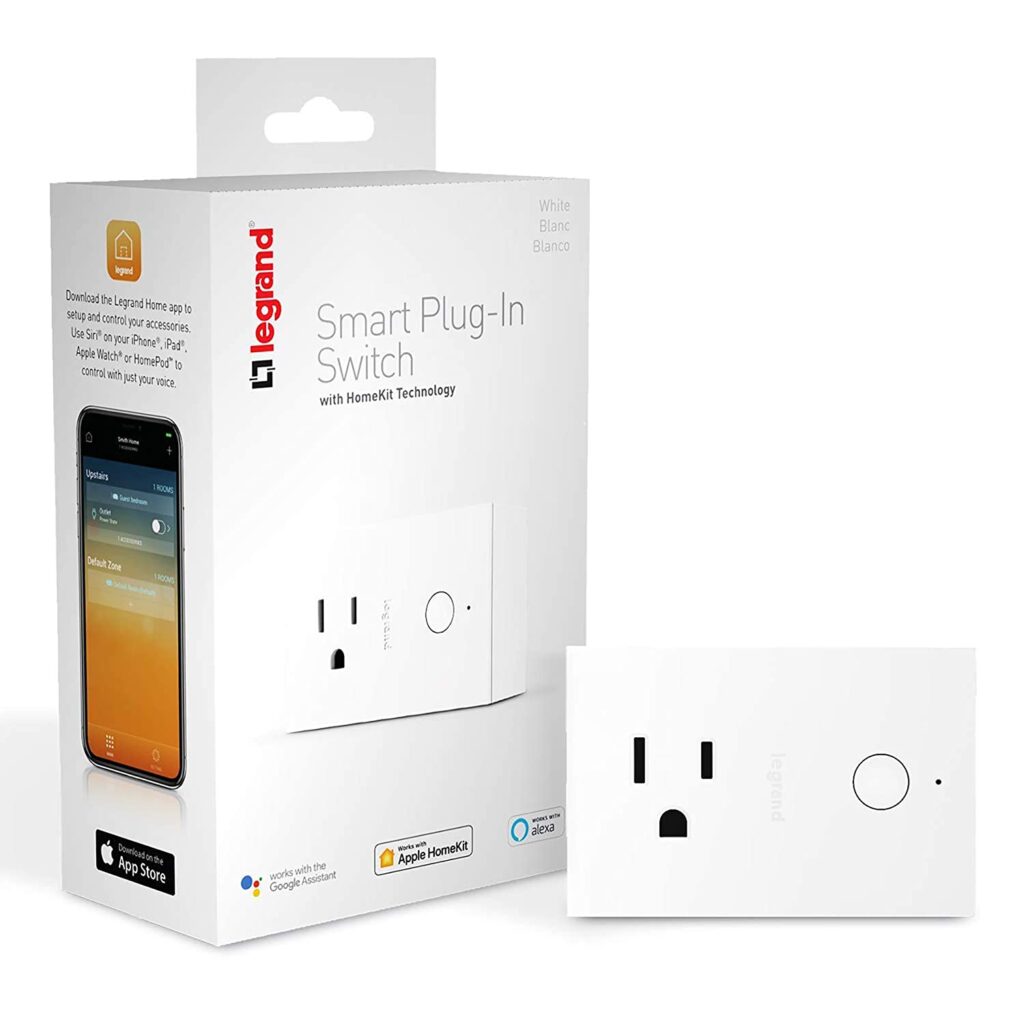 It is ideal for apple devices like HomePod, Apple Watch, Apple TV, or Apple mobile device, as scenes, groups, and automation with the Apple Home app can be easily created after a quick setup on an iOS device. However, it is not compatible with Android. The compact and sleek smart plug-in switch is easy to install, connects with the home Wi-Fi, and therefore doesn't require any hub. One just needs to do a bit of wiring and set up the app to get started.
To choose the right smart plug, one needs to consider the following points:
Go for a plug that is easy to install and compatible with the existing Wi-Fi connection.
Choose a plug based on your requirement of operating large or small appliances, as smart plugs come in versatile power ratings ranging from 6amp to 16amp.
Always try to purchase a plug with three-pin features as a two-pin plug limits your options.
Advertisement
[adrotate banner="30"]