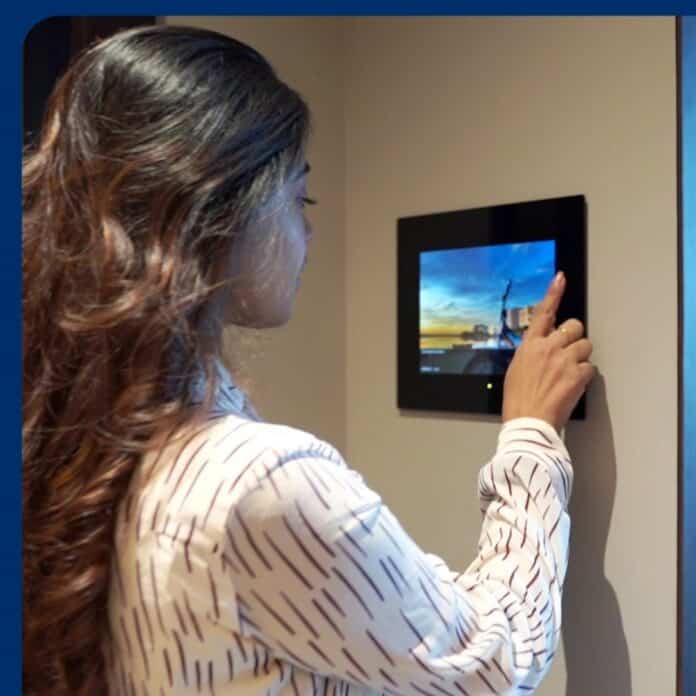 Lighting and Home Automation by:
Garav Bachhawat, Executive, B.T. Automation Pvt. Ltd.
Advertisement
[adrotate banner="34"]
The premium 10,000 sq. ft. residential project was executed in Kolkata, India, over a span of more than 18 months. The residence belongs to a family of three generations living under one roof, with different opinions and preference patterns.
The Scope of Work
BT Automation's portfolio was able to address the various verticals in this prestigious project, which comprised home automation, door security, biometric access control system, residential audio-video system, and ethical lighting solution.
The Client's Vision
The initial requirements of the client's family were convenience, ease of operation, security, and great music. Also, they wanted their house to be eco-friendly. Being working professionals, they wanted all functionalities of their smart/connected home to be remotely accessible through tablets and smartphones. 
Automations Integrated
The control system used for this home's automation belongs to an American company called RTI, which can control lights, curtains, blinds, air-conditioners, audio-video, and security systems, all through a single click. A Japanese company, called Endo, supplied the ethical lighting solution. The audio-video solution comprised a mix of manifold brands based on the desired application and overall dynamics of the concerned zone.
Under the networking system design, all the access points could be operated with Wi-Fi 6, whereas the 4K SIP cameras were integrated with video content analysis. All switches were into L2, POE manageable GBPS switches.
An advanced SIP Protocol, convenient to maintain and manage all functions through the RTI App, was used. Parallelly, the IPBX system had been integrated with the SIP-based Tür Control Systeme Video Door Phone. All the controlling and networking systems were integrated by our team of professionally trained and certified engineers.
Execution
As the first step, the client's views and requirements were listed, based on which a customized smart home system design was curated for their dream home. To infuse convenience, an integrated automation system was recommended in all the principal zones including the formal living, dining, home cinema room, common areas, and bedrooms.
The home automation system provided control over the lights, curtains, blinds, air-conditioners, audio-video, and security systems, all through a single click, respectively. For security, an IP-based door security system and finger scanning technology were integrated at the main entrance.
Wardrobes were managed with a biometric access control system, which was integrated into all walk-in closets and strong rooms.
Customized touch panels were specifically recommended to ensure ease of operation and flawless controls of our premium and ethical lighting fixtures. Since the entire family was collectively oriented towards audiophile sound and crystal clear video, the team had suggested a dynamic mix of IP-based audio-video systems for the home cinema room, formal living, dining, common areas, and bedrooms.
Eventual Outcomes
The client knew what they wanted, which helped in offering and delivering the most accurate solution. The interior design team was very cooperative, which helped the work run smoothly across all our verticals.
The primary project planning had already begun while preparing and proposing our recommendations as per the requirement of the client.
As a next step in the holistic planning process, BT Automation recommended some other features and functionalities of a smart connected home in terms of voice over IP, video over IP, and integration with virtual assistant technologies like Alexa and Siri, respectively.
As soon as the primary and secondary planning was approved, a detailed set of wiring and dimensional layouts for all the vertical offerings (home automation, door security, biometric access control system, residential audio-video system, and ethical lighting solution) was initiated.
These detailed layouts then set the foundational platform for the team to execute the project in coordination with the electrical contractor and interior design team.
The transition from project initiation to the project execution phase was flawless, thanks to the trained and experienced team of project managers and certified engineers. All the installed smart home products were programmed and calibrated for the entire luxury residence.
Client's Feedback
The client's feedback was overwhelming. They were extremely satisfied with the level of customization that was offered. They loved the simplicity with which they could control their entire house just through a single click, as all controls had been integrated on their smartphones, touch screen panels, and automation keypads.
Automation which initially came across as a very complicated terminology to them turned out to be extremely user-friendly. They were in awe of the deeply recessed lighting solution provided by BT Automation as the lighting color temperature is warm and soothes their mood.
Since 3 generations are living under the same roof, 12 separate audio zones were created to give them the flexibility to play different music in different zones, through the same smart application, all at the same time. Additionally, they also have the flexibility of playing the same music across their entire house, whenever desired.
The new digital user interface was created and programmed in a way that all the automated zones display the integrated controls of all our verticals, not only in one single application but on one single page, respectively.
The client felt that his entire family enjoyed using the smart home system. Not just the young generation, but even the elder members of the family are making the most of their connected home.
This statement speaks volumes of the client's experience and overall feedback.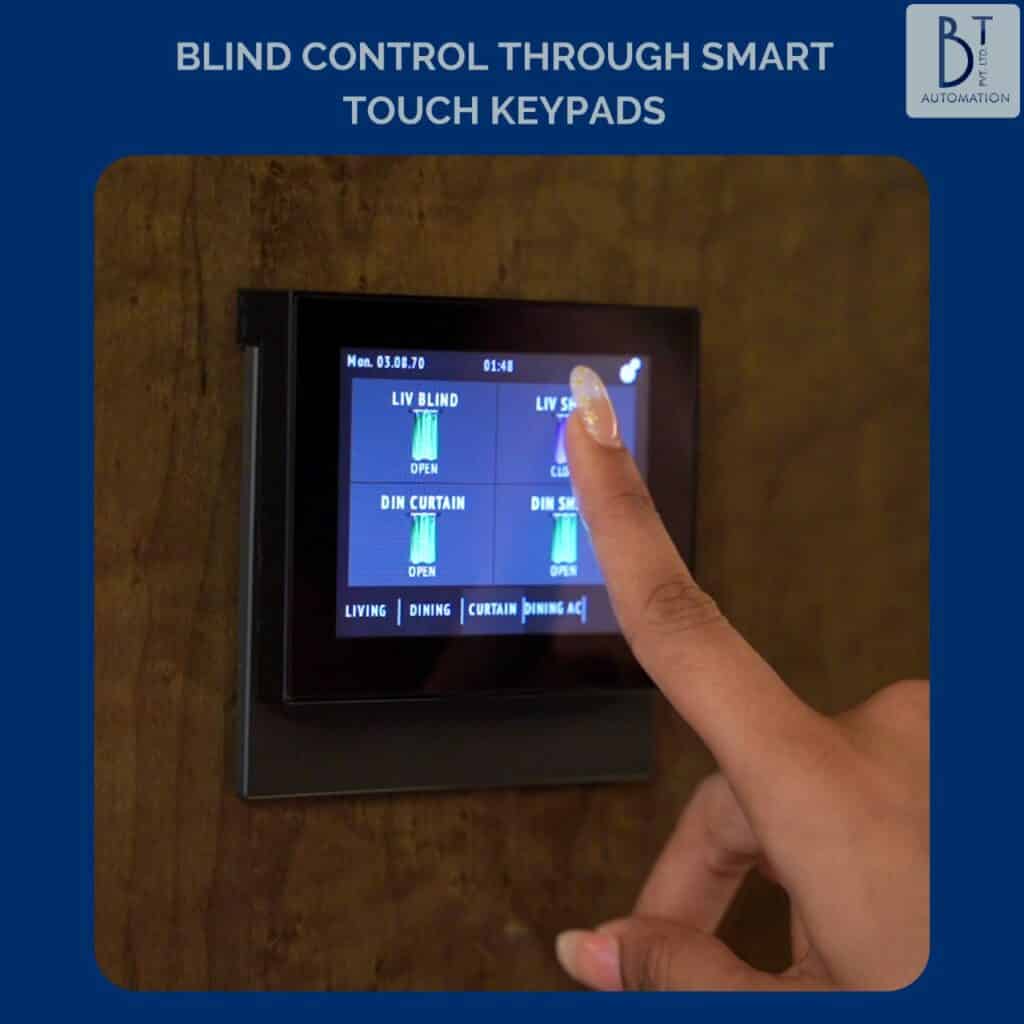 Final Takeaway
This experience was graced with multiple points to learn and develop. One of the most important learnings that were gained from the project is that every high-end prestigious client aspires to enjoy the journey of making their dream home.
BT automation took the responsibility of integrating and delivering multiple verticals in the project (i.e., home automation to door security, biometric access control system, residential audio-video system, and ethical lighting solution). The client did not feel the inconvenience of coordinating and communicating with multiple vendors.
Clients are not always looking for the cheapest. They are only looking for people who they can trust and believe – people who can help in converting their ideal dream home into a wholesome reality.
Advertisement
[adrotate banner="30"]