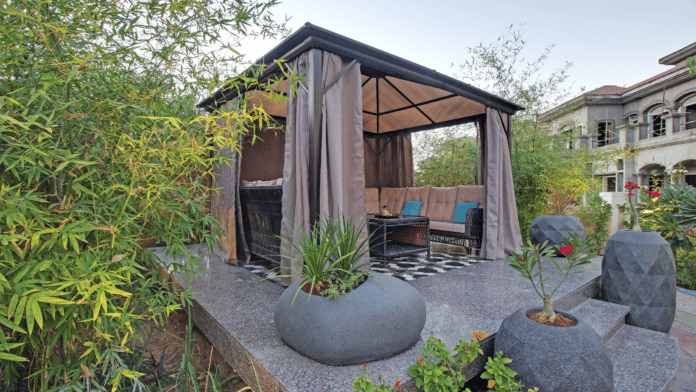 Advertisement
[adrotate banner="23"]
Adani Shantigram, North Park is a palatial home of Nirmal Patel spread over an area of 11,400 sq ft that exemplifies `Modern Zen'. Designed by Ar. Uttamaditya, CEO & Founder, U & I Interiors along with systems Integrator Chipbucket Solutions Pvt. Ltd., this luxurious home is designed to be a personal retreat for the Patel family.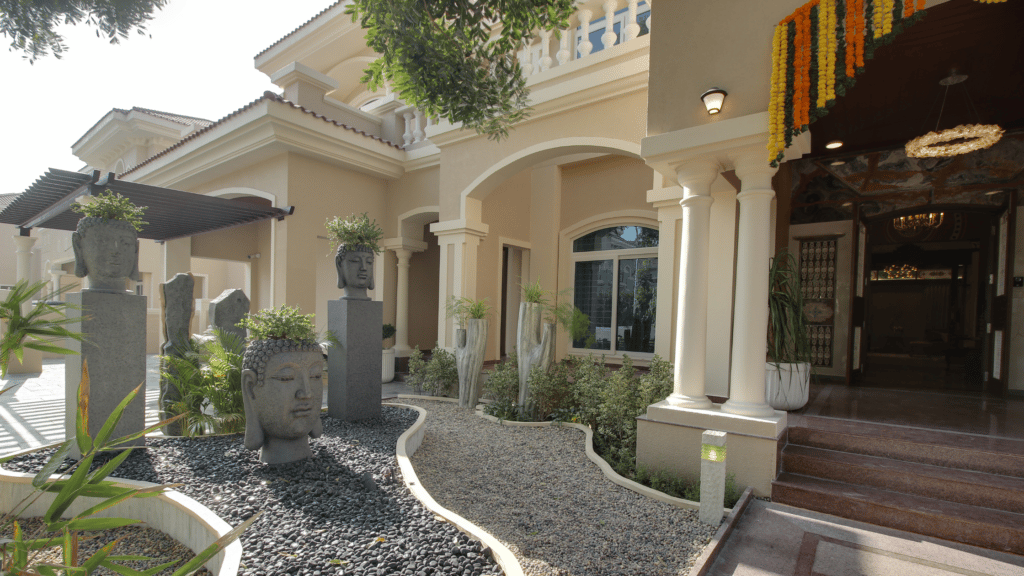 Apart from the plush aesthetics, the owner wanted his home to be integrated with smart automation systems, including high-tech security measures, remote or censored lighting, and a home theatre. Plus, the designer has worked on reducing the cost associated with regular maintenance and providing easy access to essential functions when the family is away from home.
Advertisement
[adrotate banner="34"]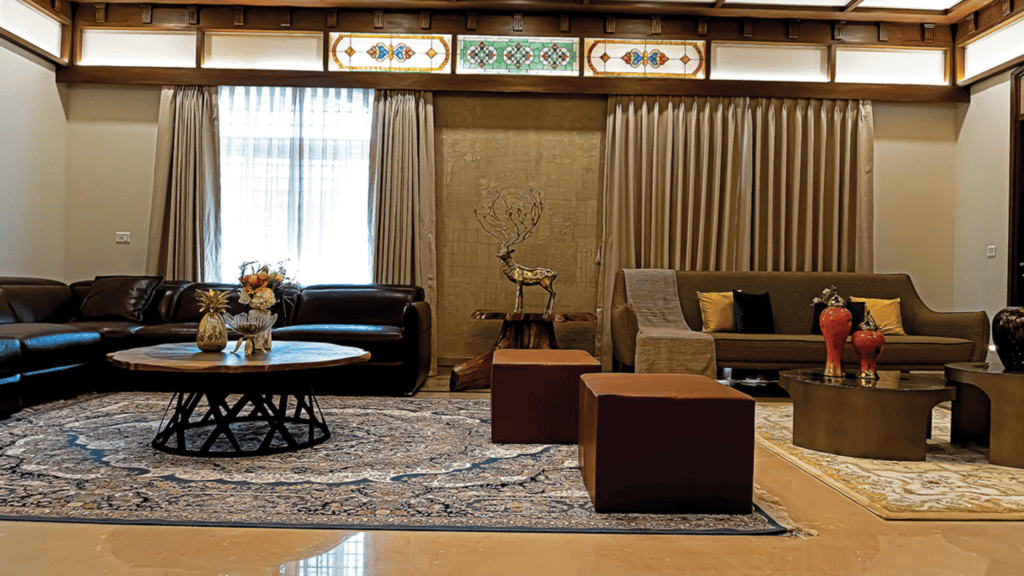 The high-tech indoor home theatre with its surround sound and recliner chair arranged in theatrical seating arrangement recreates a commercial silver screen experience. All the curtains and lights are remotely controlled through an application on a smartphone or even a computer screen, which helps in keeping unwanted light out while preserving natural sunlight during the daytime. The lights used also have the colour temperature adaptability, which can be adjusted as per the mood or activities.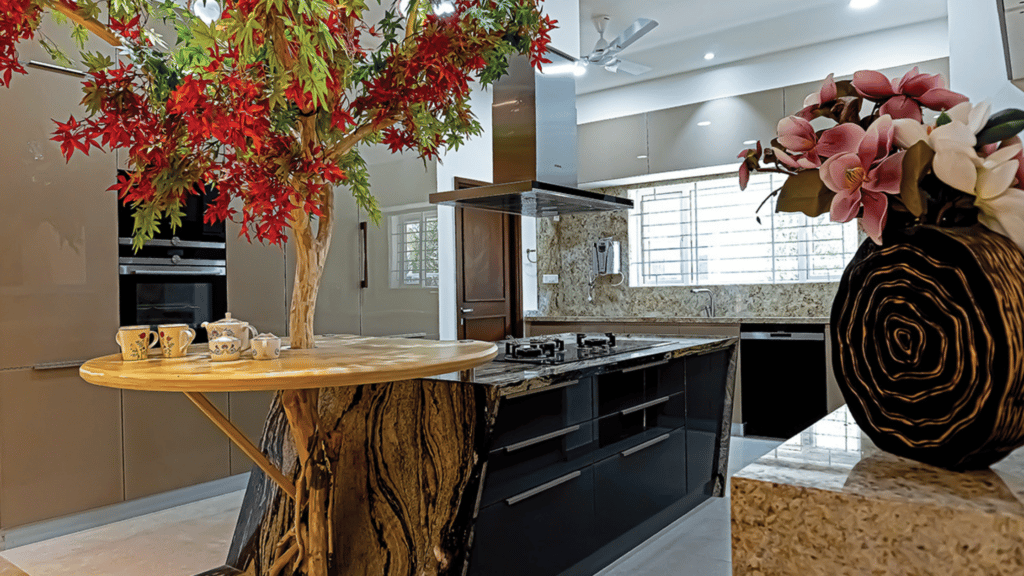 The indoor grooming and rejuvenation areas includes a personal salon spa, a massage parlour, and an illuminated mirror that serves as the need of the hour. The main entrance has state-of-the-art smart security solutions like video surveillance cameras with facial recognition which enhances the comfort levels of the family members by providing an additional layer of safety by vigilantly monitoring the surroundings.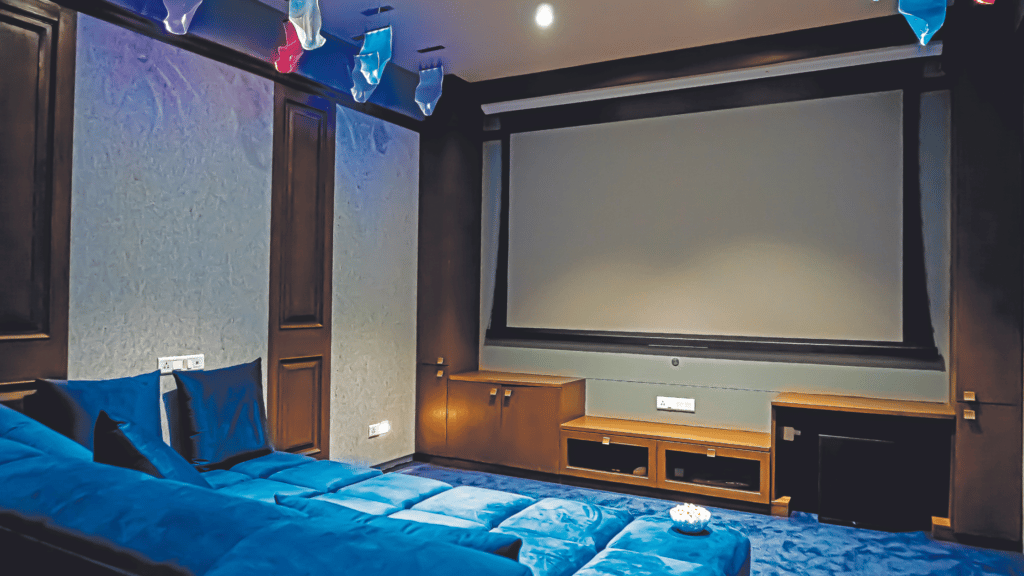 Smart Home Automation Products Used
By integrating smart home technology into their design, the client was able to save both time and money. The designers opted for smart lights and appliances using the homeowner's smartphone app. This allowed them to avoid having to go through the hassle of turning off all the lights at once when they left for work each morning. Automatic lighting and temperature control in all rooms, as well as access to key features from any device that they had registered with the homeowner's portal. In addition, by automating various tasks such as watering plants or turning off appliances when they left for work, they were able to reduce the time spent on household chores. The client's security was enhanced as devices were installed that monitored their environment and alerted them if there was an issue. Additionally, by incorporating sensors in key areas such as entryways and bedrooms, they could automatically adjust temperature settings based on the weather outside. These features made their homes more comfortable and saved them money on energy bills.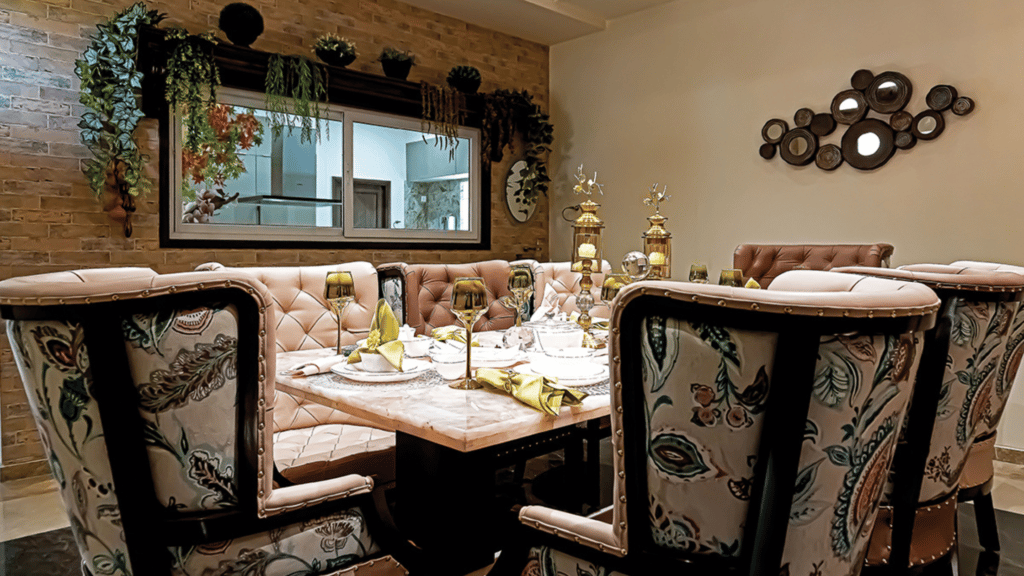 Energy Efficiency
Energy efficiency was one of the important factors while designing this building. Explaining in detail the designer says, "We ensured that the equipment is efficient and used low-energy technologies like LED lighting and motion sensors. We installed insulation and air sealing throughout the building so that the heat could be trapped inside during the winter months. Plus, we have optimized climate control measures using natural ventilation techniques or thermal storage systems. By doing all of this while keeping an eye on our energy consumption, we were able to achieve very significant reductions in our overall electricity bill.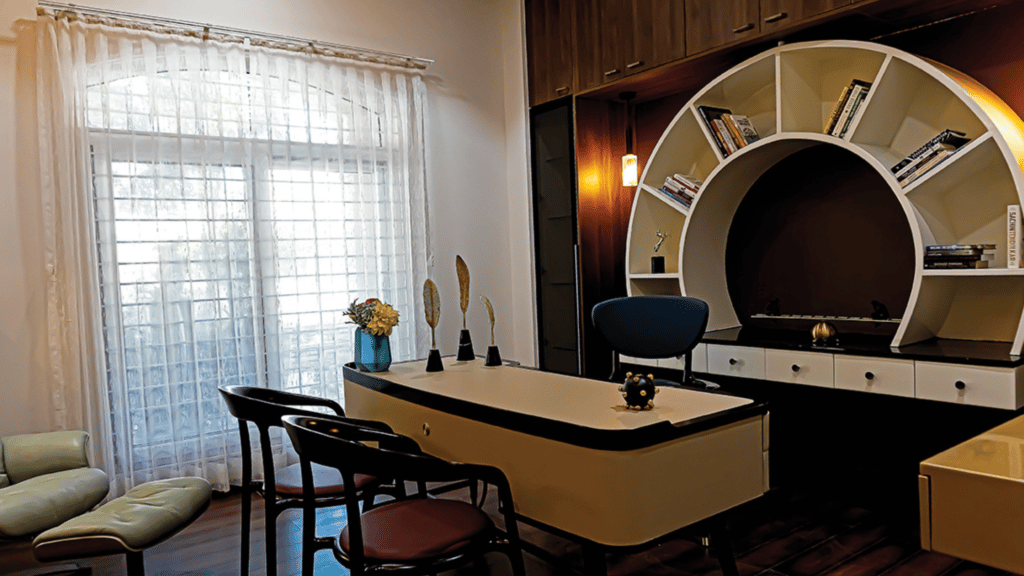 Challenges Overcome
When working on the smart home project, one of the biggest challenges the designer faced was ensuring that all the devices were compatible with each other. This required a lot of trial and error, as well as some creative solution-finding. Additionally, we had to create an easy-to-use interface so that users could control their devices from anywhere in the world. And lastly, we needed to make sure that my system was robust enough to handle a large volume of traffic – both streaming data and voice commands.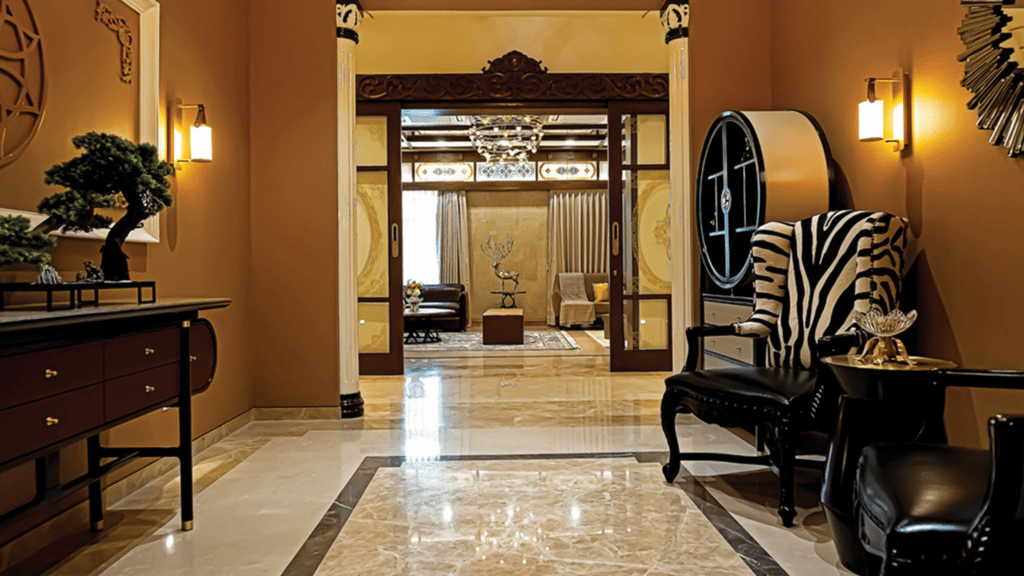 Overall Experience and Takeaways
"Overall, our experience working on the smart home project was both challenging and rewarding. While there were some hiccups along the way (mainly related to electronics), I'm glad that we persisted and eventually got things done. The key takeaway for me is that it's important to be organized and have expectations set from the beginning so that not much surprises you down the road. Additionally, stay committed to your project, don't give up easily, and remember that communication is key."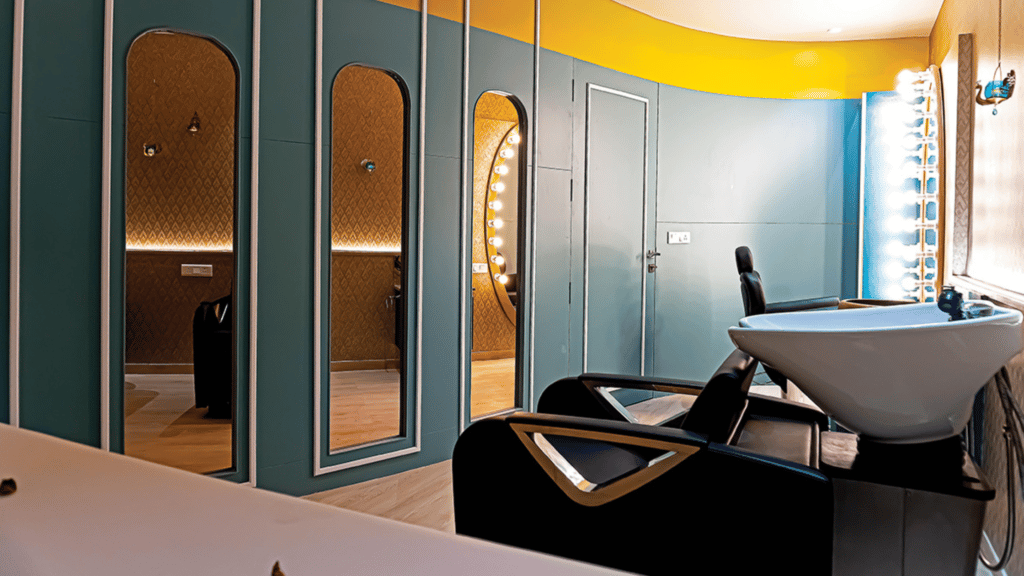 Advice for incorporating Smart Home Designers
If you are interested in becoming a smart home designer there are a few things that you should keep in mind. First and foremost, it is important to have design skills up your sleeve. This means that you not only understand how homes function technically but also know how to communicate with clients and manage expectations. You will also need to be passionate about the subject matter and have a good understanding of current trends. Second, it is essential to develop relationships with suppliers so that you can get the best products at competitive prices. It's also important to stay abreast of new technologies so that you can incorporate them into your designs as they become available commercially. Lastly, it's always beneficial to train regularly so that you don't fall behind on evolving standards or technology advances within the industry. With these tips in mind, aspiring smart home designers can make sure that their careers progress smoothly and successfully!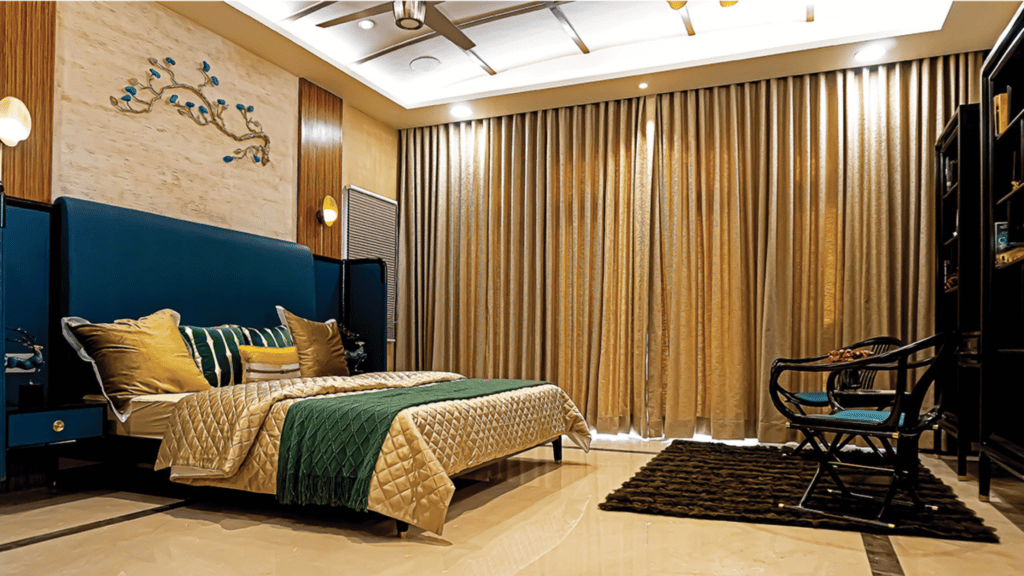 Reference Guide
Architect/Interior Designer: Uttamaditya, CEO & Founder, U & I Interiors
Systems Integrator: Chipbucket Solutions Pvt. Ltd.
Built-up Area: 11,400 sq ft
Brands: Panasonic and Schneider Electric India
Lighting Controls: Dali
Security System: Ajax & One Touch
Software: Apple Home & Control 4
System Integrator: Chipbucket Solutions Pvt. Ltd.
Projector: Benq
Home Theatre: Sonance
CCTV Camera: Aqua vision
Other Brand Used: Asian paint, Hettich, Century Ply, Durian Laminates and Greenlam veneer
Advertisement
[adrotate banner="30"]