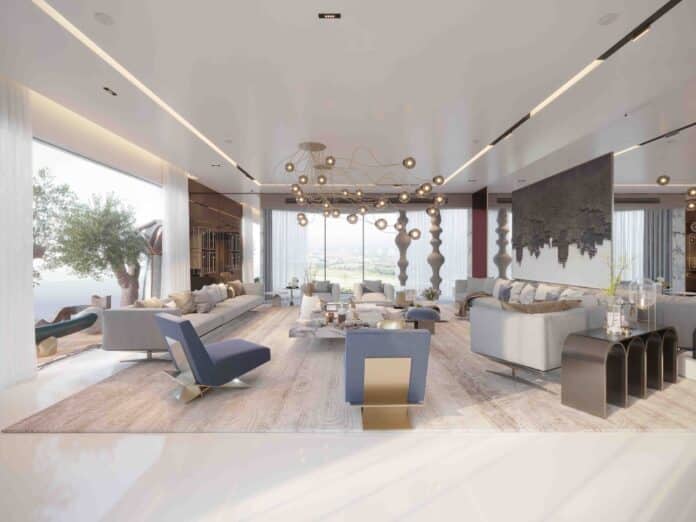 Advertisement
[adrotate banner="23"]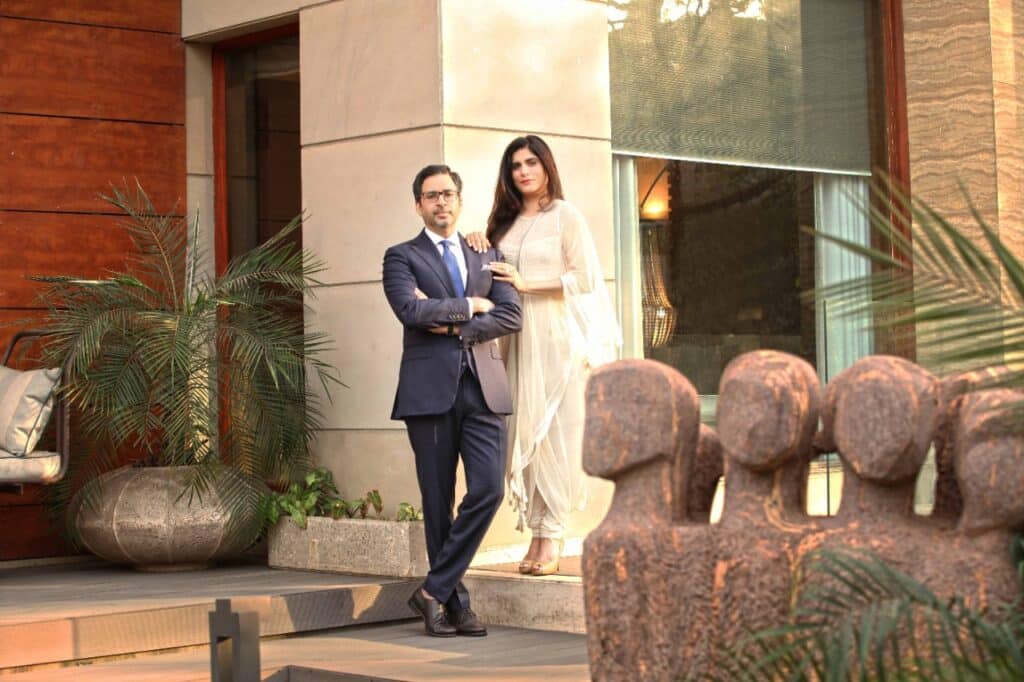 "Only a good home automation plan will ensure you a smart home, that will not unfold any expense-related surprises and disrupt your budget plan!" -says Interior Designers Hardesh & Monica Chawla, Essentia Environments

Spread across a 7,800 sq. ft. area, the three-bedroom duplex apartment features all modern amenities. "We were in charge of designing the entire interiors to evoke a refined and luxurious vibe", says Interior Designers Hardesh and Monica Chawla, Founders, Essentia Environments. "From the flooring, wall panels, furnishing the home with custom-designed furniture, lights, accessories, and artworks, to lending the final touches, we took care of every minute detail related to the interiors. Apart from designing the interiors, we also incorporated smart home solutions to introduce true luxury. We installed smart security system, lighting control, air-conditioner control, automatic control of entertainment and music systems, motorized blinds and drapes, and more", they add.
Advertisement
[adrotate banner="34"]
The Client's Vision
Initially, the client only wanted the most common applications of home automation like lighting control, HVAC, and security systems.
The Scope of Work
After consultation with the client, Essentia offered him complete home management insights – remote control of home functions, maximizing home security, flexibility for new devices and appliances. In a nutshell, management of all home devices was offered from one place, making it seamless and hassle-free. It also gives an option of adding new appliances into the smart management system in the future.
Automations Integrated
The project is fitted with a range of smart home solutions that seamlessly take care of security, control of lighting, home theatre systems, entertainment scene, curtain, and drapes, etc. Here, a security system, HVAC, Smart Lighting, and Multi-Room Audio have been installed to offer the dwellers ultimate comfort and convenience. Brands like Aventia and WBS Automation are used in the project. The total cost went up to INR 12-13 lakhs approximately.
Project planning phase and execution.
The future of robotics in interior design will inevitably impact how furniture is used and adapted, given how our increasing habitation of smaller spaces in cities calls for creative approaches to interior flexibility. Everything from lighting, music, video, climate control, security, etc., can be incorporated into one easy-to-use system.
A building floor plan was created with all the wiring and smart devices marked. The right technology, that will communicate with and connect all smart devices in one place, was picked up to ensure seamless integration and unparalleled user experience.
Client's Feedback
The client was overwhelmed with the seamlessly integrated home that offers so many smart solutions and is easy to use.
Final Takeaway
Careful planning and integration of the wiring at the floor plan level with detailed drawings helped to incorporate the nitty-gritty into the design of a home. Also, it helped to understand the systems well before installing them. Heating unit not responding? Security cameras not connecting? Entertainment units dropping out? The issue could be that your sub-systems are not integrating as they should. These are some of the major learnings from the project.
Advertisement
[adrotate banner="30"]