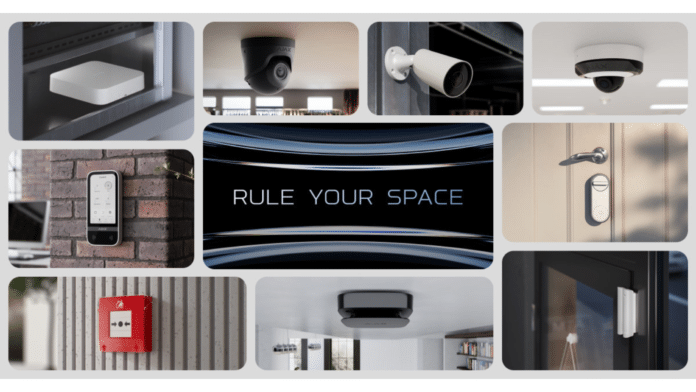 Advertisement
[adrotate banner="23"]
Recently, Ajax Systems hosted its fifth Ajax Special Event, showcasing the latest devices and software features. The company, initially known for its global presence in the intrusion market, is now broadening its horizons by introducing new product verticals to its portfolio. Ajax Systems has also introduced a line of CCTV products with a fresh approach to privacy. Additionally, the company has made significant improvements to its intrusion and fire offerings, venturing further into high-security solutions and updating its fire product series to meet the rigorous standards of the fire sector.
Ajax Systems is renowned for its innovation, and the event highlighted its collaborations with industry giants. It demonstrated how innovative wired communication can modernize traditional security systems, with a focus on achieving Grade 3 standards, setting new industry benchmarks. The company introduced its new motto, "Rule Your Space," which underpins Ajax's new communication platform and emphasizes its commitment to providing individuals with complete control over their spaces, offering security, convenience, and freedom without limits.
Advertisement
[adrotate banner="34"]
Here are the key highlights:
Ajax Cameras: Intelligence and Privacy Built-In Ajax Systems introduced TurretCam, BulletCam, and DomeCam Mini, all designed with Ajax's signature aesthetics. These cameras offer various configurations, including different lens angles and resolutions (3K or 4K). They feature True WDR technology to adapt to changing lighting conditions in real-time. Equipped with digital microphones, they also meet IP65 protection standards for durability in harsh weather.
These cameras leverage the Ajax Cloud for seamless event transmission. JetSparrow technology ensures fast peer-to-peer video data transfer. With AI analysis, these cameras can detect and recognize objects like humans, vehicles, and pets, recording only relevant events and saving storage space. Users can further optimize video archives by enabling pixel movement detection and setting specific zones for recording, ensuring cameras are active only when the system is armed.
NVR: Guiding Video to Top-Tier Security Ajax NVR, the network video recorder, bridges Ajax systems and video surveillance. It seamlessly integrates with the entire Ajax ecosystem and provides compatibility with most IP cameras. Available in 8 and 16-channel versions, the NVR grants instant access to video archives through JetSparrow streaming technology with TLS encryption.
Space: Ecosystem Without Boundaries Ajax Systems introduces "Space," allowing users to create a customizable space within the Ajax app, adding the necessary devices and managing them effortlessly. Space can function as a security system, CCTV, or both, offering a familiar interface similar to Ajax hubs, including control tabs, rooms, and quick access to automation devices. The transition of all Ajax hubs to Spaces is planned by the end of 2023.
KeyPad TouchScreen: Advanced and Convenient Control The KeyPad TouchScreen, a wireless keypad with a graphical interface, provides intuitive group management, a user-friendly interface, a large touch IPS display, and advanced security features. It supports DESFire® technology and BLE (Bluetooth Low Energy), enabling control via a smartphone with the Ajax app.
Yale Integration: Instant Connection with a Smart Lock Ajax Systems announced an integration with Yale, a leader in smart home security. Users can now manage and automate Yale smart locks directly from the Ajax app through the Yale Home API. The integration will begin in Norway, Sweden, Italy, and Spain, with plans for further expansion.
Ajax SIM: Ajax User Experience in a Roaming SIM Card Ajax Systems introduced Ajax SIM, a roaming SIM card pre-installed in the hub, ensuring an instant connection without the need for further configuration. This SIM card offers full network connectivity and is compatible with 2G/3G/LTE. Ajax Systems plans to include Ajax SIM in hubs distributed in the US, with future expansion to the UK, Nordic countries, and Australia.
Other Major Announcements Ajax Systems proudly announced that its Fibra devices are now officially certified with Grade 3, crucial for high-risk establishments. The new Superior product line offers advanced wireless security devices with expanded features, reliability, and compliance with important local certifications.
Ajax also expanded its wired Fibra product line, introducing LineProtect Fibra, LineSplit Fibra, LineSupply Fibra, Transmitter Fibra, MultiRelay Fibra, and Case. These additions enhance capabilities for complex topologies, additional device power supplies, third-party device integration, automation, and improved anti-sabotage protection.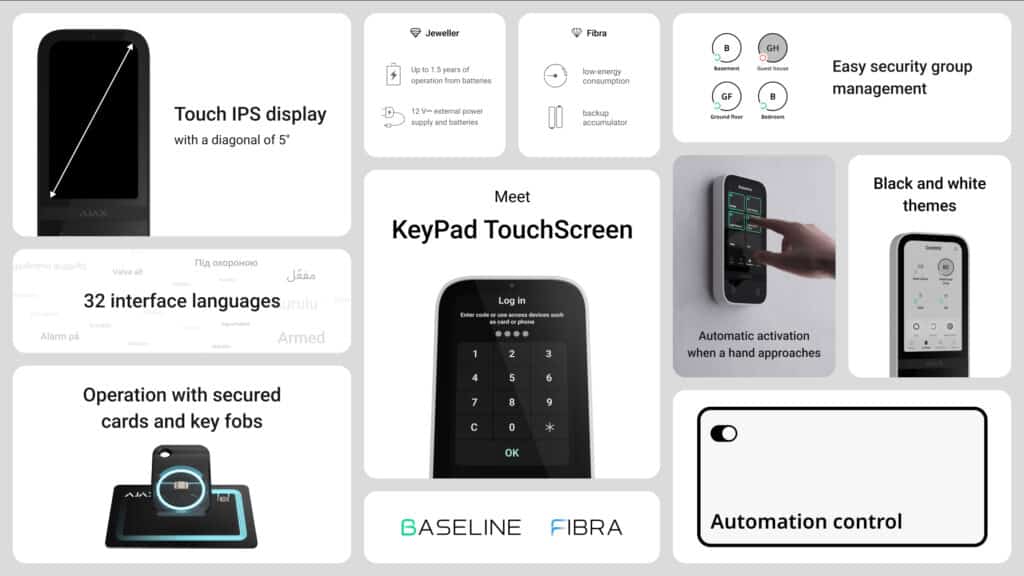 Ajax introduced new FireProtect 2 AC fire detectors with mains power supply, catering to regions where all fire detectors must be connected to the mains. The company is pursuing UL/ULC certifications, allowing Ajax fire products to be available in the US and Canadian markets.
Ajax Systems unveiled a fallback interconnect to directly activate interconnected fire alarm detectors without the need for a hub. This redundancy ensures continued alarm functionality even if the connection with the hub is lost.
Ajax Systems continues to innovate and expand, offering cutting-edge security solutions and convenience to its users, exemplifying its commitment to "Rule Your Space."
For More Information: https://newsroom.ajax.systems/en/special-event-rule-your-space-2023/
Advertisement
[adrotate banner="30"]