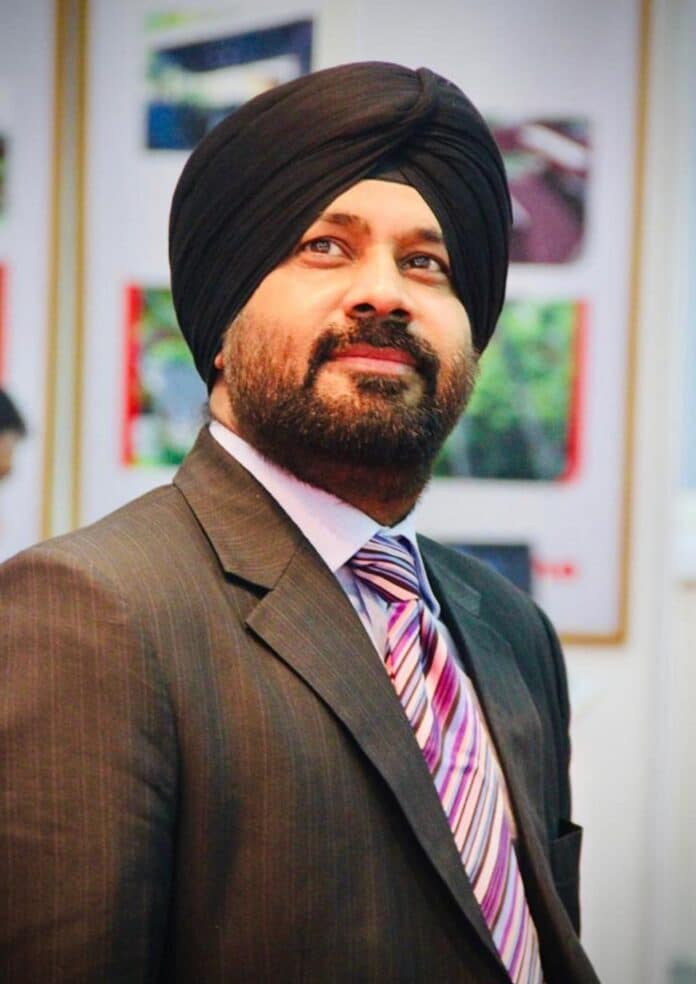 Design and Automation By : Ar. Harwinder Matharoo, Founder/Principal, H+M Design Studio
The Sultan Gardens Resort is an automated resort with a 5-Star Rating. There are five freshwater pools surrounded by palm trees with views of Tiran Island at this hotel, which also boasts a private beach with terraces overlooking Sharks Bay. Each air-conditioned room at Sultan Gardens has a vibrant colour scheme that forms a perfect backdrop for the selective wooden furniture and the high-end televisions. The resort has five restaurants, a coffee shop, and a lounge bar, all of which are open 24 hours a day. The spa offers customised packages for the guests.
Advertisement
[adrotate banner="34"]
Automation at this resort has led to higher productivity, lower costs, better forecasts, accurate pricing decisions, and a better experience for both staff and guests. They function effectively and do more with fewer resources.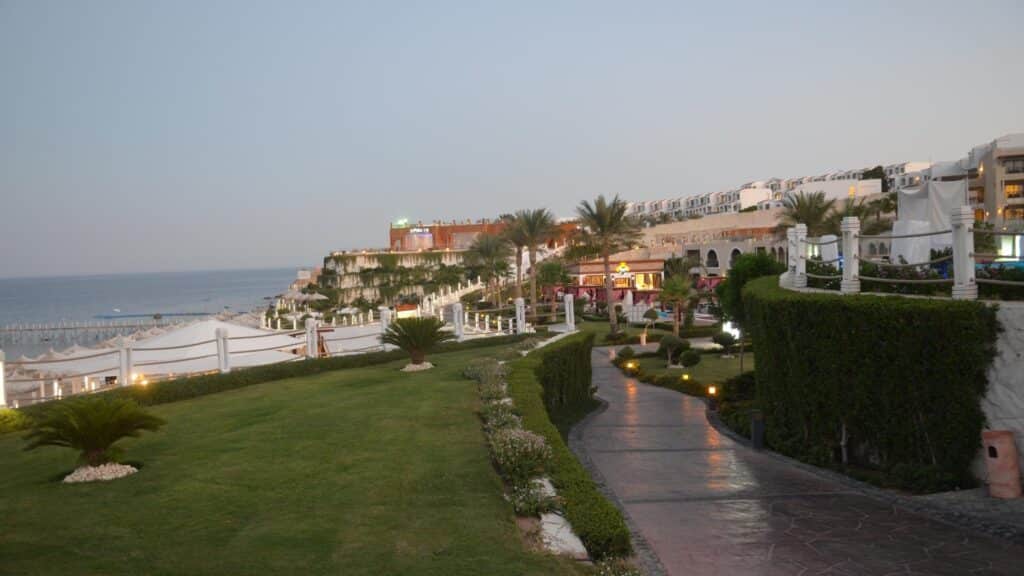 The Client's Vision:
The client wanted to be in command of all day-to-day operations. The aim was to offer efficient service to their guests. Secondly, a reduction in both costs and personnel was a long-term goal for the owner.
The client wanted self-check-in kiosks at the front desk and wanted additional information kiosks to be installed at various areas. Another idea was to have request menus for mobile devices, which would provide the guests a value added service where they could ask for products and services right from their phones.
Other hotel systems, like those that deal with travel, ordering, inventory management, role assignments, and the creation of rooming, transfer, bus, and flight lists, needed to be automated, so that employees could handle more leads and bookings with the help of automated sales and communication systems.
Challenges Faced:
During the planning and implementation phase, there were three big problems that had to be solved. The first was controlling the heat. Egypt has an average temperature of 340 C, so it was hard to make wired and in-wall systems that won't go off when the temperature outside goes up.
Another problem was that we couldn't find compatible products that we normally use in other projects. This made it hard to plan and deliver automation that worked like traditional systems but used unconventional equipment. We couldn't bring in equipment from other countries or India because we didn't have enough spare parts for maintenance and repairs in the future. This made the situation challenging.
Lastly, because energy and water are very expensive in Egypt than in other places, We had to customise and install systems which would conserve energy and water.
Solutions:
The solution integrated to tackle heat regulation was a two-pronged strategy. First, we utilised highly insulating and heat-resistant materials for the equipment's outer covering to protect the system whenever there is a change in the ambient temperature. Second, we changed the HVAC system, so that it keeps air moving and keeps the temperature well within acceptable ranges.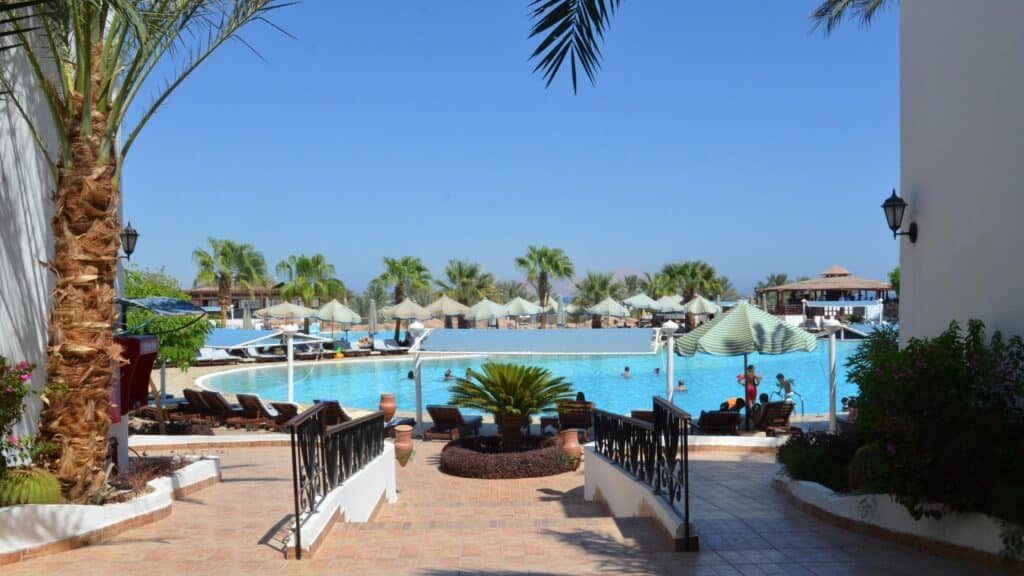 Employing local system integrators and engineers to develop and implement a customised system utilising local systems and equipment solved the problem of product procurement. In addition, they were taught how to maintain and repair similar systems in the future. Unintentionally, this also solved our third problem, which was a smart water management system, because the same engineers were able to design and implement a custom solution.
Automation Integrated:
Sultan Resort's automations include:
Guest Access Automation: Self-check-in kiosks were installed so that check-ins and check-outs could be done automatically without the need for a front desk. This integration also provided each guest with a unique code that allowed keyless check in and check out, and it alerts the staff automatically when the guest leaves the room.
Smart App: Guests were able to control everything in their rooms with the use of a mobile app, including the lights, TV, fans, and even the blinds. Using this method, they were able to personalise the room and keep the hotel's energy costs low.
Service Panels: Service panels were put in place to allow for real-time, digital service requests to be made for housekeeping, laundry, maintenance, sign boards and more. In addition to this, they contained automatic notifications that were sent to the relevant staff members, allowing them to be promptly alerted.
ESTM: Scheduling and task management systems for employees were made and put in place to make sure that everyone gets an equal amount of work.
PMS: The hotel automation system and the property management system were integrated so that everything can be done in one place. It also controls the lighting and temperature to elevate the room.
Water Management System: A variety of hardware and software instruments, including sensors, metres, actuators, and web and mobile controls, were installed to construct a Smart Water Management System for the hotel. The installation of smart metres and monitoring hubs enables real-time water consumption measurement, and aids in identifying excessive usage and waste points.
Fire Marshall Release: This function is crucial in the event of a fire; smart hotel systems provide occupancy records, and the fire marshal can unlock all room doors with a break-glass key for quick and easy access by firemen.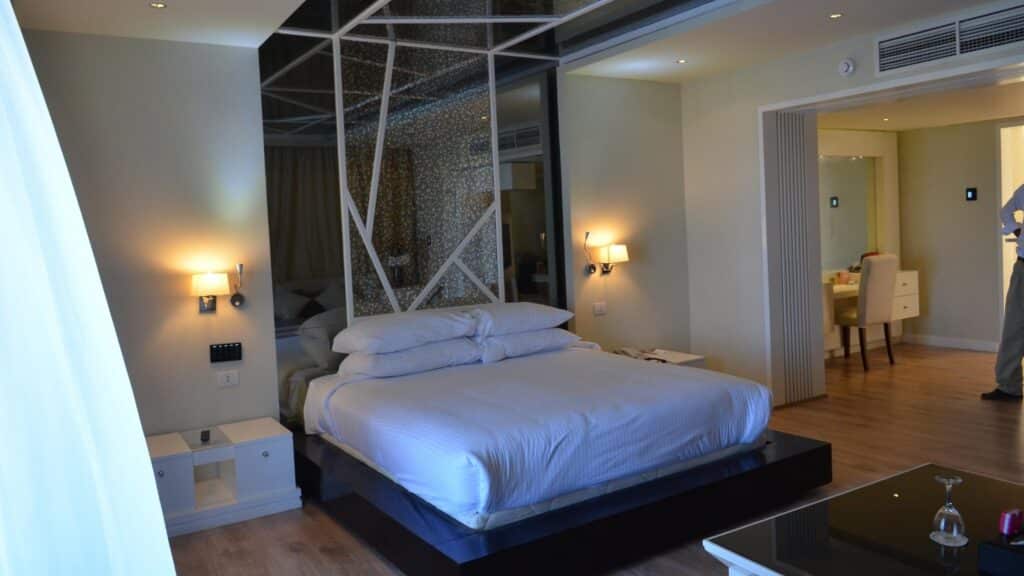 Automation Companies Used:
G4: G4 is an all-in-one hotel automation system that allows guests to tailor their stay exactly to their preferences.Through its operating systems, all in-stay technologies can be linked directly to each other.
Mews: Mews is a GRMS that assists the client in streamlining their processes. It is cloud-based and features a six-product interface to assist hotel management in improving their procedures. It includes a booking engine, a concierge app, an automated payment system, a housekeeping management system, and other features. Furthermore, they integrate with more systems, including G4. Its pricing intelligence index collects market data in real time to help hotel owners set prices that are competitive with the rest of the industry.
Open Key: Open Key is the digital key software tool that provides contactless guest room access via a mobile app. The app is available in iOS and Android local languages and enables guests to check-in and out of their rooms without having to do so in person. The app also promotes local amenities directly through the platform.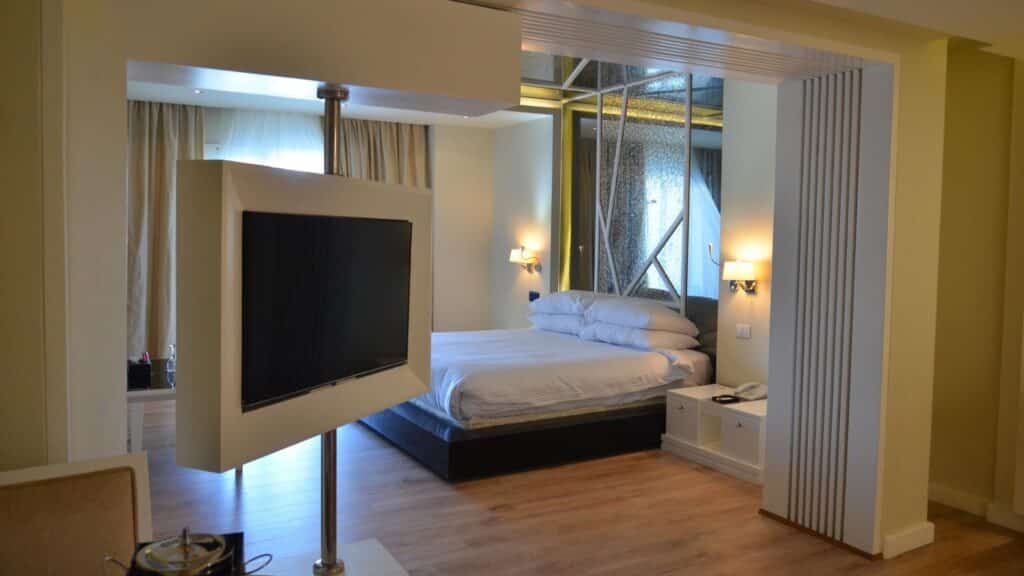 Advantages of Integration:
Guests can go straight to their room with remote check-in. No need to go to the front desk and wait. Without a front desk, customer service staff can provide more services, assuring a better experience.
Using guest portals in hotel automation software, guests and staff can engage directly via mobile devices or in-room smart apps.
The resort had one person for every 10 rooms. Hotel automation integration has allowed them to operate with just 1.5 people for 24 rooms. Because of this, the cost of staffing has been reduced drastically.
The guest's whole stay can be managed and experienced online at their convenience.
Energy costs were a substantial burden in Egypt. Putting energy controls in guest rooms has made them more energy efficient and saved money.
The fire marshal's release instilled a sense of safety in both guests and clients.
The client considered future-proofing operations to be an important concern. They were able to continue operating at full capacity thanks to automation.
The ability to control every area of the resort's operations without adding to the staff's workload was a huge benefit. The hotel automation technologies were built right into their current PMS system, which means that everything in the hotel can be controlled from one place.
The ability for visitors to control and customise their rooms allows them to have a more seamless stay while the hotel can maintain security, efficiency, and cost-effectiveness.
With keyless entry, the client was able to completely get rid of both the security risk that lost keys pose and the hassle of losing them.
The check-ins and check-outs of guests provide the housekeepers with the real-time updates and information they need to keep the premises clean.
The management set up a system where each employee has a unique access code that they can use to change access. This was done so that access and security could be better controlled.
Through the implementation of the Smart Water Management System, water wastage was reduced, water quality and efficiency were enhanced, and leakage control was implemented.
The resort was also able to prevent moonlighting with the help of automated access control, which gave it a higher level of security.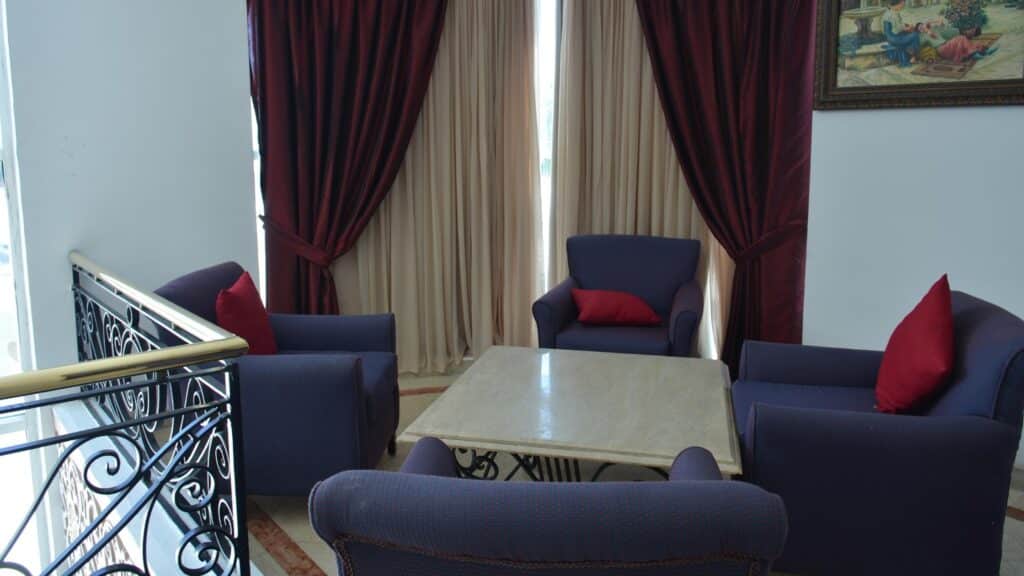 Final Takeaway:
In the hospitality business, automation has been a hot topic for the past few years. From AI concierges to electronic butlers to fully robotic hotels, this technology is being used by hotels to improve their services and change the way guests feel when they stay there. Automation still has an important place in hotels, as long as it doesn't take the place of good service.
In this case, when automation was added to Sultan Resort, it created a balance between the human touch and the automation. It helped solve problems on the back end and problems that guests have.
Advertisement
[adrotate banner="30"]