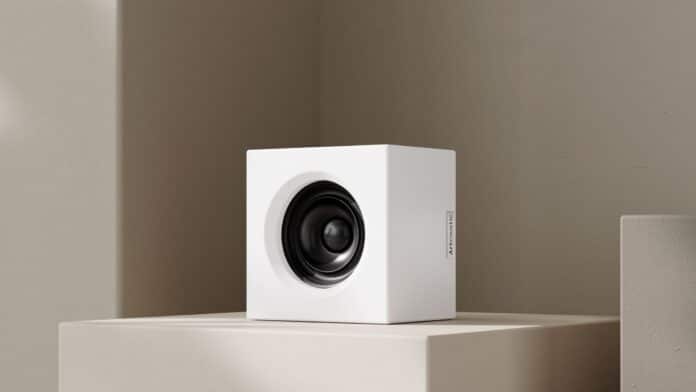 Advertisement
[adrotate banner="23"]
Artcoustic launches the latest addition to their Evolve Series – the Evolve 1 for indoor and outdoor use. The Evolve 1 shares many characteristics with the other models in the Artcoustic range. Maintaining Artcoustic's clean contemporary design, the Evolve 1 has been designed and engineered for a wide range of applications, suited for indoor and outdoor spaces, where premium sound quality and flexibility are required.
The Evolve 1 speaker can be expanded as a dual array speaker for higher sound pressure levels and further controlled horizontal and vertical dispersion, typically needed for more commercial applications. The Evolve 1 is an impressive-sounding semi-full-range speaker solution, packed with high-end finesse and an impressive dynamic range, all from a very small and aesthetic form factor.
Advertisement
[adrotate banner="34"]
The Evolve 1 has been designed to match the same tonality as the rest of the Artcoustic range and will especially excel in conjunction with the Artcoustic CPH-Trio amplifier, but can also be used with any other high-quality power source.
This range has been predominantly designed as a multi-room indoor high-fidelity audio solution but is also available for outdoor applications. As a unique feature, the Evolve 1 is available in our special outdoor high gloss IP66 (weatherproof) surface material, making it not only one of the most aesthetic outdoor audio solutions around, but it will also extend the legendary high standard of Artcoustic audio quality into any of your outdoor areas.
For More Details: artcoustic.com
Advertisement
[adrotate banner="30"]