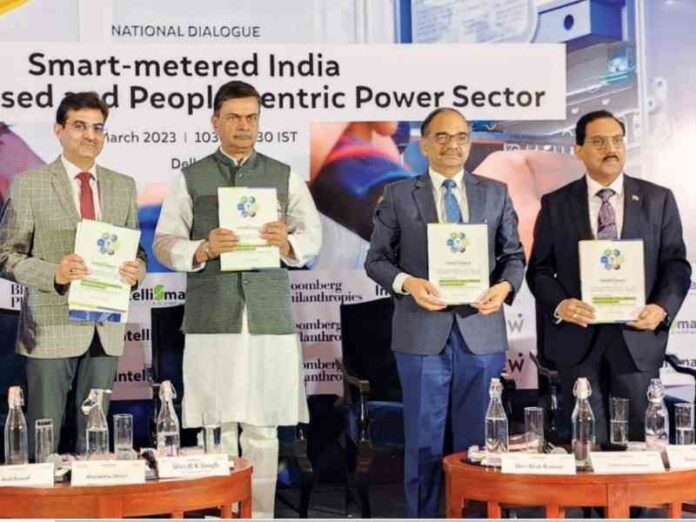 Advertisement
[adrotate banner="23"]
IntelliSmart Infrastructure Pvt. Ltd., Indian smart metering and digital solutions company, has kickstarted its INSTINCT 3.0 initiative with the aim of driving advanced smart metering technologies and applications.
The third iteration of IntelliSmart's annual series of Innovation, Challenge, and Hackathon, INSTINCT 3.0 will focus on specific problems that have risen from on-ground operations of smart meter projects.
Advertisement
[adrotate banner="34"]
The initiative will focus on the following measures:
Developing a reliable design solution that will enhance the ability of smart electricity meters to withstand electricity surges up to 10Kv in an operating environment.
Creating a prototype of an energy exchange platform at a peer-to-peer level based on smart meter-enabled aggregated data and blockchain settlement, allowing consumers to sell energy.
Demonstrating a solution in which the electricity smart meter acts as host/gateway for connecting and managing home appliances, and residential EV chargers, and has the footprint to connect other utility meters.
IntelliSmart – a joint venture between India's Energy Efficiency Services Limited (EESL) and National Infrastructure Investment Fund (NIIF) – is currently working with some of the winners of past INSTINCT editions to jointly incubate ideas into working solutions with on-ground application capability.
One such notable idea being worked upon is the Smart NIC system, developed by Boltron, a smart metering and power distribution startup that won INSTINCT 2.0.
Considering the current limitations of Advanced Metering Infrastructure (AMI), the solution, with its ability to optimise end-to-end communication across radio frequency and cellular and ensure range, throughput and payload while maintaining security, is hoped to emerge as a game changer for AMI solutions providers and enhance the smart meter implementation process.
The launch of INSTINCT 3.0 was announced by the Indian minister of power and new & renewable energy Shri R K Singh at the National Dialogue, Smart-Metered India for a Digitalised & People-centric Power Sector.
Anil Rawal, managing director and CEO of IntelliSmart, said, "It is our efforts to nurture innovation and give wings to potentially transformative ideas that have made INSTINCT a serious program, widely regarded by the innovation community of the country as the flagship hackathon.
"With INSTINCT, our goal remains simple – discovering and developing ground-breaking ideas into potent game-changing products and solutions that will play a pivotal role in the country's vision towards digitalisation of the power sector."
Advertisement
[adrotate banner="30"]