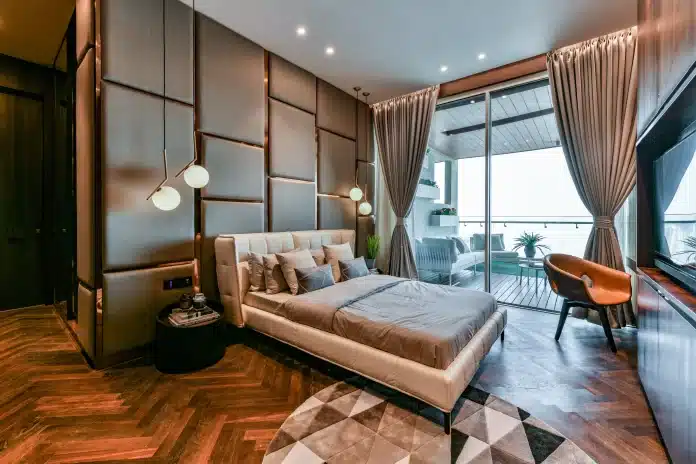 Advertisement
[adrotate banner="23"]
If you think Smart Homes are gadget-filled spaces, which can be designed by DIY. You need to rethink. Smart Homes when designed with the help of system integrators can provide all the comforts and functional convinces to a homeowner. Following a similar design and integration methodology Interior Designer Rahul Mistri, Principal Designer Open Atelier Mumbai designed a project named `Up in The Air' where the entire house is automated, including audio, lighting, blinds, and security.
Rahul approached experienced System Integrator Trescent Lifestyles, owned by Monica and Harshul Parikh for the integration of smart home automation. Adding insight on the design process Rahul says, "Every space is designed and detailed with effortless CEDIA-certified systems to obtain functional perfection."
Advertisement
[adrotate banner="34"]
Instrumental yet engaging experiences.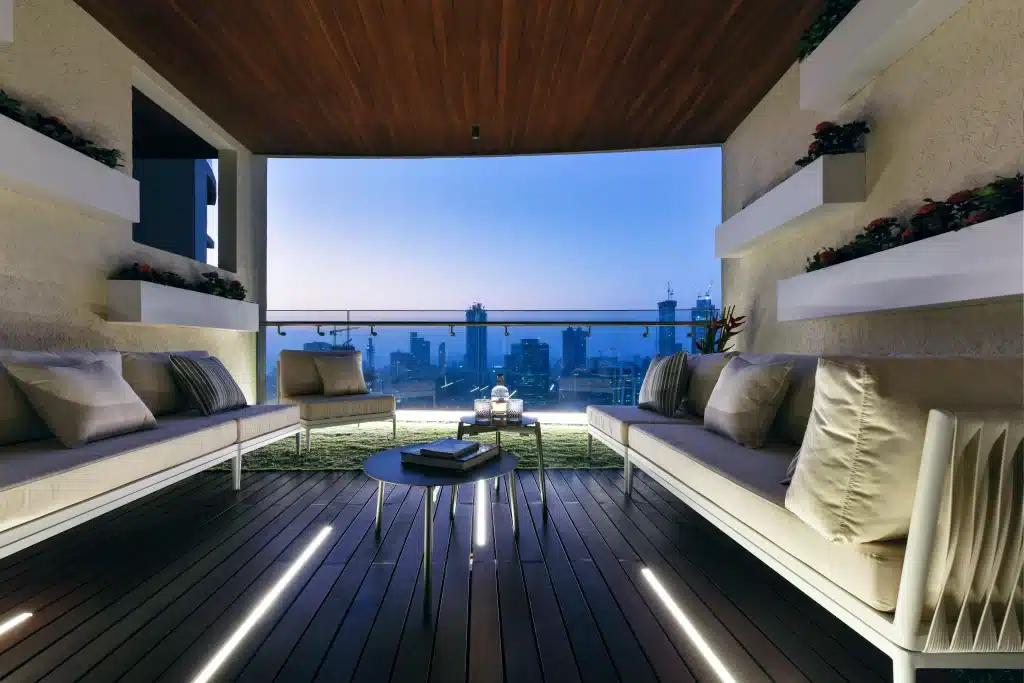 In creating a holistic ambiance, the designer has used lighting systems, namely starlit ceilings, aisle lights, cove, spotlight, sconces, and overhead lights to create a dramatic ambiance. Explaining the lighting systems, Rahul adds, "The home is integrated with immaculate lighting modules comprising features like dimming, mood lighting, controlled opulence, and justified lux levels. Similarly, sensory lighting mechanisms with automatic commencement are placed in bathroom spaces keeping late night ease in mind." says Rahul.
Custom engraved keypads with total controls are positioned in every space for quick access. For bedroom suites, sleek black glass closets are installed with sensor lights that bring a sense of depth and warmth to the overall space.
Explaining the lighting concept, Rahul adds, "The closet doubles up as a classy beacon of light during late evenings which adds to the spatial luxury of the private zones. In addition to equipped lighting, motorized window treatments are installed in the living room and bedroom spaces." The curtains for private spaces are on pre-set timing controls. Classic motorised Venetian blinds are used for the open kitchen to achieve ultimate comfort while cooking and dining.
Voice controls for everything!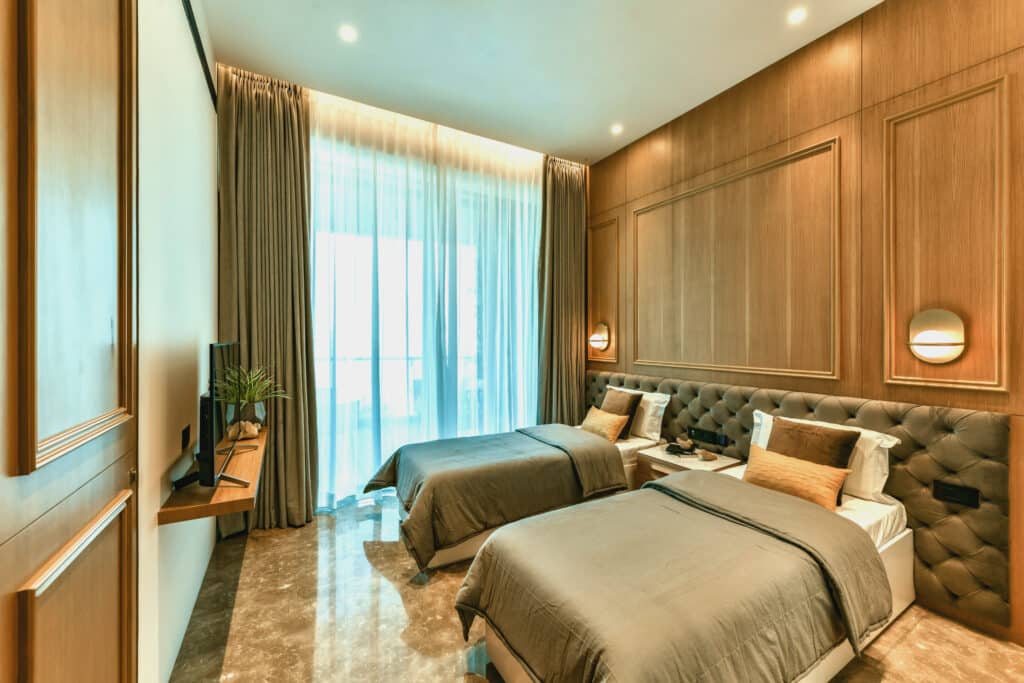 A centralised Audio-Video system with multi-zone capacity is integrated within the entire space to provide a perfect cinematic experience. Plus, with the added feature of voice command connectivity to Alexa, AV automation provides an impressive infrastructure for entertainment. It is equipped with pre-set commands and instant voice recognition features, adding to the entire listening and viewing experience. Furthermore,
the volume range for every space can be manually controlled with a single remote apparatus. To achieve a seamless look, speakers painted in ceiling colour camouflage the entire visual appeal of the living zones. Similarly, in-wall sound woofers are cleverly installed behind the living room sofa for a streamlined organisation. Air-conditioning and electronic appliances are chosen and installed, keeping an aesthetic interior elevation in mind.
Outdoor Music Control Modes 
Outdoor music systems with ultra-wide dispersion allow equal sound coverage for the terrace and within this residence. In addition, the sub-woofer system chosen for the semi-open deck delivers a clear and harmonised experience. Along with the sound, seamless floor lights accentuate the experiential quality of the outdoors. Overall, planned positioning, wireless equipment, sleek interfaces, and modern designs make this residence an arena of lavish yet simplified design efficiency.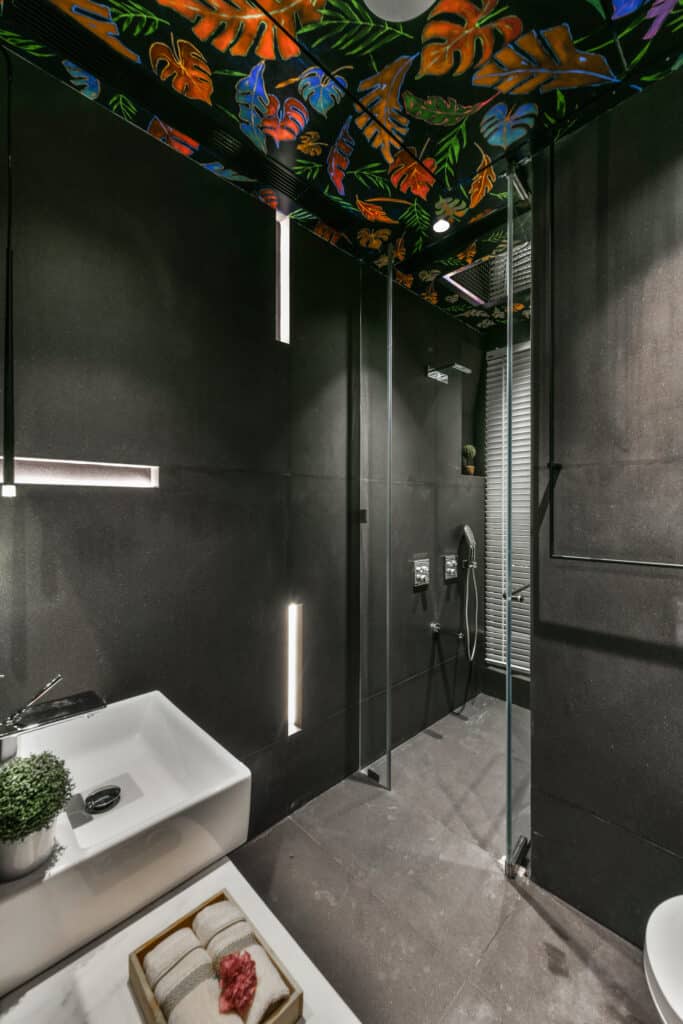 Energy-Efficient Spaces 
Smart Automation systems in this home offer easy-to-use interfaces, and complete installation-to-use guides, and the visual design of current modules align with modern aesthetics and futuristic requirements. With careful planning, detailing, and imbibing the advice of a system integrator, this project is energy efficient and fully optimised.
Guiding the younger generation of architects and interior designers Rahul says "Factors like energy consumption and finances can be stated for retaining from smart homes systems but with advancement and design innovation – one can propose a balanced and sustainable design solution with complete automated system integration.
Resource Guide
System Integrator: Trescent Lifestyles – Founded by Monica & Harshul Parikh
Lighting & Audio-Video: Control4 Home Automation
Curtains & Blinds: TOSO Motorisation
Audio-Video: Definitive Technologies
Amplification & Home Theater Processing: Triad & Marantz
AV Rack: Middle Atlantic
Cables & Wiring: Kordz
Advertisement
[adrotate banner="30"]