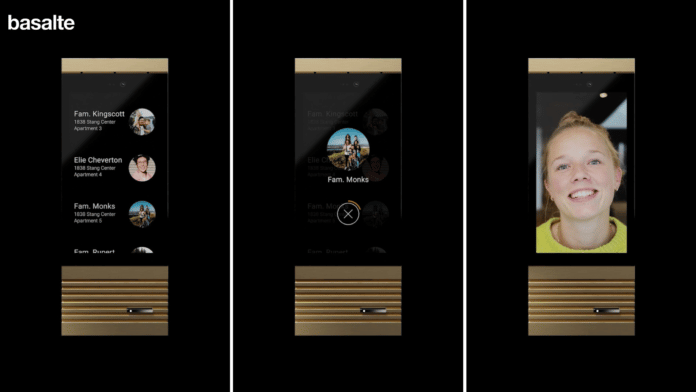 Advertisement
[adrotate banner="23"]

Basalte recently announced the addition of Adelante, a smart video door phone, to its catalogue. Whether it's a casual get-together or a long-awaited family reunion, Adelante can help you welcome your guests with elegance. The first look, the first touch, and the most important moments make a lasting impression. 
Adelante is the new luxury door phone for Basalte Home. Users can see who's at their doorstep, talk to them, and let them in using Lisa, Ellie, and Lena displays and the Basalte app.
Advertisement
[adrotate banner="34"]
Adelante is more than just a door phone because of its sophisticated design, sleek appearance, and exclusive availability of high-quality finishes. It is a statement of architectural design that your home makes, and it can be totally customised so that it reflects your aesthetic preferences to match Basaltle's entire product line.
"We now bring our sophisticated design from inside your home to your front door, perfectly integrated into your Basalte Home," said Klaas Arnout, CEO of Basalte.
One of Adelante's defining characteristics is its Full HD OLED touchscreen. It has a modular design with multiple cameras, access control, badge readers, and fingerprint recognition.
This launch was also shown at the Light + Building 2022 trade show, which was held in Frankfurt from October 2nd to 6th.
Advertisement
[adrotate banner="30"]