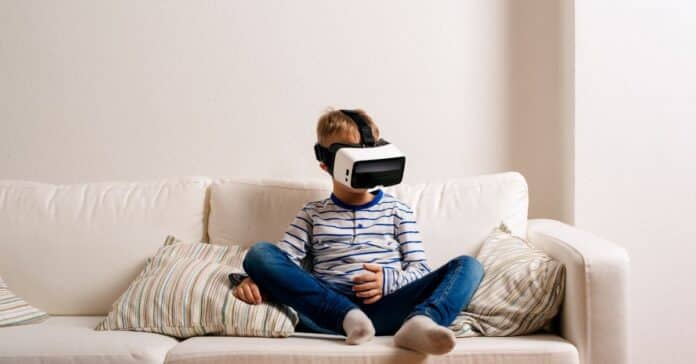 Advertisement
[adrotate banner="23"]
The Consumer Electronics Market valued at over USD 1 trillion in 2020. It is estimated to grow at a CAGR of more than 8% from 2021 to 2027. The increasing internet penetration across the world will drive market growth. Consumer devices that provide one or more functionalities, for examples computers, laptops, mobile devices, smart wearables, smart television sets, and other smart home appliances. The continuous investments by market players in R&D for the development of new consumer electronic products with enhanced features will fuel the industry's growth.
The COVID-19 pandemic affected the electronics market during 2020. Many companies including Sony, LG, Samsung, and Apple suspended their production to comply with government regulations. The industry regained momentum in the first quarter of 2021. The other factors contributing to the industry expansion during COVID-19 are work-from-home policies and e-learning trends. An increase in demand for laptops, smartphones, and tablets due to e-learning and remote working practices resulted in the higher production of these electronics. The audio & video equipment segment dominated more than 60 % of the market share.
Advertisement
[adrotate banner="34"]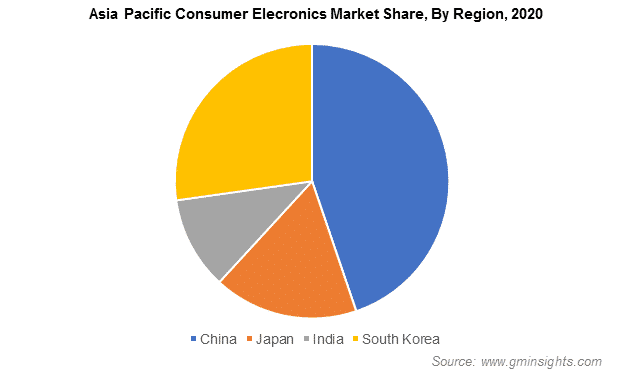 The proliferation of smartphones and the growing preference for smart homes will augment the demand for audio & video equipment. The integration of advanced features, such as enhanced connectivity and voice Assistant-enabled control will further incite the acceptance of smart devices.
The integration of electronics, such as speakers, and earphones, with voice assistant, provide a positive market outlook. The personal application segment anticipates witnessing a 9% growth rate by 2027 on account of the growing spending capacity on discretionary products due to rising income. Falling prices of personal consumer electronics are impelling the industry demand for these electronics.
Asia Pacific consumer electronics market size was over USD 400 billion in 2020. The growing urbanization and rising disposable income in the region are propelling the usage of consumer electronics in high and middle-income households. The emergence of new regional manufacturers and the adoption of low pricing strategies by several manufacturers contribute to driving regional growth. Several companies are participating in focusing on new product launches to enhance the customer experience. The rising technological awareness among the youth is also fuelling the demand for consumer electronics in the market.
For the full report, please visit: https://www.gminsights.com/industry-analysis/consumer-electronics-market
Advertisement
[adrotate banner="30"]