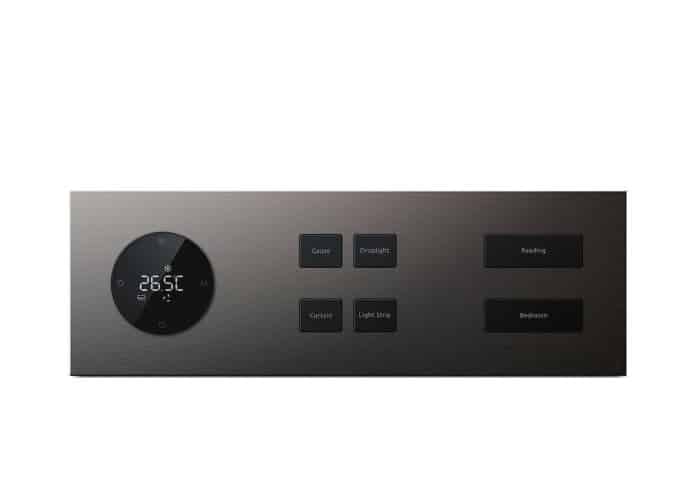 Advertisement
[adrotate banner="23"]
Moorgen Smart Home is a world-leading smart home product manufacturer based on self-developed bus control technology, wireless control technology, and cloud computing. The company is committed to providing high-quality smart products to users worldwide, with innovative technology and superior solutions.
The Moorgen smart switch panel is one such product, this single control panel for lights, curtains, air conditioning systems, and televisions. Its distinctive appearance gives any room a serene feel." With its sophisticated design, the Moorgen Smart Switch Panel delivers reliable convenience and can be individually configured", in a statement released by the Red Dot jury. This smart panel comes in a variety of materials and color combinations deeming it suitable for custom interior decor styles.
Advertisement
[adrotate banner="34"]
 The installed light sensor automatically adjusts the intensity of text and light for easy operation in low light conditions. When sleep mode is activated it leads to a slow dimming of the lights, the curtains closing, and the AC unit changing to a pleasant temperature.
To know more visit: http://www.moorgen.de/
Advertisement
[adrotate banner="30"]