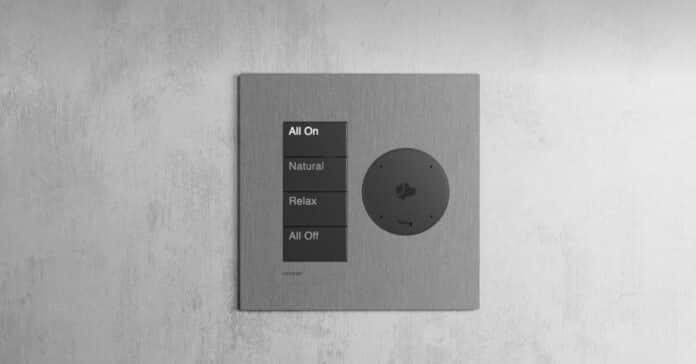 Advertisement
[adrotate banner="23"]
In collaboration with Josh.ai, Lutron Electronics, a market leader in lighting and shading control, has recently introduced a voice-controlled keypad. The power of a Lutron keypad combines with the Josh.ai Nano voice control device to offer homeowners unlimited control possibilities. The Josh.ai Ready Wallplate merges the elegance of Lutron keypads with the flexibility of Josh Nano, the world's first architectural microphone, imparting beauty, simplicity and privacy to all luxury projects.
"By adding this solution on projects, dealers are providing endless possibilities to their clients and giving homeowners an aesthetically pleasing solution that is at the forefront of innovation," says Samuel Chambers, Senior Director of Luxury Residential, Lutron.
Advertisement
[adrotate banner="34"]
These keypads enable one to control a variety of home technology with voice while maintaining tangible control for most used scenes accessible at the touch of a button. One can press a pre-programmed "Relax" button on the keypad or can access approximately 16.7 million colours from Ketra by using voice commands. With Palladiom metal and plastic finish options, the Josh.ai Ready Wallplate will be compatible with Palladion, seeTouch and Pico keypads. A Lutron lighting control processor, as well as a Josh Core, will be required by all projects with the Josh.ai Ready Wallplate for seamless integration to bridge both voice and the touch of a keypad. Besides, a speaker capable of connecting to Josh via VoiceLink or VoiceCast will be needed in each Wallplate-installed room. This allows one to send Josh's response through high-quality speakers. The all-new product features an amalgamation of sleek and dynamic styling clubbed with Josh.ai's contextually aware voice control.
"Josh.ai is proud to partner with Lutron, a leader and innovator in our industry. One of the biggest benefits of voice is turning complicated tasks into simple ones," says Alex Capecelatro, CEO, Josh.ai. "With these new keypads, you not only get the elegant experience of tactile control from Lutron, but you also can now control nearly everything in your home from the same keypad, all without compromising privacy and security", adds Capecelatro.
Advertisement
[adrotate banner="30"]