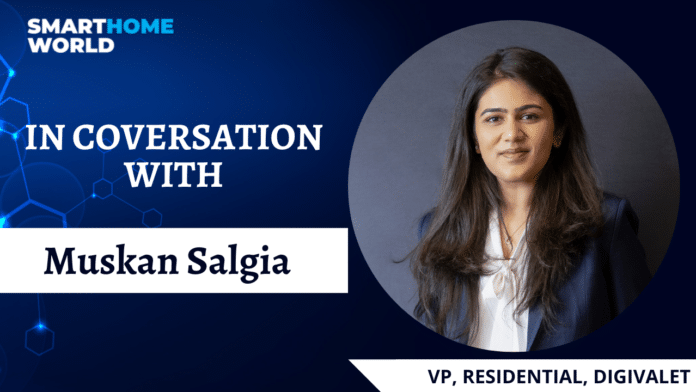 Advertisement
[adrotate banner="23"]
Can you provide a brief introduction to the companies Digivalet and Casadigi for our professional readers?
Established in 2008, DigiValet has been widely recognized for our ability to enhance the experiences of occupants in luxury hotels, senior living and serviced residences, cruise-liners, and state-of-the-art hospitals through the use of our innovative suite of products and platforms. With over 40,000 satisfied users, we have a reputation for our commitment to empowering and elevating digital experiences at exceptional addresses. Our sister brand, Casadigi, serves the residential market by providing a smart-home solution for private residences and multi-dwelling apartment developments.
Advertisement
[adrotate banner="34"]
Our roster of global clients across geographies includes Armani Hotel & Residences, Bulgari Hotels, Aman Hotel & Residences, Bumrungrad Hospital, Wynn, Raffles Hotel & Residences, The Oberoi and private residences. With the innovation centre in India, the organisation has a presence across USA, UK, Saudi Arabia, UAE, China, Singapore & Australia.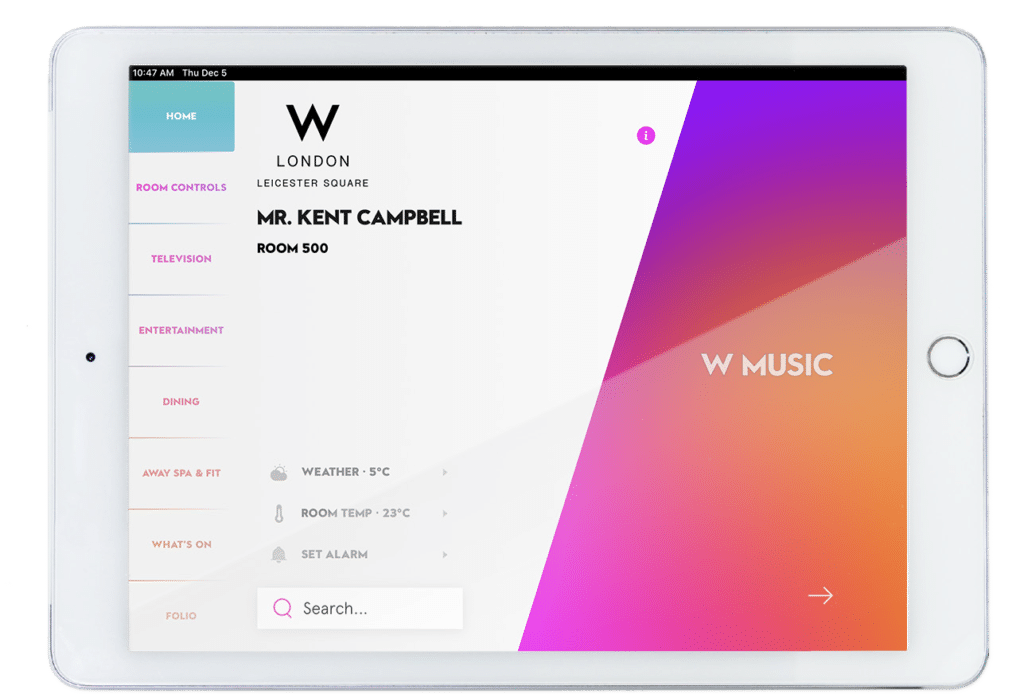 What is the future of automation in India's residential, commercial, and hospitality sectors?
The real estate industry is currently undergoing a shift towards mixed-use assets, such as hotel-attached residences, residential buildings with co-located social and sports clubs, and developments that include commercial, residential, retail, and recreational spaces. Additionally, there is an increased focus on healthcare, wellness, and spa centres.
As customers live, stay, work, or visit these types of spaces, the need for technology extends beyond traditional automation solutions, which focus solely on controlling lights, temperature, and displays.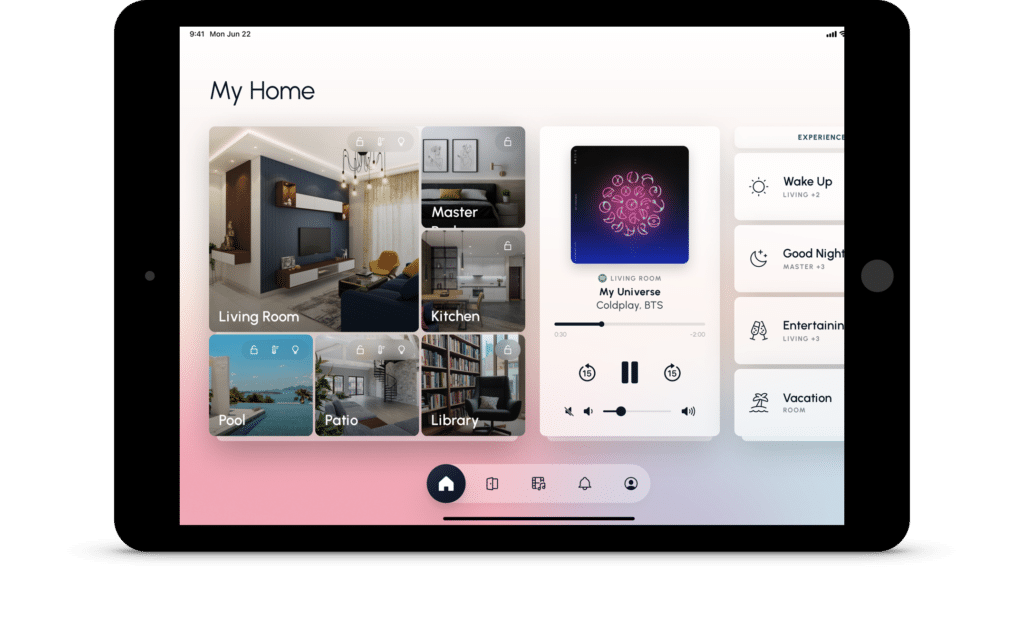 At DigiValet and Casadigi, we believe that the future of automation lies in the incorporation of lifestyle services across all sectors. We strive to provide a seamless and convenient experience for our clients and customers. This entails giving guests the convenience of managing various services through a single, integrated application, including registering expected visitors, summoning valet services, ordering food from a co-located restaurant, and accessing the elevator in the building. It's no more about automation, it's about lifestyle.
What goes into designing the perfect guest experience solution?
At DigiValet and Casadigi, we understand the importance of designing solutions with the end-user at the centre. While it may seem simple, it is often overlooked in favour of meeting operational needs.
We approach the design process by considering user journeys, rather than focusing on individual screens. Our design discussions begin by identifying the user's intent and then determining the necessary information and inputs required to fulfil that intent. This approach ensures that the user's needs are always prioritised and that the final solution is intuitive and user-friendly.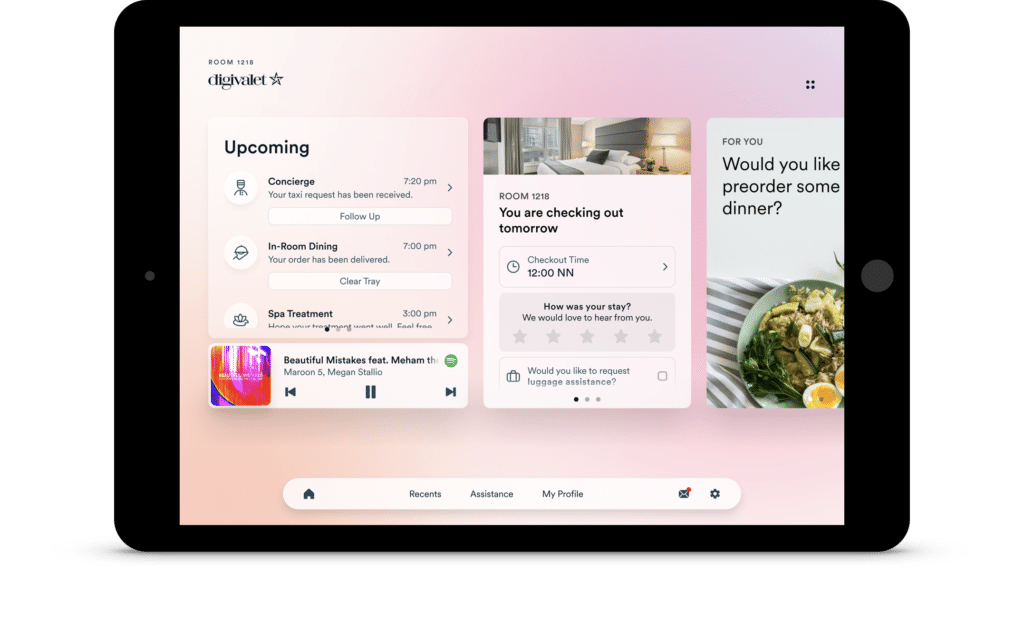 For example, when designing our newest feature in Casadigi, which allows our customers to place food and beverage orders with their in-house chef, we established that the user's intent was to easily order their everyday tea, coffee, and snacks with just a tap. The user should be able to access their favourites on the first tap, and place the order with another tap. Because this is a frequently occurring interaction, we designed a user interface that allows the user to accomplish everything from a single screen, making the process as simple as possible.
On the other hand, the user experience of our in-room dining feature for hotel guests is more detailed and elaborate, as guests are in an exploratory state of mind and would like to review the menu before making a decision. Our digital experience guides the guests through the menu items carefully before they place an order. Our goal is to ensure that the user experience is intuitive, user-friendly and tailored to the specific needs of the user, in this case, the hotel guests.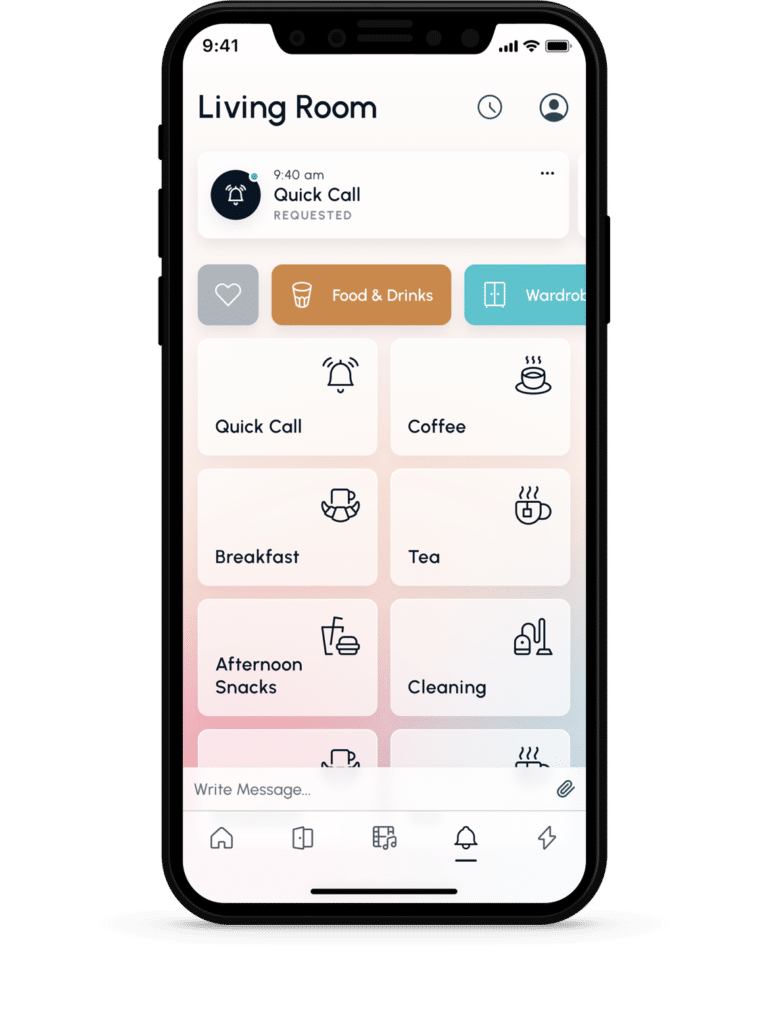 We understand that digital solution should satisfy the user, it must not have any broken journeys. When Apps redirect users to external links or ask them to contact the front desk for more information, it leaves the user feeling frustrated and their needs unfulfilled. This diminishes the effectiveness of the solution. Our approach is to consciously design journeys that feel complete to the end-user, ensuring a seamless and satisfactory experience.
Furthermore, we believe in utilising clean and simple designs that incorporate soothing colours, legible fonts, and the appropriate use of images and icons. Our aim is to create an intuitive, user-friendly interface that is easy to navigate and pleasant to use.
What are the customised luxury solutions offered by you?
We offer a standard set of features to all of our customers, however, it is our ability to provide customised solutions that sets us apart. We understand that each customer has unique needs and requirements and we strive to tailor our solutions to align with their brand ethos and technology strategy. This approach allows us to create a seamless integration of technology into the larger brand story of our customers, providing a unique and personalised experience.
For example, when working with the W Hotel, we integrated their W Music Service and mood lighting system with DigiValet to provide personalised welcome scenes for guests based on their moods as determined by the front desk. Additionally, guests were able to use an interactive mood pad during their stay to choose different music genres and RGB lighting with a slide of their finger.
For tenants of the world-first global Class A building, Winthrop Center in Boston, we helped create an all-encompassing App that allowed access to and payment for all services and amenities. This included opening doors, booking fitness sessions, scheduling pet walking services, and more, all within one payment system.
In our first healthcare project in Dubai, we were tasked with rethinking patient meal ordering in a hospital. We designed an iPad-based solution that enhanced the dining experience for patients while ensuring adherence to dietary restrictions and patient safety protocols. Our goal is to provide solutions that are tailored to the specific needs of each customer, delivering a unique and seamless experience.
At DigiValet, we do not believe in one-size-fits-all solutions. We like to bring brand promises to life by infusing cutting-edge technology with our creativity.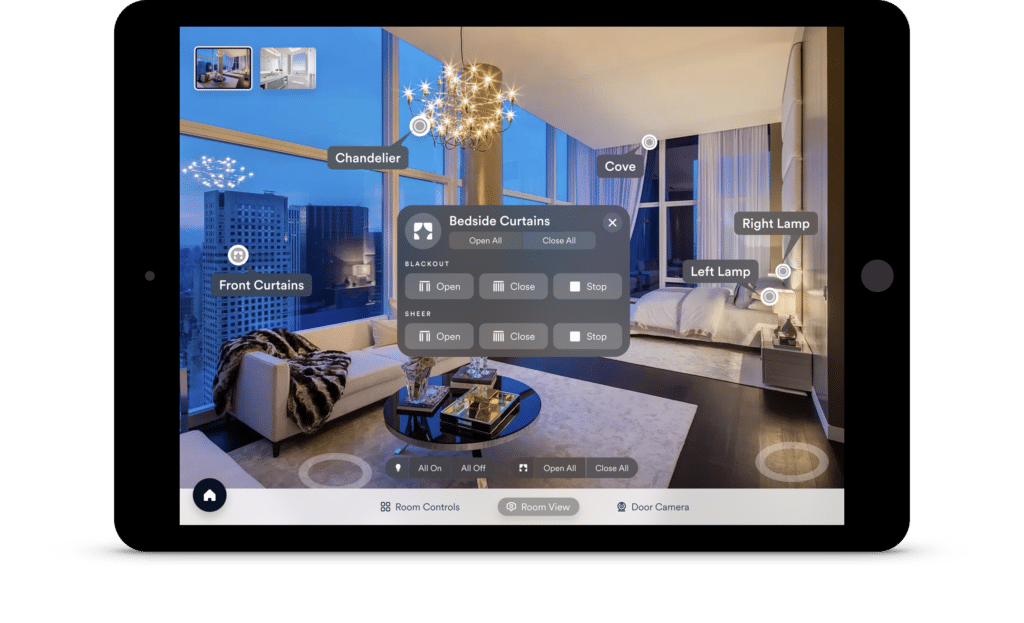 Give us an overview of the various verticals in which Digivalet is used.
At DigiValet, we have a long history of providing innovative digital solutions to the hospitality industry. In 2008, we powered the world's first responsive hotel room using an iPod touch, which could control lights, curtains, temperature, and entertainment systems. Since then, we have expanded our offerings to include our flagship iPad-based guest room experience, butler call solution, contactless check-in solution, and more.
In 2012, we launched our first residential product, a smart home solution for phones and iPads, now known as Casadigi. Our residential portfolio expanded in 2020 with the launch of DigiValet for Living, our first cloud-based platform aimed at serviced residences, branded residences, aparthotels, and mixed-use developments.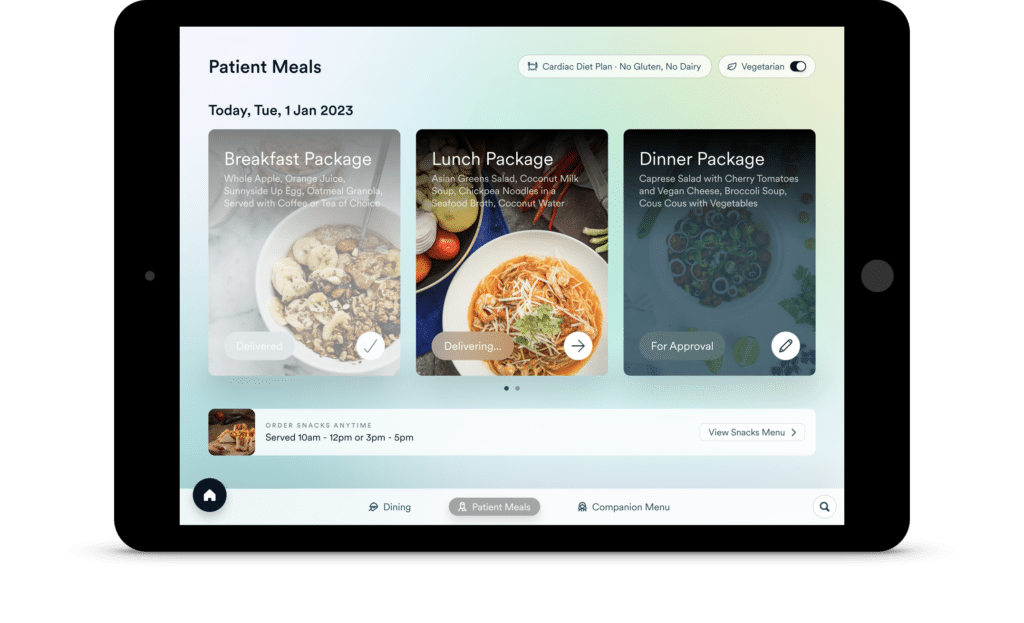 In 2019, we expanded our expertise to the healthcare sector, with a suite of solutions designed around patient-centric healthcare, including responsive systems, triaging, diet management tools, and call for care.
Our latest addition is DigiValet for Destinations. As the distinction between serviced apartments and build-to-rent developments begins to blur, and innovative mixed-use developments emerge, we have combined our expertise across all existing verticals to provide a super-App for destinations. This product is designed for developments that seek an integrated digital experience across multiple asset classes, such as hotels, residences, museums, retail, commercial spaces, and health and wellness centres. Our goal is to provide a seamless and integrated digital experience to our clients and their customers.
Take us through the UI of Casadigi and Digivalet.
2023 is a significant year for DigiValet and Casadigi as we are set to launch new versions of both our products, Casadigi 4.0 and DigiValet 6.0, that feature completely redesigned user interfaces.
Our goal was to create modern and easy-to-use interfaces that are both subtle and luxurious. To achieve this, we have employed a new design style known as 'glassmorphism', which utilises the properties of glass to enhance the overall look and feel of the interface. Elements such as tab bars, buttons, and cards are designed to resemble frosted glass.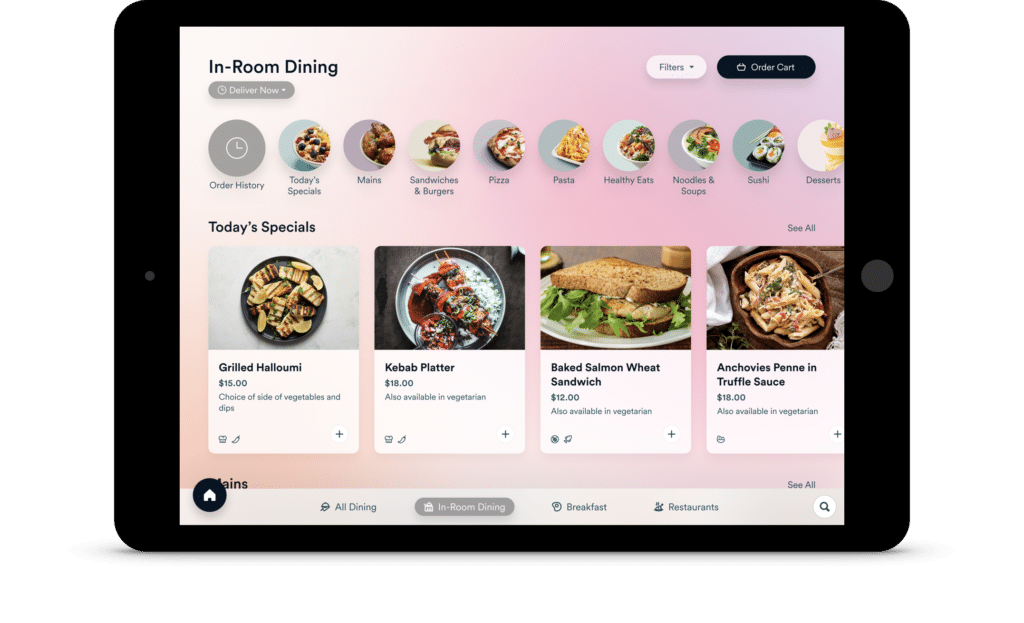 We believe that our Apps should not be perceived as mere technology, and therefore have incorporated a moving gradient in the background that changes colours, giving it a sense of movement and vibrancy, while still being subtle and not intrusive. We strive to provide exceptional user experiences through the design and functionality of our products.
At DigiValet and Casadigi, we understand the importance of providing a personalised experience to our users. As such, the home dashboard in both of our Apps is designed to be dynamic based on user preferences. For example, in Casadigi, it provides quick controls for the user's favourite rooms across their home, and displays the live status of music being played across the home. Additionally, it prompts actions that the user frequently takes based on the time of day, such as opening curtains in the morning or launching Netflix on a Smart TV in the evening.
In DigiValet, the home dashboard takes the form of small chips that recommend actions to the guest based on certain criteria. For example, if the guest called for dinner an hour ago, the "clear tray" button will appear, or if the guest is checking out the next day, the late checkout option will be suggested.
We have also enhanced the user interface of the panoramic view, which is a favourite among our existing customers. The tactile nature of the panoramic view has made it popular and the enhanced user interface in this version takes it to the next level. Our goal is to provide an intuitive experience that incorporates the habits of the new generation and make it easy for our users to navigate our Apps.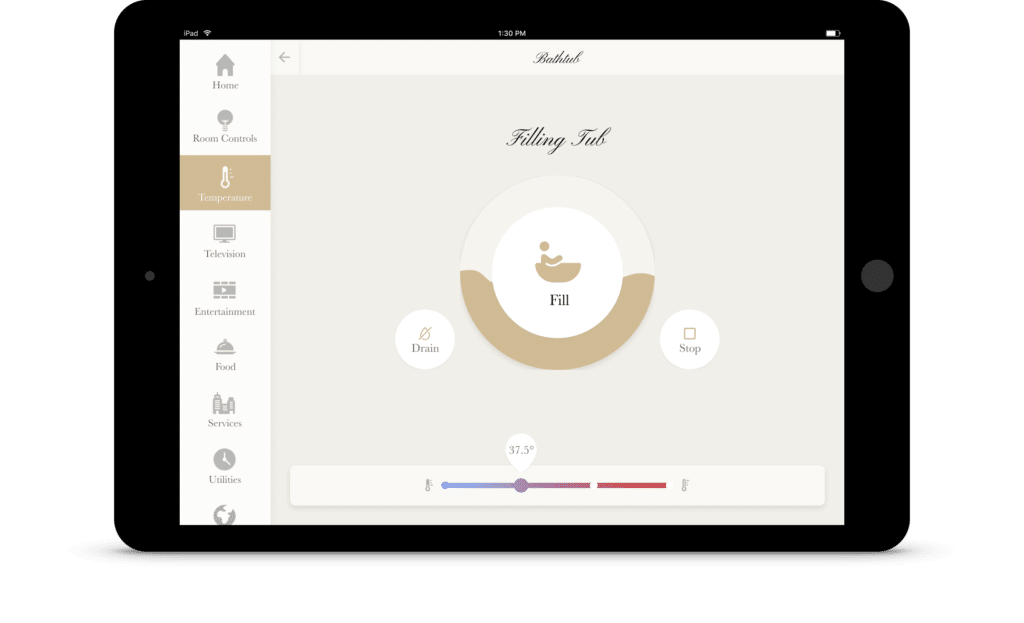 Could you share with us some of the most popular and luxurious projects that DigiValet and Casadigi have worked on, or provide some client stories?
We have had the opportunity to collaborate with some of the most iconic names in the hospitality industry, such as Armani, Oberoi, Wynn, and St. Regis. Among the many projects we have undertaken, there are a few that stand out for their unique challenges. I would like to share with you three of these projects and the innovative solutions we were able to provide to our clients.
Retro-Fitting Digital Transformations for Aman
Amanpuri, located on a secluded peninsula with one of Phuket's finest white sand beaches, offers a luxurious and idyllic Thailand escape reminiscent of days gone by. The resort features 40 villas nestled within the natural landscape, world-class restaurants, and a medical-grade Holistic Wellness Centre.
In an effort to appeal to a younger generation of travellers while maintaining its current demographic, the property decided to enhance the entertainment offerings for their guests, who had previously been without televisions or other forms of technology in their guest rooms.
In 2017, DigiValet was brought in as the specialists to design and implement an iPad-based guest room experience for Aman's flagship property. Since the installation, the property has seen an overall usage rate of 87% for the DigiValet iPad App, property-wide.
The adoption of the DigiValet solution in the newly renovated guest rooms has allowed Amanpuri to successfully increase not only the tech profile of their rooms but also the overall guest experience. Guests have expressed appreciation for the new technology enhancements across the pavilions, as evidenced by usage statistics.
We are proud to be a partner in Aman's digital transformation journey and are excited to bring our platforms to Aman New York in the near future, with the roll-out of both DigiValet for Hospitality and Living.
Old World Charm Meets New World Technology at Raffles
Raffles Singapore is a 115-room luxury hotel located in Singapore. In 2016, the property underwent an extensive renovation and restoration to charm the modern traveller.
During this renovation, Raffles saw an opportunity to enhance its old-school heritage with sleek and discreet 21st century technology. The challenge was to retain the aura of the hotel's colonial architecture while also providing modern travellers with the technology and comforts they have come to expect in a luxury stay.
To meet this challenge, DigiValet designed the full guest room automation system with a true juxtaposition of innovative technology and colonial architecture. This system includes lighting, thermostat control, and curtains that meet the demanding needs of the ultra-modern luxury traveller, while holding true to the core design element representative of the Bronze Period. This was achieved through the use of brass-clad Porcelain rocker-type switches, which are a true marriage between old-world charm and modern guest technology.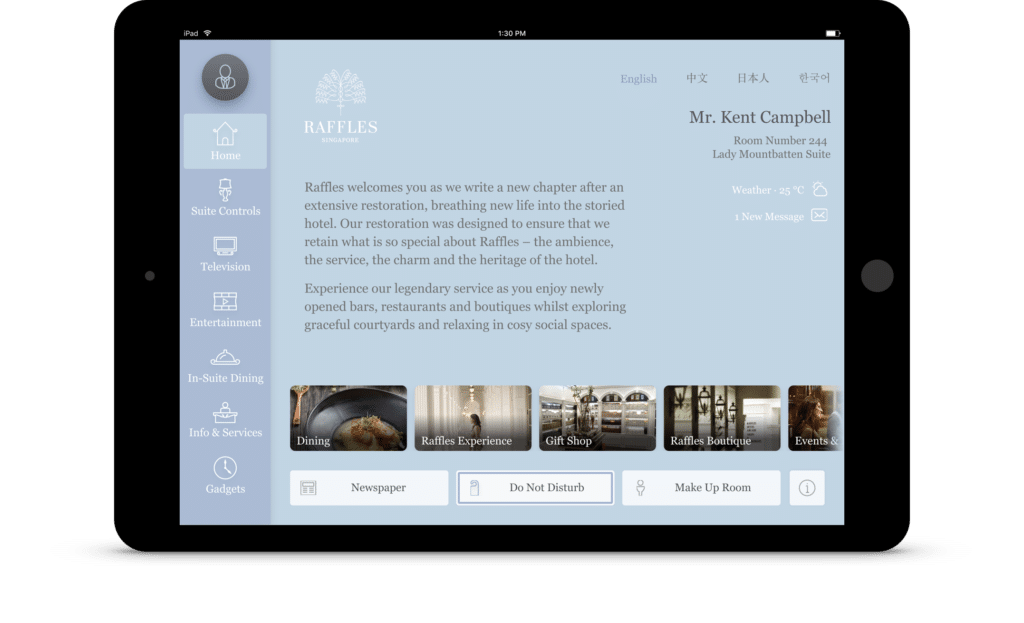 The Raffles Butler service serves as the main interaction between the hotel and the guest. The Raffles Butler feature is integrated into the DigiValet solution in a manner that it is always visible and easily accessible for the guest.
Since the installation of the DigiValet system on property, Raffles Singapore has shown an 86% usage rate in Butler requests coming directly from the iPad.
Following the success in Singapore, we are now rolling out our hospitality and residential solutions at the upcoming Raffles in London at the Old War Office, as we speak.
Creating a Multi-Sensory Experience for Honeymooners at Paris J'Adore
Paris j'Adore is a boutique hotel in the heart of the City of Love. Staying staunch to the hotel's ethos for hedonism, the hotel reached out to DigiValet.
The owner, a passionate hotelier, considered every pain point in the hotel stay and worked to eliminate it with either technology or the ultimate in luxury, which required complex integrations with multiple systems installed in the room.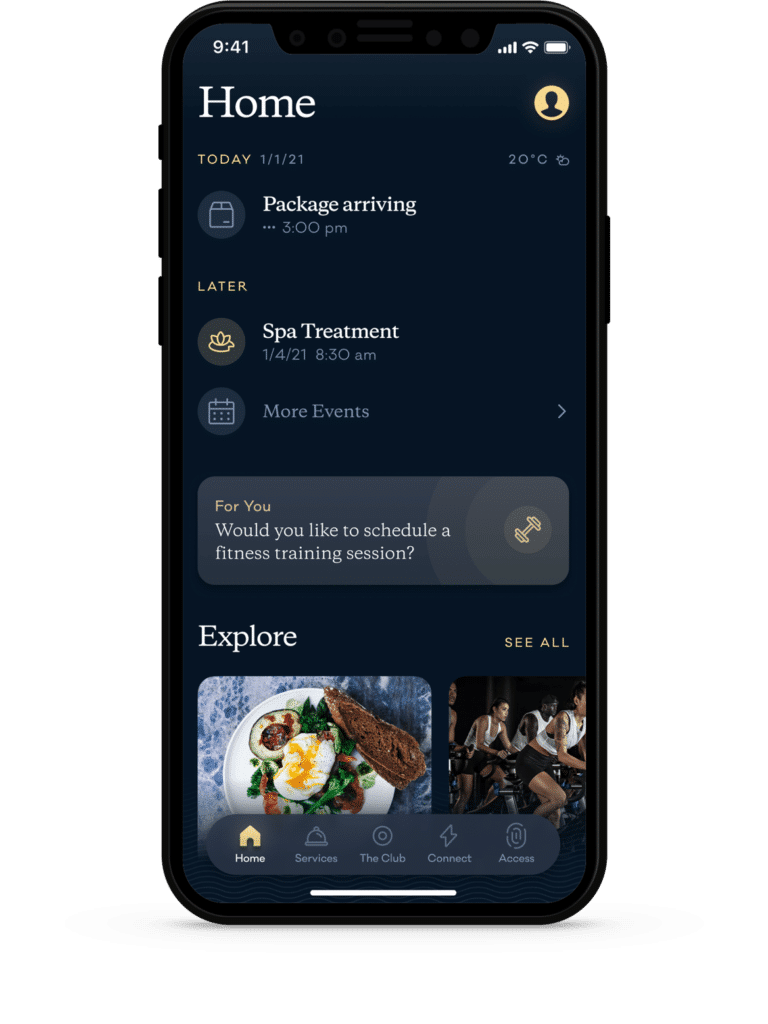 Transforming the hotel into an ultra-romantic hideaway began with a first-class welcome experience, with a pre-filled bathtub and soothing aromas in the room. Guests control the bathtub temperature on their in-room iPad, along with a wider choice of fragrances throughout their stay. And with fully loaded entertainment on the TV, plus interactive food and drinks menus, there's no reason to leave.
What are your plans for expansion and growth?
As an organisation, we at DigiValet and Casadigi are committed to expanding our presence globally. We have specific strategies in place for each of our verticals in order to capitalise on the vast opportunities that exist in different markets.
In particular, we see a great potential for our DigiValet for Living product in North America, where there is a significant number of Class A and Class A+ buildings. We also anticipate that markets such as Saudi Arabia and India will follow suit in the near future.
The Middle East, specifically Saudi Arabia, is an exciting region for both our healthcare and smart destination products. Additionally, we are actively expanding Casadigi's presence in the Indian market, focusing on high-end residential apartment developments and stand-alone homes. We are excited about the possibilities that arise from combining Casadigi's automation expertise with DigiValet for Living's services-focused platform for developers in India.
Our ultimate goal as an organisation is to continue to push the boundaries of how technology can elevate people's lifestyles through creativity and cutting-edge innovations.
Advertisement
[adrotate banner="30"]