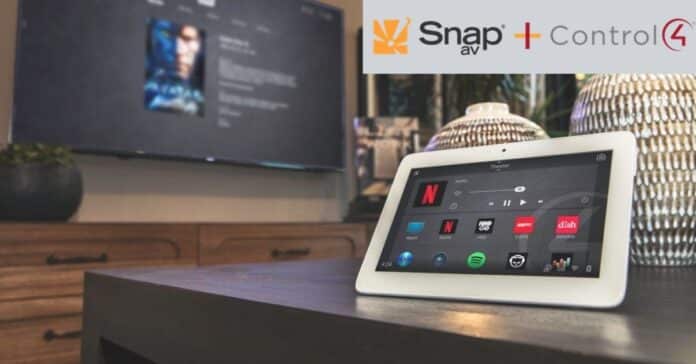 Advertisement
[adrotate banner="23"]
SnapAV+Control4 – Your Smart Home Trusted One Stop Partner. Our goal has always been to make your professional life easier and your business more successful through our commitment to quality, continuous innovation, and best-in-class products and support. In addition to our Current offerings on multiple categories Control, Audio, Video, Networking, Remote Management , Surveillance, Infrastructure Products & Accessories we are expanding our Episode Audio Range of products to our Indian Customers.

From the Episode, we don't think about what our "brand" should be. We think about you. We don't have a long-winded backstory or dedicated spokesperson, just products with features and benefits you actually care about. Our speakers are designed to deliver premium audio to real-world applications – ones you encounter every single day. Because great sound isn't conjured, crafted, or born. It's built.
Advertisement
[adrotate banner="34"]
Episode 5.1 Mini AVR

This AVR delivers incredible surround sound from a small form factor, enhancing your customers' listening experience in bedrooms, playrooms, bonus rooms, and anywhere else where space is limited. It's even small enough to fit behind a TV in a Strong VersaBox! Pair with an Episode soundbar or Signature by Episode speakers for a fully immersive AV experience.
Episode Signature Series :

Sound Based on Science
Our design objectives are based on NRC scientific principles that adhere to three sound philosophies: low distortion, wide dispersion, and flat frequency response for tremendously lifelike sound. Signature by Episode more accurately delivers content as the artist intended, providing more bass extension with the ability to be played at louder volumes without distortion.
Less Work, More Play
With Push Lock technology and the option for a one- or two-step install, Signature by Episode installs easier than any speaker in the industry. Exclusive to Partner Rewards members, Signature will make you rethink what a speaker should be.
Episode Response Series Amplifier :

Episode Response Amplifiers give pros a matrix switching DSP amp with a built-in preamp and 10-band parametric EQ for incredible performance. Available in four models and loaded with features like IP Control and sub outs in every zone, these amps provide powerful sound in any space.
Episode Core Series: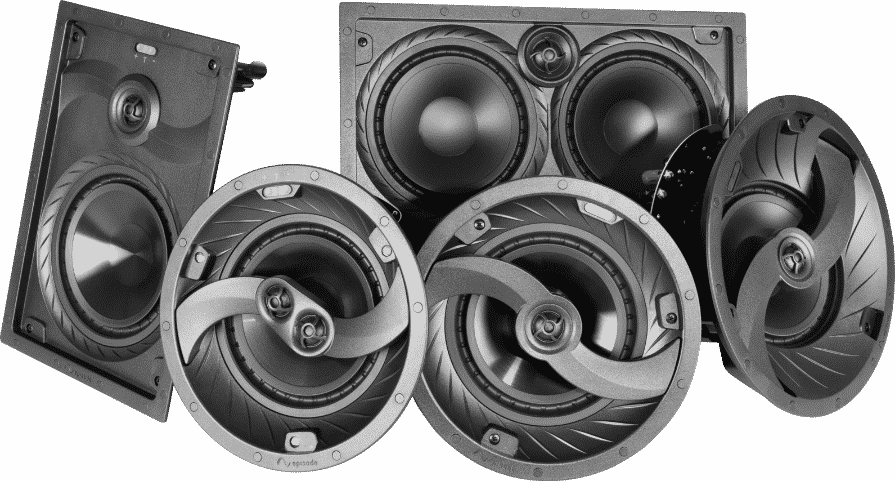 Enhanced Performance. Enhanced Value
The Episode CORE Series delivers enhanced audio at a competitive price. With an extensive line of in-wall and in-ceiling speakers, including all-weather and dual voice coil/surround hybrid models, you can deliver an immersive audio experience to more customers than ever before.
Episode Commercial Series:

If your next job calls for performance, an attractive look, and incredible value, then Episode In-Ceiling speakers are for you. A two-way design and dual voltage support for 70V/100V with 8-ohm bypass deliver incredible sound, and a thin-bezel, high-strength magnetic grille provides a contemporary finish.
Episode MEGA SUBWOOFERS :

No audio install is complete without the deep, rich bass of an Episode subwoofer. With multiple options, as well as a complete line of sub amps, you'll have everything you need to provide deep bass in every room, no matter the size.
Episode Subwoofer Amplifiers :

Give your customers deep bass in every room using an Episode subwoofer amplifier. With three options to choose from, we have the perfect amp for any size room. Plus, they work perfectly with our dynamic amps. Simply connect directly into the dedicated subwoofer output in any zone for total-home bass.
Advertisement
[adrotate banner="30"]