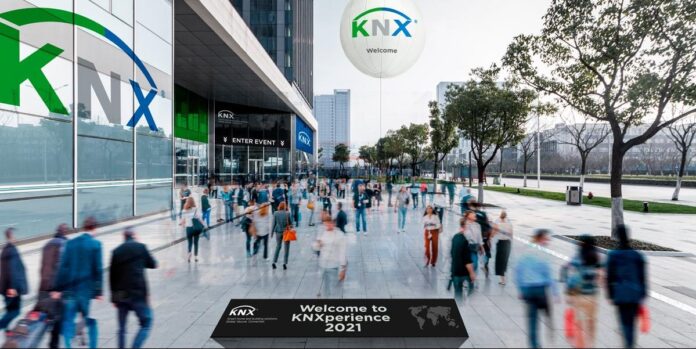 Advertisement
[adrotate banner="23"]
KNXperience is a digital tradeshow, starting on 28th September 2021. The 3-day event will be delivered in a dynamic 3D environment. Being open to the general public, visitors can join in from any part of the world via any type of device. All participants interested in smart home and building solutions will be able to join the online conference program, with top-class speakers and numerous digital exhibition booths to part take in the most recent KNX advancements.
The official release of ETS6 is the highlight of the trade show. ETS6, a new version of the professional KNX tool, is used for planning, controlling, and automating smart buildings. A conference room will host the keynote speech about ETS, followed by an ETS6 presentation. For all technical information about ETS6, participants can visit the dedicated ETS6 booth. Daily conferences are scheduled throughout the exhibition period, including Q&A sessions and interactions with speakers. The conference agenda is soon to be published on the official website
Advertisement
[adrotate banner="34"]
Other event possibilities include chats with KNX representatives, from their exhibiting manufacturers and training centres. Visitors can also enjoy on-demand videos, along with downloading access to documents and presentations.
To be a part of this digital event, register now via the link below :
https://knxperience.knx.org/en/registration
Advertisement
[adrotate banner="30"]