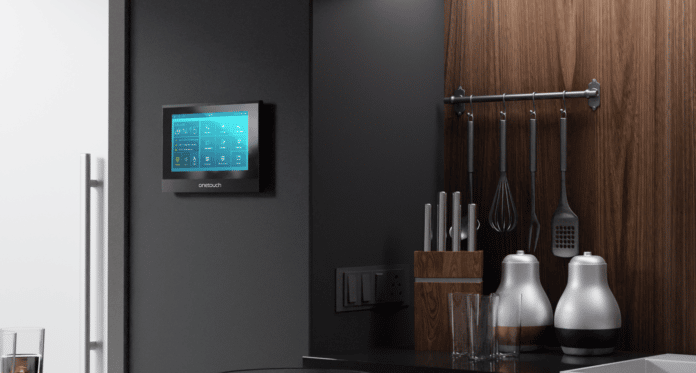 Advertisement
[adrotate banner="23"]
A comprehensive home security system can mean the difference between feeling safe in your home and truly being safe in your home. Homeowners want safe places for their families to live. So, what does this imply for property developers? In a competitive market like India, property developers must aim to provide consumers with the finest and most up-to-date mart security solutions.
Investment in innovative security systems offers tremendous potential payoffs for any real estate development, as it assures residents' safety and peace of mind. Smart security solutions not only increase the profitability of the project for the builders, but they also increase the property's value.
Advertisement
[adrotate banner="34"]
Currently, in India, there are multiple Smart Home Security brands that supply property developers with products and solutions to secure the homes they build. Discreet Solutions Pvt. Ltd. is such a brand in the Indian Space.
Discreet is a solution-based product company. Onetouch by Discreet is a brand that focuses solely on adding new technologies like video door phones or alarm panels to homes, paving the way for structured living and future-proof scalability.
In this post, Smart Home World highlights some of its solutions that can help property developers deliver more to homeowners.
Smart Visitor Management System
A smart visitor management system like the Onetouch Video Entry station makes it possible to monitor visitor entry swiftly and reliably. With possibilities like unmanned security, entry using QR codes and OTP, and video calling facility for homeowners, visitor entry becomes simplified.
The system also allows for the recording of regular visitors' entry and departures, such as maids, drivers, gardeners, cleaners, and so on, using automated systems that require little or no intervention via automatic barrier gate systems. The video entry station can be integrated with a boom barrier and turnstile entry which allows the automatic opening of the gate after self-authentication. This way records are maintained diligently without causing any inconvenience to visitors or homeowners.
Unmanned Security System
The video entry station allows apartment complexes to serve as secure self-service stations for entry. This means they can be wholly unmanned and monitored remotely only by a central security station. This reduces the cost of maintenance of the apartment buildings for security guards.
As With Onetouch Video Entry Station, the gates can be completely unmanned with minimal intervention required only in specific cases. Unmanned security also greatly reduces the cost of operation while providing a full-proof method of security that is less prone to human errors.
Intercom Facility
Onetouch Video Entry Station can be integrated with Onetouch Video Door Phones installed in every apartment. These video door phones not only act as smart doorbells but can also be used for video calling between apartments or with the security gate. Visitors can directly call homeowners in case of any assistance. Homeowners can receive these calls on their video door phones or mobile phone through the Onetouch app. Visitor notifications are sent to homeowners' designated devices in real time. Entry can be authorized or denied through a mobile app from anywhere. This gives homeowners peace of mind to have control over their home security even when they are away.
Intrusion Alerts
Trespassing or unauthorized access is the last thing homeowners want on their premises. Sometimes unwanted elements try to breach security and need to be prevented from causing any harm to the safety of residents and property.
Onetouch Video Entry Station can be integrated with other security measures like intrusion alerts, motion sensors and cameras that detect any undesired activity. The security systems raise an alarm and inform security personnel and residents so that intruders can be deterred from causing any damage.
Inputs Provided by: Discreet Solutions Pvt. Ltd. Image Credit: Discreet Solutions Pvt. Ltd.
Get in Touch: Visit https: //www.discreet.co.in/ or mail to [email protected]
Advertisement
[adrotate banner="30"]