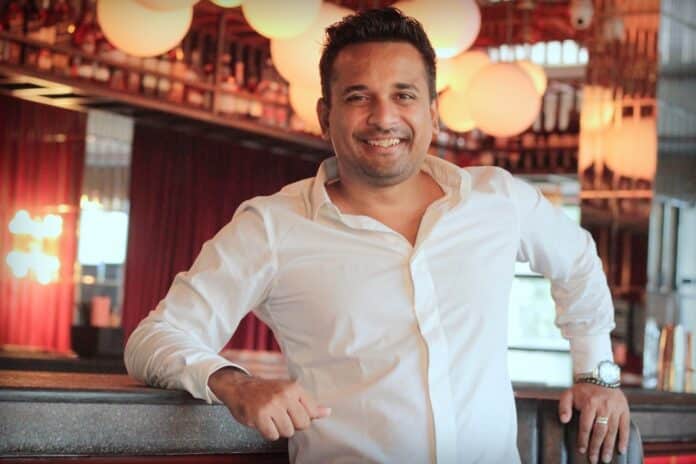 Advertisement
[adrotate banner="23"]
Smart homes are gaining immense popularity these days as modern home buyers today wish to reside in homes customized as per individual needs and budgets, thereby improving lifestyles. Smart homes create a better life experience for homeowners by providing ease in managing security and energy efficiency. Automated homes offer controlled and well-connected home interiors in terms of electrical connections, facilities, and functions.
The comfort and convenience offered to the users in this fast-paced life are subpar. "Home automation helps to initiate a better lifestyle with an experience of automated lighting, home security systems, etc. It also helps generate data consumption details regularly leading to an integration of home energy management with the renewable energy system. The inclusion of technology and home automation also results in the emission of less carbon footprint, making it popular among homebuyers in today's day and age", says Ar. Abhigyan Neogi, Founder & Principal Architect at Chromed Design Studio, Delhi.
Advertisement
[adrotate banner="34"]
What kind of consumer group is opting for it the most?
The main consumer group for smart homes is encased around millennials. We can see the growing popularity of such homes also among the affluent section of the older generation. Smart temperature products are catching on more with homeowners of the older generation. There is a higher demand for automated household products such as Amazon's Echo and Google's Nest amongst first-time home buyers. Conveniences offered and time-saving advantages are the most enticing factors when it comes to home automation.
What according to you are the must-have smart home products in today's contemporary homes?
Several consumers are looking for devices that enhance personal assistance, home entertainment, and home security these days. Smart home products such as Amazon's Echo & Google's Nest and advanced security cameras are gaining acceptance among home buyers.
How important is the role of system integrators when it comes to designing a smart home?
The true value of IoT can be recognized when the unlimited possibilities it offers are fully explored. One should be able to attain maximum benefit and customize the product based on personal needs. Complete system integration involves putting together networking, security, and connectivity, facilitating inter-operation & user monitoring to maintain the application themselves. System integrators can manage a complex area of property design which makes the lives of homeowners and design developers significantly easier. They hold a critical eye for design with aspects based on the needs and budgetary limitations of the user.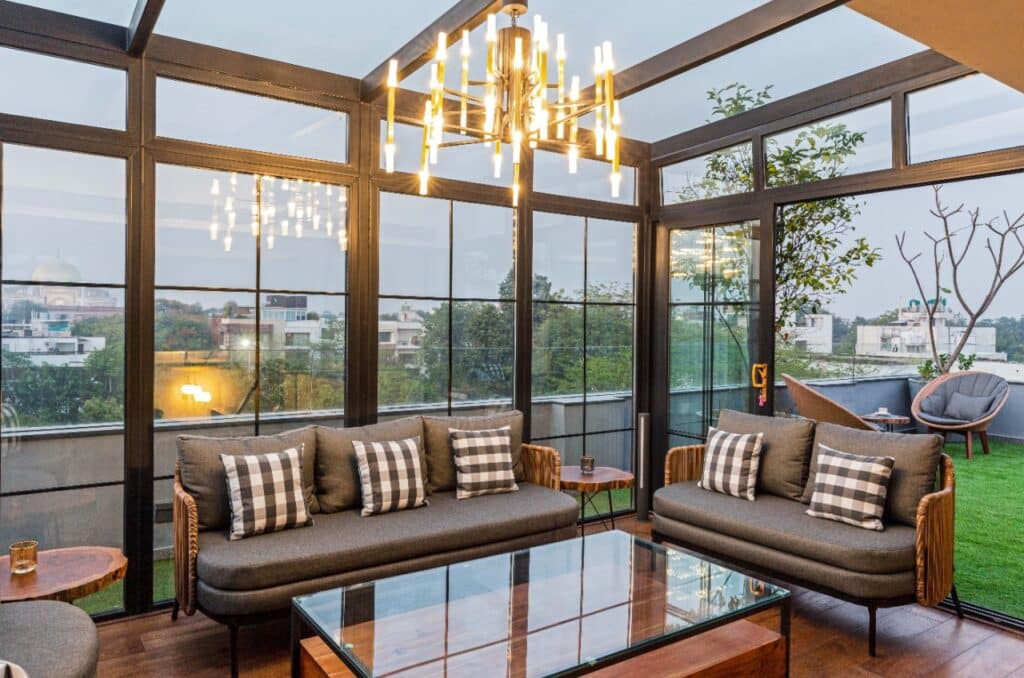 Products of which category (lighting, security, entertainment, etc.) witness maximum demand when it comes to integrating smart home products while doing the interiors? Why?
Curtain control and temperature control monitors have become a necessity. Digital locks and anti-theft alarms are some of the security ensuring products gaining demand in the modern era. Motion sensing, automated lighting are other smart home products in regular demand amongst the consumer base. The convenience of controlling home interiors using mobile devices is the reason why smart home products are gaining fast-paced admiration.
What according to you are the major benefits of Smart & connected homes in the current "tech-savvy-era"? What is the current demand graph for home automation?
Smart homes allow one to tap into high-tech functionality and luxury that wasn't available before. The possibilities of comfort for consumer home automation keep increasing with growing technological development for the following reasons:
● It helps manage all home devices from one place.
● Smart homes are flexible when it comes to the accommodation of new devices and technology integration.
● It maximizes home security with smart surveillance features.
● Smart homes improve energy efficiency while upgrading appliance functionality.
The consumer interest generated by smart home tech has led the world's biggest tech companies and innovators to enter a competition against each other. This has resulted in the constant development of smart home technology to match the growing needs of the industry.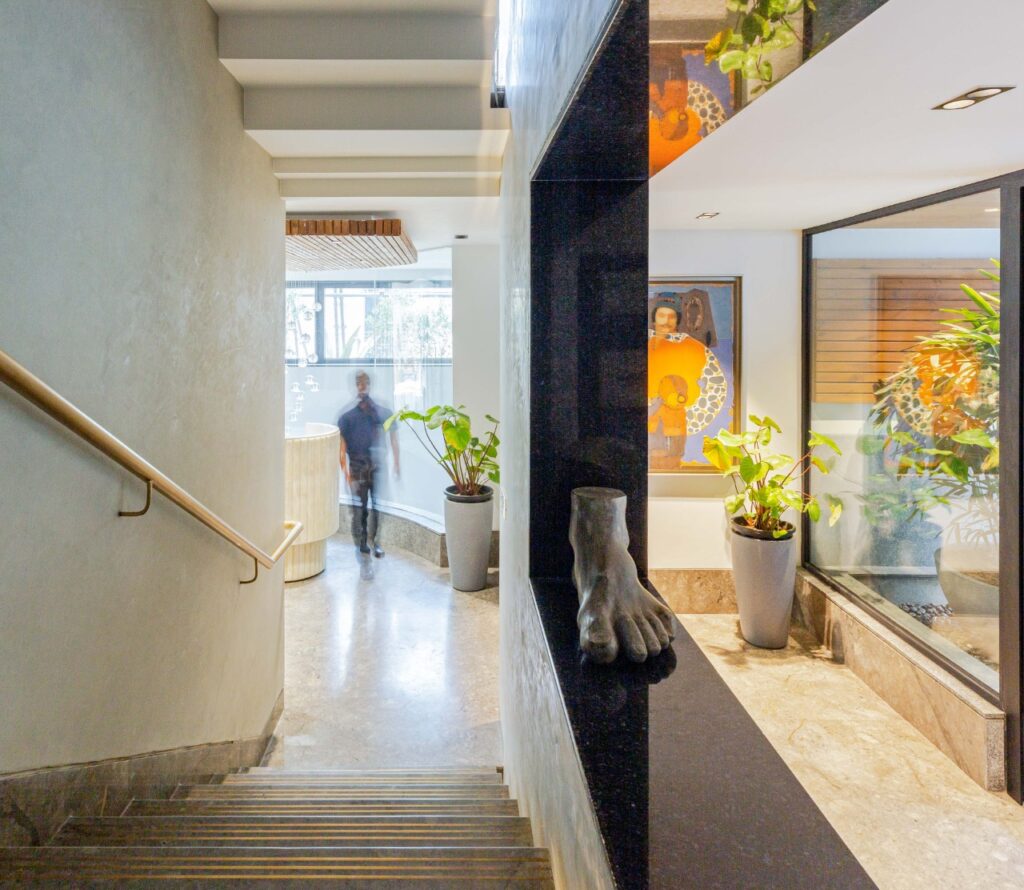 Which sector(hospitality, commercial, residential) according to should be inclining more towards Smart Technologies? And why?
Connected speakers, smart door locks, and intelligent check-ins are the future of the hospitality industry. Systems that automate lights turning off once the guest leaves the room are the driving force in hotels as they save energy consumption. The hospitality industry is exploiting technologically enabled strategies to bolster energy efficiency. The commercial sector is also seeing a rise in demand for energy and cost-efficient building systems. These include IoT-based strategies such as optimized heating, ventilation & air conditioning systems, and lighting systems. Incorporating these attributes aids in delivering the best in the customer-based service industry.
In what ways do you think the concept of smart homes/buildings has contributed to the lifestyles of working professionals?
With the WFH scenario, the designers are trying to emphasize the importance of pre-programmed automated routines. From the facility of curtain closures automatically opening at 7 am to the alarm going off without human intervention, life has been made convenient for working professionals. Automated scheduling of the day to computerized advantages, a working professional is gaining considerable assistance through smart building integration.
How do you foresee the Smart home industry 5 years down the line?
We envisage a greater integration of artificial intelligence revolutionizing the human aspect of remote video monitoring. Sharing homeowners' data will probably be the next best thing. The data shared with the smart devices will be of great interest to the companies building these products. Technology will become more efficient and will be able to control everything from radio volume to security from one central unit.
The smart home market has significant potential. There will be greater cross-compatibility and higher efficiency to automatically control all devices as per individual preferences.
Would you like to share with us any of your interesting projects where you have integrated smart home products/ solutions?
Nizamuddin residence is one of our projects integrated with home automation. The project is a hybrid of a residence and a workspace. A contemporary, minimalist, and frugal design approach was adopted by the design team. The brief called for a humble abode that wasn't ostentatious or gaudy. With clean lines and showcasing statements in its design vocabulary, double-height volumes & enormous atriums, this house is unique and highly innovative.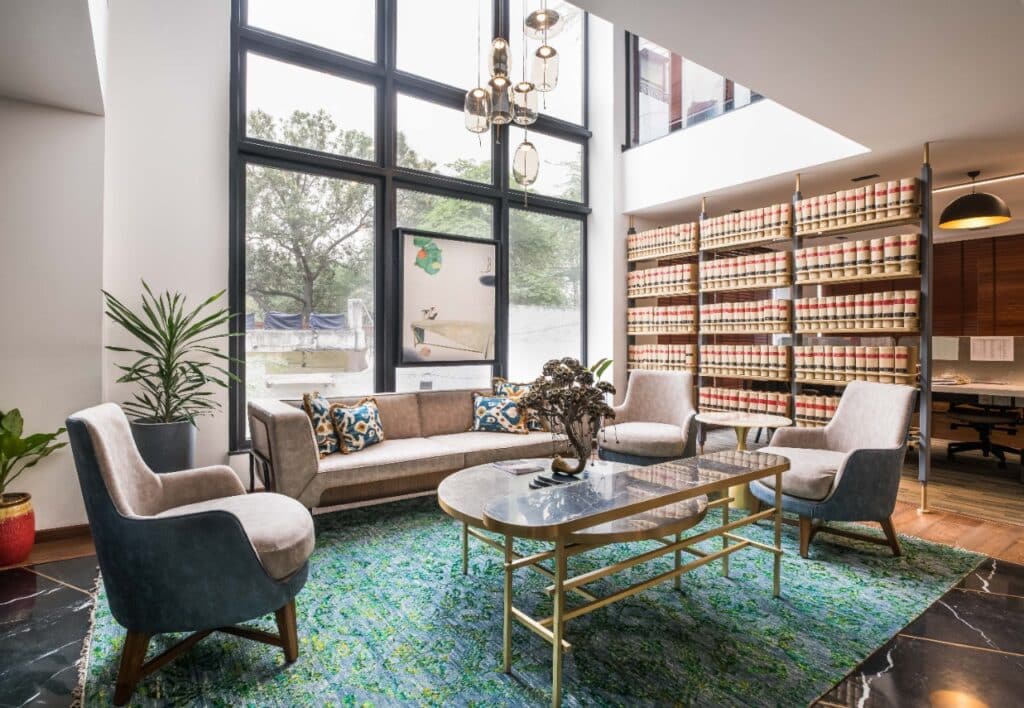 Advertisement
[adrotate banner="30"]