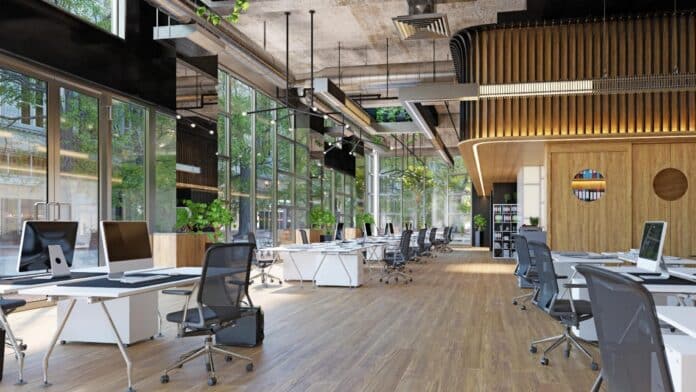 Advertisement
[adrotate banner="23"]
From halogen bulbs to Compact Fluorescent Lamps (CFLs) to Light Emitting Diodes (LEDs), to the latest being the Intelligent lighting technology that enables its users to control lighting through connected devices such as smartphones or remote controls — the lighting industry has come a long way with numerous transformations and technical up-gradations over the years.
Now, with evolving technology and the changing trends in the lighting domain, the natural progression for the professionals and lighting industry at large is seen shifting towards energy-efficient and wellness options imbued with hi-tech features. Whether commercial, residential, hospitality, or health care segments there is a growing demand for Human Centric Lighting.
Advertisement
[adrotate banner="34"]
Human Centric Lighting (HCL) is a futuristic trend in the lighting industry with health and mental wellness being the top benefits. Human Centric Lighting is also known as Circadian Rhythm Lighting, as it regulates a high level of energy throughout the day followed by a good night's sleep, which ultimately leads to enhanced productivity, health and wellbeing. This plays a very important role in an individual's life – where all these factors contribute to overall healthy wellbeing and productivity at the workplace.
The latest range available in the market from various national and international brands are designed to establish a perfect synchronization between mind, body and light to craft productive workplaces. These light fixtures operate parallelly with the body's internal biological clock, called the circadian rhythm.
How does HCL Affect Human Health?
So, what do we know about how HCL affects human health? Studies have shown that poor lighting can have negative health effects — especially on our circadian rhythm. Also known as our sleep/wake cycle, circadian rhythm is a 24-hour internal clock that "is running in the background of your brain and cycles between sleepiness and alertness at regular intervals," according to the National Sleep Foundation.
Circadian rhythm responds to lightness and darkness. Too much or too little exposure to certain types of light can then affect:
Behavior
How well we sleep at night
Overall personal health
Expert's View on HCL
Smart Home World spoke to the experts from the industry to know their insights: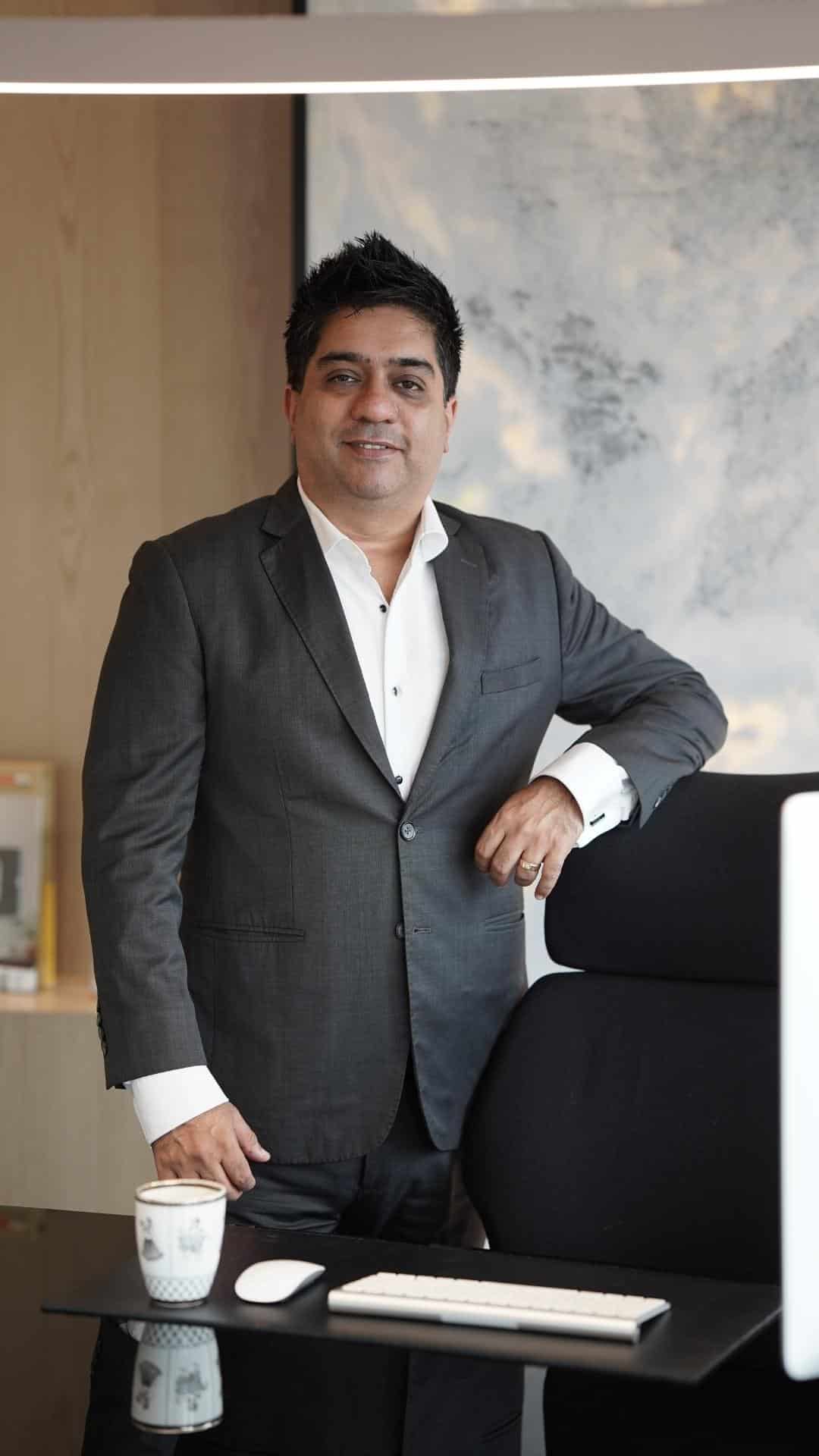 Mr. Sachin Motwani, Founder Osum Smart Solution
"In recent years, there has been an emerging need to develop applications that are trying to meet people's emotional needs through the control of colour temperature, illuminance levels, and light direction. HCL is the process by which the correct control of the lighting can improve the emotional wellbeing, comfort, health, and productivity of people in the environment. We have used HCL in our corporate office in Mumbai. We have adopted a very holistic approach that includes all aspects of how lighting affects occupant wellbeing, productivity and comfort in the built environment before installing it; and our employees are enjoying the benefits."
Mr. Rajesh Uttamchandani, Director, Syska Group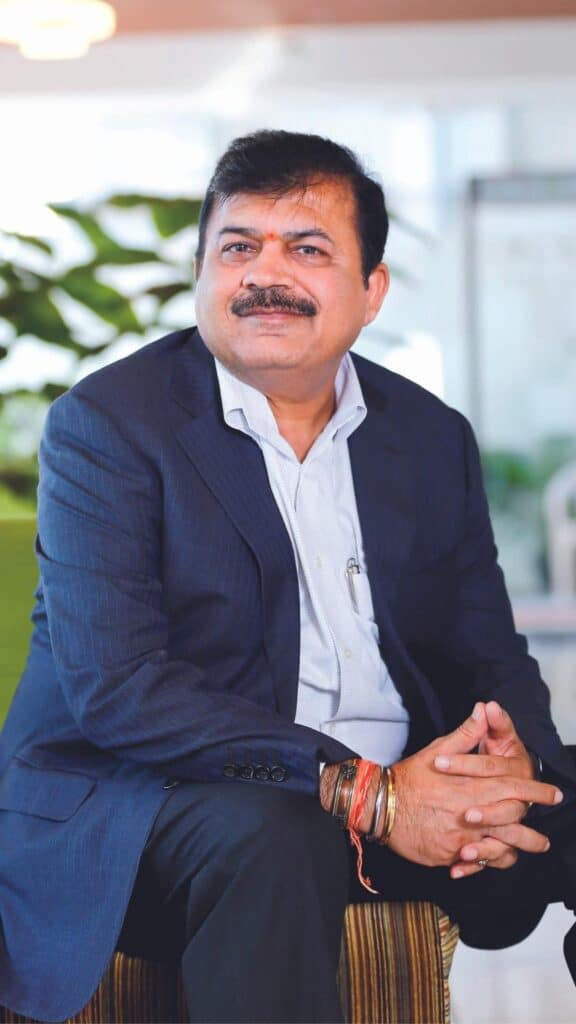 "The growing significance of smart building projects in India is driving the industry growth. The market statistics will be supported by the increasing focus on revamping with newer technologies for commercial and residential spaces. The software which supports HCL will be new cyberpunk in the future and the hardware segment will witness a steady growth rate owing to the demand for low energy consuming and long-lasting LED fixtures, accelerating the market growth. Increased attention on contrive advanced lighting technologies in commercial and industrial settings will propel the demand for HCL in the industrial segment. The presence of several leading market players coupled with the increasing adoption of these lighting systems in elderly care and various institutions will augment the industry trends. The industry trends will be boosted by the presence of numerous major market players as well as the increasing use of these lighting systems in elderly care and other organisations."
Jubin Thomas, Territory Sales Manager of Hospitality Segment- India & Subcontinent region at Lutron Electronics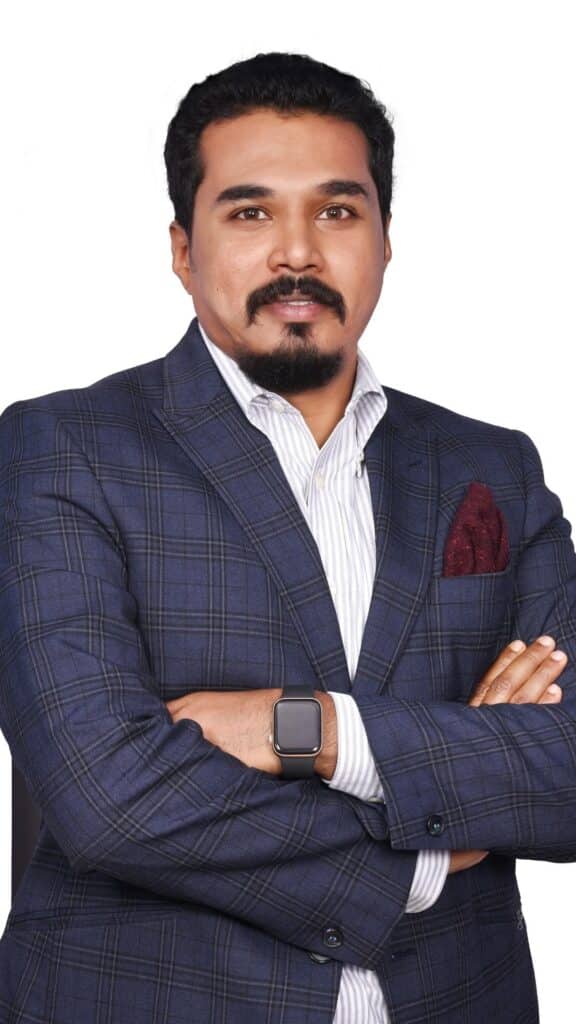 "I think the HCL market is huge and will continue to grow due to people's pursuit for a better quality of life. HCL has so many benefits and it's already now a key consideration of any architectural and design plan. HCL can be applied in all built environments but now it's more common to see its adoption in commercial spaces such as offices and hotels due to larger economic returns. Even college campuses and hospitals where occupants' health and well-being are top priority HCL are preferred. HCL can help create a more comfortable, welcoming, and engaging environment for people. It can enhance health, well-being and productivity. For property owners and corporates, HCL can help attract and retain tenants and employees. It can also support sustainability by reducing energy consumption and maximizing access to daylight and window views, which in turn helps to meet WELL and LEED standards."
Architect and Developer Ajay Nahar, MD Nahar Projects
"When it comes to the residential segment HCL is a perfect choice. We have integrated this concept into one of our esteemed project Nahar Excalibur. We have used the recent technology which allowed homeowners to control the intensity and colour temperature of their LEDs through an app on their phone. HCL solutions offer many advantages that go beyond simulated natural light, offering endless possibilities for customizations that fit each homeowner's preferences. Especially in luxury apartments, curated content provides alternate or additional settings that illuminate specific activities and moods, enabling lighting ambience to fit any homeowner's lifestyle. Regardless of an individual's decorating style, HCL allows individuals to easily control the comfort, usability and desirability of their living spaces. HCL is tailored to each person and changes as the user's needs and wants change. No matter which time of the day, users can adjust the light settings to suit their preferred brightness levels and colour temperatures. With HCL, the home environment is no longer a stagnant indoor space. Instead, it becomes a dynamic setting that brims with life.
Scope of using HCL
HCL can be used in several segments like healthcare, workplaces, education, retail, industrial, and residential segments.
Healthcare
Research has proved that there is evidence of improved recovery rates and enhanced medicated efficiency and also stimulation by light and colours despite outdoor conditions. Philips HealWell is a commercial solution for patient room lighting that is creating a more effective healing environment using the natural power of light by adjusting lighting automatically with a human circadian rhythm which helps hospital patients to sleep better and heal faster. There is, for example, LED ceiling module and LED cove lighting, which simulate daylight and help patients to recover faster by supporting their circadian rhythms.
Workplaces
Some of the health disorders are linked to abnormal amounts of blue-rich light during working hours of the day, taking into consideration 5 days working week, steps need to be taken to get natural light. By simulating natural light in workspaces, it is possible to improve concentration and energy, but it can also increase employee's motivation and commitment and improve work performance, awareness, and satisfaction. Osum provides a wide range of customized solutions for commercial spaces.
Education
Research has shown that ambient lighting can have a positive impact on children' chronobiological system, moods, and academic performance. By adjusting lights, it is possible to increase concentration as well as decrease fatigue in classrooms. In the light study conducted by Transfer Center for Neuroscience and Learning in collaboration with Osram, students with the biologically optimized lighting had fewer errors in the concentration test. Contributing to the positive results was the fact that biologically optimized light provides stimulation to the body as if the person was outdoors. Therefore, this light can counteract social jetlag—tiredness in the mornings frequently observed in young people, notably.
Residential
In the area of residential solutions, a potential cause of health disorders is mostly excessive exposure to blue light, especially during the night hours. Smart lights are trying to help people eliminate this kind of light by simulating natural light.
HCL can also help with biorhythm balancing in night shift workers. Output and error rate of monotonous work can be improved. It can influence the performance of the workers by way of several mechanisms—visual performance, visual comfort, visual ambiance, interpersonal relationships, biological clock, stimulation, job satisfaction and problem-solving.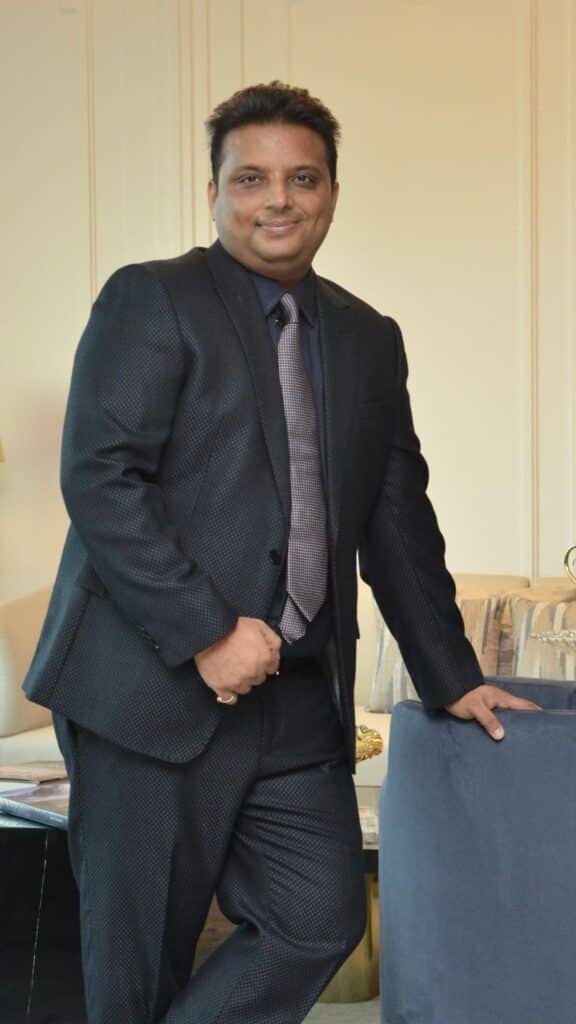 Indian Market Overview
HCL is in its nascent stage in India, the government's 'Make in India' initiative has been instrumental in stimulating the smart HCL systems demand in India and is aimed at enhancing vision, well-being and performance by serving in-depth knowledge to evoke particular human biological responses.
"The human-centric lighting market is also fueled by advancements in materials, manufacturing processes, and technologies to improve product functionality and energy efficiency. The lighting fixtures made up of 100 per cent recycled materials, such as discarded plastic bottles and recycled cement and paper, are gaining more attention in the market. Governments across the globe are also focusing on initiating various lighting projects, which aid in the growth of lighting fixtures. High investments by industry players in launching new products coupled with commercial and healthcare sector initiatives toward the adoption of human-centric lighting systems will contribute to the market revenues." says Ar. Ajay Nahar, MD Nahar Projects
Human centric lighting has been segmented on the basis of component, application and regional and country level. Based on the component, the HCL is classified into software, hardware, and services. On the basis of application, the HCL market has been segmented into commercials, office spaces, healthcare, residential, industrial, educational, and others. The prominent factors that have been impacting human centric lighting market growth are: People are becoming more health conscious; Development of smart lighting system and usage of LED lighting solutions."says Mr. Rajesh Uttamchandani, Director, Syska Group
Brand Offering
Lutron offers a whole range of light control solutions for commercial and residential applications. "Speaking of commercial use, we have standalone modules for small spaces. For existing spaces and buildings, we have Vive wireless lighting control system. For spaces requiring dynamic and quality light, we have the Athena system. For the entire building or even campus, we have Quantum total light and energy management system. Regarding residential use, we have a HomeWorks system for luxury houses and villas which can control hundreds of lighting circuits and devices with customizable wall controls. For apartments or condominiums, we have RA2 Select smart lighting control system. Both systems offer a free Lutron app to allow control via mobile devices or even voice control via Apple Siri, Google Assistant or Amazon Alexa." Jubin Thomas, Territory Sales Manager of Hospitality Segment- India & Subcontinent region at Lutron Electronics
Similarly, Wipro Lighting offers a range of LED luminaire options with an added feature of human-centric lighting technology that works in a harmony with the earth's natural lighting cycle and can be programmed to imitate the natural sunlight and can be delivered over three different technologies PoE, DALI, Bluetooth.
Philips HUE supported by ZigBee or dimmable DALI (digital addressable lighting interface) version from Osram can be considered as a similar concept which has the ability to tune any lighting product based on intensity and colour combinations. Also, Indian companies like Luminous Power, Syska, Legrand, Dominto Dyna from Bajaj Electric, Osum provide affordable HCL solutions at a fraction of the overall cost without installation of separate ambient lights. Crompton offers the widest range of HCL solutions for all types of Office Light fixtures i.e., Linear 2*2, Downlights, Cove Lighting etc.
The latest Crestron Home OS update 3.13 features a complete slate of new features, including the addition of Circadian Rhythm settings — the ability to "auto-tune" lights to mimic aspects of natural light throughout the course of the day. This update allows everyone who currently utilizes Crestron dimmers to adjust light intensity in this "bio-centric" manner immediately. As Crestron's tunable LED light fixtures (and those manufactured by its partners) are released, every aspect (including color) of the Circadian Rhythm feature will be available in the new fixtures via this update.
Selection Parameters (box)
Before you decide to invest in this technology, lighting experts say to consider these points when it comes to installing or retrofitting lighting systems that are described as human-centric.
Select a system that's flexible.
Select a system with a wide range of capabilities.
Make sure controls are easy to use.
Growth Drivers
Human Centric Lighting Market size exceeded USD 1 billion in 2020 and is expected to grow at around 25% CAGR between 2021 and 2027. Growing popularity of new lighting innovations and initiatives toward replacing conventional lights is likely to drive industry growth.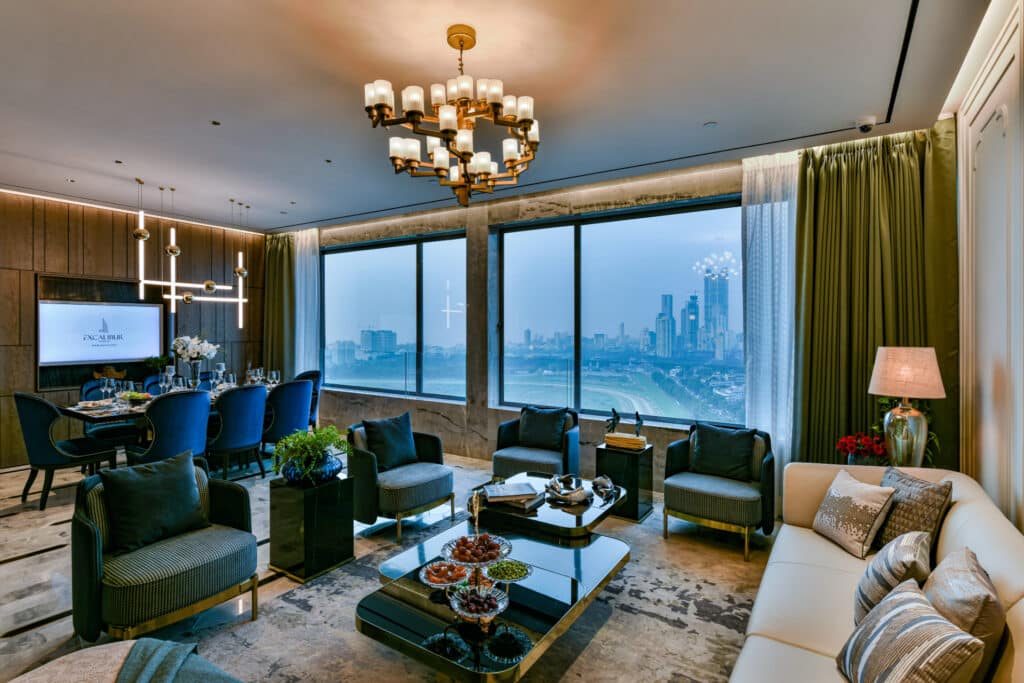 The emergence of advanced lighting technologies including LEDs, smart bulbs, controllers, and intelligent & tunable fixtures is promoting the implementation of smart & controllable light systems, enhancing the market share. Due to the addition of sensors and wireless controllers, light fixtures are becoming more intelligent by allowing users to control illumination through smartphones, controller devices, and computer panels. Growing construction activities will augment the market demand and Increasing adoption in the commercial segment is fueling the market
Commercial application held above 45% share in the human centric lighting market in 2020. Commercial applications including business enterprises, offices, banks, retail stores, malls, and restaurants will expand at a high CAGR through 2027 on account of the infrastructure transformation initiatives.
The deployment of human centric lighting in commercial settings aids in the improvement of the occupant's mood, concentration, and provides natural light effects, boosting the industry statistics. Employers and retailers across the globe are focused on enhancing the work & store environments to promote human wellbeing and gain cost & productivity benefits, supporting the market demand for human centric lighting systems.
Challenges Faced and Solution
However, high installation and maintenance cost is a major restraint to the global market growth. In addition, the rising adoption of wireless technology for lighting systems is expected to create opportunities for the human centric lighting industry. Wireless technology enables easy access to the lighting system and also proves to be a cost-effective solution. Smart lighting platforms under wireless technology help maintain lighting temperature and luminance. Attributed to this, the demand for wireless technology in lighting systems is creating huge opportunities for the human centric lighting market. HCL requires thoughtful planning and execution as it's a holistic solution. Lighting designers should be brought in at the beginning of the building process. The right types of lighting fixtures, lighting controls and automated shades should be specified with the provisions for all the wirings and power supply.
Conclusion
HCL will assist businesses in reducing expenses and maximizing revenue thanks to the expanded innovative solutions that these technologies offer. Modern businesses are entering a new era of opportunity and growth and any business's ultimate goal is to maximize income while lowering expenditures. Most industries benefit from HCL and this trend will continue in the following year.
This new concept of lighting installation may enhance the project capital investment by a fraction but definitely reduce the operational expenses with an increase in environmental impacts. HCL system will work well in the workplace relating to academics, research, or places where light is an important parameter to be taken into consideration. This new concept of lighting arrangements will slowly but surely find a space in reputed places to
every household in times to come.
Smart Home World issue for August 2022 is out now. Read Now
Also Read: In Conversation with Mr. Kirtee Siingh, Principal of Kirtee & Associates, Lighting Designer & Consultant
Advertisement
[adrotate banner="30"]