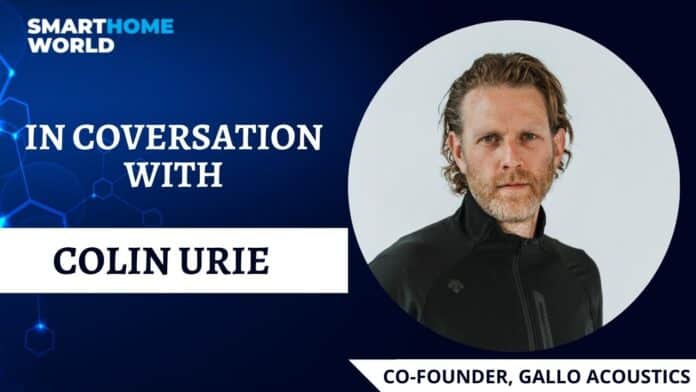 Advertisement
[adrotate banner="23"]
Colin Urie, Co-Founder, Gallo Acoustics speaks to Smart Home World about the company's journey, the UPS of their product range and their future plans for the Indian market. 
Tell us about Gallo Acoustics' journey so far? And your future plan for the Indian market?
Advertisement
[adrotate banner="34"]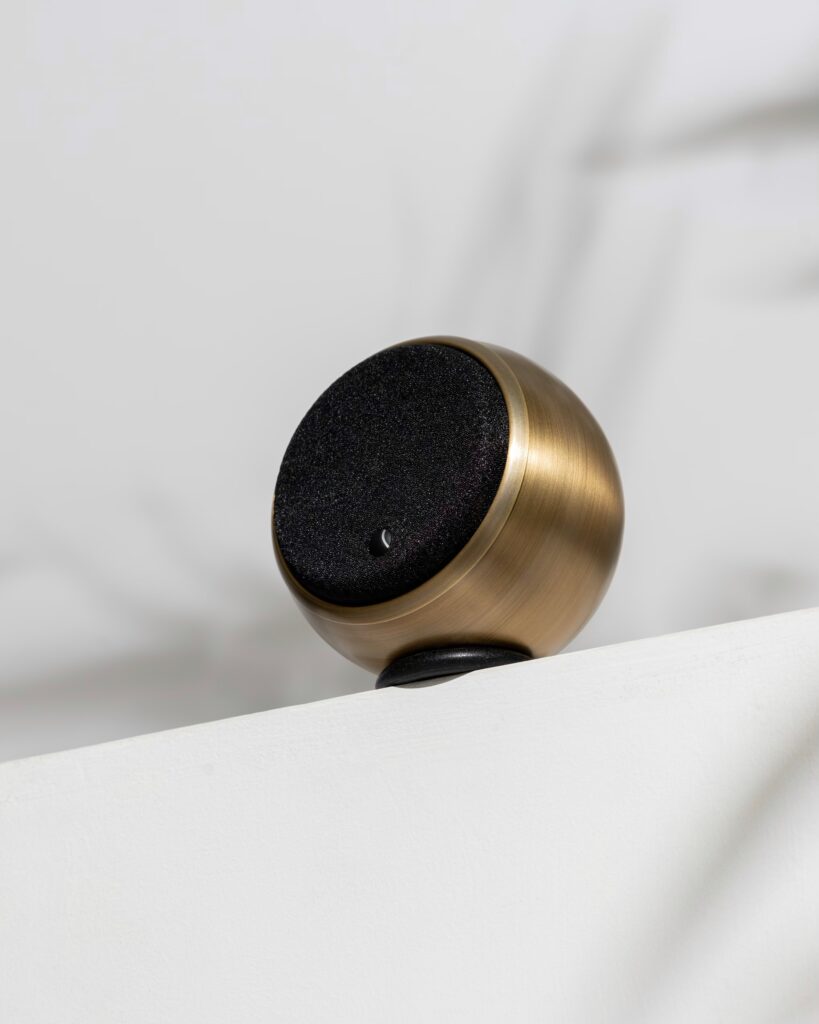 Initially, Gallo was an American brand, which was originally called Anthony Gallo Acoustics. In the 90s when Mr. Anthony Gallo designed the spherical Gallo speaker which was manufactured in New York; the speakers instantly became very popular amongst homeowners. Later, these speakers were launched worldwide. And my association in the initial days was of UK distributor and later on as a European distributor. We acquired Gallo in 2016 and it became a Scottish business company. We are now available in over 50 countries around the world.
You recently participated in SmartHomeExpo 2022 via your Indian Distributor Focal Audio. What are your insights on the Indian Market?
The Indian market is very competitive! I have observed that there is a great demand for innovative designs and customers are very receptive to colours. I admire the way they experiment with bright colours and vibrant metals.
In comparison to other markets across the world, where we around 15 colours option on offer. The popular choice is the black and white colour combination but in India, we see a great mix of all kinds of reds, golds, brass and copper hues which are in demand. It is a really good and really strong market for us.
The Indian market has always been strong for Gallo as the number of installers, particularly from the recent show are very keen on getting associated with our company. There are a lot of enquires calls that have been directed to our Gallo HQ. So during the show, we were flooded with inquiries, getting emails and web chats from installers who had seen the booth.
Would it be fair to say that India is pushing your limits and challenging you in terms of colours and prints?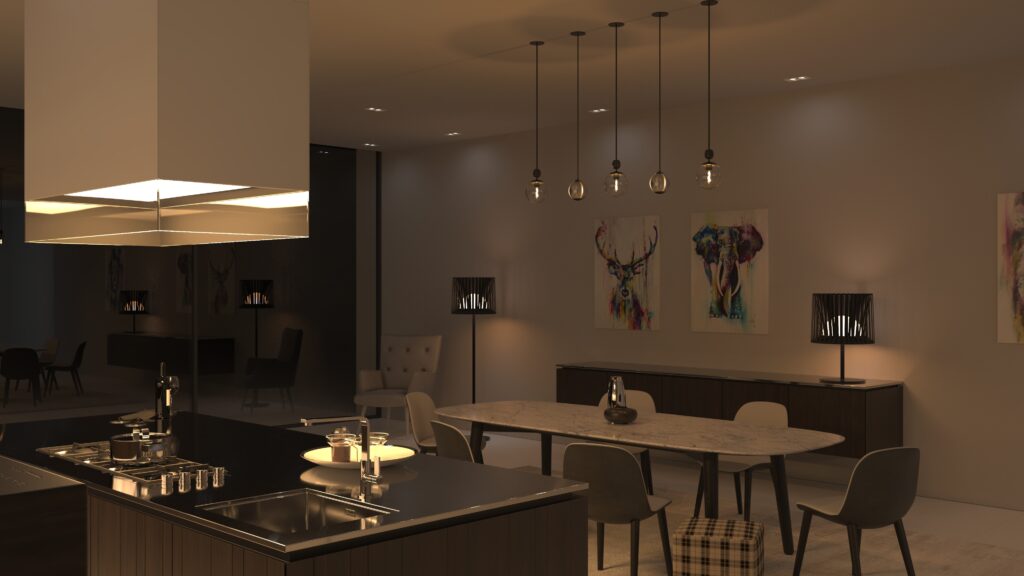 Yes, but in a positive way. We do get requests for customized ideas, accessories, and newer colour combinations. We would like to constantly innovate. And we are very receptive to feedback from the customers.
What are the latest developments and advancements the company is working on, and are there any plans of launching a new product range?
Yes, there's a lot of R & D happening and we are working on launching a futuristic range. The most recent range that we launched is the pendant light which is available in various colours. This range complements the speaker range and can be used together to enhance your space. We also launched our habitats outdoor IP 66 speakers. Plus, we have two or three new products in the development stage.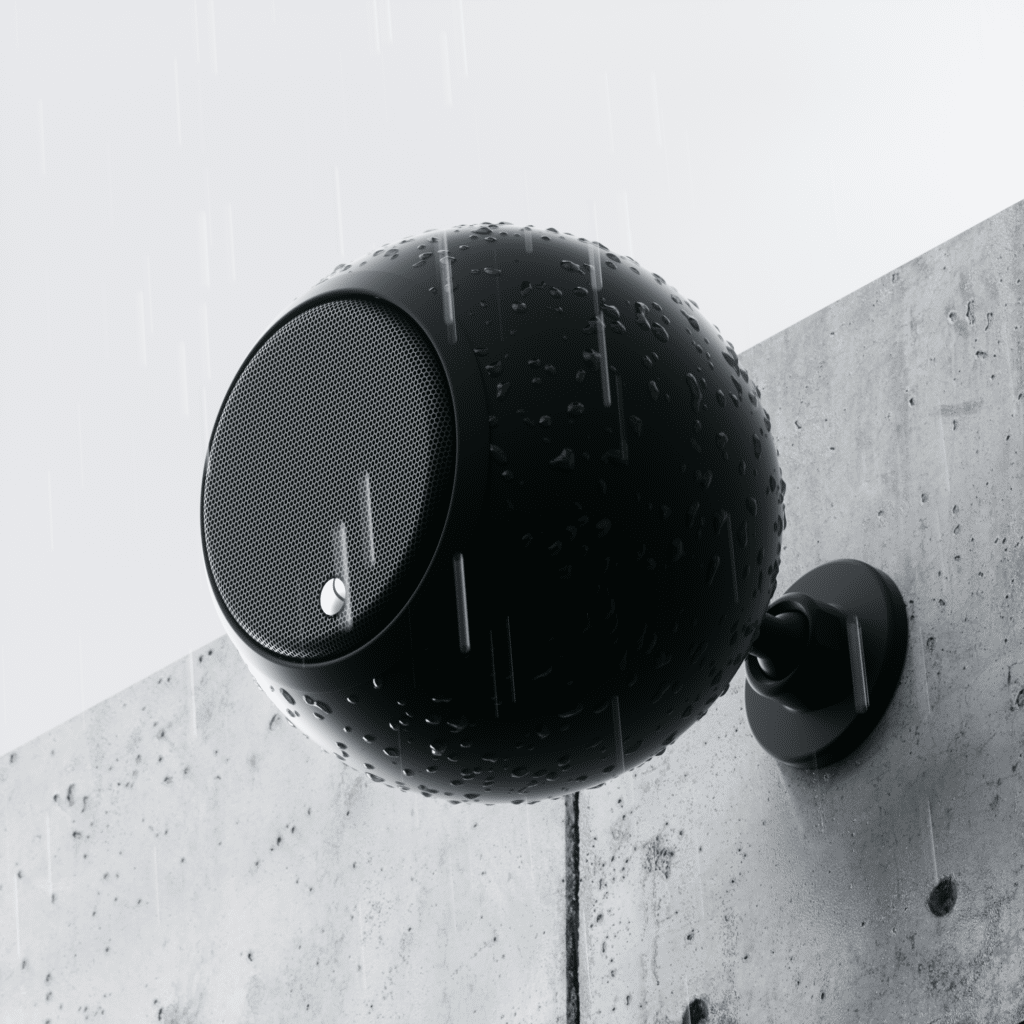 We have some futuristic lighting range, which is not for consumers to D I Y, it's mostly for system integrators to install, for clients to have the best possible light and the best possible speaker side by side in a row over a dining room table or a kitchen island is what we are aspiring for.
Many companies are in the market, with vertical standing speakers, Gallo's unique design stands out. How did the iconic shape come about?
When it was designed by Mr. Gallo, he wasn't trying to come up with a pretty speaker. He was trying to come up with a speaker that sounded the best. So the sphere was a deliberate design and the result was it was a very attractive option. We want to continue with this shape because it is a compact and well-appreciated speaker in the industry.
Tell us more about the patent on Gallo's unique Speaker.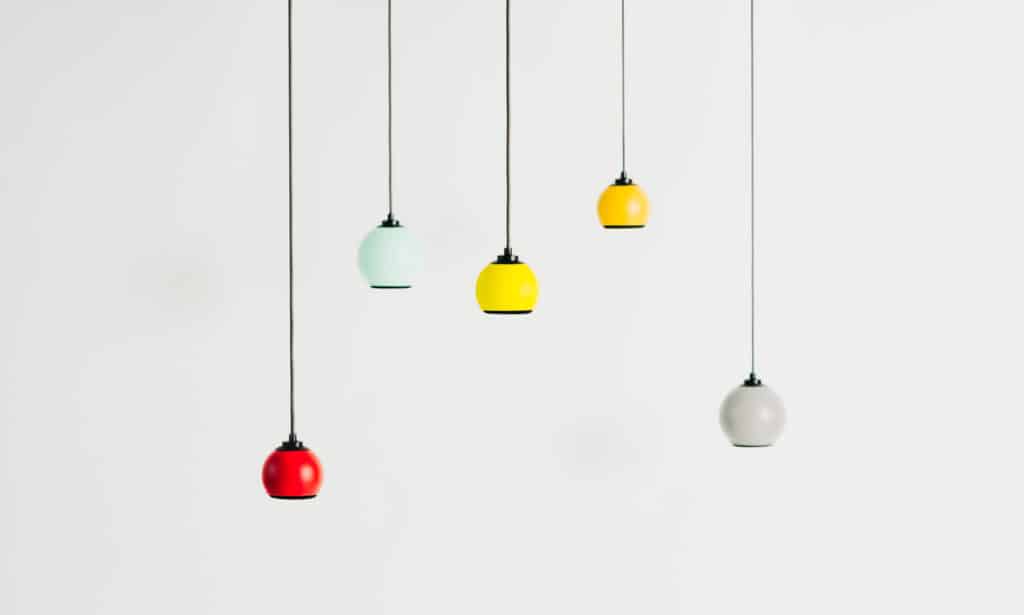 There is a design patent rights on the shape and there's also a patent on the material. We have a very special patented acoustic film material that allows you a huge volume out of a very small enclosure and in this case, it is just a 4″ sphere and 5″ sphere, compared to the speakers in the industry these are tiny, yet powerful.
How has your experience been with Focal Audio as a Distributor?
Our partners are doing a good job. They're working extremely hard and it's our job to support them in the best possible way. They share the market feedback with us and we try and deliver and meet up to their expectation.
Advertisement
[adrotate banner="30"]