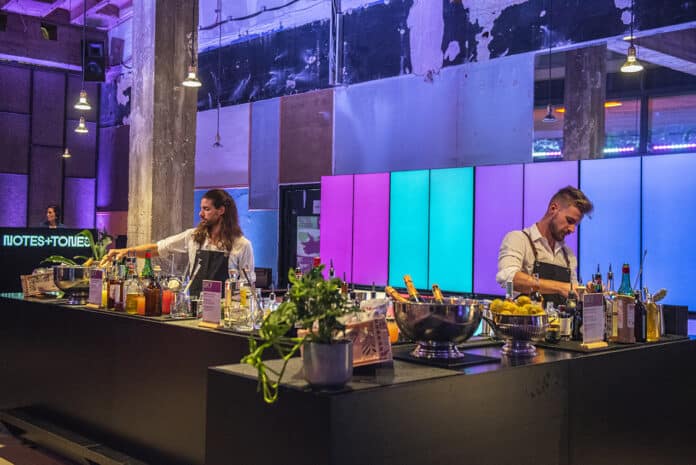 Advertisement
[adrotate banner="23"]
LG Electronics (LG) hosted a sophisticated party in Berlin to share the brilliance of its new MoodUPTM technology, unveiled at IFA 2022. Held in partnership with NTS Radio – a global online radio station and media platform – the event presented inspiring, mood-driven experiences centred around LG's latest kitchen innovation. With its revolutionary, colour-changing LED door panels, LG's latest refrigerator featuring MoodUP technology delivers unrivalled interior design flexibility and a new way to create a stylish, integrated kitchen.
Dubbed Notes + Tones, the party enabled guests to soak in the atmosphere and enjoy the new refrigerator's many moods and bold colours. The music was provided by NTS Radio, which synchronised the tone of each track with the changing colours and mood of the LED door panels, while LG dished up drinks that matched the many hues and artist-created themes of its game-changing refrigerator.
Advertisement
[adrotate banner="34"]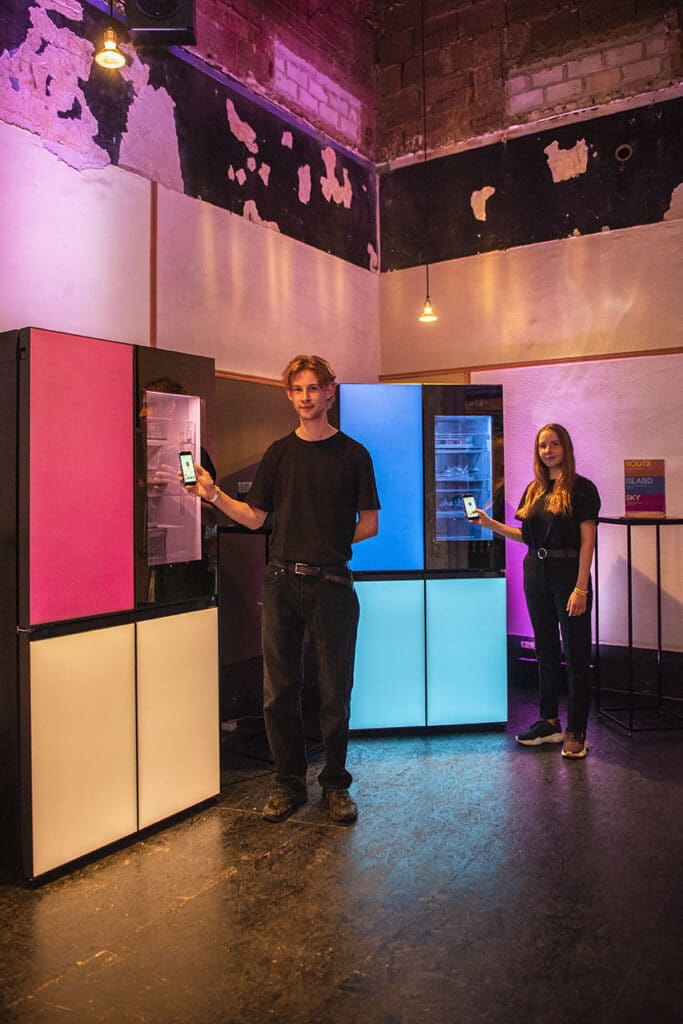 Taking cues from the creative potential of the new refrigerator with MoodUP technology, the Notes + Tones event showcased three themes: Roots, Island and Sky, by mixing colour, sound and flavour. 'Roots' featured a mix of warm, natural tones, reggae and jazz, and flavours like whiskey and smoke, while 'Sky' included bright, bold hues, glossy electronica, and punches of rum, mango and absinthe. A dynamic refrigerator installation with MoodUP technology cued shifts in mood throughout the evening. As the palette of the refrigerators shifted, the colours and lighting in the space, the genres of music in the DJ sets and the flavours on the cocktail menu shifted with it.
Along with meeting the new refrigerator with MoodUP technology and enjoying delicious, hand-crafted drinks, guests at the event spent an evening listening to great music, with themed sets programmed by NTS and which featured talented DJs Eva Geist, mobilegirl, Slim Soledad and Zakia. Notes + Tones kicked off at CAN on the evening of September 3.
Those in attendance could see how easy it is to change the refrigerator's colour or theme using the LG ThinQ™ app. Moreover, they received a specially-made cocktail matched to their favourite MoodUP look.
"The new refrigerator featuring MoodUP technology is a highly-evolved home appliance that can change colors to match users' moods and enhance the kitchen environment," said Lyu Jae-cheol, president of LG Electronics Home Appliance & Air Solution Company. "We are thrilled to be collaborating with NTS on this exciting event. They play with a broad spectrum of genres and sounds which made them the perfect partners to showcase the many moods and hues of the refrigerator with MoodUP technology."
Advertisement
[adrotate banner="30"]