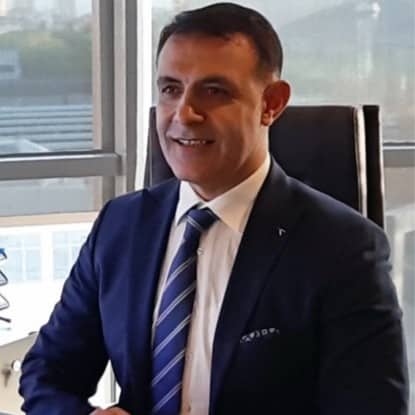 Interra is a Turkey-based company that develops both hardware and software for the smart home and building automation industry. Mr.Medeni Kahraman, CEO of Interra shared his thoughts and engaged in conversation to tell us more about MM Interra's plans for the Indian consumers.
India is a growing hotbed for the home automation and IoT industry. when talking about the Indian market how would MM Interra cater to the average Indian Consumer and what are MM Interra's main offerings?
Advertisement
[adrotate banner="34"]
Mr. Kahraman: The Building automation sector is a very special sector for the especially investor and also installers. It is something new and complex, but, if it is well managed, it can be beautiful.
We examined the Indian automation market and observed that most players are unable to build a trusting relationship with the customer. Our company, its products, and solutions are consistent, sustainable, and supporting the customers.
When customers ask for automation solutions, our first priority is to build a strong trust among the customers, that we are providing sustainable solutions to them. We have realized this is a big gap, missing from for the market. Ours is an integrated way of presenting solutions to the customers like it's a total package.
The pandemic has affected many industries, hitting tourism especially hard. How do you see MM Interra 's Smart Hotel Solutions working together with hotels to place public health as a priority?
Mr. Kahraman: Everything is now changing, human behaviours are also changing. Our lifestyle is also changing, so we have to somehow adapt ourselves. Our solutions, our concept, our way of, let's say, communication, our way of doing business. We have to change, this is exactly the time to change for a better future.
Our teams are now going to the digital as well. Internally & externally, we have changed a lot of things. From our logistics to marketing and sales, everything now is set up according to a more digital approach than before.
Let's say, that the person is placing an order, the system is automatic. Also, let's see the process in every department including the production site is also automatic. From getting all information to executing decisions, the logistics and finally delivering the product to our customers automating these processes has greatly prevented the spread of the infection.
In the hotel segment, we have changed the concept. and as you know, the people are going to the reception. and they are, they have many physical tasks before getting to their room.
The key card concept is also changing and now mobile applications are the way of the future. The doors automatically open the light switches on with sensors, the heating or cooling system is switching on and welcoming the client into the room.
The bottom line is, the more we avoid touch the fewer people will be affected. therefore, our solutions are perfect, especially for hotels and the residential segment.
Home automation in India is a competitive space, with new brands launching ranges of products almost weekly. what are MM Interra's plans to stand out in the Indian market?
Mr. Kahraman: When we conducted a search about the Indian market, we were afraid of how this market is so aggressive and extravagantly changing.
But MM Interra's biggest advantage is that the designing of both hardware and software is one hundred percent in-house.
This is very important because compared to other companies who are being selective in their procedures.
Since the hardware and software solution, one hundred percent is belonging to us, it allows us to offer consumers more flexibility and gives us a more competitive edge.
We can design fully according to the customer, as we are the decision-maker for all products. So when it is a big project, we can modify our solutions, to our customer's requirements. That is our strength and our biggest advantage in all the competitive markets, like India.
Moving on,
Lighting systems are another constantly evolving area of the automation industry, please shed some light on DALI lighting systems and KNX lighting systems.?
Mr. Kahraman: Normally the DALI system is very successful with lighting solutions. MM Interra offers two different solutions, one is a completely DALI solution and the other is the KNX lighting control solution.
If for example, we are dealing with a KNX project, we are providing the KNX package with a full solution sensor input. From the gateway to interior sensors etc is designed by MM Interra.
Our R&D department has developed the new DALI system concept with a complete package, meaning DALI input, even white tuneable DALI sensor, and master control including the visualization software.
With MM Interra the consumers have an option, DALI systems or the KNX lighting systems we can deliver both.
How would you describe the importance of a universal standard like KNX in the Home and Building automation industry? Would you like to elaborate on the association with KNX?
Mr. Kahraman: The KNX player were producing their components and devices in the past. I have observed over the last six years, is that most companies have a set portfolio with similar solutions.
But now with IoT, the concept is further changing, stand-alone products are not preferred and integration with multimedia and the internet plays a key role in development.
So if the architects or designer, is making decisions, they would need an integrated solution that is compatible with all.
We are currently putting our resources into the integrations of different solutions. We have produced different gateways for DYCON Ac, MISTUSBHI, Samsung, LG, and many other HVAC companies.
Our vision is to offer an integrated solution to consumers, and in the future offer compatible devices, creating a consolidated system. We are also working on integrating various systems, and their communication with each other. For example, in the hotel, you can interrogate many different solutions, many different systems, so the customer doesn't know what's going on behind, but he has only one device in hand. The mobile phone, with which he can control everything, from air conditioning, multimedia access control, lighting, heating, security, and more, is all at the client's fingertips.
Most buildings today have some level of intelligence to them. whether it is HVAC, lighting, security systems, or audio-visual devices, the question arises is there a way to maintain harmony between Architects, Interior Designers, and home/building automation Companies to truly create a smart building of the future?
Mr. Kahraman: Architects and interior designers are our main sources of information, before developing any new concept. When we work on hotels, for example, we take feedback from the lead architect while presenting our concept. Sometimes, the adding of a function becomes easier once we receive the architect's view. It is very important to work alongside when developing new ideas and projects.
To know more visit https://interra.com.tr/en
Advertisement
[adrotate banner="30"]