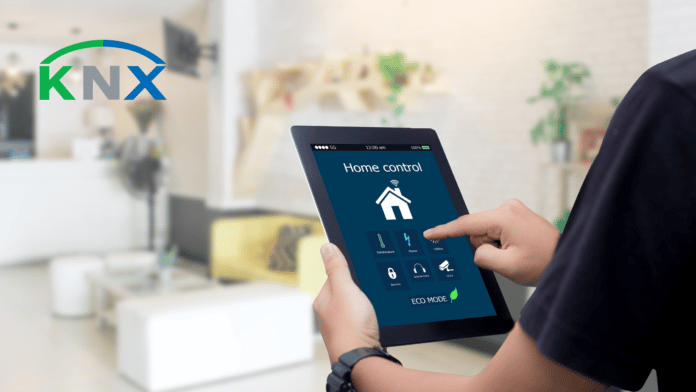 Advertisement
[adrotate banner="23"]
When you think of Smart Homes, does your mind immediately visualise cutting-edge technologies and futuristic solutions? If so, then you might be surprised to learn that Smart Homes have actually been around for 30 years – in the form of the KNX system. For those few who are not well-versed, KNX is a technical standard that enables you to connect any number of different devices to create a tailored Smart Home solution.
Giving an overview of the KNX systems' history and its growth, Bhavesh Doshi, KNX Tutor and CEO, Entelechy Systems says, "KNX was conceptualised in Europe in the early '90s and since last three decades it has evolved as the worldwide standard for home and building controls. It is truly a global standard. KNX brings many advantages to the user/owner/designers and specifiers due to its vast ecosystem, created over these years. There are more than 500 manufacturer members in 45 countries, and more than 8,000 certified KNX devices are available. KNX devices are installed in more than 190 countries, with 1 lakh partners/integrators in 175 countries. 161 scientific partners are doing research in 36 countries. These allow multiple options for all stakeholders in a project to select and install a system that is cost-effective, secure, scalable, sustainable, and connected. KNX has created a benchmark for a smart home system which is Global, Secure, and Connected."
Advertisement
[adrotate banner="34"]
Market Size and Growth Drivers
According to Straits Research, KNX Product Market Size is projected to reach USD 50 Billion by 2030, growing at a CAGR of 15.9 per cent. The global KNX product market size was valued at USD 13 billion in 2021. It is estimated to reach an expected value of USD 50 billion by 2030, growing at a CAGR of 15.9% during the forecast period 2022-2030.
One of the major reasons for demand drivers is people strive for high and modern living standards where they can access electronically connected devices such as television, refrigerators, smartphones, and other electronic devices. The demand for comfort is continually increasing when it comes to controlling air conditioning, lighting, and access control in residential and commercial segments.
Speaking about the raising demand for KNX-certified products Architect Rupesh Baid says, "KNX is widely accepted in India. The rising demand for comfort and versatility in the residential and commercial segment is expected to fuel market expansion in the coming years."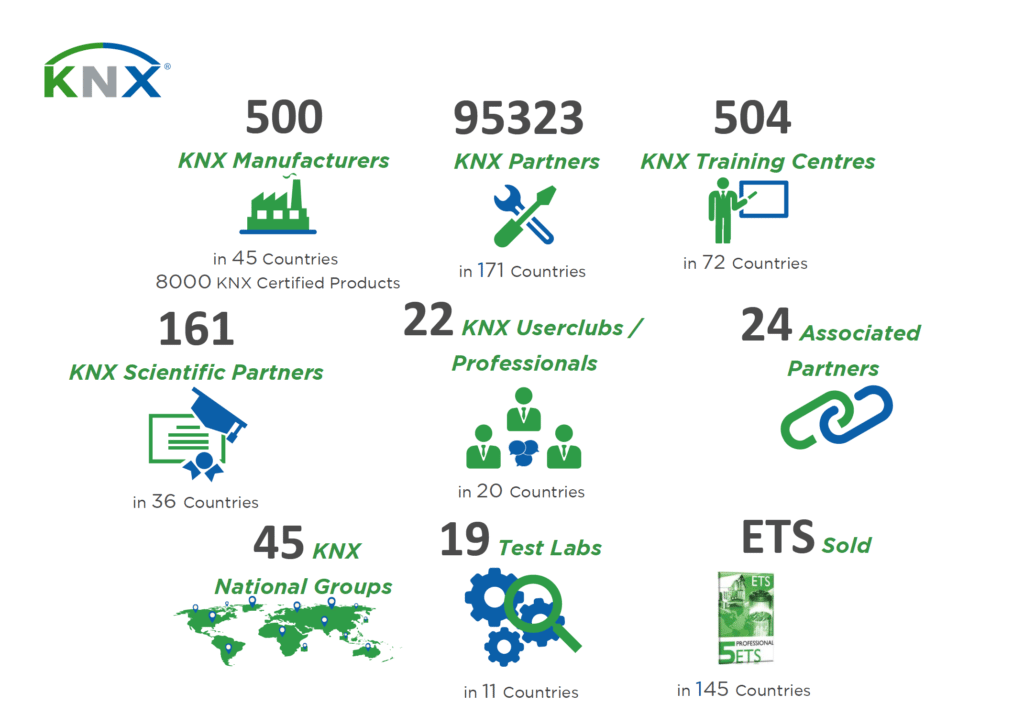 What makes the KNX system so unique and acceptable the world over?
KNX is a globally recognised standard, which offers the widest variety of Smart Home functions. KNX is a network standard, basically, an OSI-based network communications protocol based on three technologies: EIB (European Installation Bus), EHS (European Home Systems Protocol), and BatiBUS.
This network standard facilitates the integration of diverse applications from different vendors of smart homes and building technology, into one common project. KNX can be used for all possible functions and applications in home and building control ranging from lighting, and shutter control to security, heating, ventilation, air conditioning, monitoring, alarm, water control, energy management, metering as well as household appliances, audio, and lots more.
The KNX Protocol is widely used in IntesisHome and IntesisBox products. They function very well with smart homes and industrial building automation. The KNX is not constrained by hardware compatibility, a KNX device could be controlled by anything from an 8-bit microcontroller to a PC, based on the level of implementation and application.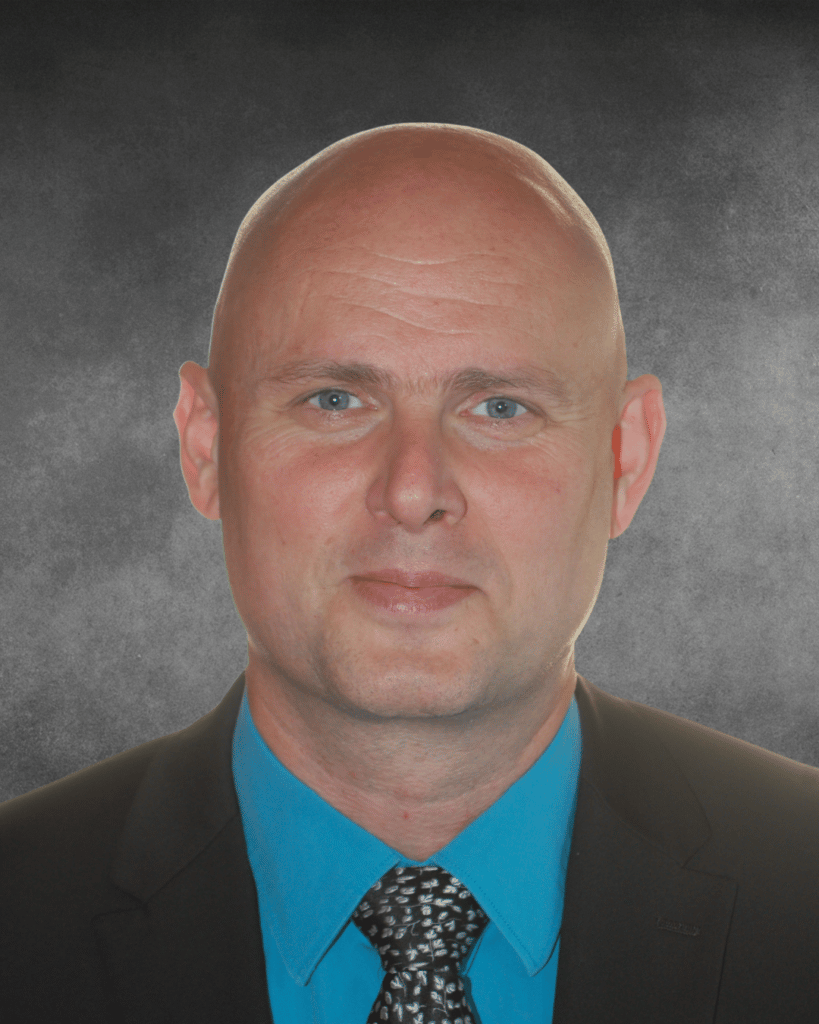 Speaking about the advantages and the compatibility, Joost Demarest, CFO & CTO of KNX Association adds, "There are numerous advantages to using smart technology in homes and buildings, it increases the comfort of the home and building; the network of smart devices is easily extendable; it improves the energy-efficiency of applications; individual room control: energy heating/cooling/lighting,) is only consumed per room, instead of being regulated in one place for the entire home. It also provides additional advantages, as the KNX system is an open system thanks to its international standardization (Europe EN50090, world ISO/IEC 14543-7-1 to 7 and ISO 22510, China GB/T 20965). The KNX system brings proven interoperability between products of different vendors thanks to the sound KNX certification scheme for products relying on third-party test labs. The KNX system brings an application and vendor-independent design and configuration tool, the ETS, which allows one to fully document one's smart home and building."
Communications That Support KNX
Twisted pair (Most commonly Implemented, Avg. bitrate: 9.6Kbits/sec)
Radiofrequency
Infrared Power line
IP/Ethernet
Typically, the KNX network consists of three major sets of components:
Sensors (e.g. push buttons, temperature, movement sensors)
Actuators (e.g. Dimming units, bulbs, motors)
System devices and components (e.g. Line-Couplers, Backbone-Couplers)
The devices and components are interconnected in any one of the communication mediums (mostly twisted pairs) to communicate data with each other to perform the required actions. KNX allows for ease of extending the network in an already existing setup.
The application program is loaded into the devices with the project design and commissioning software via a system component called an interface (serial or USB interface) connected to the PC and the bus. The two-wire installation bus is routed in parallel to the 230 V electrical power supply connects all devices and systems of the household technology together and transmits all the control signals.
KNX systems can be installed at required places and can consist of several KNX subsystems.
It follows a tree topology: Nodes (N) are assigned to a line (L). Several lines are connected via a mainline (ML) and form an area (A). Several areas are connected with each other via the backbone line (BL)

The basic unit of a KNX TP installation is a line that includes a KNX power supply (including choke), and usually no more than 64 other bus devices.
Branches could be taken out on bus cable to extend more subsystems.
No more than three repeaters can be operated in parallel in a line, meaning the maximum number of bus devices is 255.
Line Couplers could be used to increase the network further, up to 15 lines can be operated via Line Couplers on a line.
Cable Length:

Distance from power supply to a device: max. 350 m
Distance between any two devices in a line: max. 700 m
Length of a line segment: max. 1,000 m
Distance between two power supplies (including choke) in a line: as per manufacturers' specifications.
Individual Address:

Every device in a KNX system is assigned a unique, unambiguous number. This consists of three numbers separated by dots. The numbers depend on the position of the bus device in the topology:
The first number denotes the number of the area
The second number denotes the number of the line
A third number is a sequential number indicating the device's position in the line.
Interoperability and No Central Point of Failure
One of the two most important features that make this system popular the world over are: KNX is interoperability and can even be integrated with other automation systems. This interoperability with open systems and open standards has increased its popularity and demand amongst professionals in India.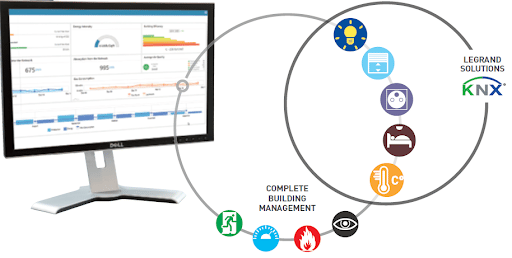 The second most important feature is the `No Central Point Failure'. In a KNX installation, there is no central point of failure so a minor fault will never trigger a system failure. Distributing the intelligence means that the outage will simply impact that single device or component, which can easily be replaced with an alternative from another KNX manufacturer. A quick physical swap on site and some reprogramming in the ETS by the system integrator will see the device up and running again, with no disruption to the rest of the building automation system.
Advantages of KNX
Decentralized Network Structure
Independent on the platform
Low energy consumption
Open standard
Millions of installed devices
Developed specifically for building automation
Standardized applications assure consistency regardless of vendor
Supported by hundreds of manufacturers
Tree topology appropriate for large networks
Choice of transmission media
Backward compatible with the former European Installation Bus (EIB)
Adapting to New Changes and Technology
According to Straits Research, "Growing popularity of Internet of Things (IoT) presents umpteen market opportunities for KNX and is predicted to be the world's top home automation system, and the connection with IoT will further increase this chance. With IoT technology and the most recent IoT breakthroughs, KNX is expected to generate prospects for KNX IoT manufacturers and system integrators. Due to this potential, KNX manufacturers have increased the application range of KNX products in areas such as energy storage, smart metering, energy management, mobility, renewable energies and smart grids.
The KNX IoT solution will enable the 'out-of-the-box' operation of the present KNX ecosystem while allowing for advanced setup and customization to an individual client or operational requirements. KNX installations could be linked using IoT integration by supplying URLs and credentials, such as a login-dependent interface for connecting KNX to third-party systems, on the other hand, the KNX IoT Point API provides a possibility to extend a KNX installation with devices communicating on an IPv6 network like e.g. Thread or Wifi. For the latter two extensions, KNX manufacturers are already offering the first solutions or developing the first solutions compliant to these new specifications."
The Solutions Developed to Secure Systems
KNX Association developed a robust security solution for wired (using twisted pair (TP) cable), wireless and IP-based installations, in the form of KNX Secure. There are three areas in which KNX Secure is expected to be used. Firstly, KNX installations include wireless radio frequency (RF) communication. Secondly, in buildings where it is difficult to prevent physical access to the installation (e.g. in public areas of public buildings). And finally, it protects against unwanted access to an installation via IP.
KNX Secure technology is standardised according to EN 50090-3-4, which means that KNX successfully blocks hacker attacks on the digital infrastructure of networked buildings. Moreover, KNX Secure meets the highest encryption standards (according to ISO18033-3, such as AES 128 CCM encryption). KNX Secure has been supported since version 5.5 of the KNX system programming software, ETS, and many KNX Member manufacturers have already launched KNX Secure products.
Industry Insights from Brands, Software Developers & Manufacturers
Lebenor Technologies Pvt. Ltd.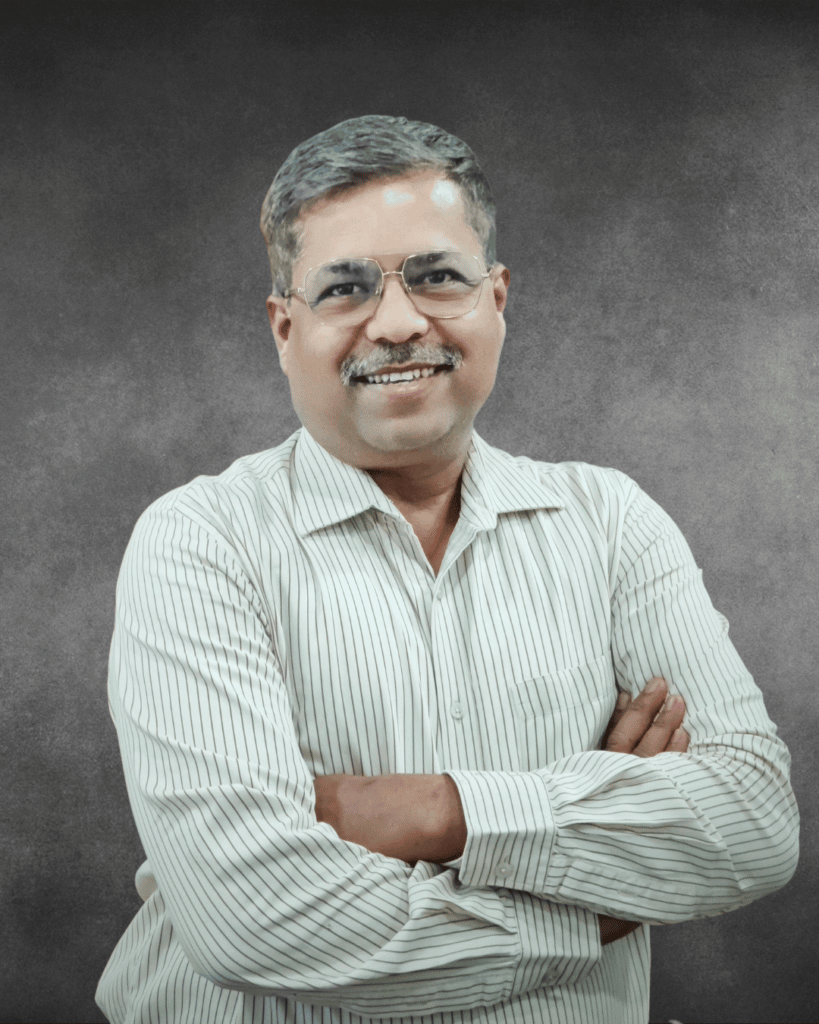 Lebenor Technologies Pvt. Ltd. designs, develops, and manufacture KNX products in India. Amarnath Kamath, Director, Lebenor Technologies Pvt. Ltd. shares his view on the same, "KNX products are interoperable and hence KNX based Home Automation System can be set up using KNX products from different manufacturers. Lebenor KNX products are unique and designed for India-specific markets. They are designed and developed by 16 KNX products and system integrators and are a `Made in India' initiative. A few of our KNX products are Ceiling Fan Speed regulator, KNX- Modbus converter, Daikin -VRV Gateway, KNX-BLE Converter and KNX Keypad."
Wired vs Wireless System
A wireless network is more flexible and adaptable compared to a wired network. Designers and homeowners of large-size homes are comfortable using wired systems for their long-term benefits.
Installation Guidelines
KNX-based Home Automation Systems are expected to be installed and commissioned by a certified KNX Partner. We have come across System Integrators who are executing the KNX projects without any formal training and using Crack/Pirated versions of the KNX configuration tool ETS. This leads to technical issues in projects and unnecessary discomfort to homeowners.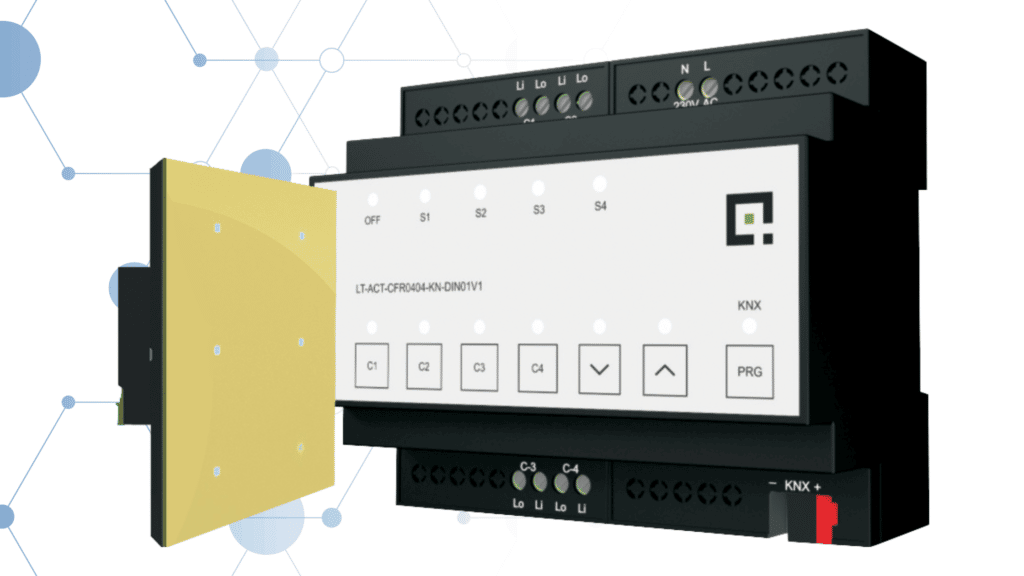 Hiten M Desai, National Head-Automation, GM Modular PVT. LTD., says, "GM Modular has been offering this advantage to all its customers since 2013. At GM Modular, we have executed simple as well as complicated Corporate Headquarters with the GBUS KNX range. All available talent pools, technology as well as innovative solutions are available to our customers.
GM Modular's GBUS KNX range is complete in all aspects. Our wide range of User Interfaces–Keypads, Touch Panels are the latest in the industry and completely updated in today's terms. The aesthetics of this UI are well accepted by the Architect fraternity and are all cost-effective. The entire backend range – actuators and accessories are constantly upgraded and tested within GM's R&D facility to ensure smooth installation and operation. System Integrators are constantly appreciating the robustness and performance of the hardware, including the ones that they have installed more than 8 years ago.
Several clients are happy with GM Modular GBUS KNX solutions. Ranging from Tiger Shroff, Parle Agro residence, Suniel Shetty, 256 flats at Ajmero Treon, Arihant Publication Office, etc. are some of the better-known projects."
Wired vs Wireless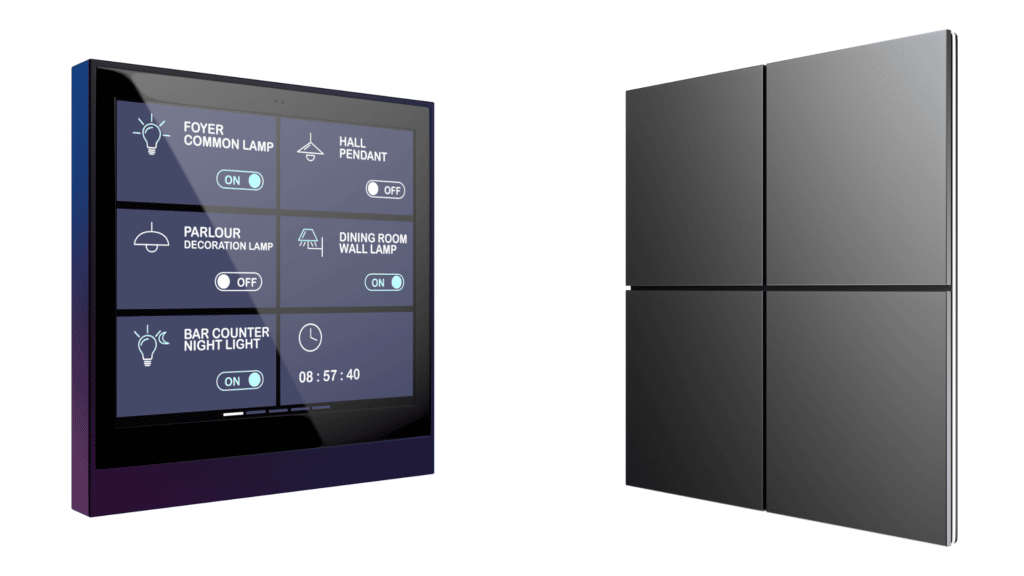 The customer base of Wired automation is different from the Wireless systems' customers. Of course, there are a few percentages of customers who switch over to wireless – due to the stage of site construction, budget constraints, temporary or second home, etc. However, most wired automation customers have experienced the stability of wired systems and hence prefer wired.
Nevertheless, GM Modular has introduced an equally brilliant wireless solution for such customers. The best-in-class i-FI PRO range of wireless systems seamlessly handles the need of the budget-conscious and renovation cases where retrofit may be the only answer.
GM Modular has not faced any mentionable challenges for the solution of the wired system in wake of the rise of wireless systems.
Installation Guidelines
As a magnificent standard of Automation – KNX has a wide list of guidelines to follow during design and installation. And GM Modular has been known to do that. All our sites are well discussed with the clients, the design is accurate, and the installation is perfect. DB dressing is one of the key strengths of GM Modular. We also ensure that all our sites are well documented and the file is handed to the customers for safe custody. These fair practices along with standard KNX guidelines are all that is required for GM Modular's GBUS KNX range of solutions.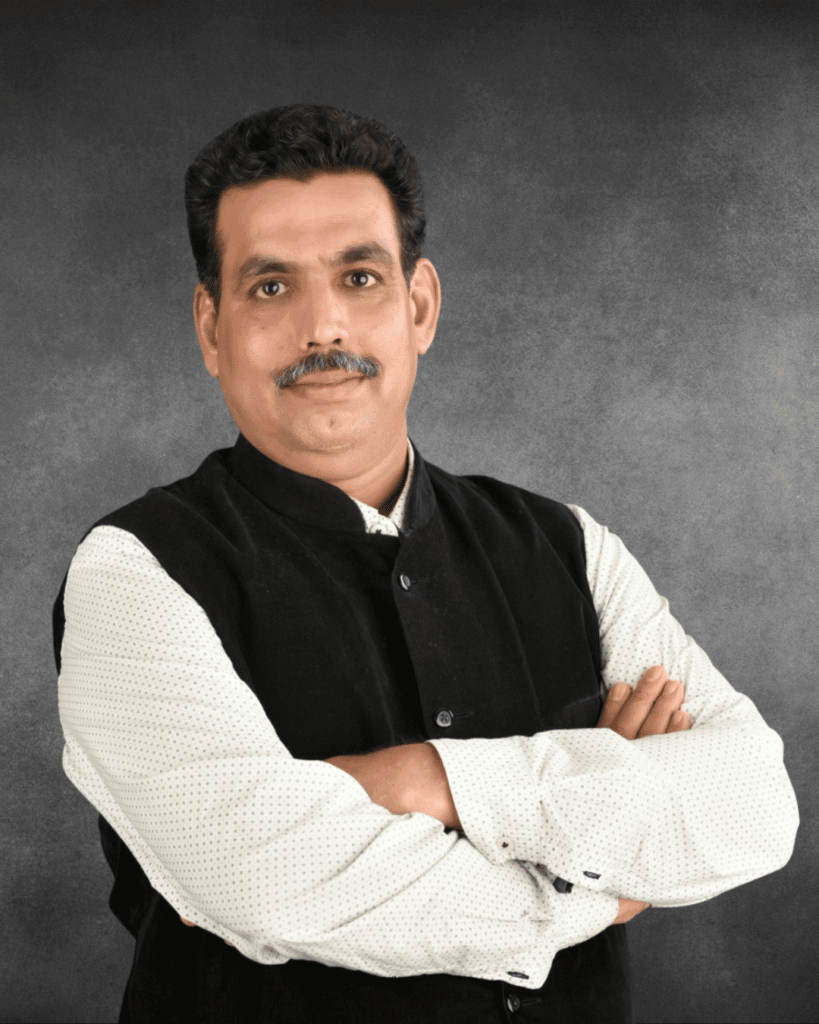 Srinivas Shanbhogue, VP Home and Distribution, Schneider Electric India says, "KNX solutions by Schneider Electric seamlessly digitize buildings and build intelligent connected systems that allow tasks to be performed with reliability and efficiency. It requires minimal effort during installation, operation, and maintenance. For example, the Schneider Electric SpaceLogic KNX is a tried and tested solution that is an interoperable, modular, future-ready system, built to cater to a variety of homes or a huge office complexes. Due to the device's flexible and 'smart' nature, it is easy to configure, order, and install. It is designed to increase comfort and security while decreasing energy consumption.
SpaceLogic KNX is a flexible and smart solution for different markets: retail, smart buildings, office spaces, hotels, and others. It has high functionality with a wide range of devices: KNX actuators, sensors, and smart home automation with Wiser™ for KNX.
Backed by years of research and technological development, the SpaceLogic KNX consists of a range of products and solutions to create one comprehensive system. They include: Actuators – Held as the brain of the KNX system, SpaceLogic KNX Actuators turn data into actions. Sensors – They act as the eyes and ears of the system by collecting information for the system to feed to the actuators and System components – It is responsible for feeding the accurate levels of power to devices connected to the system, Connectivity – with EcoStruxure™ Building solutions for remote control and monitoring, and integration to third-party systems. All SpaceLogic KNX solutions are KNX IP Secure compliant and backed by Schneider Electric's superlative cybersecurity.
Wired vs Wireless Systems
Adopting Wireless systems in a residential building can be a fair idea but when it comes to office buildings, hotels, critical buildings, data centres small/medium commercial buildings etc. we need to consider hybrid or Wired solutions for the time being. Most Wireless solutions use a proprietary protocol. Since no other manufacturer uses the same protocol there is no interoperability between the manufacturers at the field level. Moreover, the Wireless sensors are connected to the Wireless node /repeaters. The failure of one of the nodes or repeaters will affect multiple communication to the central location. On the other hand, the open platforms are well accepted nowadays with various possibilities of interoperability and integration with different manufacturers' products and solutions and giving full freedom of product selection irrespective of the manufacturer
Installation Guidelines
The Schneider Electric KNX range allows separate buildings to communicate securely via KNX IP security systems and routers. It uses the highest authentication and encryption standards defined by KNX and is compliant with Schneider Electric's world-class cybersecurity guidelines. The SpaceLogic KNX IP Secure product range provides you with a versatile solution to transform each installation into a more secure home or building.
It is safe to say that the SpaceLogic KNX architecture is secure where it needs to be. All the connections between key KNX devices are secured according to the latest KNX and Schneider Electric standards.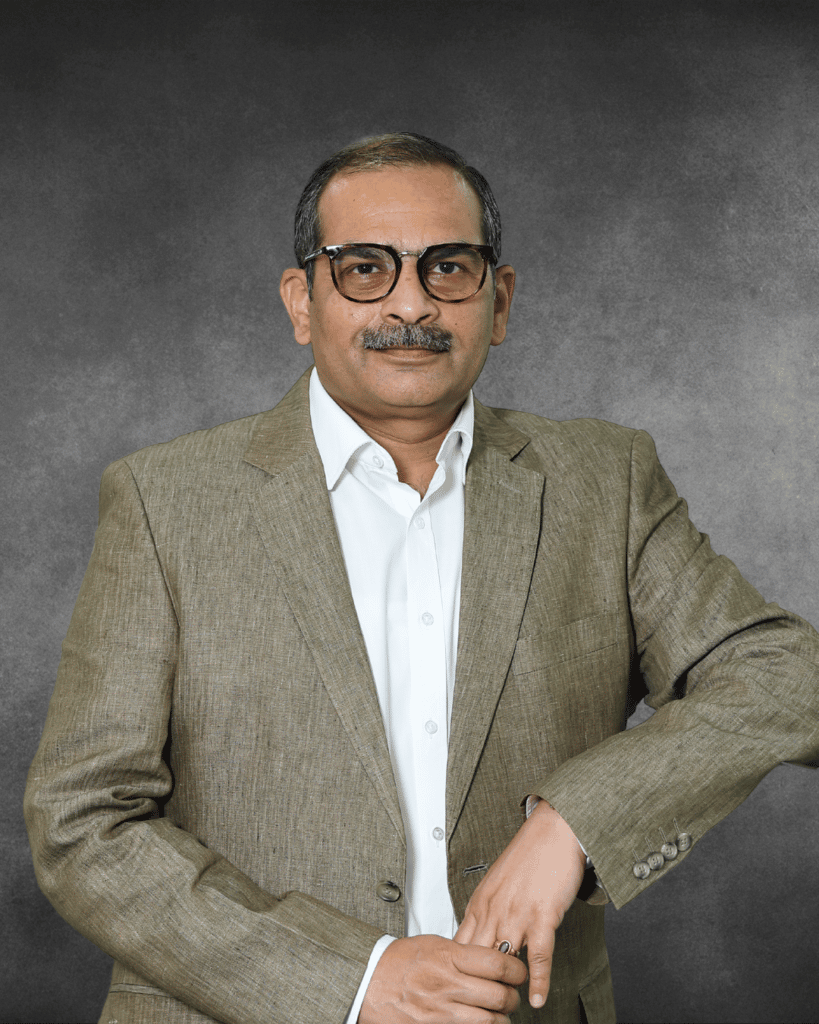 Sameer Saxena, Director-Marketing, Group Legrand India, says, "A global specialist in electrical infrastructures in buildings and a major force in new generation buildings, Legrand has developed its system to provide complete control of a building: BUS/KNX solutions. Legrand offers high-performing solutions which are a flexible and open system. Their Optimum Control is enriched with many possibilities: the comfort of lighting, room scenarios, and a combination of various functions. Simplified installation: mounted in the false ceiling or in the cabinet, the controllers simplify the wiring and can control all types of loads. Flexible, reliable, and consistent configuration: good system operation is guaranteed by the ETS software, the only tool which allows all the KNX devices to benefit from a powerful and shared configuration method.
The KNX product range is renewed and enriched to meet the new system requirements in the field of building automation. Our KNX system expands with the following categories: (1) Manual Controls (Living Now & Arteor ranges) (2) Controllers – ON/ OFF, Multi-Application Controller, Room Controller Unit (3) Dimming Controllers (DALI, 1-10V, LED) (4) Infrastructure Products – Power Supplies, Line Coupler, IP Router, Voltage Contacts, Cables & Connectors. Legrand has done some interesting projects in the medical and hospitality sector which include AIIMS (West, East & Central) & many renounced commercials like Kalyan Jewellers (East) & Mangalgiri (South)."
Wired Vs Wireless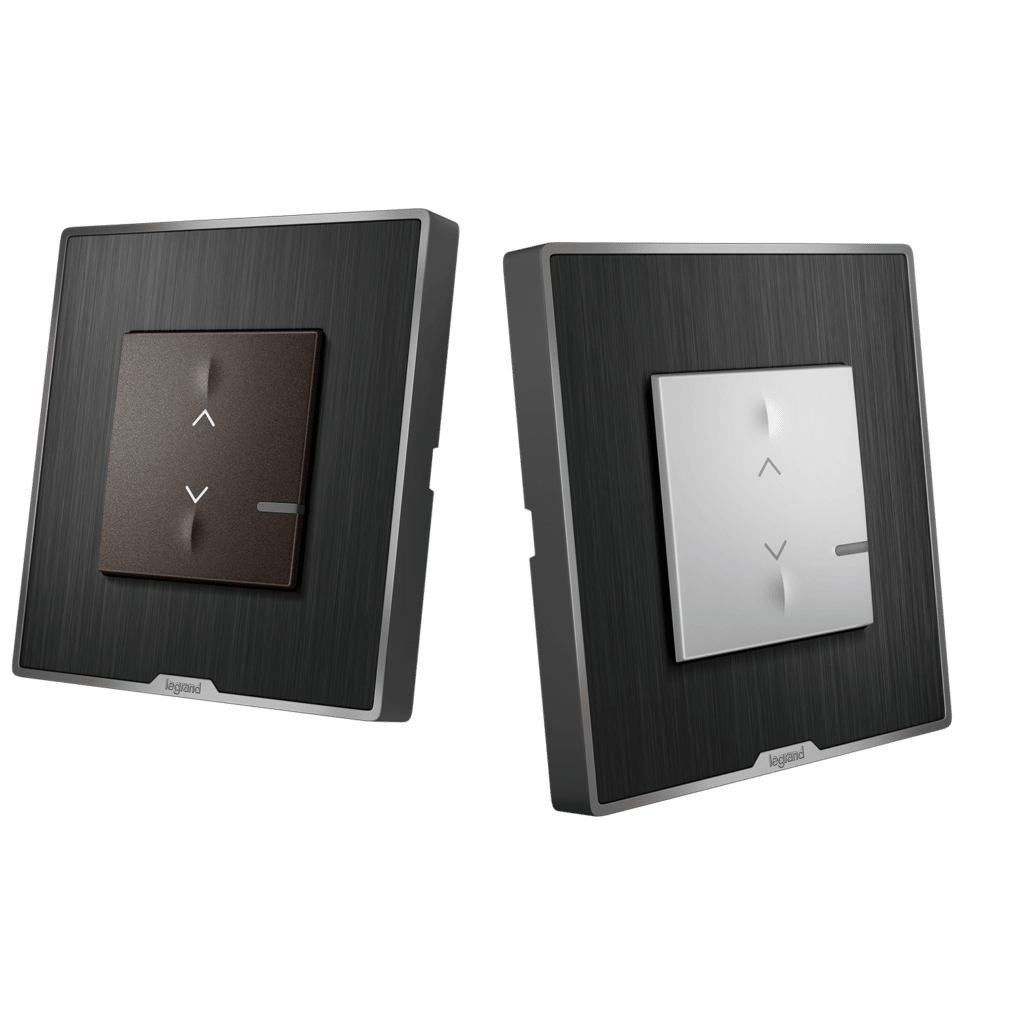 Home automation works by having a network of devices connected, either wired or wireless. Both these systems are meant for specific applications. For example, wired systems can be more reliable/robust in large installations which requires integration with Building Management systems since they typically use shielded cables and there is no interference from anything to the signals that move in them.
Installation Guideline
KNX is not a DIY system. It requires a KNX-licensed System Integrator who takes care of the design of your home automation and the planning of the installation and configuration of devices and the system. System integrators use specialised, manufacturer-independent ETS Software, whereby the manufacturers' product data is contained in the ETS database. System integrators can use this tool for connecting products from different manufacturers and from different application domains to form a single installation. Our products are KNX certified and can be easily installed in the buildings.
Escala Tech is a distribution partner for Interra in India. Pulkit Mathur Founder & CEO at Escala Tech shares his views on solutions available in India. "Interra offers a wide gamut of solutions with an in-house hardware and software development team and a strong focus on R&D. The company ensures frequent new launches. Their product range covers solutions for residential, commercial and hotel projects. Interra's KNX products include keypads, wiring accessories, and touch screens in fascinating colours and materials. They offer unmatched functionality in their segment. They also offer AC gateways and Concierge servers. Interra as a company has a rich history of more than 14 years, and it boasts of a few very prestigious projects like Swissotel- Bosnia, Infantes Sagres -Portugal, Best western LVIV- Ukraine, Radisson Blue- Turkiye, Marriott Hotels- Turkiye and Just Work – Turkiye."
Wired vs Wireless Systems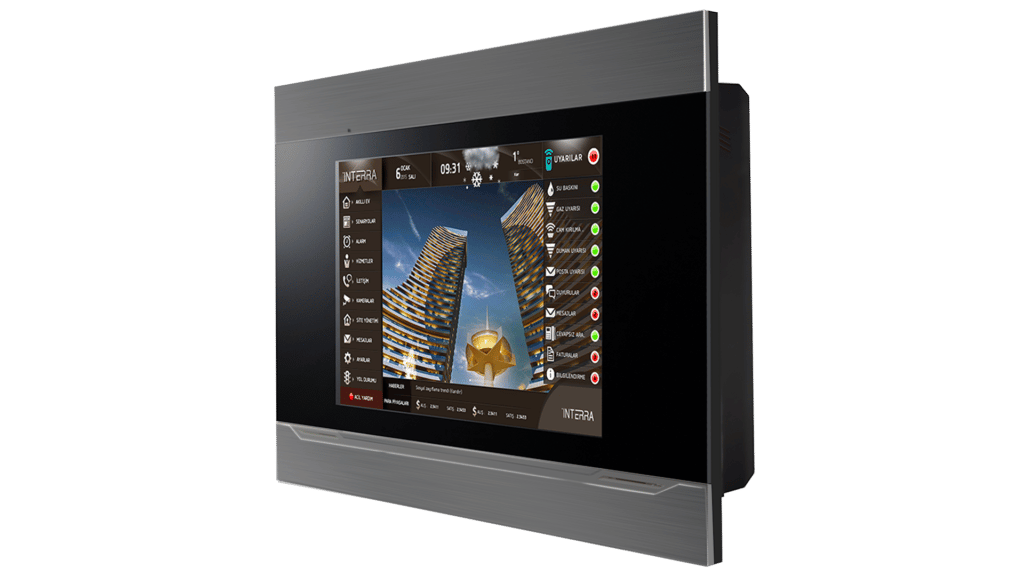 We are rather excited about the increasing popularity of wireless systems in India, Home Automation has always been a niche industry in India, growing at a snail's pace, but with the onset of wireless systems, the growth trajectory has picked up, and there is increased awareness about Home Automation, more people have started considering Automation for their Homes, which is good for the industry. There are no challenges because the industry is still in the growth stage and has enormous potential for everyone to grow.
Installation Guidelines
The System Integrators in India are well-equipped and trained in their work, with Interra's unique range of products, Escala Tech has developed many `use case scenarios' which can add value to the end client. The brand is keen to assist the budding System Integrators in ensuring that they are seen as a solution provider rather than box sellers.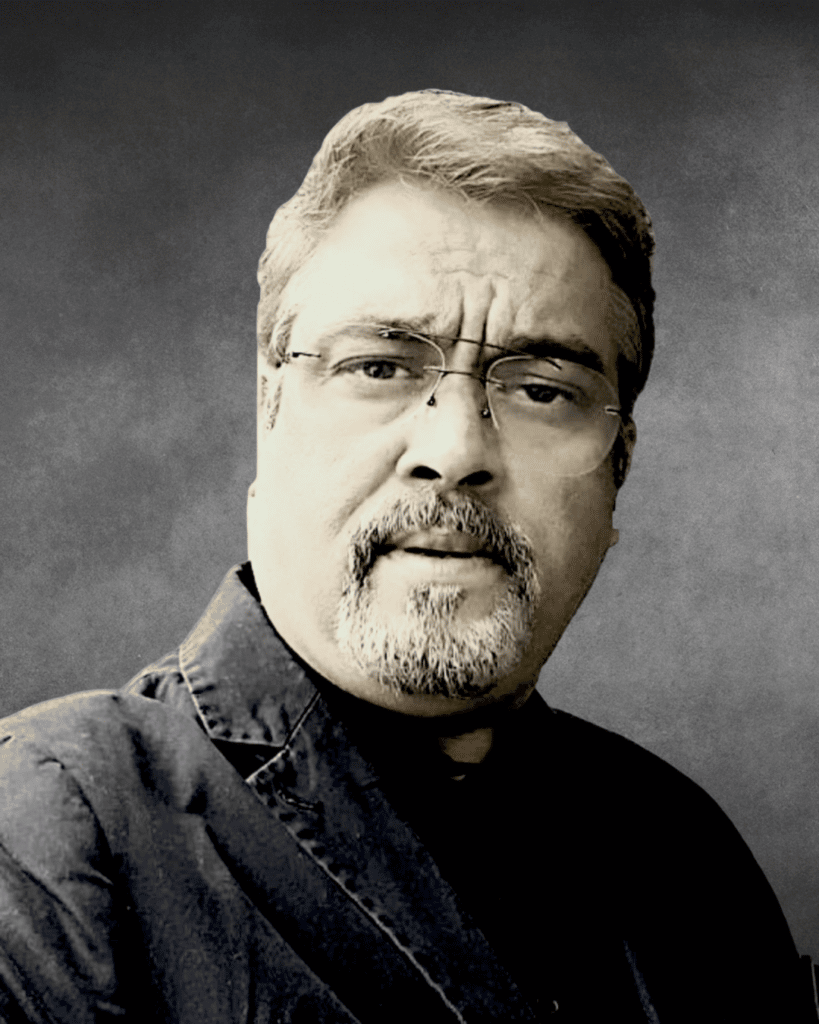 "As a first-generation company with modern ideas and a philosophy of being the best rather than the largest integrators in the automation field, Entelechy Systems constantly strives to create new solutions based on innovative ideas while keeping progress with evolution in global technologies such as KNX in the field of Home and Building Controls," says Bhavesh Doshi, KNX Tutor and CEO, Entelechy Systems.
Wired vs Wireless
With the increasing popularity of wireless systems, it becomes an obvious choice for projects where wiring is not possible or where wiring is already done as per conventional methods as wired systems are only preferred where wiring is possible. Even though wired systems are much more reliable than wireless, lower wiring costs make wireless networks increasingly popular. Configuration of a wireless system is easy, less time-consuming and can be done on smart android and apple devices as compared to a wired system which involves programming using laptops. Wireless systems involve comparatively reduced maintenance and installation cost and are easier to operate. KNX was well aware of the development of wireless systems when it launched KNX IoT in 2016, well ahead of most companies.
KNX IoT along with KNX RF (which is well established in Europe as a wireless standard) will penetrate the market at a steady pace, globally. KNX IoT along with the new software tool ETS6 ensures interoperability and seamless integration between KNX wired and wireless products. Market dynamics would change, and so does the systems. Since KNX is flexible/ adaptable it is best suited to meet new control requirements. So there seems to be no threat to KNX systems.
Technovo Distribution Pvt Ltd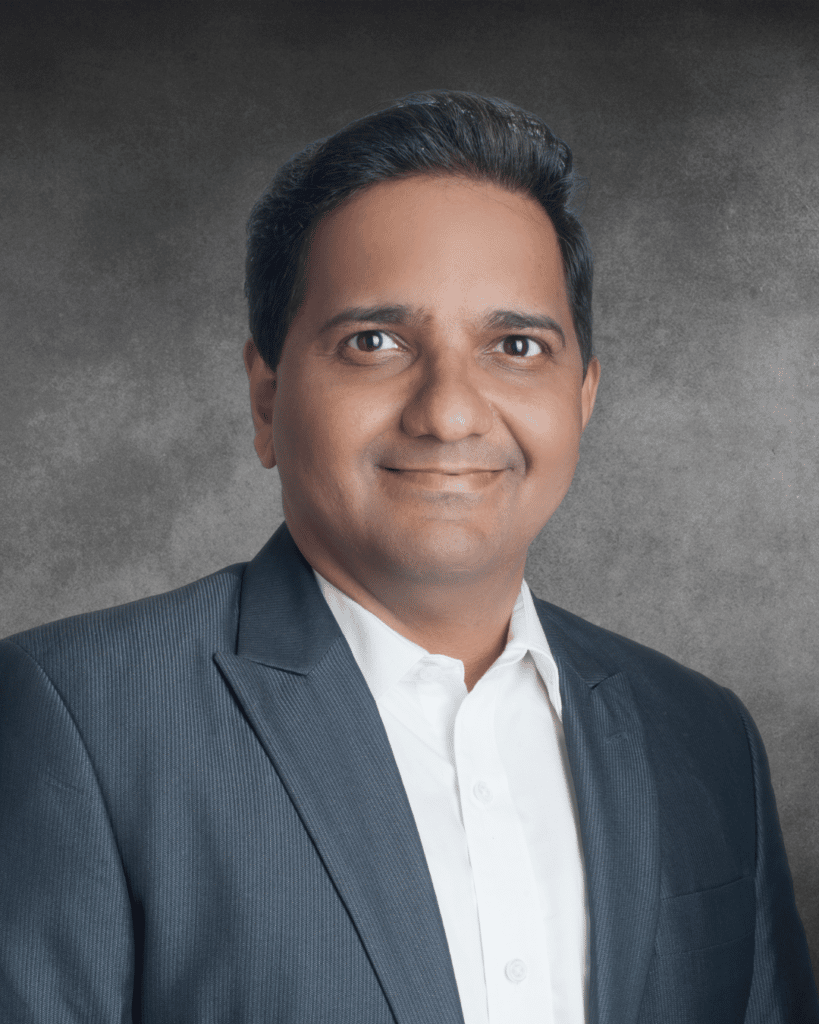 Sudhir Joshi, Founder and Director at Technovo Distribution Pvt Ltd. Says, "Eelectron is an Italian company that manufactures electronic devices, hardware and software on KNX standard. Eelectron product range addresses building automation, hotel automation and home evolution sectors with a deep focus on complex environment management and experience in integrated solutions. Eelectron products are installed in more than 36,000 hotel rooms, luxury villas, and large residential complexes worldwide."
Wired vs Wireless
Wireless and Wired solutions are completely different solutions targeted at completely different customers and residences. Wireless products are good for small houses with limited integration and Wired solutions are best for complex integration and bigger solutions. Wireless products lack stability and durability. Wired solutions so far have won the confidence of Integrators and specifiers. However, Wired solutions are important to increase the reach of the home automation industry and an increase in wireless solutions will help wired solutions in the future. Specifiers who are not doing automation currently will start using wireless products because of the price and will eventually graduate to wired solutions for bigger and more complex projects.
Installation Guidelines
My suggestion to integrators will be to focus more on DB dressing and to follow the best standard procedures for installations. I will also suggest Integrators focus more on their programmer`s technical training which will lead to hustle-free installations.
HMS Industrial Networks India Pvt. Ltd.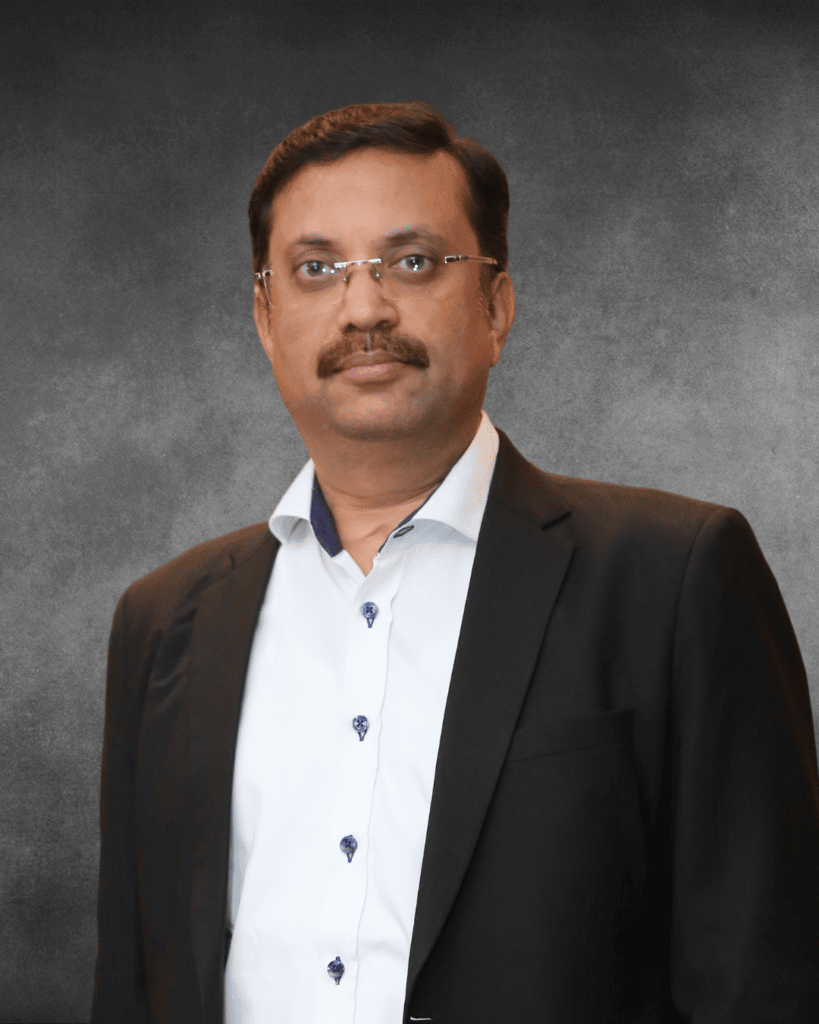 Santosh Tatte, Country Manager, MU-APAC, HMS Industrial Networks India Pvt Ltd., says, "HMS offers an Intesis product range for Building Automation systems (BMS) and Home Automation. We offer Intesis Protocol Converters/Gateways for BMS that offer connectivity to different BMS protocols such as ASCII, BACnet, DALI, KNX, LonWorks, M-Bus and Modbus. We also offer Intesis AC Interfaces which support almost all popular and commonly used HVAC brands.
Intesis Protocol Converters have been specially designed to allow bidirectional control and monitoring of all parameters and functionalities of users' building automation projects. We provide Intesis MAPS (Multi Addressing Points Solution) tool for easy and quick configuration of Protocol Converters. Intesis MAPS supports all the protocols available for Intesis Gateways providing an easy, consistent way to program all user integrations, regardless of the protocol they use. Just One Software to Rule them All.
With more than one decade of experience in KNX integration of AC systems, Intesis offers individual and centralised solutions, as well as a universal interface based on infrared communication. Integration of HVAC systems into any KNX system is a process that includes, or takes into consideration the benefits such as improvement of energy consumption, improvement of the user's comfort, easy integration, cost-effective solutions, control over the most significant signals, etc."
Wired vs Wireless
Wireless systems open up new opportunities for connectivity solutions like Intesis for BMS and home automation systems. Intesis wireless connectivity enables users to create a robust and reliable wireless connection to hard-to-reach locations, where cables are not desirable. We offer Wireless connectivity solutions for HVAC in any Home Automation or Building Automation system. And our Wireless solutions are equally reliable and accepted by the users.
Installation Guidelines
The overall design and solution will depend on the project. If it is an existing building where some of the devices are already fitted. Or it is a new design/construction and the solution provider can consider the latest technology. While considering smart solutions for building, the solution provider has to offer cost-effectiveness and stability of integration. It is important that the complete project requirements and user's expectations are understood properly and the right solution is offered.
Intesis BMS and Home Automation products are simple and easy to install. They are best considered at the time of designing the facility. It is easy to integrate and plan to connect HVAC to KNX systems using Intesis AC Interfaces during the design phase. This provides enough flexibility for the architects and the construction team to make proper provisions for simple and effective integration.
Miantic AV Distribution Pvt. Ltd.
Miantic AV Distribution Pvt. Ltd. offers Control Processors of RTI Control mounted in the rack or cabinet, quietly providing the reliable control options necessary to have complete command of every aspect of a single room, or a whole house. The Kordz KNX Certified Cables are designed and engineered to meet the exacting requirements of KNX certification. This professional-grade high-performance cable is designed for systems technicians and supplied in a 305m professional pull box. The Black Nova Stylish ALBA and ARIA keypad series are Smart Design Keypads and Touch Panels providing unparalleled user experiences. Black Nova Collections are designed with bold personality and obsessive attention to every single detail. Tyba Turn 2 can control light, audio, shades, climate, etc. Turn 2™ works natively with KNX®, providing the flexibility to integrate with an almost unlimited range of products and brands.
NETx Automation Software GmbH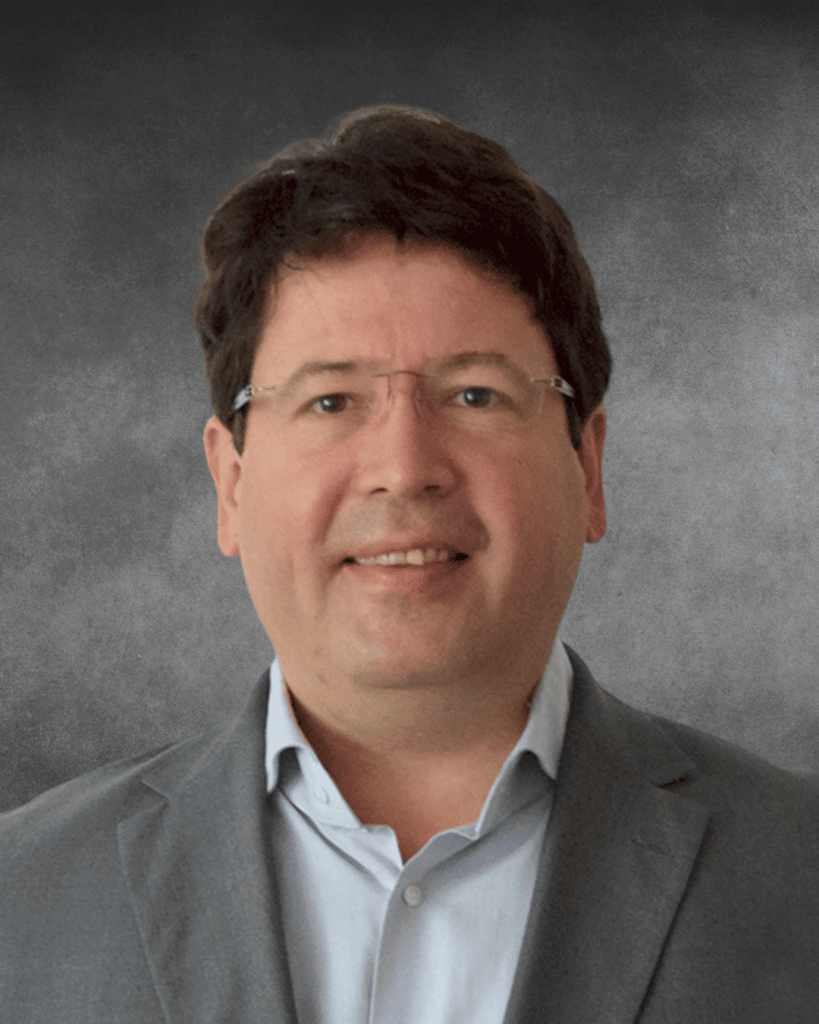 Paul Furtak, CEO, NETx Automation Software GmbH says, "NETx Automation 20 years back developed and installed its first software solution for supervision, control, and management for a large commercial facility in Germany using KNX. Since then, we kept evolving our solution to address the current and future trends of modern building systems.
Our current software solution, the NETx BMS Platform comes with the ability to connect a KNX project of almost any size to the entire building involving distributed systems. It offers seamless connectivity options to all industry standards including IoT and Cloud solutions. NETx offers tailor-made automation solutions for any type of building project. Another significant advantage of our solution is scalability to unlimited data points. Be it a private home, single office floor, high-rise building, airport, or as large as a smart city the NETx BMS Platform can handle it.
Our product range consists of reliable server systems, shading control systems, visualizations, and energy reporting systems. All products are based on open standards like OPC, KNX, BACnet, Modbus, or SNMP. Multiple interfaces to DALI Lighting, hotel management software, door lock systems, etc. allow a broad application area.
Wired vs Wireless
KNX offers one of the most advanced wireless communication, based on Radio Frequency (RF). Many reputed manufacturers are producing such components. Therefore, KNX is unique that it offers various communication mediums including wireless, allowing users to even have a hybrid installation of wired and wireless systems leveraging the strength of each. We currently see a trend of using wireless systems in small installations. But KNX continues to grow strongly in mid and enterprise installations due to its obvious strengths and reliability factor. We at NETx are also complementing such projects using KNX, by extending the possibility of realising advanced applications related to supervision, control, and management of the automation system. This is where the future of smart building lies and we are happy to be in that space.
Installation Guidelines
NETx software offers a wide variety of applications ranging from gateway functionality to BMS functions to visualisation. Via our software, an additional layer of security can be provided to a KNX installation. Our NETx BMS App Secure solution developed exclusively for KNX installers makes integration of KNX installation very simple and fast. So generally following a good ETS structure and having an adequate network infrastructure should be a good starting approach towards implementing our software as a headend control platform. We offer extensive training and documentation to our partners to make the work fast and easy for them. Also, a top-notch and highly responsive tech support function adds to the convenience of using our software.
I-Luxus GmbH is a German brand. With the advantage of having a skilled board with 15-20 years of background in the building automation market, I-Luxus focuses on KNX. EPHESUS KNX Controller has a stylish and simple design; Produced from zinc alloy. At first sight, it is perceived as a KNX-based thermostat controller. However, it is not only a thermostat but also a KNX-based room controller. This product features a simple interface design with temperature, humidity, and ambient light sensors. This ensures a high level of comfort and energy efficiency in your environment. With a single touch you can comfortably control air-conditioning, lighting, curtains/blinds, activate/deactivate sound systems, or scenario management.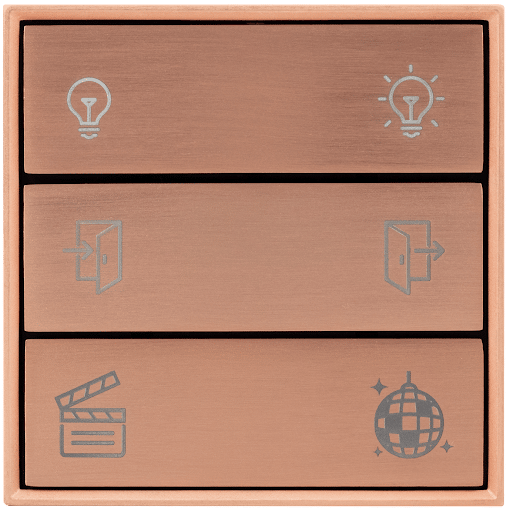 ATHENE Switch Sockets Collection offers special solutions for horizontal and vertical architecture with its boutique design and craftsmanship concept. Athene KNX push-button offers the latest technology with remarkable design. EOZ KNX Touch Panel features a slim, sleek, and modern design the EOZ KNX Touch Panel makes controlling KNX devices simple. Using a 7'' or 10'' capacitive touch screen and powered by the I-Luxus software, EOZ allows controlling of lighting, shutter/blinds, HVAC, and camera devices. Users can create custom timers, and scenarios and fully customize their own EOZs using an intuitive drag-drop widget-based UI. An embedded intercom application is also available. Remote access and control are supported using EOZ mobile applications. Connected to sensors, the EOZ KNX Touch Panel alarm module brings security to your building and notifies your paired mobile devices in case of an alarm event.
Advertisement
[adrotate banner="30"]