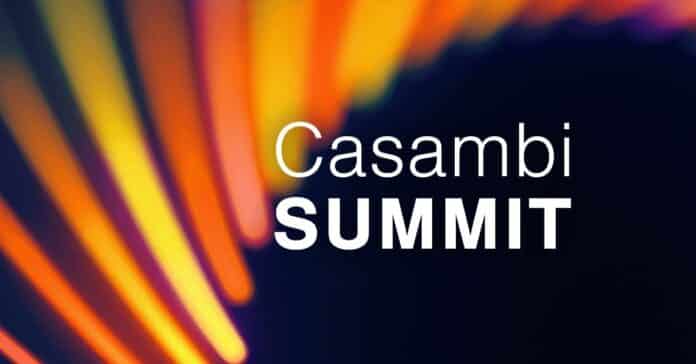 Advertisement
[adrotate banner="23"]
On 12 May 2022, lighting professionals from all parts of the world convened at the Casambi Summit. This was a virtual event tailored for a community that was keen to discuss the major trends influencing the smart lighting market and to share their visions for the year ahead.
A full day of keynotes, product launches, case study presentations, virtual exhibition booths, breakout sessions, and networking opportunities – all curated with the aim of inspiring and informing of the limitless possibilities afforded by the latest technology. This one-day virtual event had multiple industry leaders presenting including Kari Mettälä, CEO, Casambi; Timo Pakkala, Founder, Casambi; Simon Allford, President, The Royal Institute of British Architects; Francesco Anselmo, Technical Program Manager for IoT Solutions, Google and many more
Advertisement
[adrotate banner="34"]
The day began with a keynote address from Karl Mettälä, on "How do we transform an industry, inclusively?", followed by a presentation by Timo Pakkala presenting "Casambi Technology: A Vision for the Future" on the main stage.
The summit featured a panel discussion on How Digital Ready is the Building Industry?", where along with Francesco Anselmo and Timo Pakkala, Raoul Wijgergangs, CEO, EnOcean; Rob Mitchell, Director of Business Development, Hoare Lea; & Guenther Johler, Senior Director Product Management ECS, Zumtobel Lighting, also presented their expert opinion on the subject. Multiple Case studies were also part of the summit where system integrators & designers showcased the use of Casambi Technology in the projects. These sessions drew a lot of attention since viewers were able to experience how Casambi's cutting-edge technology converts space into a smart space. As engaging as these case studies were, it was made even more successful by the addition of a live Q&A. 
Breakout sessions and programs in expo booths picked up steam as the main stage sessions progressed. Major international brands such as Helvar, Holders Technology, Adquio, and Formalighting, among others, presented their products at the summit's virtual expo. In addition, the breakout sessions covered issues such as sustainability, wellness, and lighting quality.
As the day came to a close, viewers were able to virtually network with one another while Mark McClear, General Manager, Casambi North America, offered the closing keynote.
Advertisement
[adrotate banner="30"]