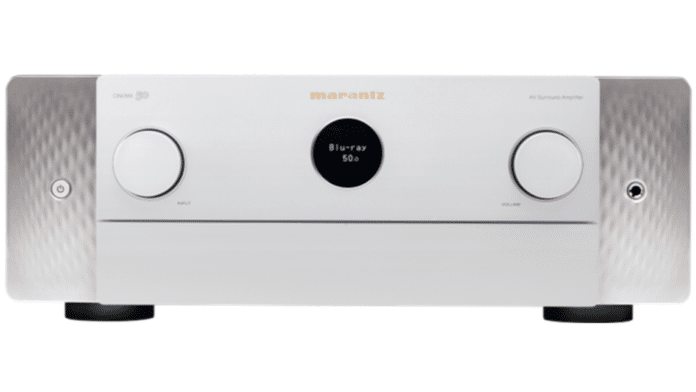 Advertisement
[adrotate banner="23"]
Marantz, a renowned name in high-performance hi-fi components, introduces two new additions to its portfolio: the CD 50n Networked CD Player and the MODEL 50 Integrated Amplifier. These devices continue Marantz's legacy of exceptional sound quality and timeless elegance while incorporating modern technology for a contemporary hi-fi experience.
The CD 50n Networked CD Player combines the classic CD player with high-resolution networked audio playback capabilities. It features an ESS Sabre DAC and Marantz Musical Digital Filters, delivering clear and detailed sound across various digital audio formats. With multiple digital inputs and network connectivity via Ethernet or Wi-Fi, the CD 50n supports high-resolution music files and offers streaming via the built-in HEOS platform. It also caters to music streaming from mobile devices through Bluetooth, Spotify Connect, and AirPlay2. Furthermore, it accepts TV audio via HDMI ARC, making it a versatile digital music source player suitable for diverse listening preferences.
Advertisement
[adrotate banner="34"]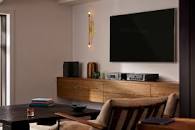 The Marantz MODEL 50 Integrated Amplifier draws inspiration from its sibling, the Marantz MODEL 40n, offering a harmonious blend of modern design and all-analog audio excellence. With 70 watts per channel of Class A/B power, it delivers the warmth, resolution, and dynamics expected from Marantz. Its High Current Output architecture, along with a robust toroidal power supply, ensures efficient and low- distortion performance. Equipped with the latest Marantz HDAM technology, it provides transparency, accuracy, and musicality. The amplifier also includes a high-quality MM Phono stage for vinyl enthusiasts. When paired with the CD 50n, it extends its capabilities to handle digital audio sources with utmost quality.
The CD 50n and MODEL 50 are designed to complement each other seamlessly, sharing an industrial design language that emphasizes Marantz's commitment to premium audio experiences. Both models feature clear fascia displays, including the iconic Marantz porthole display on the MODEL 50 amplifier. The supplied remote control operates both components effortlessly.
These new offerings, the CD 50n and MODEL 50, are available from October 24th and can be purchased through Marantz's official website and select retailers.
For More Information: https://www.marantz.com/
Advertisement
[adrotate banner="30"]