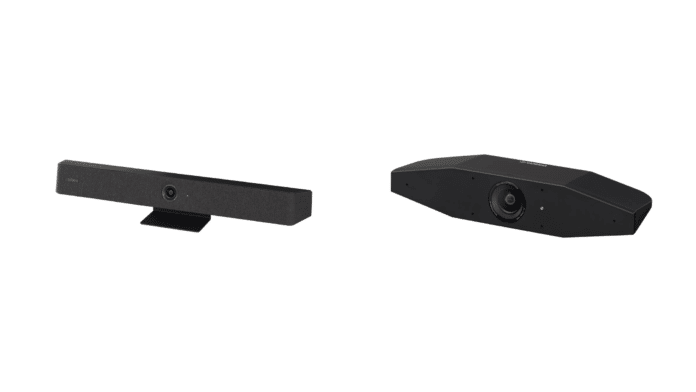 Advertisement
[adrotate banner="23"]
Yamaha Unified Communications has announced a pair of collaboration solutions: the CS-800 and the CS-500. Adding a pair of conferencing system solutions to its product lineup, Yamaha Unified Communications has announced its CS-800 Video Sound Bar and CS-500 Video Collaboration System. According to the Press Note, the all-in-one CS-800 incorporates a built-in microphone, speaker, camera and HDMI video output to bundle everything necessary for remote conferencing. The CS-500 incorporates a microphone, camera and an HDMI video output. Yamaha UC points out the CS-500 omits the speaker to allow users to employ the speakers on a connected display or any third-party speaker.
The global unified communications company explains that its latest products employ its digital signal processing (DSP) technologies that includes Yamaha's proprietary SoundCap Eye technology that combines video information with audio information to capture speakers' voices. The CS-800 and CS-500 also feature the company's new Hexa-Microphone that discovers speakers' voices and eliminates noise and other distractions that may be coming from the same vicinity.
Advertisement
[adrotate banner="34"]
According to Yamaha UC, the combination of SoundCap Eye and the Hexa Microphone provide an improved conferencing experience for users.
Some of the other features the CS-800 and CS-500 provides users include 4K AI-enabled cameras that support auto framing with a choice of three modes: speaker tracking, individual tracking or group modes.
The company adds the products can be used as BYOD (bring your own device) or installed conferencing solutions, and both products are Zoom Rooms certified.
Advertisement
[adrotate banner="30"]