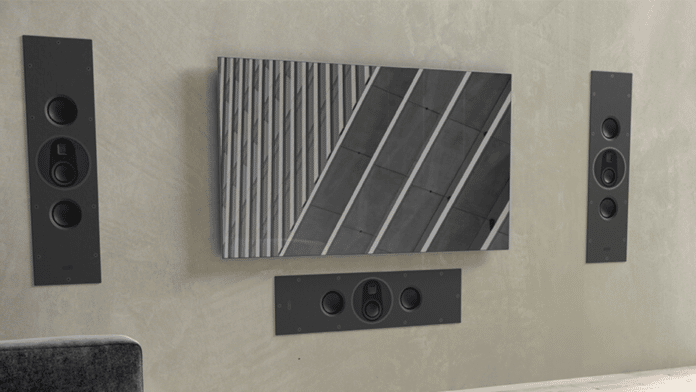 Advertisement
[adrotate banner="23"]
Monitor Audio announces the Platinum In-Wall 3G, a three-way architectural In-Wall loudspeaker with an MPD III tweeter, a 4" RDT III midrange driver and twin 6″ RDT III bass drivers.
Platinum In-Wall 3G is Monitor Audio's flagship high-performance, architectural, in-wall speaker. The speaker is designed for high-end audio and movie systems that require accurate, precise, and lifelike sound with minimum room intrusion and maximum impact. It can be used either horizontally or vertically anywhere within a high-performance home theatre or two-channel stereo system.
Advertisement
[adrotate banner="34"]
Platinum In-Wall 3G can be used on any channel within a system and is ideal for LCR applications and for seamless tonal accuracy within a theatre system. It will be made available for purchase from January 2023 and will also feature a lifetime warranty from Monitor Audio.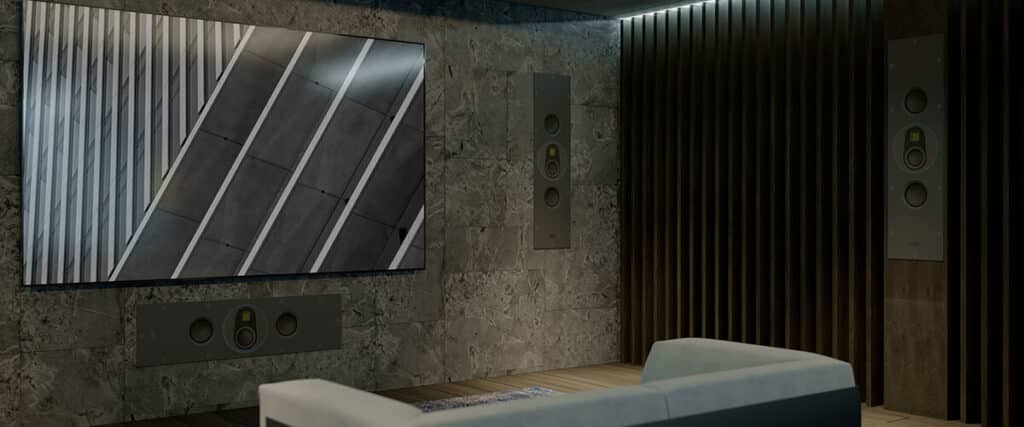 Key Features
1 x MPD III high-frequency transducer for a larger, clearer, and more lifelike sound
1 x 4" RDT III mid-bass driver for incredible levels of clarity and scale
2 x 6" RDT III bass drivers for exceptional weight and depth
Patented 'DCF' (Dynamic Coupling Filter) mechanism for more natural sound
Bespoke speaker terminals and footings
Underhung, edge-wound voice coils: greater driver efficiency and lifelike dynamics, less distortion
Rigid cabinet construction made from 25 mm MDF with steel back
Extensive internal bracing using thick MDF cross-bracing techniques
Platinum Series 3G
The Platinum In-Wall 3G is the latest addition in the Platinum Series 3G. The Platinum Series 3G is a culmination of ground-breaking acoustic innovations brought together in a number of expertly crafted designs that celebrate the rich legacy of the Platinum Series. 
The range cements Monitor Audio's deserved place within the high-end, premium loudspeaker space and represents a purity of sound and design beautifully entwined – the launch, a high point in the brand's 50th Anniversary.
Platinum Series 3G builds on two generations of loudspeaker design, which has consistently evolved at each step. Monitor Audio has introduced a ground-up new MPD tweeter, developed for the 'Concept 50' (now named Hyphn) speaker, which improves on every aspect, as well as improvements to the mid and bass driver cones called RDT III – a further significant development in driver technology.

The new MPD tweeter help to reduce distortion and flatten the frequency response leading to a clear and consistent sound across all your music. A square radiating area ensures equal directivity in horizontal and vertical planes, resulting in an improved soundstage
Optimised rear volume ensures minimal ripple in the audible frequency range, with a gentle rise on-axis to deliver exceptional detail. Optimised waveguide gives controlled directivity and radiation impedance matching, further improving soundstage and maximising sensitivity
The Rigid Diaphragm Technology III (RDT III) cone has three new optimizations over its predecessor. New rear layer featuring two uniform layers of carbon fibre skin to reduce cone breakup
Advertisement
[adrotate banner="30"]