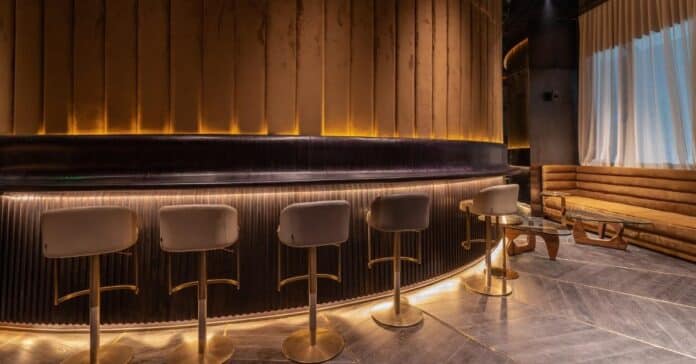 Advertisement
[adrotate banner="23"]
Audio Integration by: Pandam Pro Audio
Speakers by: Genelec
Advertisement
[adrotate banner="34"]
Jolie's is a members-only luxury club sprawling over 20,000 sq ft at Birla Centurion, in South Mumbai. A unique characteristic of the club is the nine exclusive spaces for art, entertainment, music, cultural events, and grub. Each of these is themed spectacularly and can create a variety of experiences for members and guests, within its confines.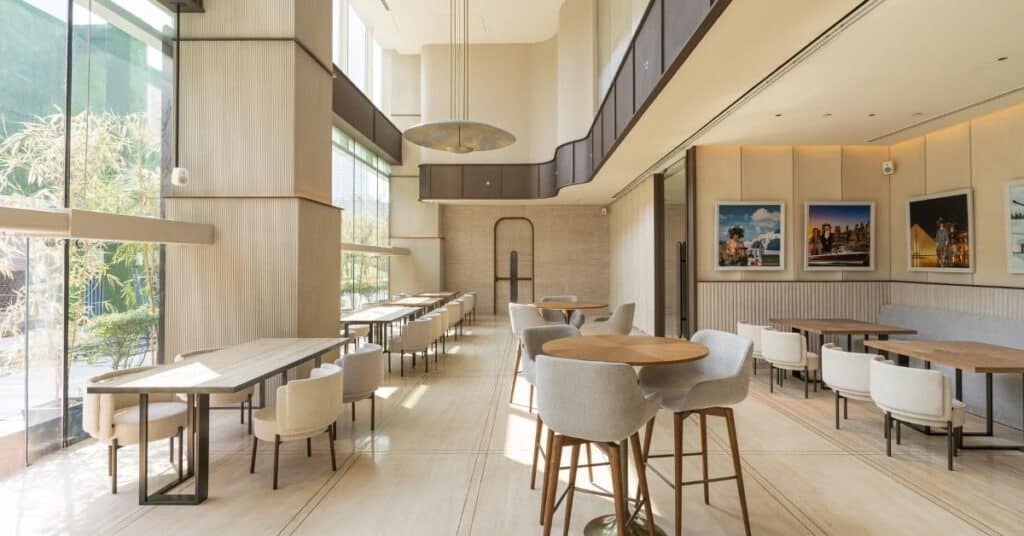 For this high-end exclusive club Pandam Pro Audio, a professional acoustic consultancy headed by Prashant Damle, was trusted with the job of creating a state-of-the-art sound system. Prashant opted for Genelec sound system, which is a world-class audio system. Working on a tight schedule the project was completed in record time, where 40 loudspeakers were installed in 20 days.
The Client's Vision
The loudspeakers were to be aesthetically installed, so that they seamlessly gel with the overall décor of the club. The loudspeaker has to accommodate visiting DJs and live music. The client required loudspeakers with high fidelity and SPL (Sound Pressure Level) capability.
Scope of Work
This job involved the installation of over 40 loudspeakers throughout a 20,000-square-foot area. The project was meticulously planned over a period of two months; nevertheless, the actual integration had to be completed in under 20 days, leaving no opportunity for error.
Challenges Faced
The integration had to be completed within a stringent 20-day window. In order to meet this deadline, the project was meticulously planned over the course of more than two months. 
The event space needed to have the capability to serve a wide variety of functions, which presented the challenge of producing high SPL while still maintaining a dynamic range.
The integrators were entrusted with ensuring that no undesired vibrations or audio spill were transmitted from the loudspeakers throughout the mounting process.
It was imperative that each space maintains a unique atmosphere with little to no sound leakage.
The client requested that the loudspeakers be as unobtrusive as possible.
Audio Integration
The models specified include numerous compact Genelec 8010As and S360As and a 7382 subwoofer. During installation, the team had to deploy over 40 loudspeakers throughout the club, in various settings.
This was where Genelec's streamlined design proved itself to be of real value, with a combination of (Genelec Loudspeaker Management) GLM calibration software and rear panel compensation switches allowing the adjustment of the speakers to their environment in a matter of moments, drastically minimising installation time.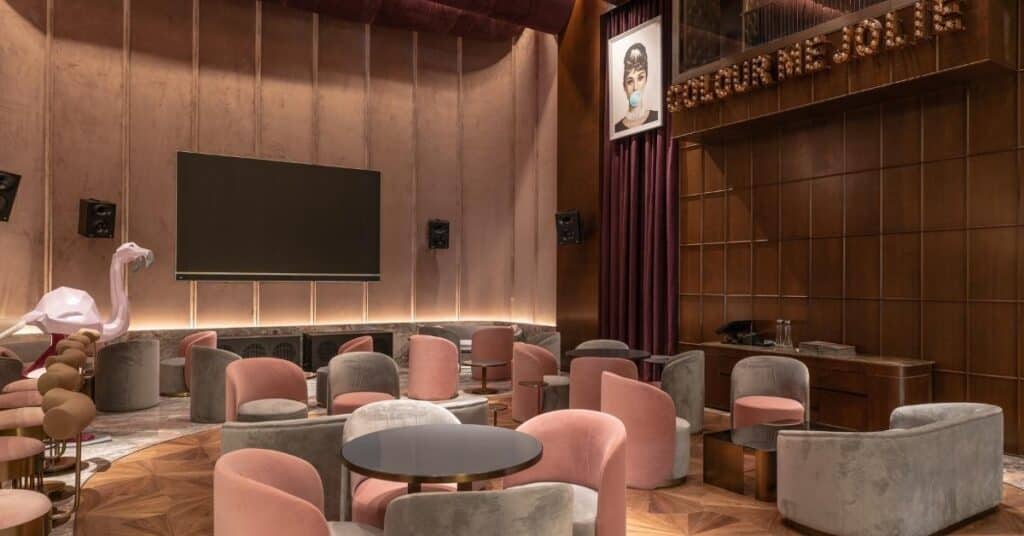 The event space was required to cater to a wide range of functions, presenting the challenge of providing high SPL with a dynamic range. To deal with this, Pandam Audio specified a classic Genelec pairing of several S360As with the low-end augmented 7382A subwoofer. This combination delivers a class-leading balance of extraordinary SPL output with an expansive range and an intensely detailed, transparent performance.
Whilst they were mounting the loudspeakers, they had to make sure there were no unwanted vibrations propagating from the loudspeakers. In such a prestigious members club, each room needs to retain its own atmosphere with little-to-no sound leakage. Pandam achieved this with careful positioning using brackets and wall mounts. Each was precisely tilted to provide the best possible listening angle. A very specific vibe was cultivated in each room, achieved through a combination of interior design and soundscaping.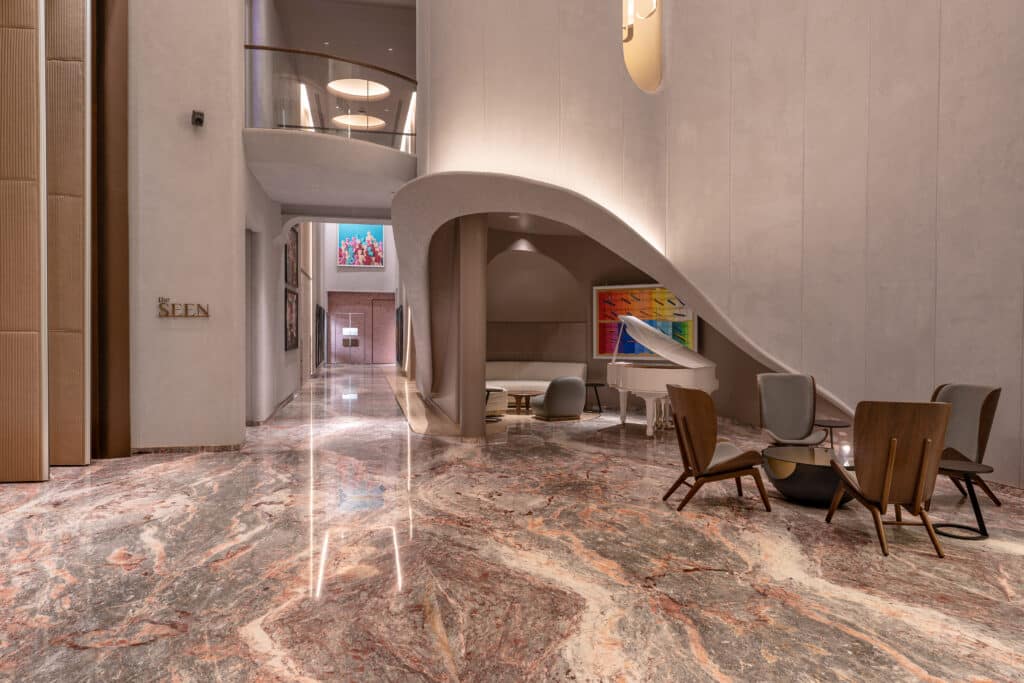 For the rest of the club, the client wanted the loudspeakers to be as unobtrusive as possible. To fulfil this requirement, Pandam opted to use Genelec's 8010As, which deliver the brand's hallmark sound quality in an ultra-compact format. The purpose of these loudspeakers was primarily to provide background music (BGM).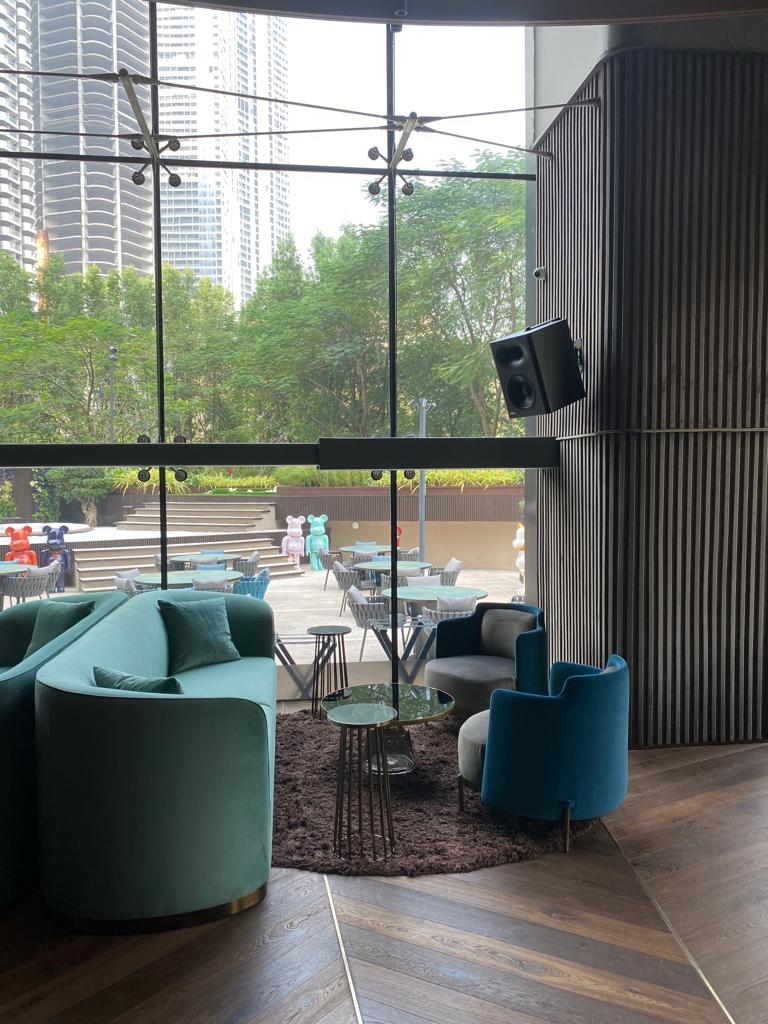 Takeaway
As Jolie's management was impressed by the initial sound demonstration. They decided to go with Genelec. This highlights why the brand is so synonymous with luxury and high-quality sound.
A variety of Genelec loudspeakers have been utilised in different spaces within the club to achieve optimum results. This installation showcases the exceptional scope that Genelec's range of loudspeakers. Furthermore, the installation highlights the various technologies that Genelec have implemented in their loudspeakers. Both the room compensation switches and the GLM calibration software present on the S360A afford the integrators a greater degree of flexibility, fine tuning the setup on a room-by-room basis.
Advertisement
[adrotate banner="30"]