Advertisement
[adrotate banner="23"]
Lutron Electronics, a leading designer and manufacturer of lighting controls and architectural lighting control systems for residential, commercial and institutional applications is one of the recognised brands in the industry. It sells products in more than 80 countries around the world and consists of an entire range of light control solutions.
Ripu Daman Sharma, Senior Country Manager – Indian Subcontinent, Lutron Electronics maintains that energy efficiency has always been on top of the company's agenda and that the pandemic is providing opportunities as people stay home longer and consider upgrading their lighting systems as part of home improvement plans.
Advertisement
[adrotate banner="34"]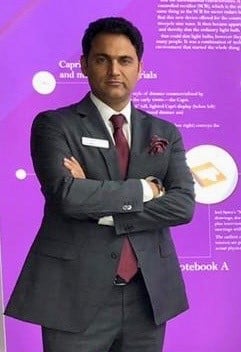 As the smart lighting market is fragmented into various segments, how are you providing the best designs which suit consumer needs?
Depending on your home size, budget and needs, Lutron always can come up with a system design that suits your needs. Besides, we also provide total control of electric light and daylight via our ultra-quiet automated shade systems offering seamless integration with our lighting control systems. Furthermore, we offer different user interfaces, including wired wall stations/keypads, wireless controls (handheld, tabletop and wall-mounted), Lutron app control and finally voice control via iPhone Siri, Amazon Alexa or Google Assistant.
How do you maintain aesthetics at the same time provide sustainable solutions?
Our systems are scalable, that is you can always add additional dimming modules, automated shades, keypads, wireless controllers and even occupancy sensors depending on your needs over time. Energy saving is always on top of our mind since the launch of our first product, which is also the first rotary dimmer in the world. One can save even more energy by daylight harvesting and occupancy sensing. Our keypads, including the seeTouch series and our premium Palladiom series, offer a whole range of colours and real metal or glass finishes.
You do provide smart building solutions, is home automation affordable to a budget-sensitive market like India?
Home automation used to be quite an expense but with the advancement in technology and increasing popularity, it has become much more affordable than before. To quote Lutron's RA2 Select system as an example, all you need is just a main repeater, some inline dimmers and a wireless controller or simply downloading the free Lutron app, you can already enjoy the convenience of a smart home, with functions like lighting scene-setting, remote control, time scheduling, geofencing and smart away. By spending a little bit more, you can add a wireless occupancy sensor, which is battery powered to enjoy the benefits of occupancy sensing which allows auto on/ off or manual on/ off based on room occupancy. Lutron also offers wireless automated shades which are again battery powered with seamless integration with the RA2 System to give you intelligent control of lightings and shades at home. All these wireless devices can be installed in minutes without the hassles of wiring and cabling work and cost.
How has the growth in popularity of IoT and connected homes impacted traditional retail models?
Lutron has been selling through local distributors in India and most of their businesses are not done at the retail level but rather through projects. So the impact on us is minimum.
How is the industry recovering in 2021 when compared to the 2020 business due to the pandemic?
We hope to see recovery in 2021 after increasing vaccination in different countries all over the world. We also see a lot of opportunities even under pandemic as people stay home longer than ever before. Some people will start thinking about home improvement including an upgrade of their lighting systems. Instead of simple switching, they may consider replacing the home switches with dimmers. Some may change from a traditional lighting control system to a smart lighting control system which allows wireless control and even touchless control of lightings via occupancy sensing, time scheduling and voice control. All these have created new opportunities for a professional light control company like Lutron which offers the most versatile solutions to make your home a better and safer place to live in.
Advertisement
[adrotate banner="30"]