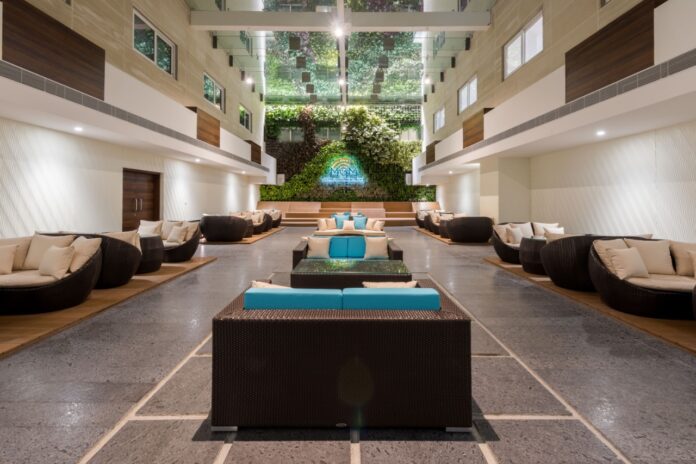 Advertisement
[adrotate banner="23"]
A trained architect and an advocate for all the elements related to lighting – design, education and research, Dr. Amardeep M. Dugar founded Lighting Research & Design, which provides research and design consultancy in architectural lighting. Notable projects for this Chennai-based company include The Global Pagoda in Mumbai and the Polaris FT Customer Experience Centre in Chennai among others. Dr Dugar, in an exclusive conversation with Smart Homes, talks about the latest trends in lighting design and the technological advances in this segment. In his view, lighting design is trending more towards User Experience (UX) design, which takes into consideration all elements that shape users' experiences.
As the smart lighting market is fragmented into various segments – such as type, applications, end-users, and distribution channel, how do you work towards offering the best design to suit consumer needs?
Advertisement
[adrotate banner="34"]
Despite being a creative process, design has often been reactive to the needs of the marketplace. Design, in my opinion, should go beyond fabrication of things for the marketplace and distribution channels, and work towards cross-segmented collaborations between types, applications and users. And technological advances like smart lighting might just provide a possibility to revert to the softer values of design such as serving anthropocentric and planetary needs.
How are newer propositions like tunable white, power over Ethernet (PoE), indoor positioning impacting your designs? Are you using them?
While technological changes are increasingly becoming key drivers of design, it's the users of a space that should be at the heart of any design. Design must be sympathetic to their activities – when they spend time, the spaces they spend time in at various times of day, what they prefer to do to relax – while also being easy to use. This means deciding exactly the types of users' behaviour to expect in each space, and only then providing the necessary technology – whether to include tunable lighting, PoE or indoor positioning. Working out the optimal behaviour for the technology will appropriately inform the design process.
What other trends are you seeing in lighting design?
Lighting design, in my opinion, is trending more towards User Experience (UX) design, which considers each and every element that shapes users' experiences, how it makes users feel, and how easy it is for users to accomplish their desired tasks. UX refers to any interaction users have with products or services. The goal of UX design is to create easy, efficient, relevant and all-round pleasant experiences for users.
How critical are LED controls in terms of what you are designing?
LED controls are a key element in design from the perspective of the users. Getting this right means users can enjoy a flexible yet relatively simple experience, which allows them to tailor environments to their activities and needs. Someone unfamiliar with the space cannot quickly understand generic off-the-shelf control systems that are normally designed as one-size-fits-all. Therefore customized solutions are required to maximize the benefits of a more complex lighting scheme.
What obstacles exist for a seamless system that incorporates lighting, HVAC, security and access control into existing buildings?
Architectural design and its associated technology systems are increasingly focusing on experience management, and hence can no longer remain as discrete specialty trades. One of the biggest obstacles with seamlessly integrating access control, HVAC, lighting and security systems comes from the need to involve the sheer number of tradespeople. The interior designer, lighting designer, product supplier and electrician will all contribute their expertise at some stage that ties everything together into a fully functioning package. If a comprehensive scope of responsibilities is not clearly defined from the outset, potential issues can go unnoticed until the majority of the work has been completed, which can lead to serious system flaws that slow down the building process and cause costs to spiral out of control.
What do you predict will be the next disruptive technological development in lighting?
As predicted by Brad Koerner, there is a likelihood of a two-fold disruption from a design as well as a technological point of view. Architectural lighting will increasingly consist of embedded luminous surfaces, rich with digital content, smartly driven by data streams and responsive to our physical actions and biological needs in a space. Designers (architects, interior designers, lighting designers, etc.) will increasingly need to become experience designers, using scripting, storyboarding and digital-twin simulations to craft live, responsive new experiential concepts for users.
Advertisement
[adrotate banner="30"]