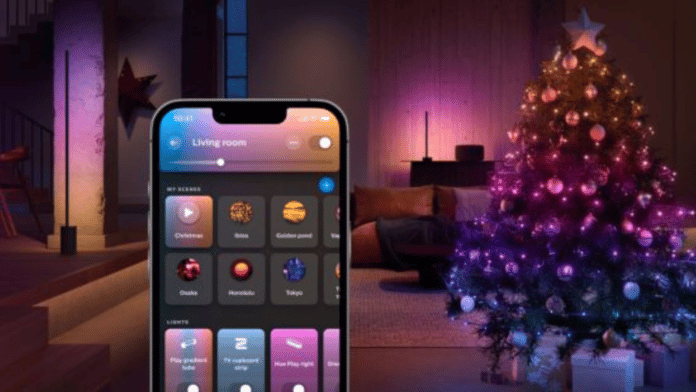 Advertisement
[adrotate banner="23"]
Signify, which owns the Philips Hue brand, has announced a set of string lights called Festavia. These string lights are controlled by the Hue App, which can be wrapped around the Christmas tree, deck halls, or hung along the bannister rail of the stairs.
With 250 smart mini LEDs along a 20-meter cord, Festavia string lights are the perfect decoration inside your home. These lights are different from the string lights available in the market because they are controlled by the Hue App, where one can adjust the brightness, colour and turn them On and Off without having to crawl under the Christmas tree.
Advertisement
[adrotate banner="34"]
These LEDs aren't individually customisable, instead, they have a few options: you can set them to produce a gradient from one colour to another along the entire length (the Linear style) or use a brand new Scattered style which sets up to five colours randomly along the length, more akin to traditional coloured festive lights. Plus, they also have a new Sparkle effect that can be selected through App.
They cost $159.99 and are available only from the Philips Hue website
Advertisement
[adrotate banner="30"]