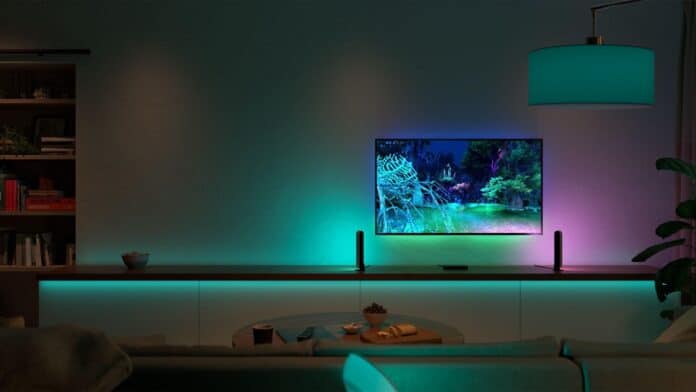 Advertisement
[adrotate banner="23"]
Later this year, Samsung's SmartThings app will receive a significant update. The next software update will include support for Philips Hue Sync on Samsung smart televisions.
Samsung is already working on the next SmartThings update. It is a significant update because it will contain various modifications to app functionality as well as expanded compatibility for IoT/smart home devices. More information on the latter is scheduled to be released by the company in September.
Advertisement
[adrotate banner="34"]
Aside from the enhanced UI, the upgrade will allow Philips Hue Sync to effectively synchronise colours and settings on compatible Samsung smart TVs and monitors based on the show or music.
Govee and Nanoleaf will both feature similar rhythm capabilities on their smart devices. Govee smart lights would be able to sync with the Razer Chrome RGB when playing games.
Advertisement
[adrotate banner="30"]