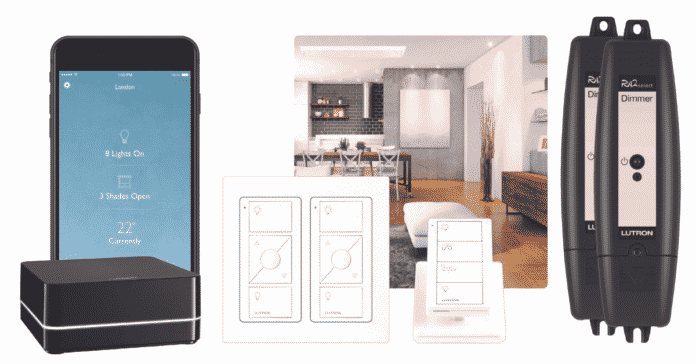 Advertisement
[adrotate banner="23"]
Most of us design a room by choosing the things that we put into it. Then, finally, we work out what the lighting will be. Professionals do things the other way around – they think about lighting from the start, because they understand that the one thing that affects the mood of a room more than anything else, is the lighting. Just think of any beautiful restaurant. Or bar. Or hotel. The light is as important as the music. The light sets the atmosphere, controls the mood. The perfect home needs the perfect light.
We spend more time considering the colour and fabric of a lamp shade than we spend thinking about the device that will control it. A lighting expert would say that this is like picking your favourite music but not having control of the volume. Of course, in a modern home one room will have many purposes, each requiring their own lighting.
Advertisement
[adrotate banner="34"]
For example, to prepare dinner, bright task lighting is essential. But to serve the food, we bring the lights down. Controllable lighting puts you in charge. It means you are free to create beautiful rooms no matter what time of day it is and what type of activity you have planned. It's easy to install and a joy to use. Your home is your showcase, it deserves to be seen in the best possible light. RA2 Select by Lutron is the answer!
With its simple, fast and flexible system architecture, RA2 Select offers smart home capabilities, personalized control, and added convenience for the homeowner while providing easy setup, installation, and scalability for the installer. . RA2 Select is an ideal solution for homeowners who want the benefits of a simple, professionally-installed smart home system, but want the flexibility and power to make their own system changes via the app.

RA2 Select uses Clear Connect Radio Frequency (RF) Technology, Lutron's reliable, wireless communication technology built on over two decades of experience designing RF products. This system is scalable up to 100 devices. Components can be added via the Lutron App at any time to grow the system from a few rooms to a whole home solution. If homeowners want to have total control of electric light and daylight at one button touch, they can just install Lutron's wired or wireless automated shades. RA2 Select is also compatible with other leading smart home products such as Sonos, Amazon Alex, Google Assistant and Apple HomeKit.
System Features
New Pico scene keypads are available pre-engraved with common scenes for typical activities in the home. Homeowners can transform their family room into a home theater with one button.
Lutron's Pico wireless remote controls are automatically and intelligently pre-configured to the dimmers in the home with typical applications and light levels for that room type. This saves the installer and homeowner time by providing recommended configurations for all controls.
RA2 Select is compatible with the free Lutron App, available for both Android and Apple devices. From the app, homeowners can monitor and adjust lights, shades, and temperature, whether home or away, and make changes to timeclock events or scenes.
A variety of product colors and finishes will ensure a coordinated look throughout the home.
Seamless control creates the perfect light for your home. Set the scene from anywhere using a smart phone, wireless remote or your voice. With integrations to leading voice assistants and audio systems, Lutron brings your home and your technology effortlessly together. Automated blinds can be added to complete the picture. With Lutron's Smart Away feature the lighting in your home can mimic your normal routine when you are away, making it appear that you are home.
Wireless lighting controls can be installed without tearing up the walls or pulling cables through ceilings. Wireless remotes allow you to add control wherever you want it. The slim, elegant remotes can then be wall mounted or displayed on a table-top pedestal. It's as simple as that. With RA2 Select, everyone can enjoy perfect light and ambience to make their home sweeter than ever!
To learn more please visit , https://www.lutron.com/asia/Products/Pages/WholeHomeSystems/RA2Select/Overview.aspx

Advertisement
[adrotate banner="30"]