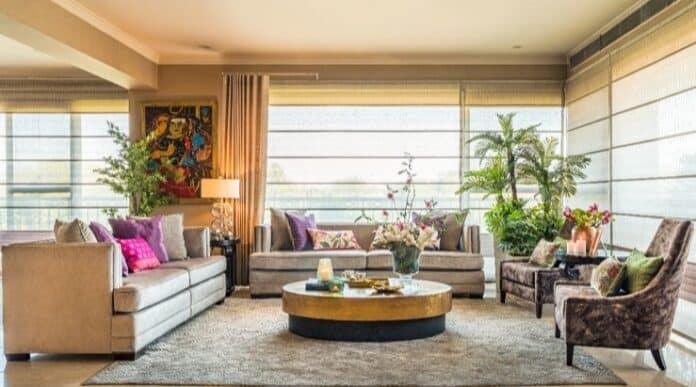 Advertisement
[adrotate banner="23"]
Paushika Gupta Architecture + Design and Systems Integrator Vineet Jha, Touchlite Automatic Automation has designed a secured and well-integrated home in New Delhi.
Paushika Gupta Architecture + Design is a multi-disciplinary boutique practice from New Delhi. Ar. Paushika believes in implementing inventiveness and vision in all her projects and her style is best defined as, luxuriously modern, with a whiff of Art Deco. The studio designs luxurious residential projects, as well as, commercial and hospitality projects.
Advertisement
[adrotate banner="34"]
This home designed for a young couple located in Nizamuddin, overlooks the Humayun's tomb (UNESCO World-Heritage-Site) and lush green surrounding from its full-length glass windows. The residence is spread over an area of 5,400 sq ft and has a living area, dining with a dedicated bar, an en-suite master bedroom, a guest bedroom, kitchen, and a study cum den with ample storage.
Concept and Scope of Work
The brief of the client was to create a sanctuary, which would not only reflect their lifestyle and preference but would also be as hands-free as possible. "In short, the client wanted a home with traditional aesthetics yet modern automation techniques to be at power with today's times." says Ar. Paushika Gupta. Further adding insight on the design process, she says, "We have included lighting, audio, video, security, HVAC and heating – all combined into one system. Since the client travels extensively, home safety was a major concern, hence, automation systems were to be used in order to be able to check in on their home from anywhere in the world."
Planning and Implementation Phases
Paushika along with Systems Integrator Mr. Vineet Jha, Touchlite Automatic Automation designed a workable format where HVAC, lighting, audio, video, intercom, and security were integrated together in order to provide a unified and personalized utilitarian experience to the client. The focus was to use only 'one touch', to dim the lights, play music, turn up the heat, lock the doors and arm the security system.
The team has incorporated a decentralised automation system because it provided the advantage of quick installation and easy operation for this project. All devices were connected wirelessly from lighting switches to voice commands to apps on phones.
Smart Home Automation Used
"With Control 4 automation system, we used the EA-3 controller for entertainment and automation, this ensured that the house was able to automate lighting, video, audio, and security. The EA-3 controller is a small modem that can be easily installed behind a television screen. A seamless fully integrated smart home system used for automation lighting switches with predefined scenes, a climate control system, a home theatre integrated into one remote control, air conditioner scenes and a security system via 4sight lets the client take care of their home from anywhere in the world." says Systems Integrator Mr. Vineet Jha, Touchlite automatic automation.

Advantages of Technology to Homeowners
"With the Smart Home OS3, one can set scenes in keypads, control the humidity and climate inside a space, pair up music in the entire house, etc., for example, a night scene with dimmed down lighting. Or control the home theatre. One can also set a scene for the cooking time in the kitchen where the lights turn up and a home cooking channel starts playing. For the drawing and dining area, the preset lighting scenes deliver either a dimly created ambience or a fully bright room for vibrant discussions, there is also a feature for music that can either be controlled per area or one track can be played throughout the house. The home theatre system is controlled by one app on the phone/ipad that can be used to create a home theatre mood-lit scene along with one touch switching on and off. Similarly, the whole house is made accessible via phone application when the homeowner is away from home or in any part of the world. The security systems get locked by the swipe of a button, along with the curtains getting drawn as per the night time routine and morning routine of the homeowner." Explains Vineet.
Energy-Efficiency and Green Norms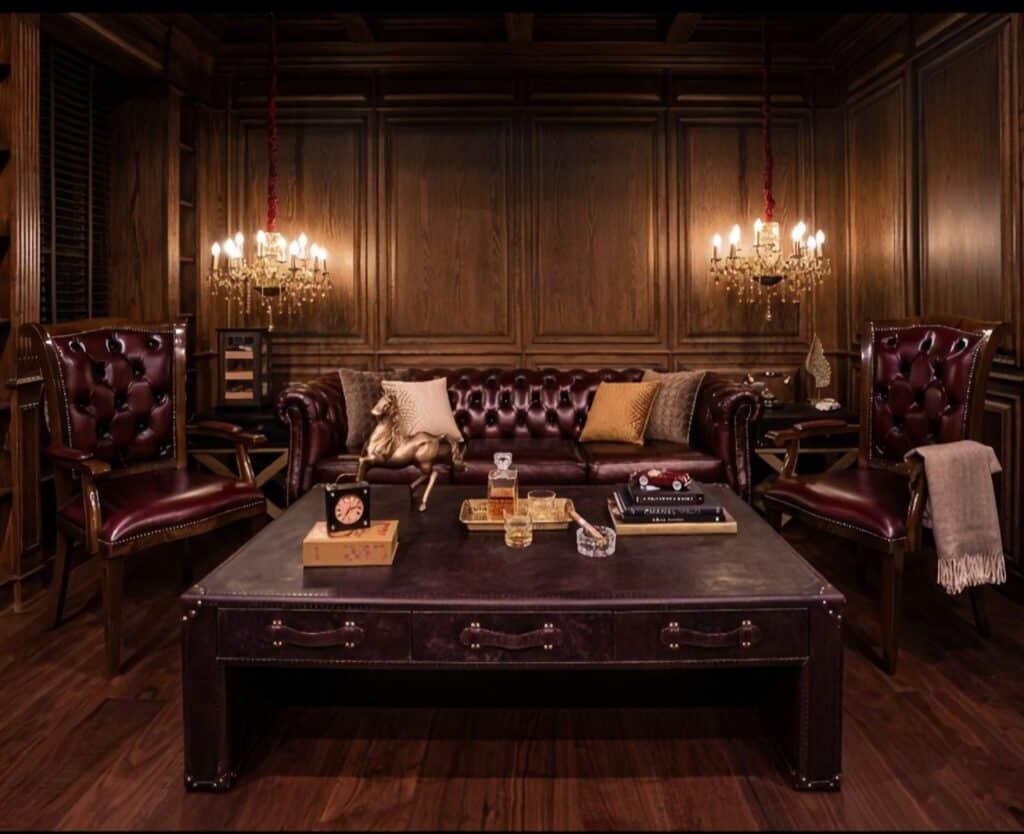 Control 4 system helps immensely in energy efficiency, such that energy saving does not sacrifice the homeowner's comfort or convenience. For instance, certain lights turn on and off automatically based on the Control4 system's built-in astronomical time clock. The lights are never on full brightness level which saves a lot more energy. As a part of the morning preset scene, a select number of lights switch on and similarly at night, all the lights turn off at the click of a single button by the homeowner. The hot water systems, as well as the air conditioning systems, have set the timing for automatic switching on and off which saves energy from endless hours of excessive usage. This saves up enough power to use for other audio and video devices in the house.
Challenges and Precautions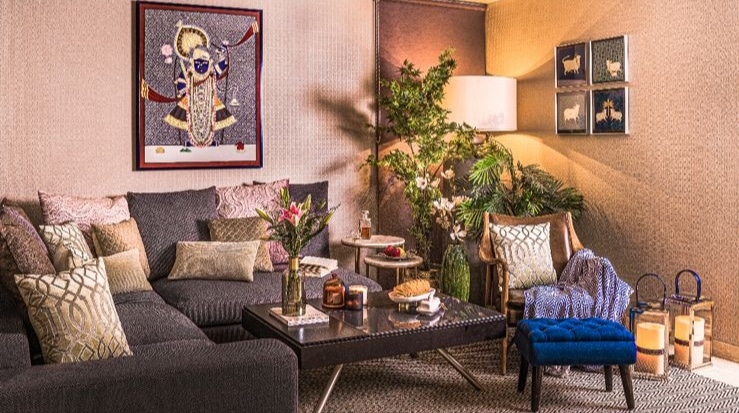 "While finalising which system to go ahead with for automation, one of the challenges faced was having too many apps to do things. Instead of making life easier, it would be making life harder. Hence, having Control4 for automatic integration in one app was very useful. Another challenge faced was overheating of devices due to high temperatures, the solution for this was a dust-free and well-ventilated environment for the devices, wherein, there is enough space and no device is entangled together." informs Jha.
Selecting Right Automation
It is important to understand the needs of the homeowners in order to provide a more comfortable and safe home. From conserving the environment around us to improving the quality of life, home automation is the key to a better future. Hence, it is important to know the focal point where automation is required to minimize impact, to keep in mind the goal which should be to maximise comfort by offering proper accessibility and to be able to customize/future-proof technology with changing times and needs.
Reference Guide:
Location: New Delhi

Project Area: 850 sq yards (7, 650 sq ft)

Built Area: 600 sq yards (5,400 sq ft)

Architect/Interior designer: Ar. Paushika Gupta

Systems Integrator: Mr. Vineet Jha, Touchlite automatic automation

Automation System Used: Control 4

Lighting: Kapoor lights, Asian paints, Good Earth, White teak lighting

Home Theatre: Viewsonic short throw projector with Bose 5.1 system by Sound n Music (Mr. Sandeep Duggal)
Advertisement
[adrotate banner="30"]