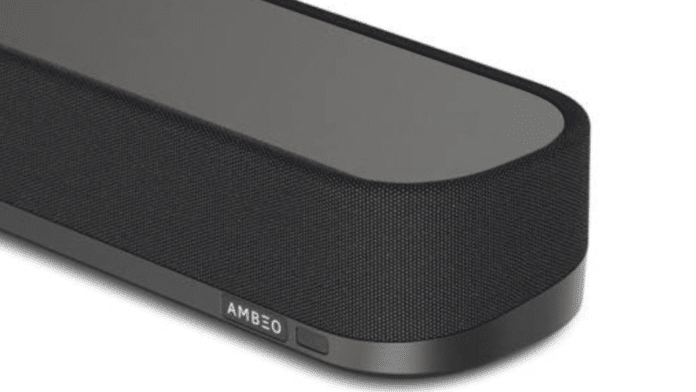 Advertisement
[adrotate banner="23"]
Sennheiser has introduced the new AMBEO Soundbar Mini as part of its existing AMBEO series, catering to the Indian market. This compact soundbar is designed to offer an immersive audio experience and boasts several impressive features. Here's a closer look at its specifications and capabilities:
AMBEO Soundbar Mini: Key Features
Advertisement
[adrotate banner="34"]
The AMBEO Soundbar Mini distinguishes itself by its compact design, measuring less than half the cubic volume of the larger AMBEO Soundbar Plus. This makes it suitable for various settings, including living rooms and bedrooms. It incorporates four full-range drivers and dual 4-inch subwoofers, delivering a robust 250W audio output for deep bass and clear sound quality.
This soundbar supports advanced audio technologies, including:
3D Sound: Similar to other AMBEO soundbars, it offers 3D sound for a more immersive listening experience.
Dolby Atmos and DTS:X: These audio formats enhance spatial audio, making it feel like sound is coming from all directions.
Codec Support: It is compatible with MPEG-H Audio codecs and 360 Reality Audio formats.
The AMBEO Soundbar Mini features four microphones for AMBEO room calibration, powered by AMBEO|OS. This innovative technology scans the room and adjusts the audio output based on factors such as room size, reflections, and textures. Additionally, the soundbar is equipped with built-in Alexa support and also offers compatibility with Google Assistant and Siri through Chromecast Built-In and AirPlay, respectively.
Vijay Sharma, General Manager of Sennheiser Consumer Business India, highlights the immersive capabilities of the AMBEO technology, providing stunning 3D sound from a single source for various home entertainment spaces. This compact soundbar offers both exceptional features and dimensions suitable for any room.
The soundbar offers various audio modes, including content-specific presets, a Voice enhancement option, and Night mode for enhanced flexibility. It provides connectivity options such as HDMI 2.1, USB Type-A, Wi-Fi, and Bluetooth 5.2, allowing users to stream music from popular apps like Spotify, Apple Music, and Amazon Music. Additionally, it can be paired with up to four AMBEO Subs for added bass reinforcement. Users can conveniently manage the soundbar and access its features through the Sennheiser Smart Control app.
Price and Availability
The Sennheiser AMBEO Soundbar Mini is priced at Rs 74,990 (though it's available for Rs 64,990 on the company's website) and can be purchased from Amazon and various leading retail stores. This soundbar aims to provide a high-quality and immersive audio experience in a compact form factor.
For More Information: en-in.sennheiser.com
Advertisement
[adrotate banner="30"]