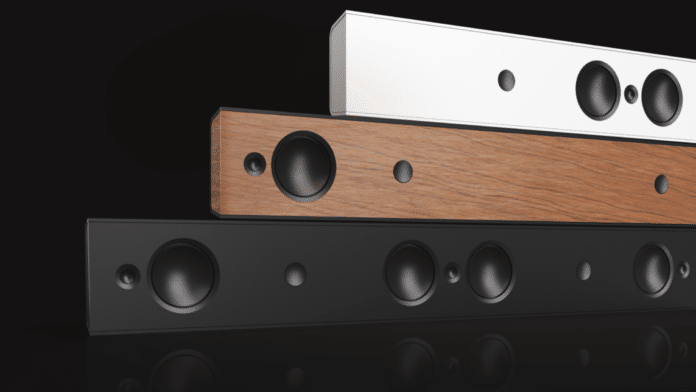 Advertisement
[adrotate banner="23"]
Snap One has launched the next chapter of Triad, beginning with the introduction of a line of soundbars that provide the premium audio performance and customization that Triad is known for, with elevated design and options. With its Triad Passive Soundbars line, Triad is entering a new era of precision engineering and design.
The new soundbar lineup consists of 12 models across four separate series, each offering three different channel configurations, depending on the project's needs: three-channel, two-channel, or one-channel. Additionally, the width of the soundbars can be ordered in 1/8-inch increments up to 86 inches. Easy Mount allows the soundbars to be mounted straight onto the wall instead of lifting and setting down onto the brackets. As a result, this feature offers ease of leveling, safety, and convenience by allowing mounting without moving the display or other decor.
Advertisement
[adrotate banner="34"]
The new design builds upon the audio quality that customers expect from Triad, with an updated industrial design that delivers a unique and sophisticated look. The new lineup enhances audio performance with the addition of two larger driver-size platforms and extends the support of custom lengths in both directions, offering a much longer maximum length as well as shorter minimum lengths, making the Triad Passive Soundbars suitable for a wider range of display sizes and customization preferences. Six predefined colorways will suit many popular décor palettes, while nearly endless paint and veneer options are available to create a completely custom product for every unique client.
For more information: snapone.com
Advertisement
[adrotate banner="30"]