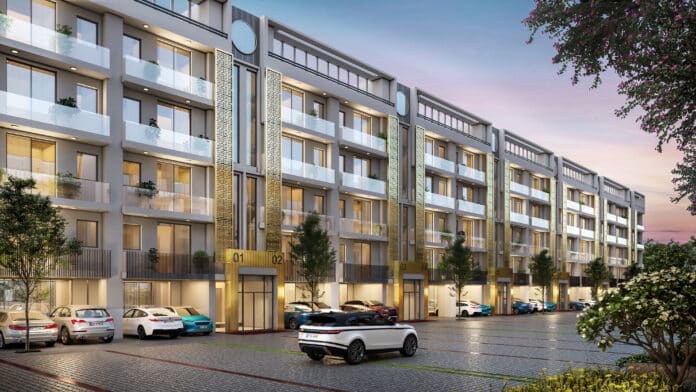 Advertisement
[adrotate banner="23"]
Builders and Developers have come a long way in terms of incorporating Smart Home Automation in their projects. Right from providing advanced security systems and smart locking systems to providing complete Smart Homes Automation in their upcoming projects. Read on to know more.
The Indian Real Estate segment has seen numerous changes in response to the advancement in adopting Smart technology in their projects. Experts have noted that there has been a significant trend toward the adoption of Smart Home Automation. It is noted that well-established Real Estate Builders and Developers have invested in Smart Home Automation, in order to enhance their projects and gain a foothold in this competitive segment.
Advertisement
[adrotate banner="34"]
It has been observed that homebuyers, especially millennial buyers want complete control of their homes at their fingertips. Builders are providing such Smart Ecosystems in their projects in the form of Surveillance, Smart Safety, Lighting Control and Curtain Control, Electrical etc.
Smart Home Automation Drivers and Markets
According to Allied Market Research, India's home automation market size is expected to reach $13,574.1 million by 2026, growing at a CAGR of 29.8% during the forecast period 2019-2026. There are various factors that will help the market to grow as there is awareness and demand from home buyers regarding safety and security, convenience, low utility costs, and time-saving.
While Smart Home Automation was initially seen as exclusively for the Elite-class, recent technological advances and affordable pricing have enabled them to be accessible to a much larger audience. Smart home Automation technology largely appeals to tech-savvy millennial buyers, who constantly look for ways to enhance their lifestyle through Smart Automation. But it is interesting to note that Smart homes' target audience is not solely limited to millennials, as smart devices offer a range of features and solutions that appeal to individuals across communities and generations.
Multiple cities, especially Pune, Mumbai, Bengaluru, Gurugram to name a few cities are witnessing considerable growth in the adoption of the smart home system.
Integrating digitalization with their residential portfolio in Mumbai, Piramal Realty, the real estate development arm of Piramal Group, has recently launched digitally enabled smart apartments known as DigiSelect Homes. Another project Tathastu, by Ganga Realty in Gurugram offers advanced security systems, such as biometric recognition and smart locking systems. Their apartments are equipped with smart lighting, centralized ACs, and curtains controlled by a smartphone App. They have also incorporated smoke and gas leak sensors in the kitchen for enhanced safety.
Smartworld Developers has tied with Schneider Electric for home automation for their upcoming project, with over 5,000 homes under construction and 15000 more to be added in next couple of years. The others to offer Smart Home Automation in their projects are Emaar Digi Homes, Mahindra Luminare and Ireo's Skyon in Gurugram.
Smart Features in Some of the Upcoming Projects
Surveillance: A smart home has a 24/7 surveillance facility. Features like video door monitoring and CCTV security outside the houses, protecting your property from outsiders and trespassers.
Smart Safety: This feature monitors gas leakage detection, Intrusion sensors, curtain sensors, fire detection, and control, and saves you from life-taking hazards.
Lighting control: With this feature, you can control the lights with remote On/Off or presence detection. It also allows you to choose the time of light activation according to the sunset time of your city.
Electrical: Smart electrical features such as smart air conditioning, smart refrigerators, and centrally regulated air conditioner give you comfortable and sustainable living. The power supply of all these appliances can be smartly controlled from any corner of the house. This makes up a very convenient feature to determine where energy can be saved. Energy efficiency is another aspect that is becoming increasingly popular among home buyers.
Entertainment: AV controls, gaming consoles and smart home entertainment devices build a connected viewing and listening experience.
Communication: Features like GPS navigation connected to entry and exit, and proximity door unlocking give you a unique experience of living.
Phone Set-up: A home-based system enables you to initiate with a mobile phone when the house is empty. The system provides you the ability to enter the name and model number of the phone so it can be verified for use. You will further be able to communicate with the system when approaching home to switch the television or the oven on and any other electrical appliances in the house.
Leading developers from across the country are catering to these aspirations and integrating the above-mentioned technological innovations within the luxury home segment. Be it the state-of-the-art smart home experience with voice and touch-enabled automated homes, biometric authorization at the main door and video door phone. Automation is provided for smart mood lighting, ACs, curtains, TV & appliances, smoke and gas leak sensors in the kitchen. Other unique features are Wi-Fi router with a panic button in the master bedroom, smart glass in kitchen and voice command controlling device in living room.
Why Builders and Developers are investing in Smart Home solutions?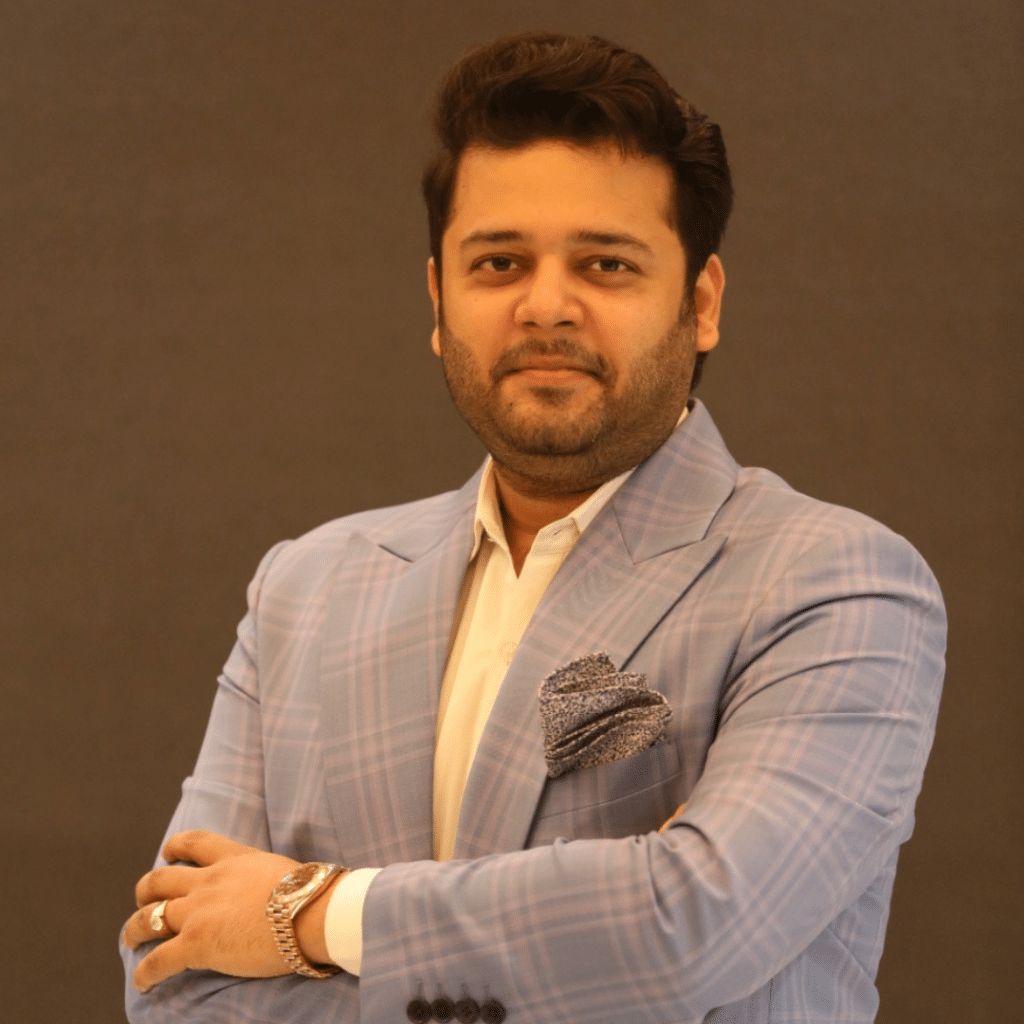 Vikas Garg, Joint Managing Director, Ganga Realty
With calls worldwide for net-zero greenhouse gas emissions by 2050, there is increasing demand for smart homes that are sustainable. What are your views on the same?
"We believe that sustainability is an essential aspect of the real estate industry. We are committed to creating smart homes that are not only luxurious but also sustainable. We have incorporated various eco-friendly features and energy-efficient lighting. We recognize the need for reducing greenhouse gas emissions and will continue to prioritize sustainability in our projects.
There is a demand for New Age home automation for apartments, as a developer what are you providing to the buyers?
We understand the growing demand for new-age home automation. Our projects are equipped with various smart home features, including surveillance systems, smart safety features, lighting control and electrical systems. Our buyers can control their homes with a simple click on their smartphones, providing them with the ultimate convenience and luxury.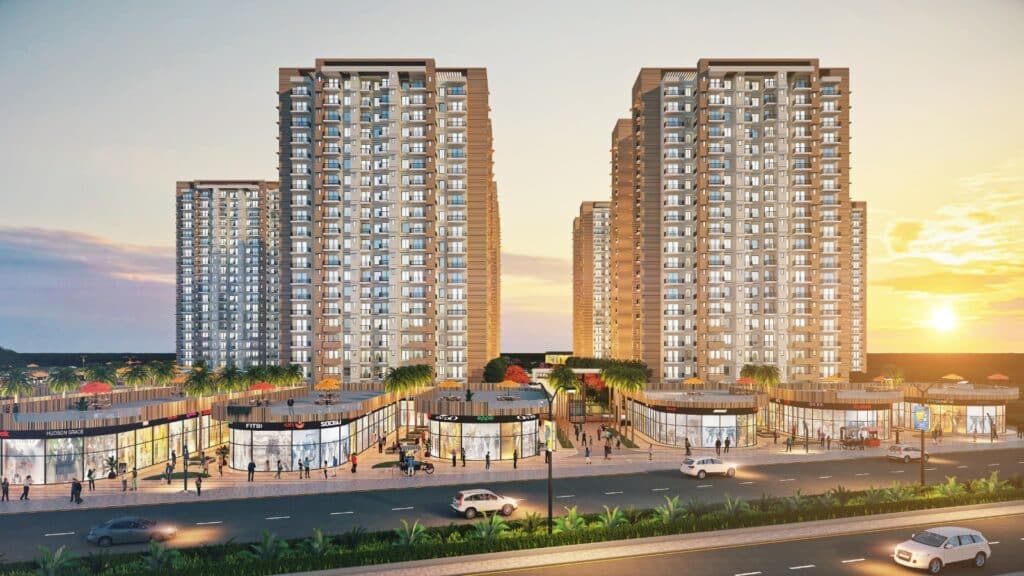 We understand that young buyers who have lived abroad are accustomed to smart home automation and expect the same in their homes in India. Our team at Ganga Realty offers various smart home automation features, such as voice-controlled assistants, smart lighting, and centralized ACs. We prioritize technology and innovation and continuously strive to provide our customers with the latest in smart home automation.
Prashin Jhobalia, VP Marketing Strategy, House of Hiranandani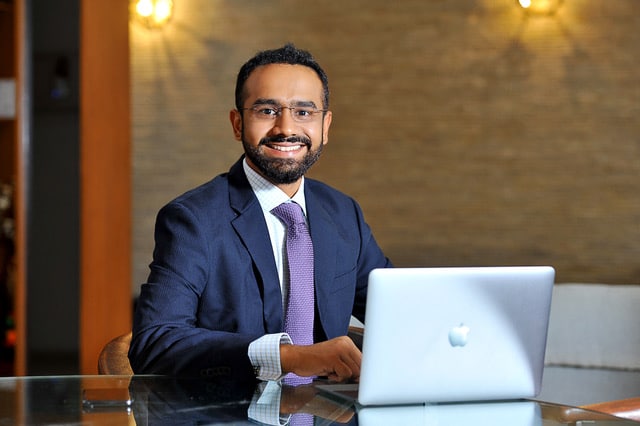 Smart home technology largely appeals to tech savvy millennial buyers. As an expert, what are your views on the same.
Smart home technology has gained significant popularity among homeowners, particularly tech-savvy millennials and globe-trotters who are aware of the latest trends in housing. This encourages them to embrace technology in their day-to-day lifestyle. However, this does mean that the audience for smart homes is limited to tech savvy millennials. The ease and convenient lifestyle offered by smart homes appeals to senior citizens, dinks, and nuclear families with children.
Smart home technology offers a range of benefits, including convenience, security, energy efficiency, and ease of use. Working professionals can switch on required appliances before returning home for greater comfort. Eg Air conditioners can be switched on before the homeowner returns so that on arrival the home is cool and comfortable. Similarly, senior citizens can switch on any gadgets they require with a single voice command. They do not have to struggle with the process of operating their gadgets manually, which they often find complex and time-consuming.
Use of cameras, sensors, and other devices enhances safety and security in a home. These devices can be monitored and controlled remotely. This feature provides peace of mind to homeowners, especially senior citizens, nuclear families with kids and young professionals who are away from their homes for extended periods.
Another advantage of smart home technology is its ability to help homeowners save money on their energy bills by automating energy-consuming devices and appliances. For example, homeowners can program their lights, thermostats, and other electronic devices to turn off automatically when not in use, thus reducing wastage of energy.
What kind of growth prospect do you see for this segment where developers will integrate smart automation in their ready to move in apartments?
The adoption of Smart home automation is likely to continue to rise as more people become familiar with the technology and its benefits. Additionally, the increasing availability of smart devices and the declining costs of these technologies are likely to further fuel the growth of the smart homes market.
Another reason for its rising popularity is the wireless and retrofit features offered by the latest smart home technology. Unlike the past when smart home technology required complex wiring to connect every gadget and was required to be infused in the early stage of construction of the homes, the current technology offers easy installation and connectivity with different gadgets in a ready home.
Enhancement in networks to 4G and 5G and the presence of compatible devices increases the speed of connectivity and reduces time in accessing the benefit of the technology. This too has led to increasing popularity of smart homes.
Home automation adds to the luxury quotient of the house and provides convenience and control over daily life. Home buyers are willing to invest in smart homes for the comfort and convenience it offers. As more people embrace technology for easy and convenient living, the market for smart homes is expected to expand, making it an increasingly attractive segment for developers to target.
Vivek Singhal, CEO Smartworld Developers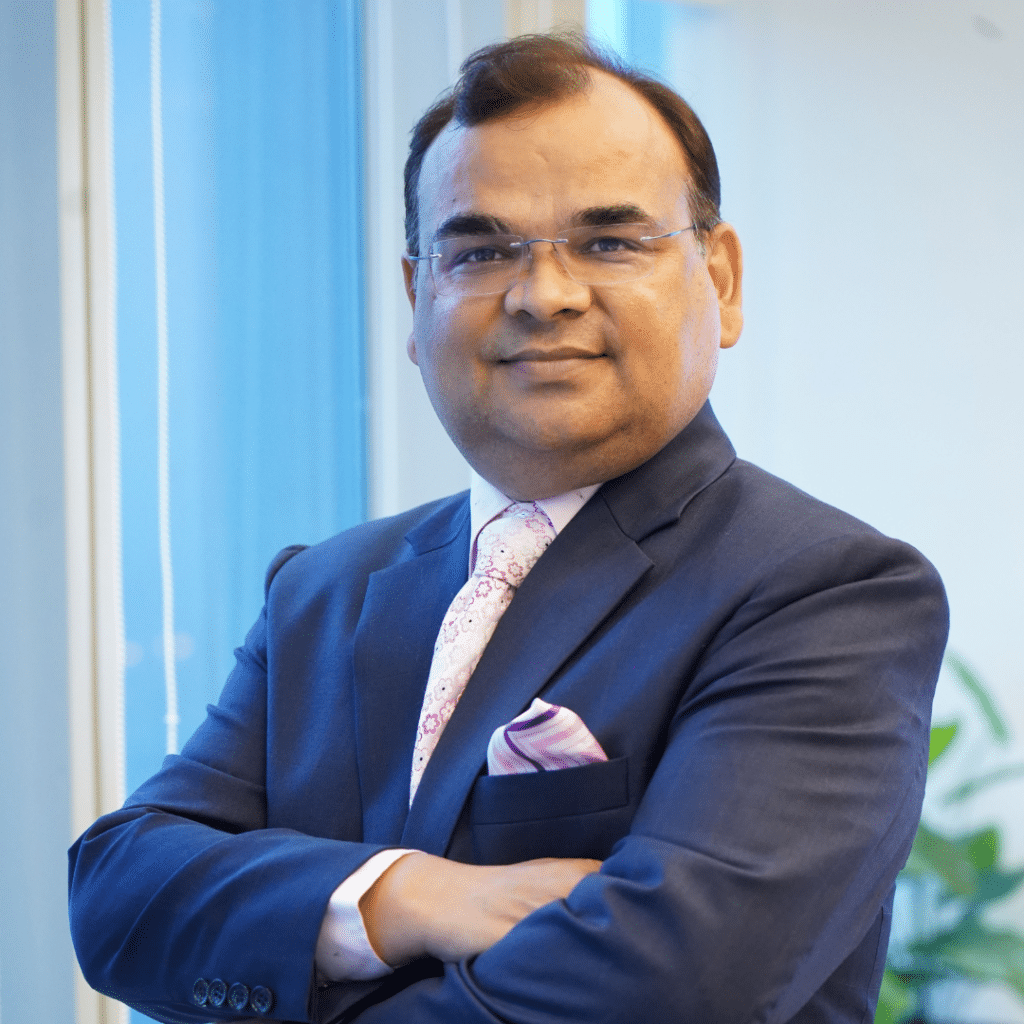 Smart-home technology largely appeals to tech-savvy millennial buyers. As an expert, what are your views on the matter?
The convenience, energy efficiency, and security features of smart-home technology have contributed to its rising popularity in recent years. Although it may have initially appealed primarily to tech-savvy millennials, and was broadly considered as a more "urban concept" it has since expanded its appeal to a wider audience that includes people of all ages and income strata. As quoted by Techarc 32% of Indian consumers may spend Rs 20k-50k on smart connected devices in 2023 with affordability being a key criterion for fast adoption of the trend. Pandemic induced work-from-home concept incidentally has provided a unique opportunity wherein a lot of first-time home buyers realized the potential and the convenience of Smart Home Automation technology. The rising energy costs, tech-friendly installations that streamline day-to-day operations, a mindset that supports 'sustainability', and the numerous benefits related to smart homes led to this realization.
While it is true that millennials are more likely to embrace new technology, this does not diminish the fact that people of all ages are now recognizing the benefits of investing in smart-home technology.
What is the kind of growth prospect you see for this segment where developers and builders integrate Smart Automation in their ready-to-move-in apartments?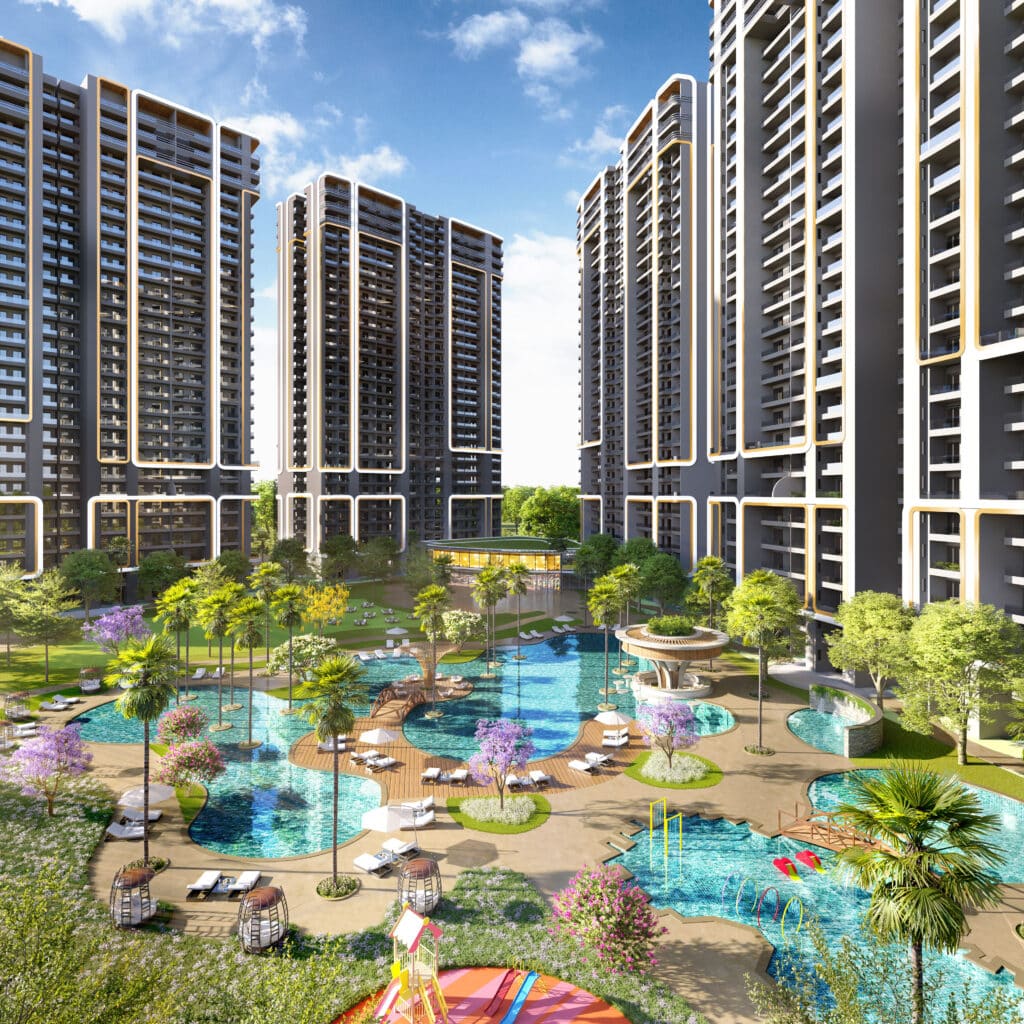 The smart home segment shows great potential for growth as more developers and builders are integrating smart automation into their ready-to-move-in apartments. By adopting and implementing smart technology solutions, developers will have a competitive edge over others as the demand for smart homes continues to increase. Going by the market scenario, customers are already looking for third-party automation solutions that fulfil their needs. So, developers are offering smart technology in a basic package. With India's commitment to reducing its carbon footprint and moving towards a cleaner and greener environment, there is tremendous potential for smart automation of homes.
According to a Statista report, the Indian smart home market is expected to show an annual growth rate (CAGR 2022-2027) of 8.15%, resulting in a projected market volume of US$6.85bn by 2027 and the number of active households (smart home) is expected to amount to 66.12m users by 2027.
Can you share details on the projects where you have used Smart Automation? Please share the names of the brands used in the project.
We are a new-age Real Estate Group, and our projects are under construction. However, we foresee that smart homes will no longer be a luxury but also a necessity. In line with the same, we have partnered with Schneider Electric, a leading provider of cutting-edge home solutions and eco-friendly products for driving 360-degree home automation in all our upcoming projects, through this collaboration, Smartworld Developers will build positive impact homes with lower waste and healthier interiors by incorporating smart product lines from Schneider Electrics. This will not only augment our customer's lifestyles but will contribute towards India's goal of reducing the emissions intensity of its GDP by 45 percent of the 2005 baseline by 2030. With over 5000 homes under construction and 15000 more to be added in the next couple of years SW intends to make this SMART approach a key differentiator in our new developmental approach.
Ashok Singh Jaunapuria, Managing Director and CEO OF SS Group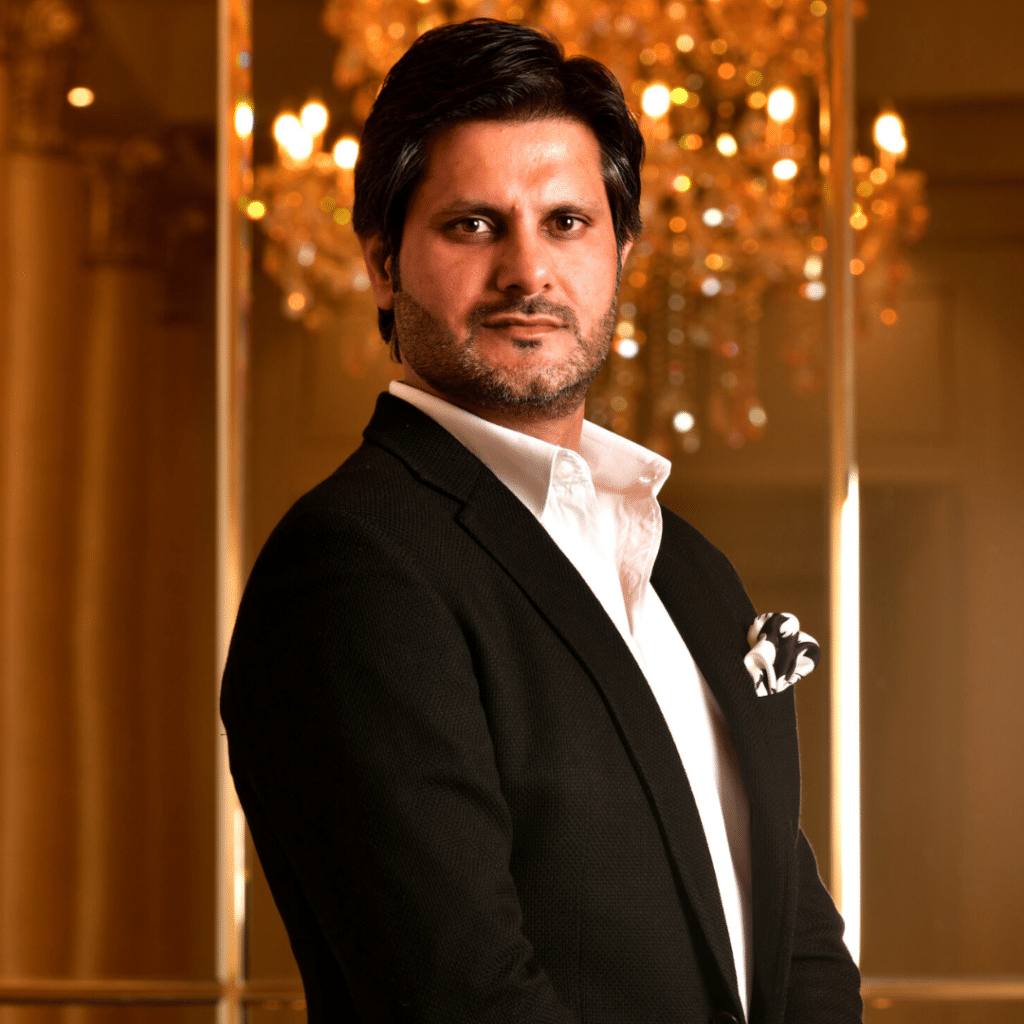 With calls worldwide for net-zero greenhouse gas emissions by 2050, there is increasing demand for smart homes that are sustainable. What are your views on the same?
Smart homes, which incorporate advanced technology to optimize energy and resource use, are a promising solution for achieving sustainable living. They can reduce energy consumption, enhance indoor air quality, and minimize waste production. Smart homes can incorporate a range of features such as automated lighting, heating and cooling systems, energy-efficient appliances, solar panels, rainwater harvesting systems, and home battery storage. These technologies can save homeowners money on their utility bills, improve the overall comfort of their homes, and contribute to reducing carbon emissions.
There is a demand for New Age home automation for apartments, as a developer what are you providing to the buyers?
To cater to the growing demand for New Age Home Automation we are providing
Energy-Efficient Appliances, Buyers also want energy-efficient appliances such as thermostats, refrigerators, and washing machines. Developers can equip the apartments with these appliances or provide incentives for buyers who bring their energy-efficient appliances.
Customizable Automation: Some buyers may want to customize their automated systems to suit their lifestyle needs. Developers can provide a platform that enables residents to customize their home automation system, which they can do by themselves or with the help of a technician.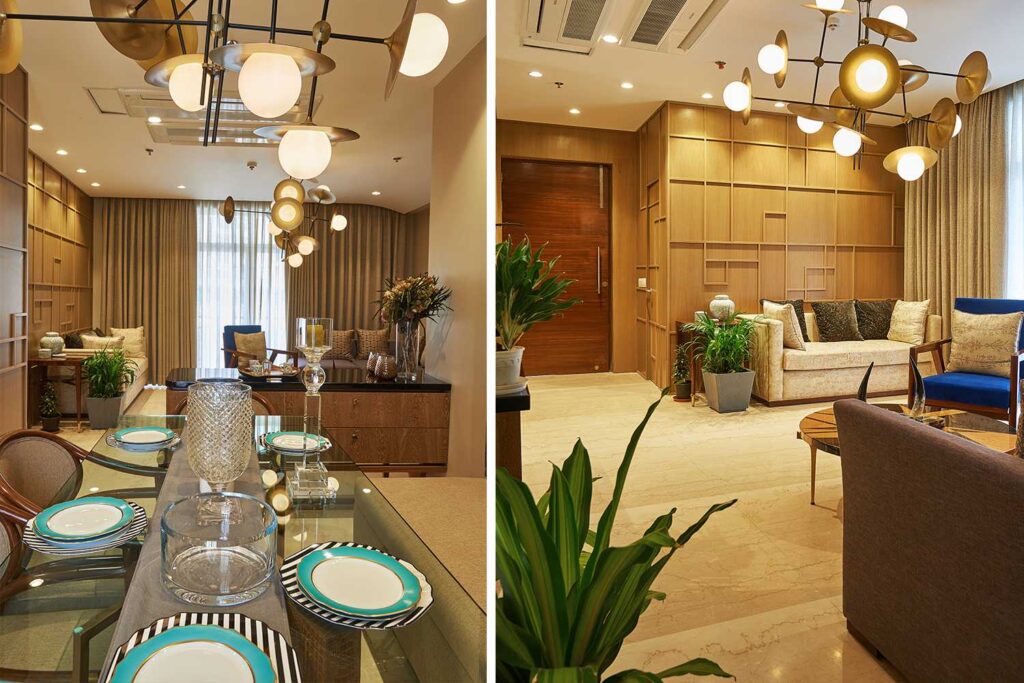 The Internet of Things (IoT): IoT devices are becoming ubiquitous in modern homes, making them attractive to buyers. Developers can provide IoT devices such as smart locks, security cameras, and sensors that work together to make the apartment a more secure and convenient place to live.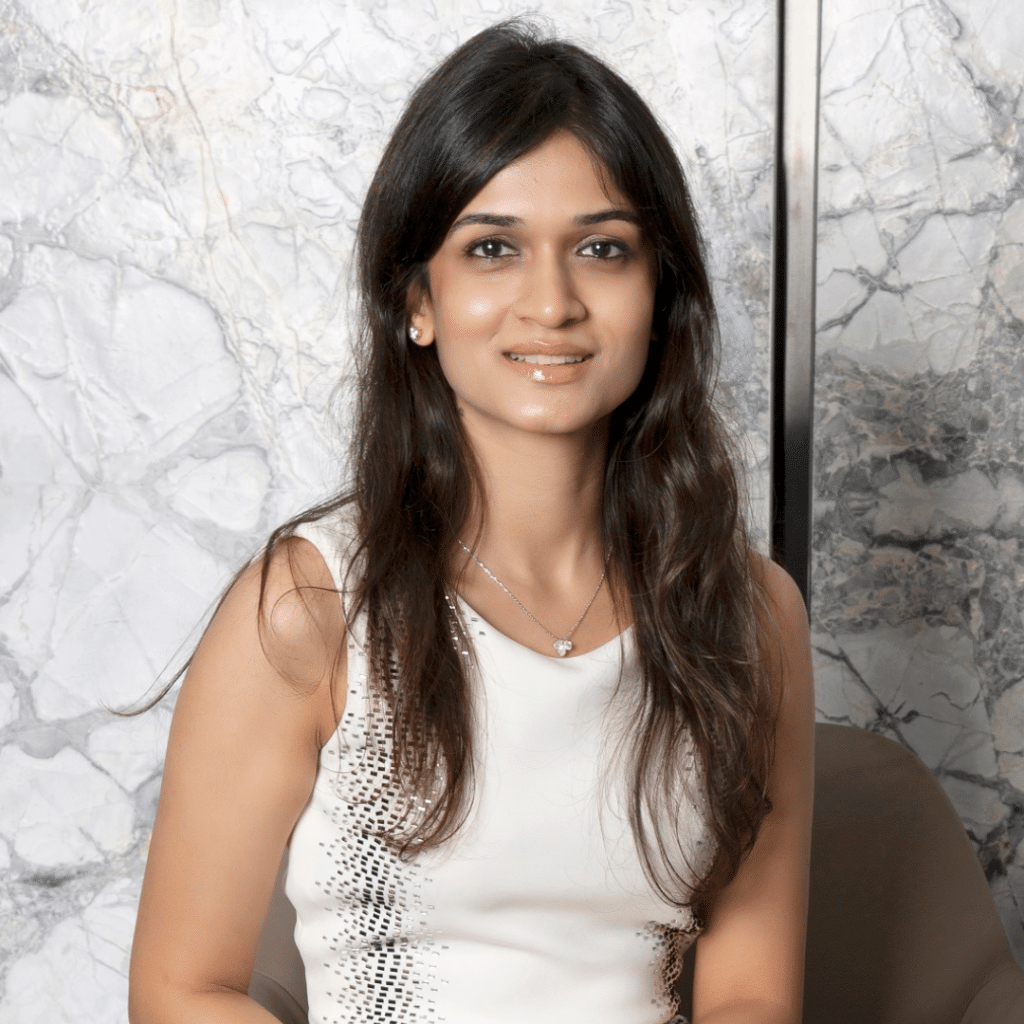 Gunjan Goel, Director, Goel Ganga Developments
There is a demand for New Age home automation for apartments, as a developer what are you providing to the buyers?
In today's fast-paced world, homebuyers are looking for convenience and comfort in their daily lives. This has led to an increase in demand for home automation systems that can help simplify everyday tasks and make life more comfortable. As a result, there is a growing demand for New Age home automation for apartments.
We are providing a range of smart home automation solutions that cater to the needs of our buyers. Our home automation systems are designed to make life easier by automating routine tasks, such as turning On/Off lights, adjusting temperature, controlling security, and much more.
Our smart homes come equipped with voice-activated assistants like Amazon's Alexa or Google Home that allow residents to control various aspects of their homes with simple voice commands. In addition, the company offers other automation features such as automatic door locks, surveillance cameras, and motion sensors to ensure the safety and security of residents.
Moreover, we offer customizable home automation solutions that can be tailored to meet the specific needs of our buyers. We work closely with buyers to understand their needs and preferences, and then offer solutions that fit their lifestyles
The young buyers who have studied and lived abroad are used to Home Automation, and now those who want to buy a home in India look for smart Automation features. What do you have to offer to this segment?
Home automation is becoming increasingly popular in many parts of the world, and India is no exception. Some of the most popular home automation features in Goel Ganga Developments include Smart lighting, Smart thermostats, Smart Security, Smart entertainment and Voice-activated assistants.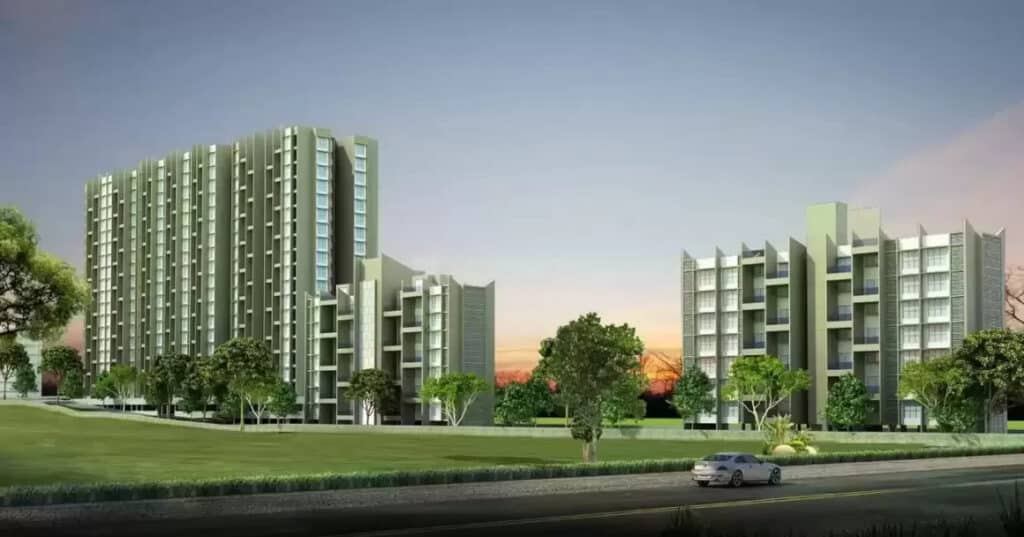 Overall, the demand for smart home automation features in India is likely to continue to grow as more young buyers with international experience enter the housing market. For Builders, providing smart home technology solutions is a smart business investment and for homebuyers, modern functionalities already built into their new home are a value-added service for the homeowner.
Advertisement
[adrotate banner="30"]