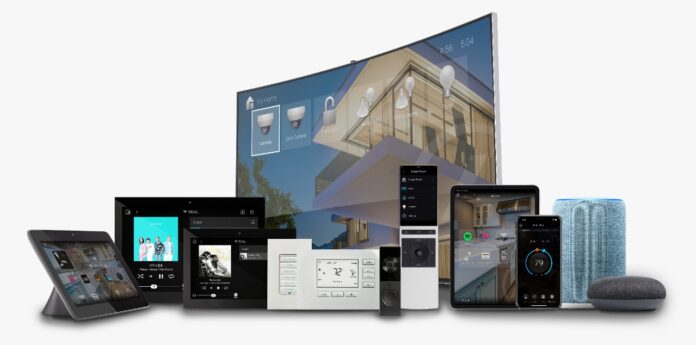 Advertisement
[adrotate banner="23"]
Architects to builders, designers to developers—there is a common goal shared among all. To create a result that will delight each discerning client. We know, because we speak the same language. How can a home automation company possibly embody the same aspirations as those in the world of building and design? It's easy. We believe in the beauty of all environments. We believe in creating an atmosphere that best supports the family who dwells there. We believe in breathing life into creativity—with smart home technology. And we do it well. We add a little touch of magic to every environment.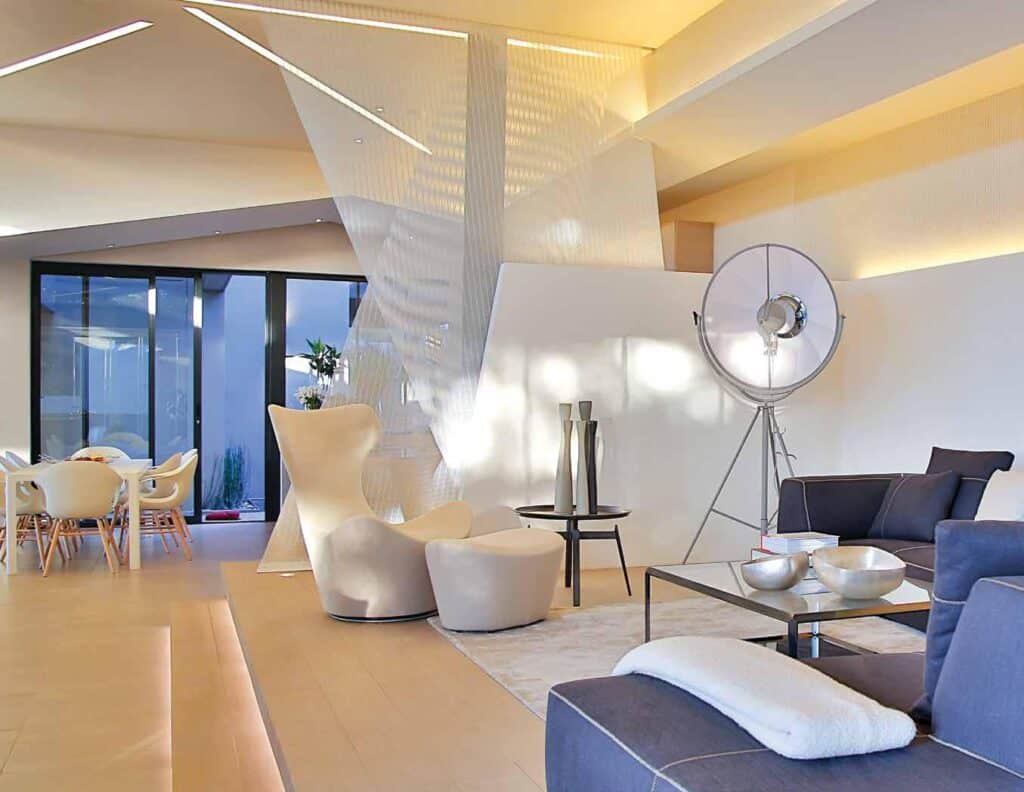 A homeowner can start the day waking to a favorite playlist shades gently rising to let the sun in, temperature setting to the perfect level. End of day? From the moment they enter their personalized code on their smart lock, pathway lighting illuminates to 60%, the thermostat adjusts to a desirable state, and a favorite playlist begins streaming in the most frequented areas of the home. These are the experiences we create—each and every day.
Advertisement
[adrotate banner="34"]
SMARTS TO SWEAR BY
Pioneering the smart home nearly 15 years ago, you could say we've been around the block a time or two. Around the globe, in fact. Control4 solutions are in hundreds of thousands of homes and businesses worldwide—a number that is rapidly growing. We are an industry leader and— just like you—are experts in our field. Our installers are smart home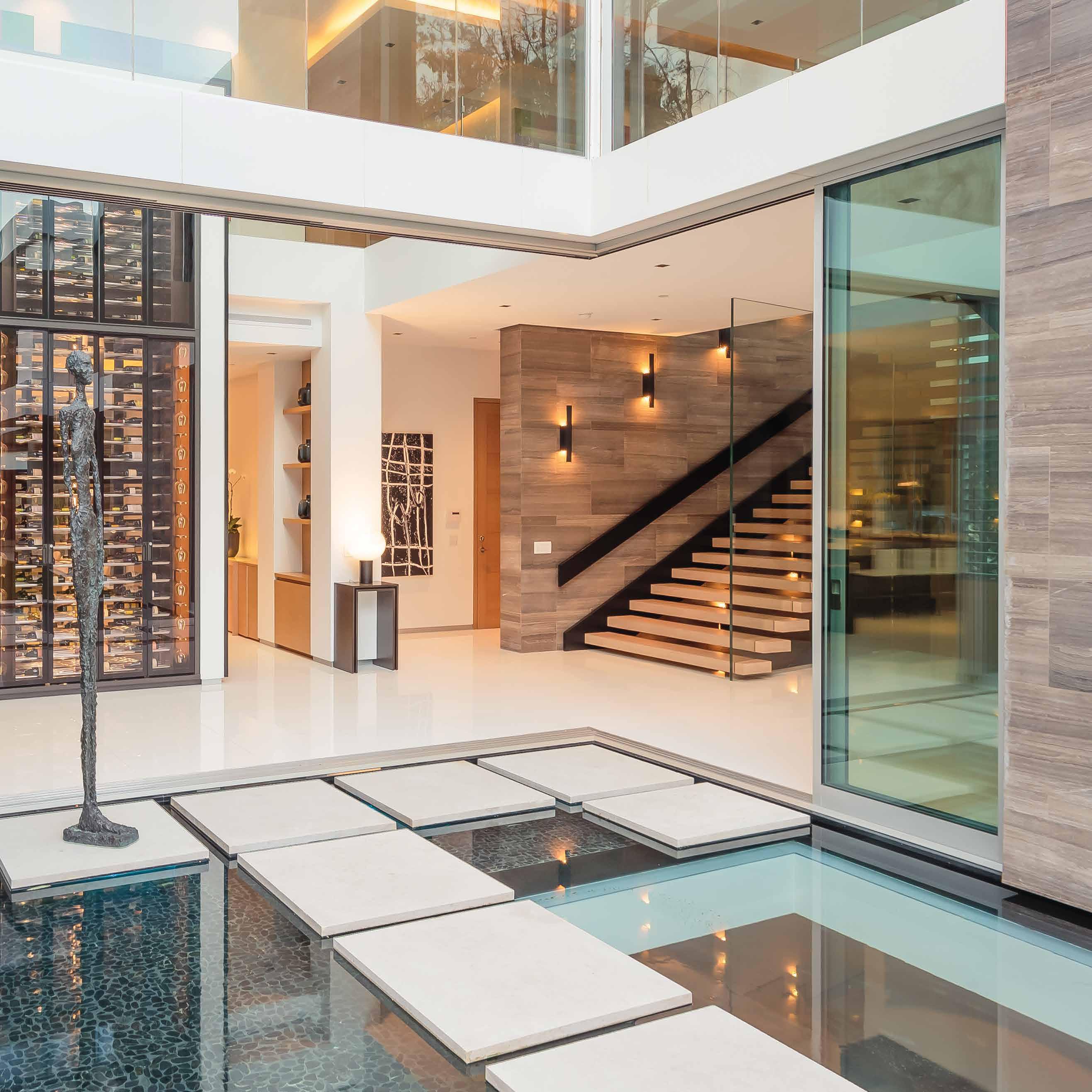 professionals, trained to deliver the very best home automation experiences available today. From smart lighting design, climate and shade control, distributing video and audio throughout entire properties, and integrating cameras, sensors, and door locks to deliver intelligent peace of mind, our solutions are designed to accentuate exceptional home
design with the very best of smart home technology. Smart home technology is a must have feature that homebuyers
now expect. Builders, developers, designers, and architects are integrating smart home capability to enhance the living experiences they build for their clients.
IT'S TIME TO SEE THE LIGHT—DIFFERENTLY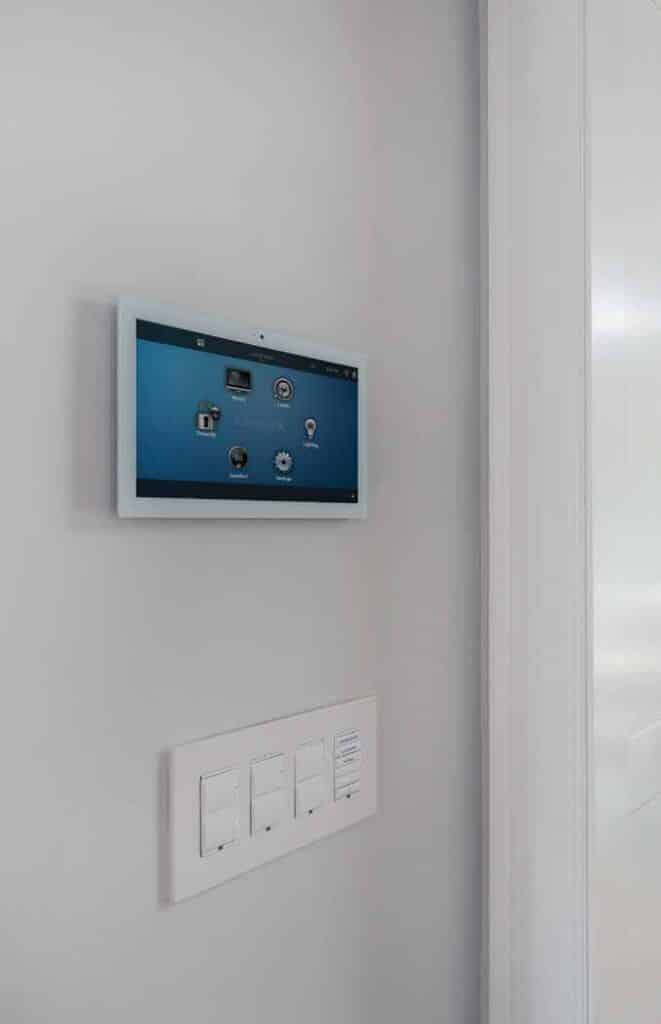 From concept to creation, you spend an abundant amount of time getting every aspect of every project just right. But if you're leaving banks of light switches behind, you're slinging mud onto a clean canvas. Next to thermostats and alarms, smart lighting is one of the top three smart technologies Americans own. Since 2015, the number of consumers who own smart lighting grew by 40%.* Smart lighting that is beautiful and energy efficient and has the brains to control more than just the lights?
Replacing multiple switches and dimmers with one beautiful keypad means never having to disrupt the aesthetics of the home
AUDIO IS MEANT TO BE HEARD, NOT SEEN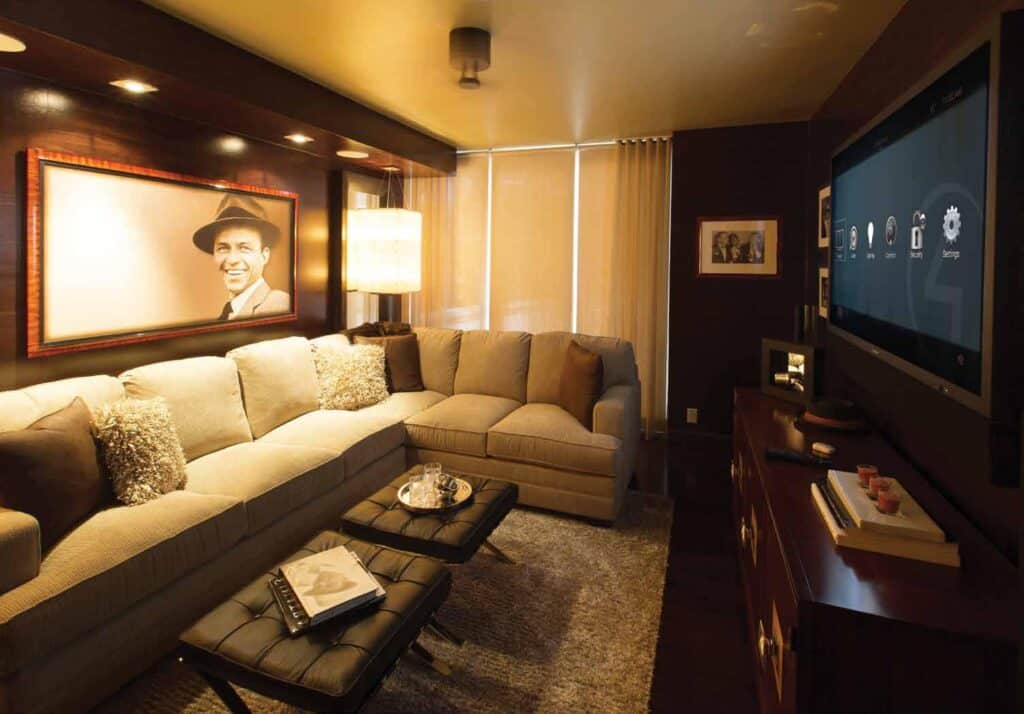 Unless you want it to be, of course. Your clients can enjoy high-quality music throughout the entire house— and even outside—with speakers that are nearly invisible. Or, have them custom designed to match with your crafted design and décor. With Triad speakers, you have the option of over 20 real-wood veneers to match any type of millwork, the ability to match speakers and grills to any color of paint, or invisible speakers that blend seamlessly into the wall—with only the sound telling you that they even exist. With strategically placed keypads, one touch gets the party started  instantly in any room of the house— or in all rooms at once. It's quite possibly the most beautiful sound you may never see.
Speakers will blend seamlessly into the background—with only the sound telling you that they even exist
ORCHESTRATING THE ENTIRE HOME
Our solutions are designed to complement any home décor or architecture in mind—working behind the scenes and blending seamlessly into any environment. Our technology makes homes and businesses more energy efficient, comfortable, convenient, and secure with personalized features and experiences that transform a dream home into a dream way of living.
COMFORT AND CONVENIENCE
Homeowners can control humidity and temperature levels, automate shades to lower during the hottest hours of the day, power on the hot tub or fireplace, and program the entire house for maximum energy efficiency—regardless of the time of day or season. Systems are smart enough to automate lawn systems appropriately in response to changes in weather.
SAFETY AND SECURITY
Intelligent security gives homeowners peace of mind knowing that their family is safe and secure. They can lock every door and arm the alarm with a single touch, check on the kids from downstairs or downtown, view video feeds from security cameras, and even receive alerts when there is a water leak, the garage is open, or the kids get home from school.
PRODUCTS
From elegant one-touch lighting to sleek touch screens, Control4 products create intuitive automation solutions for your smart home.
Controllers

Acting as the "brain" of the smart home, EA Series Controllers manage the entire automation system, allowing all electronic devices in the home to work together—from lighting and security, to music and video, and pretty much anything else in between. No matter the size of the property, Control4 EA controllers are capable of powering it all.
Smart Lighting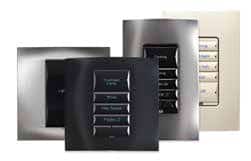 Available in square and Decora form factors, keypads allow for quick control of favorite scenes. For example, a "Goodnight" button can be configured to shut off all the lights, lock the doors, and arm the alarm, all at once. They feature one to six customizable LED backlit engraved buttons in 38 possible configurations along with screwless faceplates with 13 stylish colors and gloss and satin finishes. Available in 120V, 240V, or 277V.
Touch Screens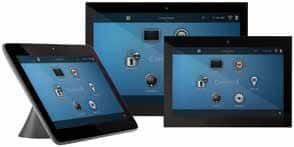 Available in 7″ or 10″ and in both tabletop and in-wall versions, Control4 touch screens deliver always-on, dedicated control over all technology in a home, unit, or lobby—with a sleek, low-profile design, edge-to edge glass, and stunning, high resolution graphics. All models include HD video intercom and crystal-clear audio intercom for convenient communications from room to room or with visitors at the door or gate.

System Remote

The perfect handheld interface for the entire house, featuring an intuitive button layout perfect for one-handed operation. It is highly customizable for any room with the ability to control the audio, video, lights, shades, temperature, security, and much more. It is perfect for residences worldwide, as the remote supports multiple languages and has icon button labeling.
Climate Control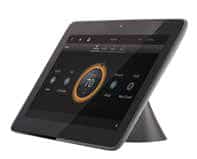 Jointly developed with the climate control experts at Aprilaire, the Control4 Wireless Thermostat delivers the right level of comfort in the most efficient way possible. It is compatible with modern HVAC systems, forced air, geothermal, dual fuel, and humidity systems, and allows for advanced adaptive scheduling to suit the needs of its residents.
Door Stations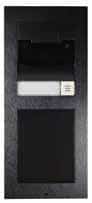 The Control4 Door Station is available in flush or surface mount, in either black or brushed nickel, and with or without a keypad. It delivers an amazing audio and HD video intercom experience, enabling residents to monitor and communicate with the front door or the security gate. Combine with Control4 touch screens for greater convenience and peace of mind.
Entertainment

Regardless of the size of the project, residents will enjoy the power and high-quality sound that Control4 amplifiers and receivers will deliver throughout the entire house. Matrix switches deliver world-class distribution of source material to every room, and Control4 4K Ultra HD products feature HDCP 2.2 compliancy, making them compatible with current and future 4K content so residents can enjoy copy-protected 4K content on every TV throughout the house.
Speakers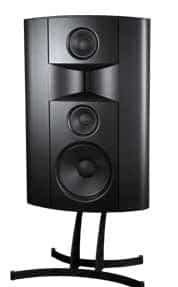 Your clients will enjoy high-quality music throughout the entire house—or even outside—with speakers that can be easily hidden out of site or designed to seamlessly integrate with the design and décor of the home. With Traid speakers, you have the option of over 20 real wood veneers to match any type of millwork, the ability to match speakers and grills to any color of paint, or invisible speakers that blend into the wall.
Networking

Pakedge networking products from Control4 are designed specifically for connected properties, delivering superior wireless performance and offering the most dependable routers and switches available. You'll get the most out of your network with incredibly high speeds, elevated traffic flow, and products designed to eliminate lag, jitter, and buffering.
Control4 App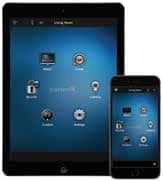 The Control4 App turns iOS or Android mobile devices into the ultimate smart home command center. It allows for control and management of all of the system's features, such as lights, temperature, cameras, audio/ video equipment, smart door locks, and more. And with a 4Sight subscription, residents can also enjoy remote access of their home.
Voice Control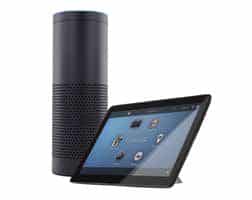 With a Control4 4Sight license and an Amazon Echo, residents can control their entire home using just their voice. While certain features can be set up by the homeowner—such as control of the lights and thermostats— more advanced programming will require a dealer.
Advertisement
[adrotate banner="30"]