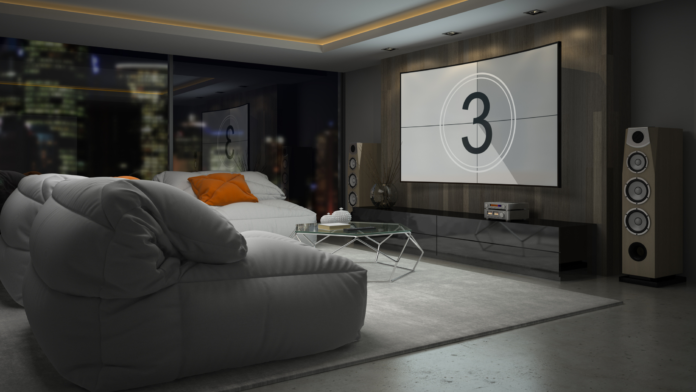 Advertisement
[adrotate banner="23"]
In the fast-paced digital age, where convenience and portability dominate our audio experiences, there exists a niche segment that has steadfastly embraced the concept of high-fidelity luxury audio. Hi-Fi audio, short for "High Fidelity," refers to a premium audio reproduction system that aims to recreate the sound with exceptional accuracy and realism.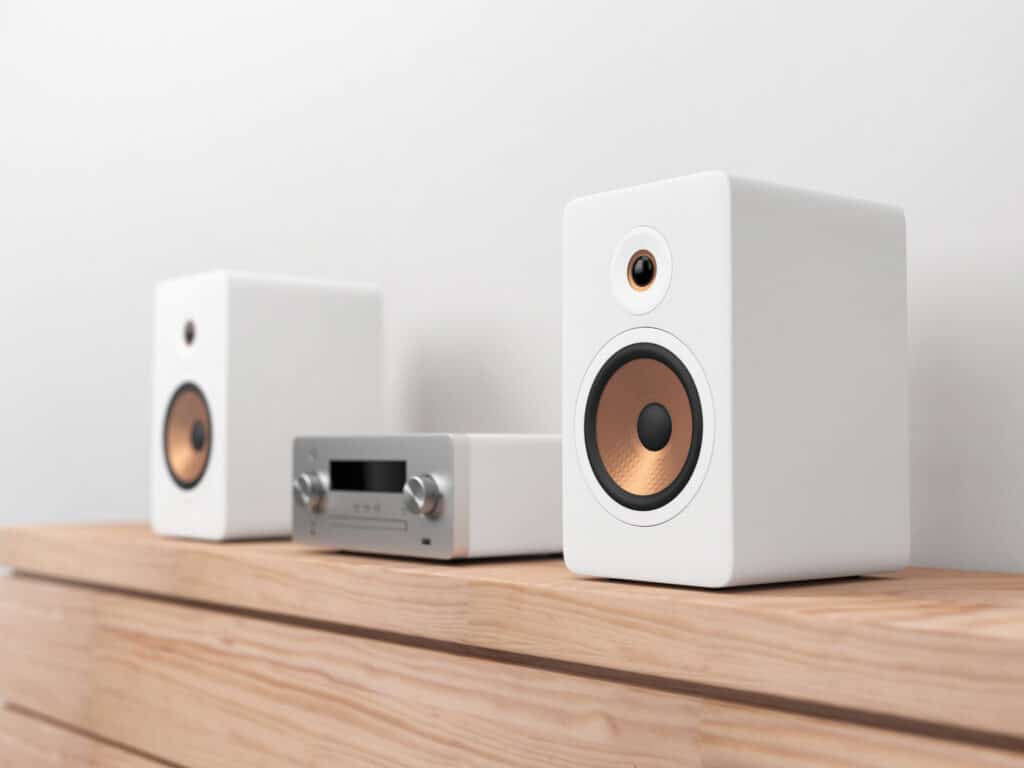 Hi-Fi systems are designed to faithfully reproduce music, capturing the subtle nuances, intricate details, and dynamic range of the original recording. This meticulous approach involves using high-quality components, such as premium speakers, amplifiers, and digital-to-analog converters, to ensure the utmost accuracy in sound reproduction. The result is an audio experience that engulfs listeners in a rich, lifelike sonic landscape, making them feel as if they are in the presence of the musicians themselves. Hi-fi luxury audio systems often incorporate advanced technologies like high-resolution audio formats, lossless audio streaming, and sophisticated room calibration techniques to further enhance the listening experience. This dedication to sonic excellence distinguishes Hi-Fi luxury audio as a niche market catering to discerning audiophiles who value the art of sound reproduction and its emotional impact.
Advertisement
[adrotate banner="34"]
The Hi-Fi luxury audio market in India can be attributed to several key trends that are reshaping the landscape of audio consumption. Firstly, the rise of streaming platforms and digital music services has made high-quality music more accessible than ever before. As listeners increasingly demand better sound quality, they are turning to Hi-Fi systems to fully appreciate the nuances of their favorite tracks. Additionally, the growing disposable income of the Indian middle class has resulted in increased discretionary spending on luxury goods, including premium audio equipment. This has created a lucrative market for Hi-Fi luxury audio brands seeking to capitalise on the demand for high-end audio systems. Furthermore, the prevalence of home entertainment and the desire for immersive experiences have fueled the adoption of Hi-Fi audio in Indian households, where individuals seek to recreate the ambiance of a concert hall or a recording studio within the comfort of their own homes.
In the following sections, we will delve deeper into the technological advancements driving the Hi-Fi luxury audio industry, explore the evolving consumer preferences in India, and examine the implications of this growing market on the future of audio consumption. As the appetite for superior audio experiences continues to flourish, Hi-Fi luxury audio is poised to carve out a prominent place in Indian homes, revolutionizing the way we perceive and enjoy music.
How do Brands Define Hi-Fi Audio?
Brands across the audio industry strive to define Hi-Fi audio by emphasising the core principles of exceptional sound quality, precision engineering, and a commitment to delivering an immersive listening experience. These brands view Hi-Fi audio as an art form, a fusion of science and passion, where every detail matters in recreating music with the utmost integrity and emotional impact. Through their dedication to superior sound reproduction, brands endeavour to redefine the boundaries of audio excellence and establish themselves as leaders in the hi-fi audio market.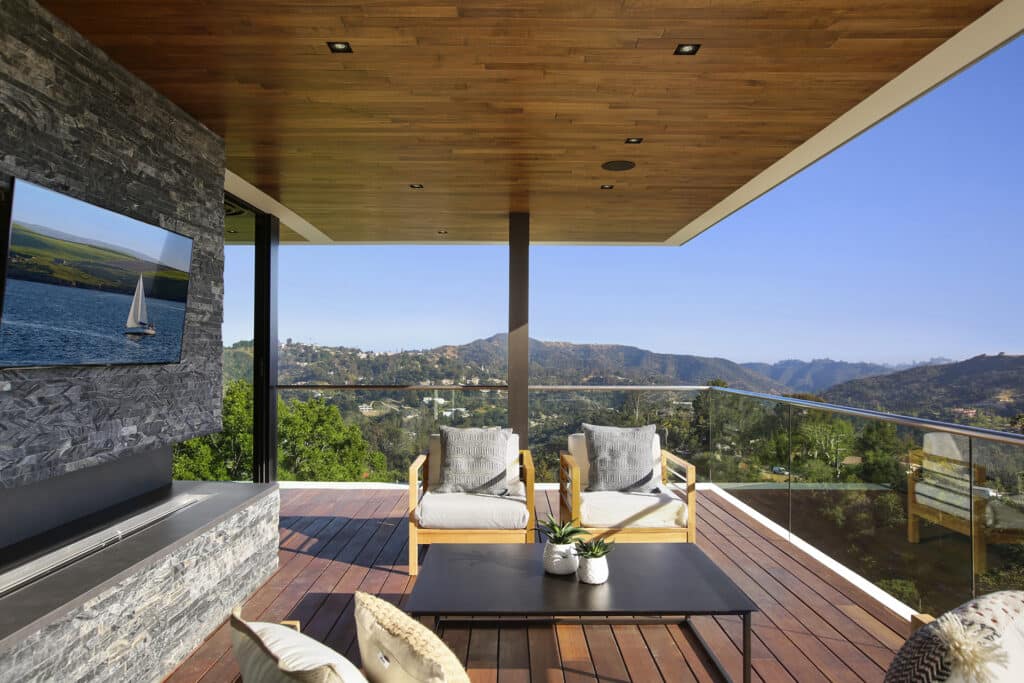 Shitij Khatter, Partner at Audio Nirvana, an authorised dealer and distributor of McIntosh Amplifiers in India says, "I am proud to represent a company that stands at the forefront of the high-end home audio industry. McIntosh is a brand that is dedicated to designing, manufacturing, and marketing premium audio equipment that brings sound to life in the most remarkable way. With a diverse range of products under our umbrella, we cater to a devoted community of audio enthusiasts and music lovers who appreciate the unparalleled quality and performance of our products. McIntosh embodies the epitome of aspiration, earning the reputation of being the ultimate amplifier that surpasses all others. We believe that once you experience McIntosh, you won't need to look any further. It truly is the last amplifier you'll ever need to buy."
He further states that. "McIntosh is renowned for providing distinguished home audio systems that bestow the utmost experience in music and film. With a range of offerings catering to two-channel stereo sound systems and multi-channel home theaters featuring surround sound, McIntosh consistently sets the standard for the definitive home audio entertainment encounter for discerning listeners across the globe."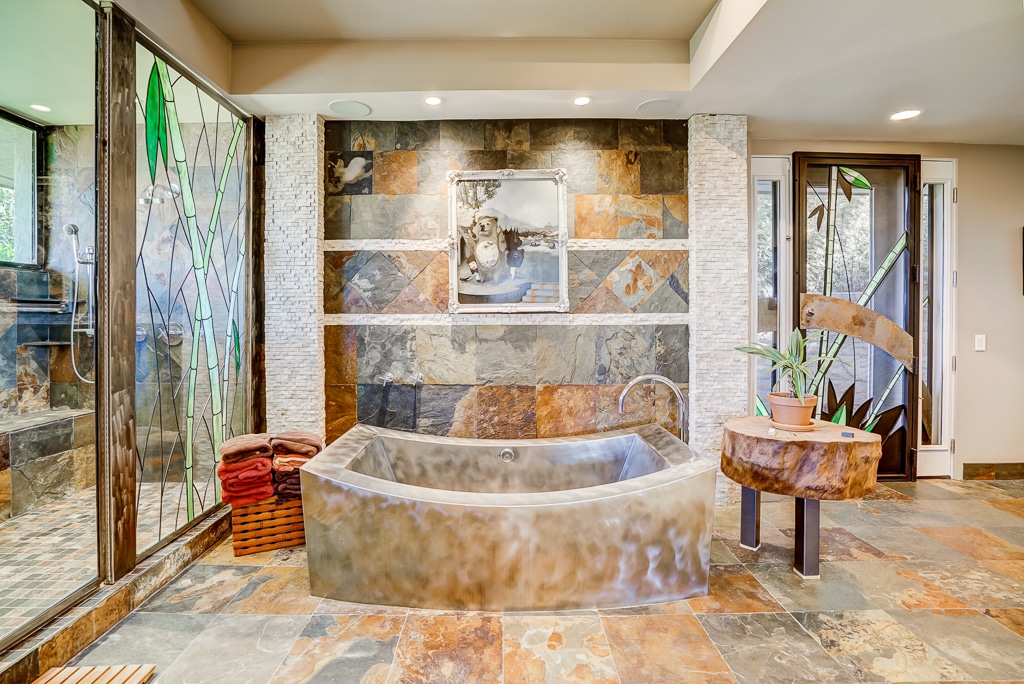 Alessandra Orlandini, International Sales and Marketing Manager for Pequod says, "Pequod Hi-Fi luxury audio brings the ultimate symphony of sound to life, captivating both indoor and outdoor gatherings with our High Fidelity and high SPL party systems. Impeccably crafted in Italy, our speakers are a testament to unparalleled craftsmanship, boasting curved non-linear cabinets forged from high-rigidity glass fiber and resin composite. Harnessing the essence of sonic perfection, our drivers, sourced from the finest Italian manufacturer, harmoniously blend with meticulously handcrafted point-to-point soldered crossovers, resulting in an extraordinary fusion of components. At Pequod, we create a sonic experience that transcends boundaries, delivering a musical voyage that is truly extraordinary."
Jose Coelho, International Business Director at Origin Acoustics says, "Luxury audio is a statement, a sonic and visual experience like no other. It can be a visual masterpiece, as well as deliver sound that evokes deep emotions. We are Origin Acoustics – performance loudspeakers with a high-fidelity heritage, practically invisible aesthetics, and a commitment to genuine acoustic beauty." He further states, "We believe that astounding audio is the home's beating heart. As musicians and filmmakers have poured their souls into their craft, so have we into ours. We strive to bring you the fullest experience, as intended by their creators."
Vijay Sinha, Director – Sales & Marketing at Pink Noise Professionals, the authorised dealer and distributor of Elipson in India say, "Our brand, Elipson, defines hi-fi luxury audio as an exquisite synthesis of musical emotions and aesthetic elegance based at Saint-Fargeau, Burgundy, France. Rooted in our rich heritage dating back to the 1940s, we have steadfastly committed to crafting audio marvels that epitomise sonic purity and visual allure."
Various Applications of Hi-Fi Audio Products in Indian Homes
In Indian homes, the application of Hi-Fi audio products has witnessed a significant surge, revolutionising the way individuals experience entertainment and audio quality. From immersive movie nights to soulful music sessions, Hi-Fi audio systems have found diverse applications that cater to the diverse cultural preferences and lifestyles of Indian households. Home theaters equipped with powerful Hi-Fi speakers have become a symbol of luxury, offering an unparalleled cinematic experience within the comfort of one's home.
Music enthusiasts are now able to indulge in the finest nuances of their favourite tracks, as Hi-Fi audio products deliver crystal-clear sound and deep, resonating bass. Moreover, the integration of smart technology has further enhanced the usability of these products, allowing users to control their audio settings effortlessly through voice commands or smartphone applications. As the demand for exceptional audio experiences continues to grow, Hi-Fi audio products are fast becoming an integral part of Indian homes, enriching lives and elevating the overall home entertainment landscape.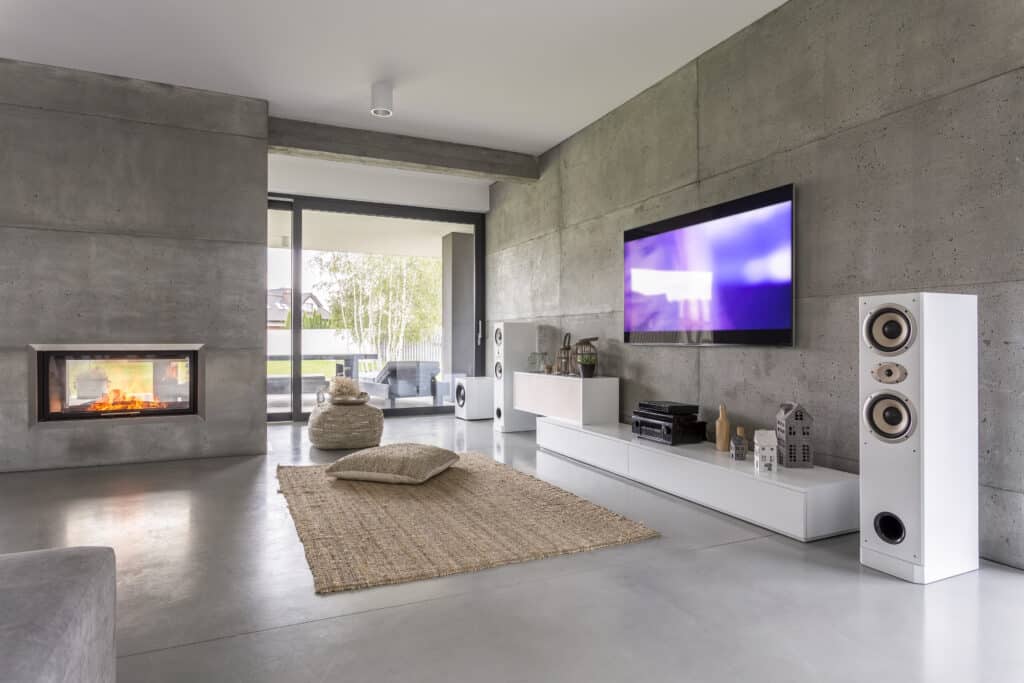 Daniel Fuhrmann, International Sales Director at BEC Akustik says, "Luxury homes and users in India enjoy matching and accessorising each component in their homes. BEC Akustik offers the unique advantage of being the slimmest speakers in the world that makes them easy to blend in or make them stand out for amazing sound clarity."
Vijay from Elipson adds, "Within Indian homes and businesses, hi-fi luxury audio products transcend mere functional sound reproduction to become magnetic elements of sensory delight. These acoustic masterpieces, exemplified by our flagship offerings like the W35+ and WIM Mini, seamlessly integrate into multi-room audio setups, enriching living spaces with immersive soundscapes that harmonise with every moment. Furthermore, our brand's unwavering commitment to innovation has led to inter-compatibility with home automation systems, enabling users to orchestrate their musical environment effortlessly in private residences, luxury hotels, or exclusive boardrooms with captivating precision."
Commenting on this Alessandra for Pequod says, "We see that customers in the Indian market want systems that can deliver high energy entertainment to a group of their guests with indoor and outdoor applications."
Jose from Origin Acoustics adds, "In Indian homes and businesses, Hi-Fi luxury audio products from Origin Acoustics are being utilised in various ways to cater to different needs. These offerings offer versatility and can be discreetly installed in-ceiling or in-wall, providing powerful sound and bass. Alternatively, they can take center stage in the home or garden through our B&O collection and luxury Bollards, creating an immersive audio experience."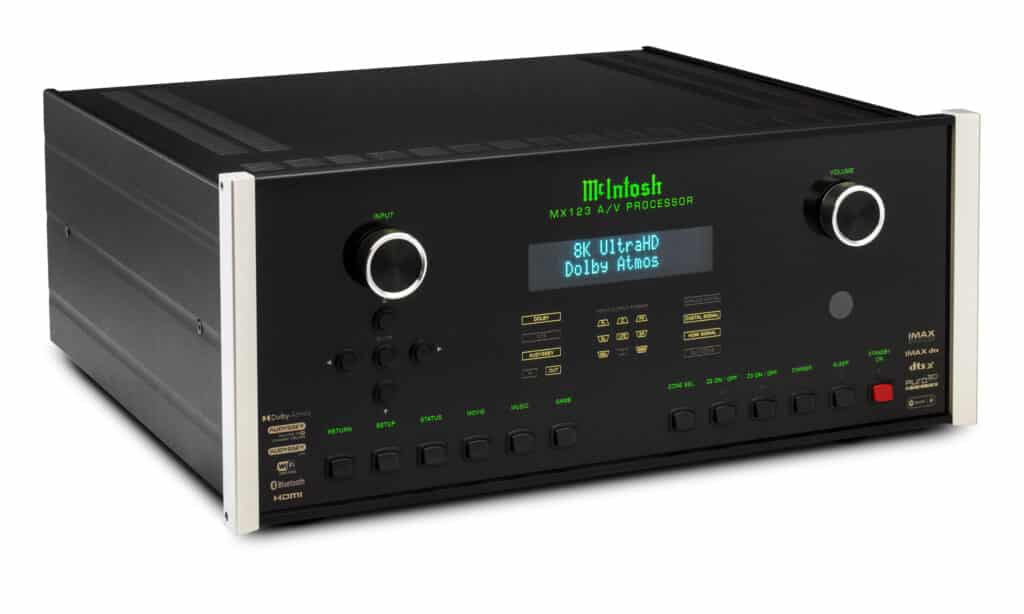 Shitij from Audio Nirvana comments, "The different ways that Hi-Fi luxury audio products are being used in Indian homes vary widely, encompassing a range of audio experiences. From dedicated listening spaces for enjoying favourite music to incorporating lifestyle speakers that blend seamlessly with the surroundings. These products have become an integral part of the furniture or room, often treated as works of art, blending functionality with elegance to enhance the ambiance of any space."
Growth Trends
India's growth trends for Hi-Fi luxury audio products have surged recently. With a rich music and cinema heritage ingrained in everyday life, there is a growing demand for better sound and aesthetics to elevate the audio experience. The new-age Indian values quality and luxury, now willing to invest more in high-end audio products. Post-pandemic, increased spending power has further boosted this trend, with a focus on enjoying life's experiences to the fullest. Larger luxury homes with dedicated entertainment spaces and professional entertainers performing at home gatherings have also contributed to the rising demand for exceptional audio products.
Emphasising on this fact Jose says, "Culturally, India has always had a rich music and cinema heritage, and the key trends driving the growth of the Hi-Fi luxury audio market in India include the search for better performance, superior sound quality, aesthetically pleasing designs, and a shared family experience that truly brings the music and cinema heritage to life."
Shitij further elaborates, "The growth of the Hi-Fi luxury audio market in India is driven by the new age Indian's appreciation for quality and luxury in audio. Post-pandemic, increased spending power and a desire for premium audio experiences have fueled this trend."
Vijay reaffirms, "Foremost, the expanding middle class of India wants better products and services since they are exposed to best in calls products through internet and easy travel. Multi Room audio and automated homes are of the key driving factors for Home Entertainment and Hi-Fi Luxury in India. The time when survival and basic products that fulfil the job have gone by. Nowadays customers want enhanced experiences in entertainment and lifestyle."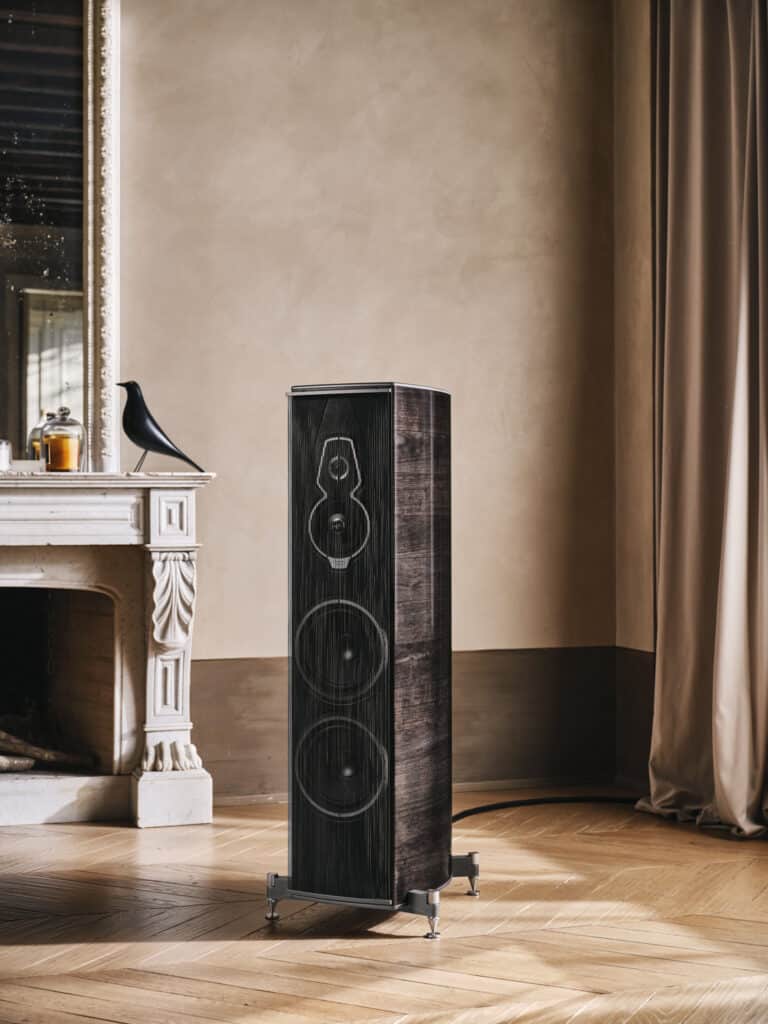 According to a study published by Mordor Intelligence, the Audio Equipment Market size is expected to grow from USD 14.23 billion in 2023 to USD 20.01 billion by 2028, at a CAGR of 7.06% during the forecast period (2023-2028). Additionally, Asia-Pacific is expected to capture a significant share of the audio equipment market due to increasing technological innovation, the presence of some leading audio equipment providers which have led to a steady stream of new audio equipment.
Key Features and Innovation of Various Brands Offerings. (Each Brand in a Different Page)
Audio Nirvana, Authorised Dealer and Distributor of McIntosh, Rotel, and Sonus Faber in India
Features:
Audio Nirvana, an authorized dealer and distributor of McIntosh, Rotel, and Sonus Faber in India, proudly offers unique and luxurious audio experiences by distributing some of the most revered brands in the industry. Each brand boasts distinctive features that allow music enthusiasts to immerse themselves in their auditory passions like never before.
McIntosh: Recognized globally for its iconic blue light, VU meter, and tube amplifiers, McIntosh products radiate elegance and are a testament to time-honored craftsmanship. Founded in 1949, these products are both designed and handcrafted at their Binghamton, NY factory. Their unique identity is beautifully captured in the glass panel and blue meters integral to their products, a mark of the McIntosh legacy.
Rotel: Rotel, a family-owned business established in 1961, is revered for its ability to deliver low-distortion sound through class AB amplification. Their flagship series, Michi, builds upon over 55 years of Rotel's experience and heritage in the audio industry.
Sonus Faber: Known for their style, finesse, and superior quality audio, Sonus Faber creates a remarkable listening experience even in outdoor spaces with products like ASTER. Based in Italy, Sonus Faber handcrafts some of the finest speakers from organic materials like wood and leather, offering a unique "natural sound" that is three-dimensional, immersive, and exactly as the artist intended.
Innovation:
Innovation sits at the core of each brand Audio Nirvana distributes, their success story a testament to their continuous adaptation and commitment to advancement. Each year, these brands have unveiled groundbreaking products, pushing the boundaries of the audio industry to new heights.
McIntosh: Recently, McIntosh introduced the AVR MHT300 with 11.2 channel processing, showcasing their dedication to pushing boundaries even after two decades of industry excellence.
Rotel: Breaking new ground, Rotel has announced the launch of their new streamer, model # S14, which intriguingly features an integrated class AB amplifier. This innovative approach reinforces Rotel's commitment to pushing boundaries and meeting the evolving needs of audio enthusiasts.
Sonus Faber: Not to be outdone, Sonus Faber introduced their new flagship custom install speaker, ARENA, boasting an impressive 600 watts of power and 121 dB sensitivity, redefining the possibilities of custom audio installations.
Origin Acoustics, Distributed in India via Smato Technologies
Features:
Origin Acoustics is renowned for producing the most refined speakers for in-ceiling and in-wall audio, setting a benchmark in acoustic engineering. With seven patents dedicated to delivering an exceptional audio experience, their speakers boast the following key features:
Tri-Linear Hi-Fi Speakers: Origin Acoustics ensures a perfect balance of crisp highs, mids, and lows in their Hi-Fi speakers, enabling clients to experience every note with unparalleled clarity.
Multi-Motion Pivot: The patented MMP™ technology allows all loudspeakers in the five series and above to pivot up to thirty degrees, facilitating precise sound staging and directing audio directly to the listener, regardless of placement restrictions.
X-Wave Surround: To improve overall fidelity and prevent unwanted sonic distortion, the X-Wave Woofer Surround ingeniously absorbs the impact when a speaker cone reaches its limit of movement and comes to a hard stop.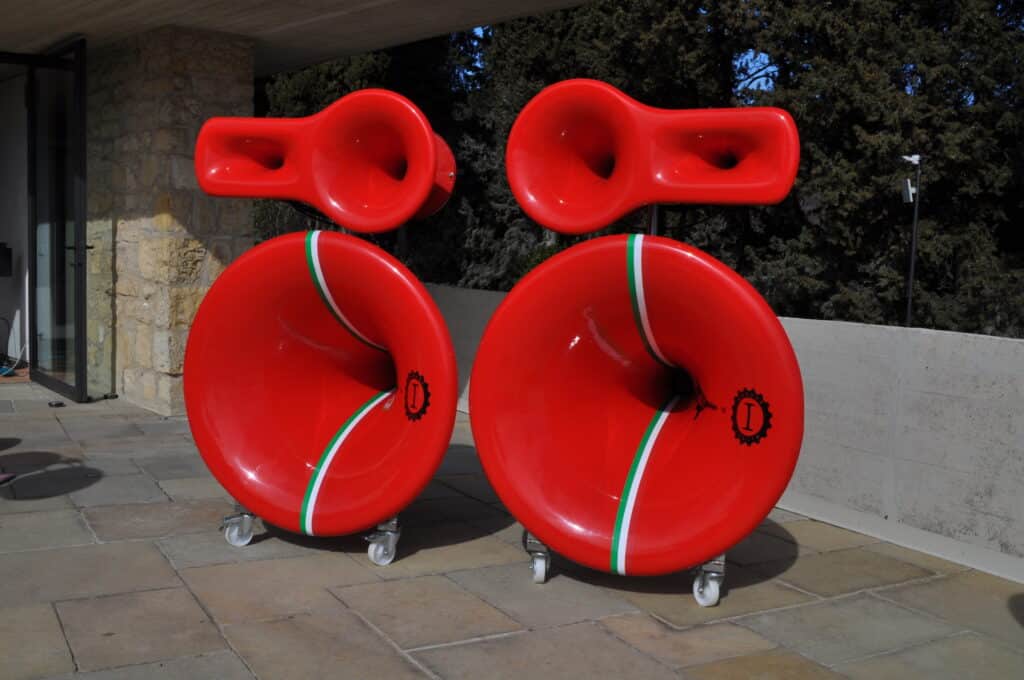 Innovation:
Origin Acoustics continues to push the boundaries of audio innovation, introducing groundbreaking products that redefine luxury sound experiences:
Bollard Speaker: Origin Acoustics brought luxury outdoors with their Bollard speaker, ingeniously incorporating the subwoofer and satellite into one product, delivering an immersive audio experience in open spaces.
Partnership with B&O: Collaborating with B&O, Origin Acoustics brings a touch of exclusivity to their systems, combining cutting-edge technology with the elegance and sophistication that are synonymous with Bang & Olufsen.
MOS36: Their latest product, the MOS36, showcases their commitment to innovation. This unique speaker combines a 6.5" woofer with a midrange driver, delivering powerful bass via a GU10-sized opening in the ceiling. The discrete opening belies the impressive sound it produces, enriching any space with a captivating audio experience.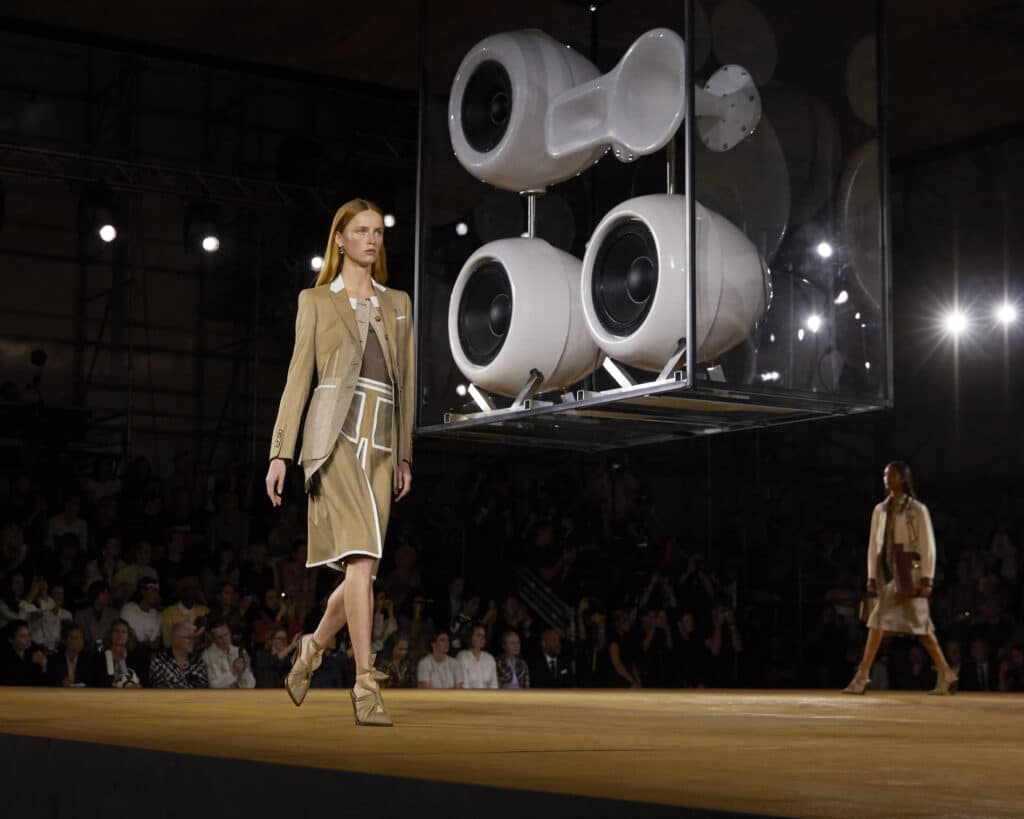 BEC Akustik, Distributed in India via Alphatec AV
Features:
BEC Akustik sets itself apart with a range of unique features that promise exceptional sound clarity while offering seamless integration into any space:
Ultra-Slim Design: The slimmest speakers in the world, with dimensions of just 37 mm wide and 23 mm deep, allow for effortless blending into the surroundings or the option to stand out for stunning sound clarity.
Ultra-Wide Dispersion: Boasting an impressive 1600 degrees of horizontal dispersion, BEC Akustik speakers ensure a broad sound coverage, enveloping the entire listening area with immersive audio.
Complete Customization: The brand offers complete customizability in finish colors, ranging from RAL to Gold, Silver, high gloss, and Matte, enabling customers to match the speakers with their unique aesthetic preferences.
Proprietary 1" Wide Driver: Equipped with a proprietary 1-inch wide driver, BEC Akustik delivers distortion-free sound, enhancing the audio experience with unparalleled clarity and fidelity.
Unlimited Mounting Options: The versatility of BEC Akustik speakers extends to unlimited mounting options, including on-wall, in-wall, in-ceiling, and in-corner placements, providing flexibility to fit various room configurations.
Innovation:
BEC Akustik thrives on continuous innovation, driven by customer feedback and experience. The brand is all set to launch a groundbreaking product this year:
Marine Grade Speakers: Responding to the demands of customers and market trends, BEC Akustik is introducing Marine Grade speakers, expanding their product range to cater to outdoor and marine environments. These specialized speakers are designed to withstand the challenges of such settings while delivering the signature BEC Akustik sound quality.
Pequod, DIstributed in India via Alphatec AV
Features:
Pequod takes pride in its audio solutions, offering a range of distinctive features that set their products apart in terms of craftsmanship, customization, and audio excellence:
True High-Quality Handmade Components: Crafted in Italy, Pequod's speakers boast true high-quality handmade components, reflecting the finest finishes and impeccable styling that exude elegance and sophistication.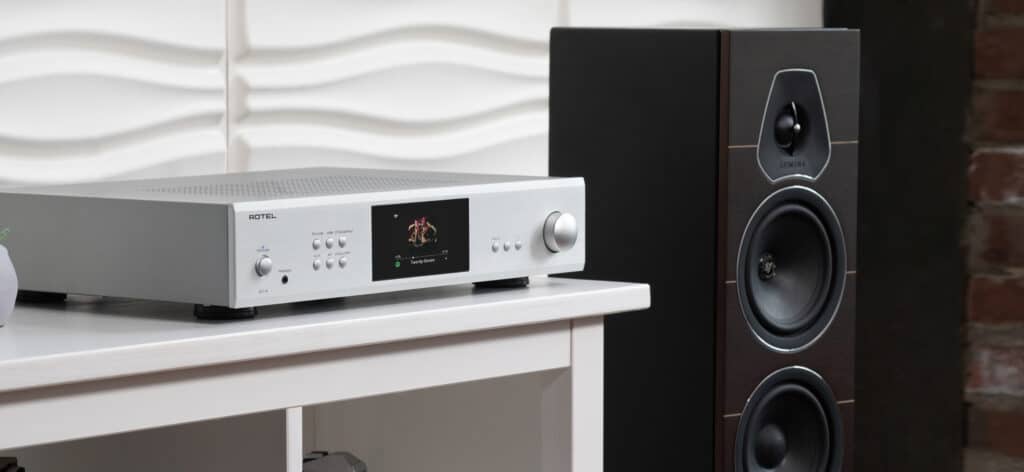 High Levels of Customization: Pequod offers an unparalleled level of customization, allowing customers to choose from a wide range of options, including carbon fiber, metallic chrome finishes, and complete RAL color options, enabling them to tailor the speakers to their individual preferences.
Super High Quality of Audio Parts: Committed to delivering the best sound quality at any volume, Pequod incorporates super high-quality audio parts in their speakers, ensuring an immersive and captivating audio experience.
Innovation:
Pequod thrives on a spirit of constant innovation, embracing evolving needs and trends to revolutionize their designs and cater to diverse venues and demands:
Adaptive Designs: Listening as much as they play, Pequod's designs are continuously evolving, with the introduction of new models and modifications that meet the varying requirements of different venues, whether indoors or outdoors, discrete or in-your-face.
Pro-Fidelity Standards: Understanding the demand for high-resolution music and high-energy (SPL) expectations placed on loudspeakers, Pequod ensures their speaker shapes, body materials, and driver specifications adhere to the highest 'pro-fidelity' standards, delivering uncompromising audio performance.
Elipson, Distributed in India via Pink Noise Professionals Pvt. Ltd.
Elipson, a pioneering brand since the 1940s, has always placed a strong emphasis on aesthetics and sound quality, resulting in an impressive array of features that elevate their speakers to a league of their own:
Facets Technology: Elipson has been at the forefront of innovation, introducing technologies like "Facets" mounted on loudspeaker's rim. These facets effectively reduce side refractions from the speaker, enhancing the phase response of musical content and ensuring a more immersive listening experience.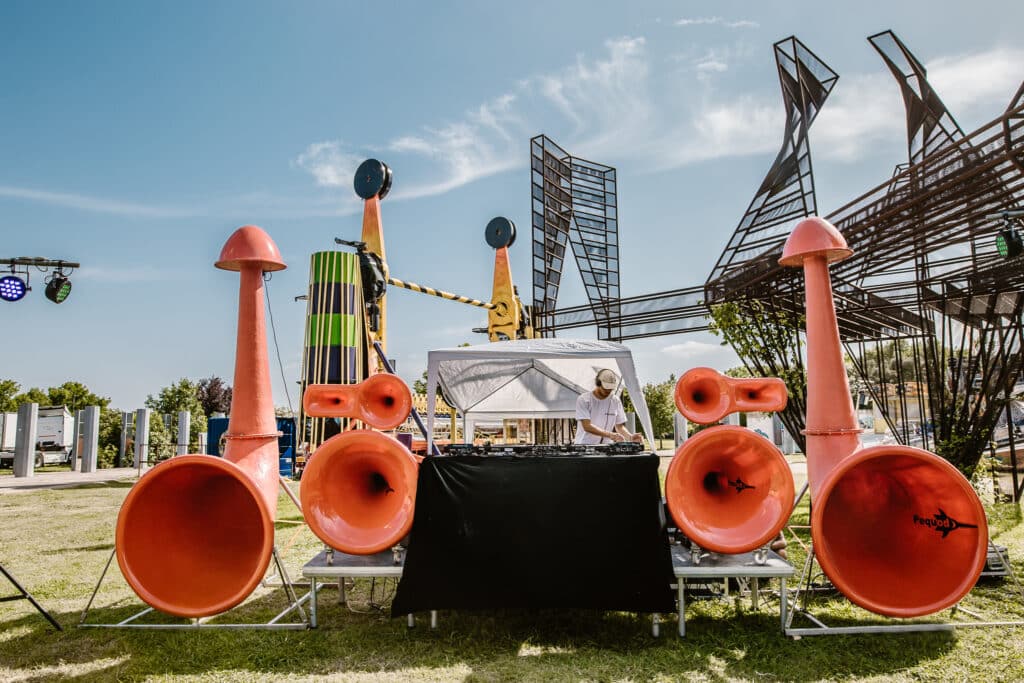 Elipson Legacy Range: Elipson's Legacy range of speakers perfectly embodies the brand's Hi-Fi know-how. The range is built around a curved enclosure of varying thickness and is equipped with internal bracing to ensure that the front baffle and rear panel make contact under stress via the magnetic assembly of the bass and midrange drivers.
Innovation:
Elipson's commitment to pushing the boundaries of audio technology is evident in their flagship offering, the W35+:
W35+ Connected Multiroom Stereo Speaker: The Elipson W35+ is a cutting-edge, connected, multiroom stereo speaker that supports Wi-Fi, Bluetooth aptX, and provides access to thousands of internet radio stations and online music services like Spotify, Qobuz, Tidal, Deezer, and more.
User-Friendly Interface: The Elipson W35+ offers a seamless and user-friendly experience, controllable from its interface on the top of the speaker and through the Elipson app for both iOS and Android platforms.
Hi-Fi Performance: Designed as a true Hi-Fi speaker, the W35+ delivers an impressive power of 350 W RMS, ensuring exceptional audio performance and the ability to fill any space with rich, immersive sound.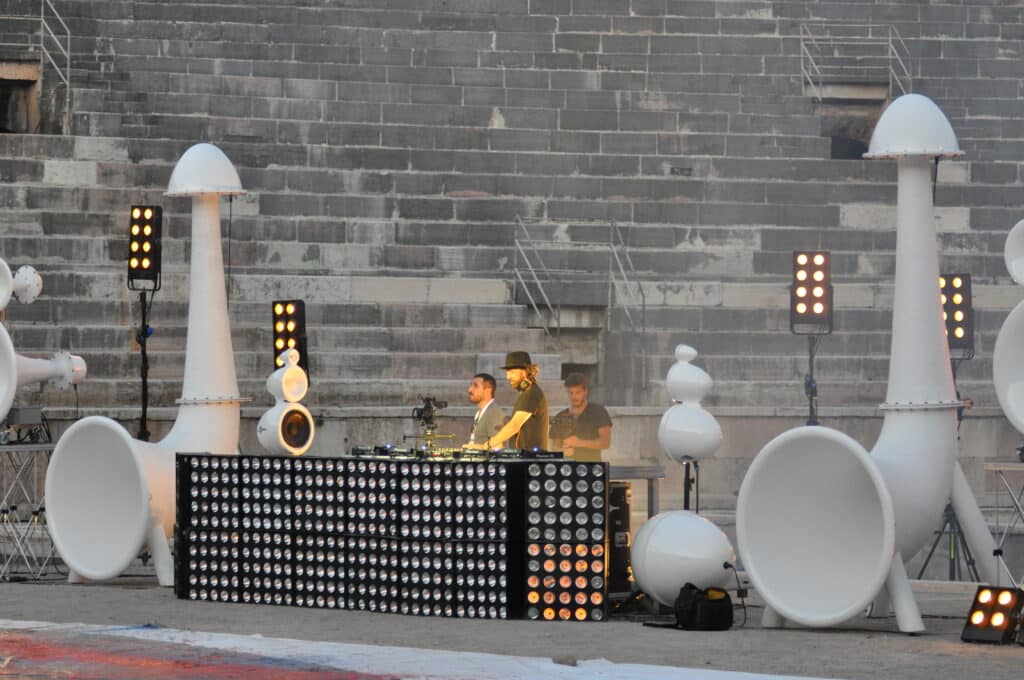 The Future of Hi-Fi Audio in Indian Homes
The future of Hi-Fi audio in Indian homes appears to be promising and exciting. As technology continues to advance at a rapid pace, we can expect Hi-Fi audio systems to become more accessible to the average consumer. With the growing popularity of streaming services and high-quality audio formats, the demand for top-notch audio equipment will likely surge.
Furthermore, the younger generation in India is showing a keen interest in music, movies, and creating high-quality home entertainment setups. As they become the driving force of the market, manufacturers will strive to meet their preferences and expectations. Additionally, with the rising awareness about acoustic design and the importance of room acoustics, we can anticipate a greater emphasis on integrating Hi-Fi audio with home decor seamlessly.
In conclusion, the Hi-Fi audio industry in India is on the cusp of a revolution. As technology and music converge, the demand for high-fidelity audio solutions will continue to increase. Whether it's for immersive movie nights, soul-soothing music sessions, or gaming experiences, Hi-Fi audio systems will find an essential place in Indian homes. So, gear up and embark on a journey of unparalleled sound, for the Hi-Fi audio experience in Indian homes is bound to scale new heights in the coming years.
Advertisement
[adrotate banner="30"]