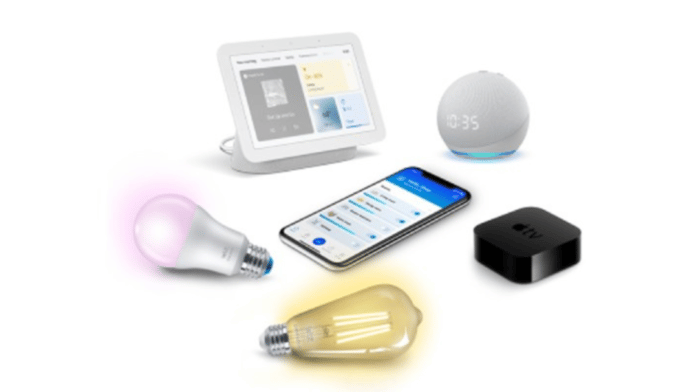 Advertisement
[adrotate banner="23"]
WiZ is certifying all products to work with Matter, allowing all new and current WiZ users to control their WiZ lights with Matter once the certification is done. WiZ will be among the first loT brands to support the Matter standard. This major step will make smart lighting accessible for everyone.
The Connectivity Standards Alliance (CSA), formerly the Zigbee Alliance, created the Matter standard as a means of bringing to market interoperable products that work across brands and platforms with greater privacy, security, and simplicity. WiZ is deeply committed to Matter and will make its full portfolio compatible, including lights and smart plugs. This is to continue delivering on our promise of bringing the most intuitive user experience and secure connectivity to our users. All new WiZ smart lighting products will have the Matter logo on their packaging beginning in H2 2023 for easy recognition by consumers. Once Matter certification is completed, all products manufactured since Q2 2021 will receive an over-the-air (OTA) firmware update to become part of the Matter ecosystem. This includes products purchased previously and already installed. WiZ has started certifying its full product portfolio, including lights and smart plugs, to work with Matter. The certification effort is expected to be completed by end of 2022.
Advertisement
[adrotate banner="34"]
WiZ users will continue to enjoy the best-in-class lighting experiences and advanced features such as dynamic light modes, customizable light scenes, and dual-zone light control using the WiZ App. But now they can also make WiZ lights work with any Matter device to make their smart home even smarter.
According to Maikel Klomp, Business Leader of WiZ Connected: "We are extremely proud to announce that our products will support Matter so soon. This industry-unifying technology will catapult smart home adoption and enable consumers to connect all their smart home devices seamlessly. By adopting Matter into our full product portfolio, WiZ continues to give users more flexibility and access to easy-to-use technology with the aim to improve daily convenience."
Matter for Connected by WiZ brands
Now that the WiZ platform supports Matter, all our "Connected by WiZ" partners (companies who embed WiZ technology in their own branded products) can easily certify their products to work with Matter. Philips Smart LED is expected to have its full portfolio certified by end of 2022.
Advertisement
[adrotate banner="30"]